We are all #TeamCanada
Team Canada is more than athletes. And there's never been a more important time to Be Olympic.
As Canadians, it's on us to help flatten the curve. What does it take to do that? It takes courage. It takes strength. It takes patience. It takes a nation. It's time for us to unite and work together even though we are apart. It's time for us to show our support for Canada and all those who are making sacrifices to make a difference. Let's show our support for each other. We come from far and wide, and we unite as one. We are all Team Canada, and we will declare it proudly.
1. MAKE A SIGN
Make a sign with a motivational message to cheer on your fellow Canadians. Be sure to include 'We are All Team Canada'. Get creative making your own or download one here.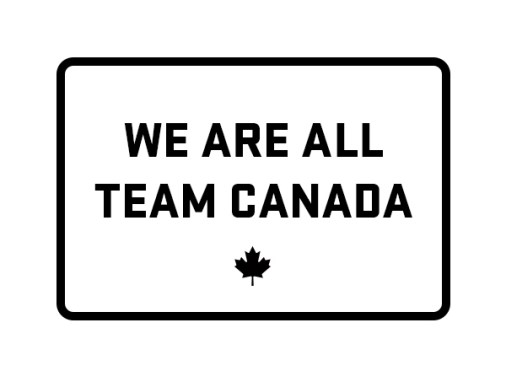 2. HANG IT PROUDLY
Place it in a window or on your door for your community to see.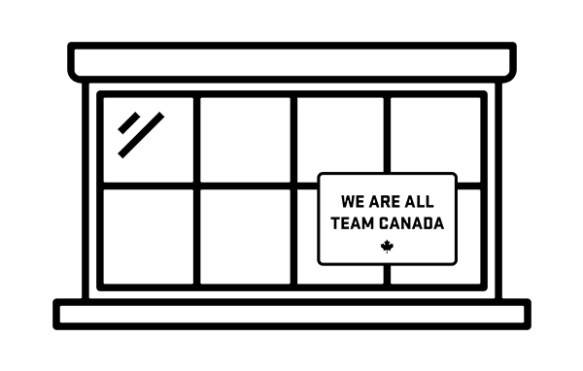 3. SHARE & TAG OTHERS
Take a picture of the sign and post it on your social media accounts. Use #teamcanada and tag @teamcanada & friends and family to challenge them to do the same.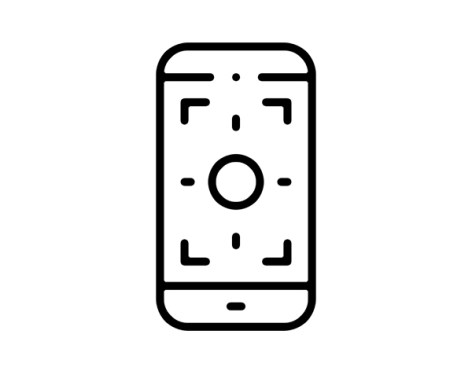 4. FOLLOW TEAM CANADA
Want to really show your pride as a member of the team? Follow @TeamCanada or click here to access virtual 'We Are All Team Canada' signs to share on your social media accounts
CHECK OUT SOME SIGNS