Canadian roundup: Divers win eight Grand Prix medals, Bouchard to play Fed Cup
Here are seven recent stories featuring Canadian athletes competing at international events.
Fed Cup – Tennis

US Cup Pro Series – MTB
World Tour Finals – Ski slopestyle
Bottom line: Yuki Tsubota and Kim Lamarre cap the season with gold and bronze medals, respectively, at the AFP World Tour Finals in Whistler.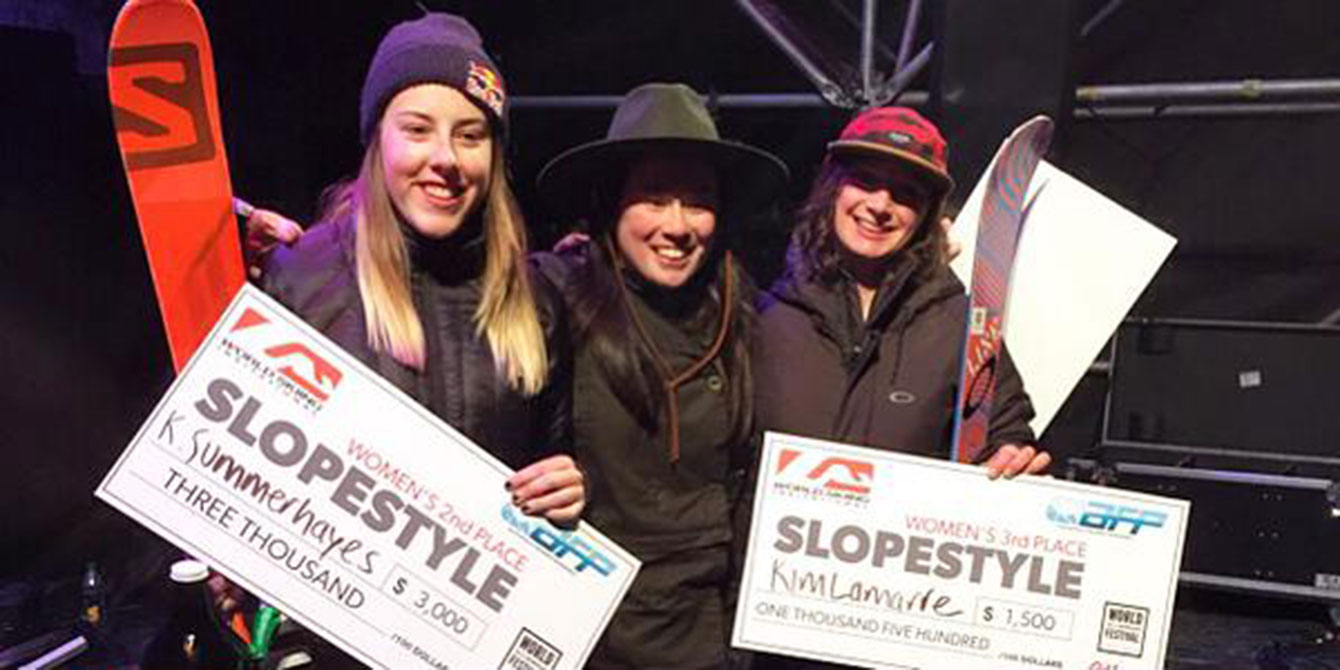 In front of a hometown crowd, Tsubota scored 80.5 points, "I didn't have the most technical run out there, but I performed a really clean run and nailed all my tricks," said Tsubota in a Canadian Freestyle release. "It's a really great way to end the season. It's my third podium in a row. It was great being able to perform in front of people I know here."
Great Britain's Katie Summerhayes was second with a score of 78.33 and Lamarre earned her first medal since bronze in Sochi with 74.0 points. "It's my first podium since Sochi. I'm proud to be back here after some injuries this season that really limited the number of events I competed in. We competed against a strong field in weather conditions that weren't the best. It's a great note to finish on before entering the offseason," said Lamarre.
Canada Cup – Diving
Bottom line: Gatineau's Canada Cup and FINA Diving Grand Prix saw Canadians win eight medals in two days.
Mixed 10m synchro – Meaghan Benfeito and Vincent Riendeau – gold
Men's 3m synchro – François Imbeau-Dulac and Philippe Gagné – gold
Women's 10m synchro – Roseline Filion and Meaghan Benfeito – silver
Mixed 3m synchro – François Imbeau-Dulac and Jennifer Abel – gold
Men's 10m synchro – Vincent Riendeau and Philippe Gagné – gold
Women's 3m synchro – Jennifer Abel and Pamela Ware – silver
Men's 3m – Philippe Gagné – bronze
Women's platform – Roseline Filion – silver
While Canada's top-4 women were in regular form, Montreal's Philippe Gagné earned a bronze medal to lead the men's team. The 17-year-old was one of three Canadian men to win medals of any type over the weekend in Gatineau. The FINA Grand Prix is an international diving tour with nine stops and is distinct from the FINA Diving World Series with six competitions. The next major diving competition in Canada will be a World Series, held May 22-24 in Windsor.
Rotterdam Marathon
Bottom line: Krista Duchene was third in the women's race and Olympian Reid Coolsaet ran a strong 2:11 for a seventh-overall finish on the men's side at Rotterdam's marathon.
Almost one year after breaking her leg in a race, 38-year-old Krista Duchene crossed the finish line third, with a time of two hours 29 minutes 37 seconds. Although Rio qualifying standards have not been confirmed, Duchene's time was under the standard used for London 2012. Japan's Asami Kato won the women's race in 2:26:30. For his efforts, Coolsaet was also under 2012's standard with a very solid 2:11:24.
Arizona Cup – Archery
Bottom line: Two-time Olympian Crispin Duenas became the first Canadian man to win the Arizona Cup, defeating the USA's Brady Ellison on Saturday, in a shoot-off. Duenas lost to Ellison in the gold medal match at the 2011 Pan American Games, so the two are familiar with each other in competition.
Honourable mention: Pickering's Adil Shamasdin rose to an ATP doubles ranking of no. 56 thanks to a victory with Australia's Rameez Junaid at the Grand Prix Hassan II, a 250 event in Morocco. Shamasdin and Junaid knocked off Rohan Bopanna and Florin Mergea 3-6, 6-2, 10-7 in the final. It is the second career ATP World Tour doubles win for Shamasdin.