The 7 defending individual Canadian Pan Am Champions
Feature: Rosie MacLennan jumps to the gold medal in the women's trampoline at the London 2012 Olympics
Seven champions from four years ago at Guadalajara 2011 return to the Pan Am Games this summer to reclaim their titles.
Open water
RELATED: Open water swimmers named for Pan Am Games
London 2012 bronze medallist and defending Pan Am champion, Richard Weinberger returns to the water for the 10km marathon on July 12.
Badminton
RELATED: Badminton Canada names its Pan Am Games team
RELATED: Shuttlecock measuring: badminton's new frontier
Michelle Li secured gold in both the women's singles and doubles events in 2011. At TO2015, Li is scheduled to compete in singles only at the Markham Pan Am Centre.
Boxing
RELATED: Reigning Pan Am Champ leads Team Canada boxers to TO2015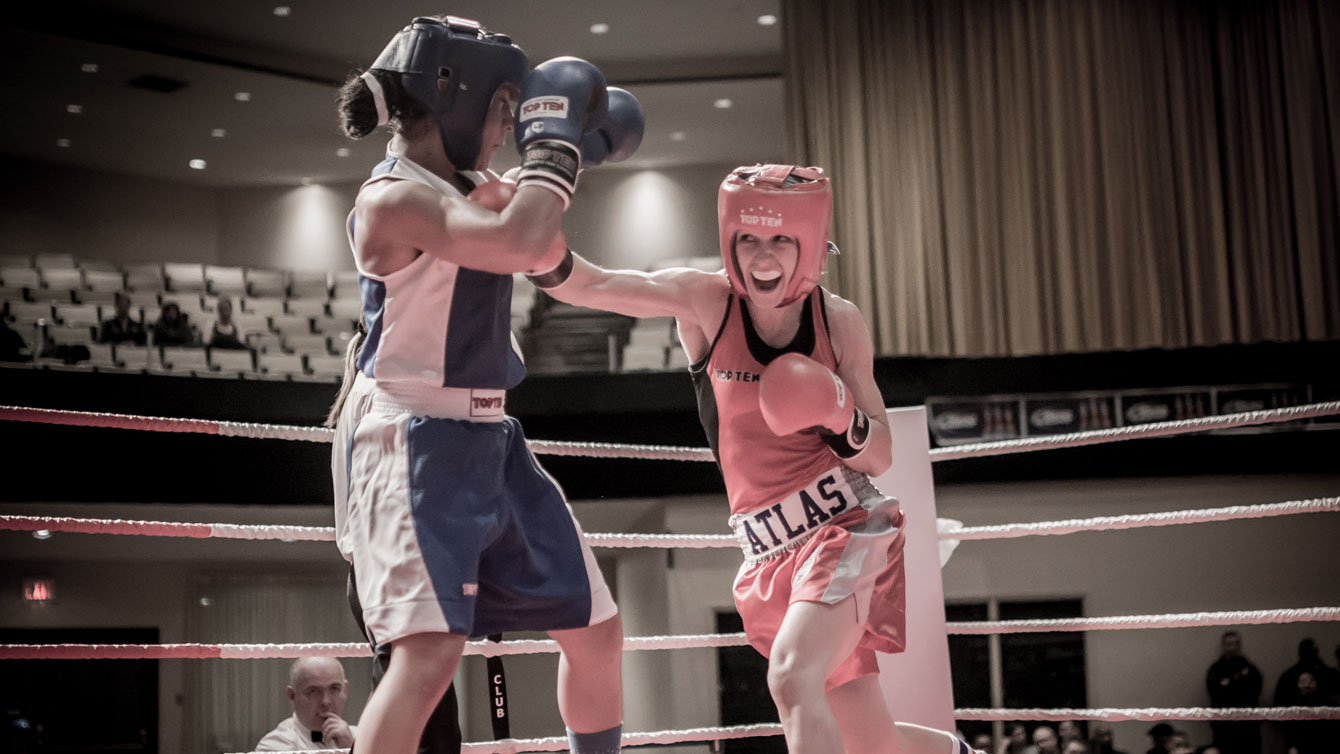 Flyweight champion Mandy Bujold will throw punches in the 48-51kg category at the Oshawa Sports Centre, July 18 – 25.
Equestrian
RELATED: Equine Canada names team to compete at home in TO2015
Jessica Phoenix will defend her title at the Pan Am Cross-Country Centre in individual eventing.
Gymnastics
RELATED: Three Olympic medallists lead trampoline team to Toronto 2015
Olympic and Pan Am Champion, Rosie MacLennan will compete in the women's individual trampoline. Keegan Soehn will defend his title on the men's side.
Table tennis
RELATED: Zhang to defend Pan Am table tennis title at home
Two-time Olympian and Guadalajara 2011 singles champ, Mo Zhang, will compete in the singles and team events at the Markham Pan Am Centre.
Water skiing
RELATED: Water Ski/Wakeboard
RELATED: The 7 non-Olympic sports at Pan Am Games
Whitney McClintock won the gold medal in tricks, but aims to pick up a few more medals this summer in slalom and jump along with the overall title.
MORE

The 6 defending Pan Am Champion teams