Carioca Crash Course: Basketball edition
One of the most popular sports in the world, basketball was introduced to the Olympics at Berlin 1936 with the men's tournament.
The women's tournament had its debut in Canada 40 years later at Montreal 1976. Prior to its inclusion as a medal sport, basketball was held as a demonstration event at St. Louis 1904.
While Canada Basketball's women's team has earned a spot at Rio 2016, the men's squad will have a last-chance Olympic qualifier in July in Manila, Philippines. In the the meantime, how about learning some basketball terms in Brazilian Portuguese to get ready for the Games?
Court
The basketball court – or quadra – consists of a rectangular floor, usually made out of highly-polished wood. In the NBA, the court dimensions are 29 by 15 metres, while under International Basketball Federation (FIBA) rules the court is smaller, measuring exactly 28 by 15 metres.
Basket
Basketball was invented by a Canadian teacher, Dr. James Naismith, in 1891. The name of the sport – called basquete, in Brazilian Portuguese – comes from the combination of its two main elements. But don't get confused: the translation for the word basket is cesta.
RELATED: Rio 2016 preliminary basketball schedules
Free throw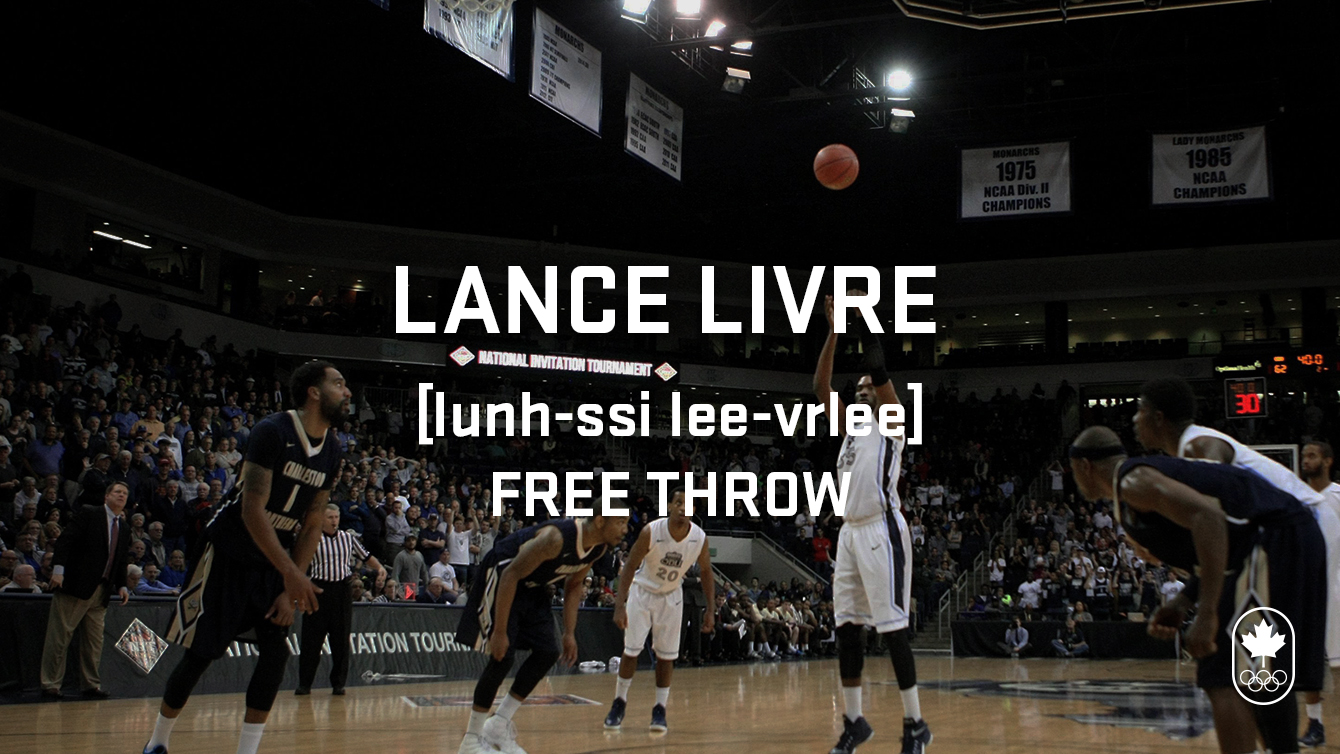 Each successful free throw – lance livre – in basketball is worth one point. Generally, a NBA player makes between 70 and 80 percent of his attempts. The best lance livre shooters can reach around 90 percent. Canadian point guard Steve Nash is the best free throw shooter in NBA history, with 90.4 percent career average.
Key/Paint
The key/paint is called garrafão, in Brazilian Portuguese. In literal translation, garrafão would be big bottle, in English. The garrafão is also called key in English because it used to have a key look-like format in the 1950s. An attacking player cannot stay longer than three seconds in this area.
RELATED: Rio 2016 qualification tracker
Dunk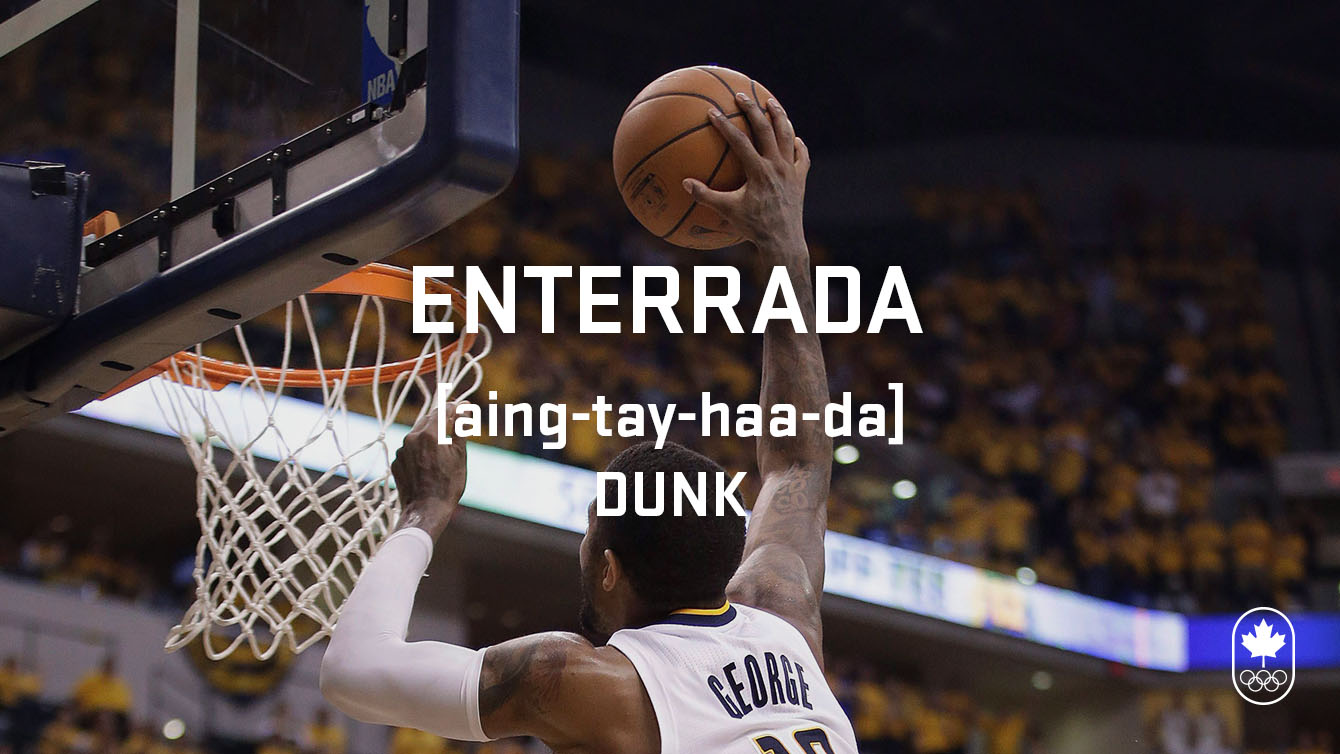 One of the most loved moments in a basketball match is the dunk – when a player scores by putting the ball through the basket with one or two hands. In Portuguese, this crowd-pleasing moment is called enterrada. One of the best dunks in Olympic history was performed by the former Toronto Raptors player Vince Carter, when he dunked over France's 7'2″ centre, Frederic Weis, at Sydney 2000.
Quarter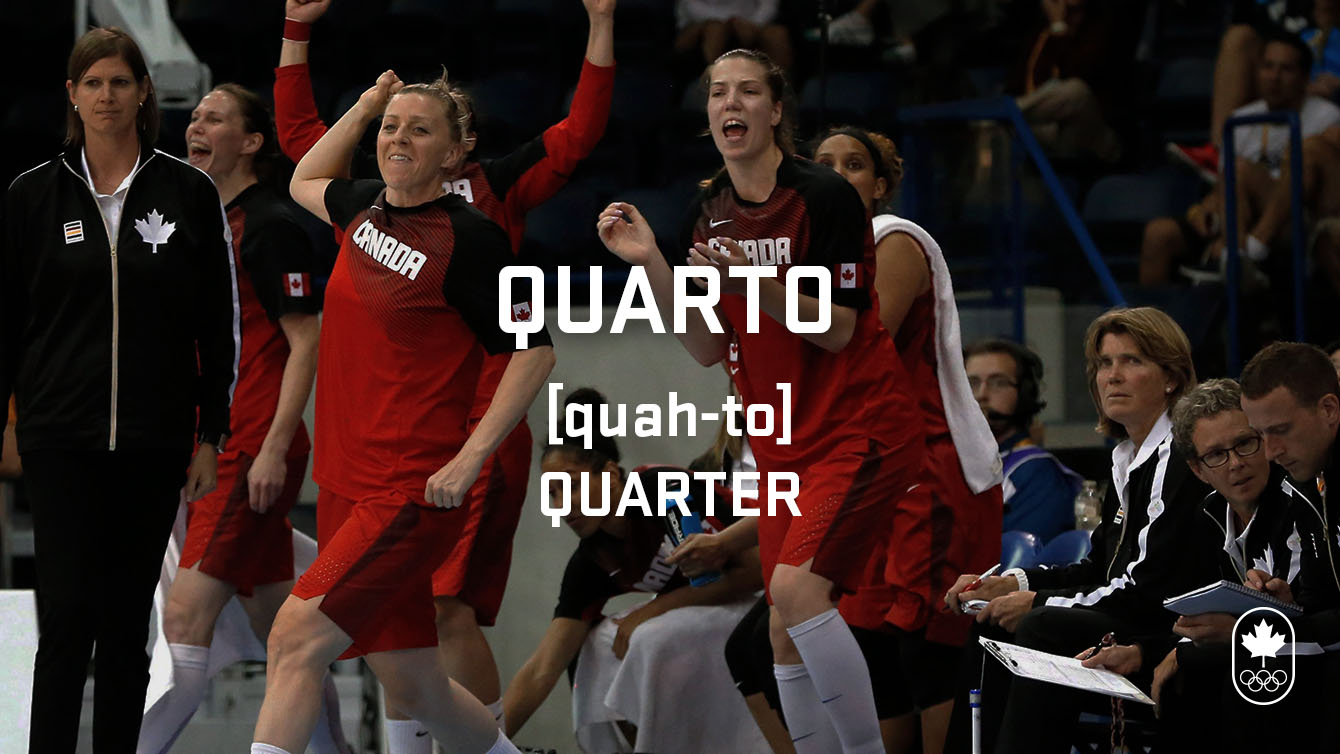 While in the NBA the games are divided into four 12-minute quartos (quarters), in the Olympic Games each quarto has only ten minutes. Fun fact: although quarto means each of four equal parts, the same word in Portuguese is also the translation for room.
Rebound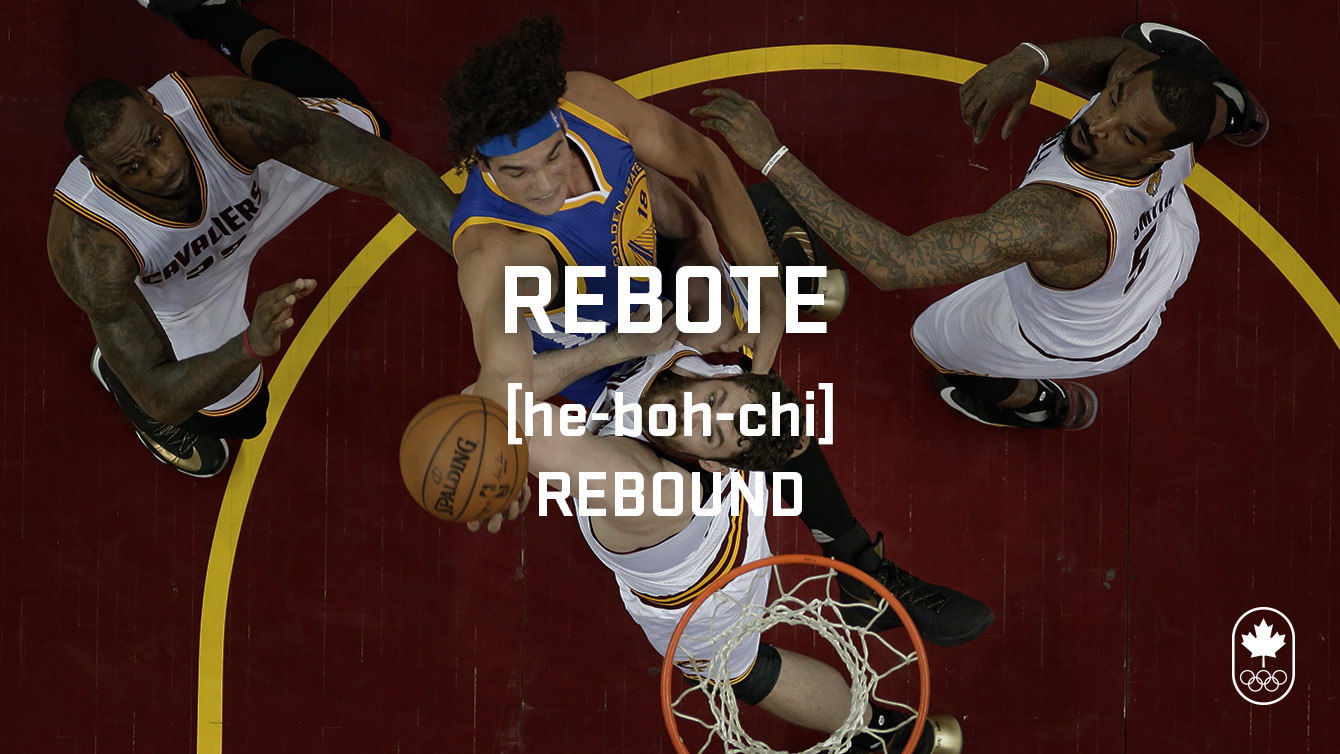 Offensive or defensive, a rebote (rebound, in English) is also referred to as a board. It's given to a player who retrieves the ball after a missed field goal or free throw. Centres and power forwards tend to be great rebounders – or reboteiros – because of their height and strength.
Carioca Crash Course – Olympic terms