How to follow Team Canada at Rio 2016
The host city of the Olympic Games this year is massive and presents a challenge for fans and reporters alike to cover multiple events on the same day.
That's why the staff at Olympic.ca have prepared for months to cover Rio de Janeiro so every major Canadian achievement at Rio 2016 is brought to Team Canada fans instantly, smoothly and accurately. Here are way to follow #TeamCanada during #Rio2016 (note those hashtags):
Team Canada Official Olympic App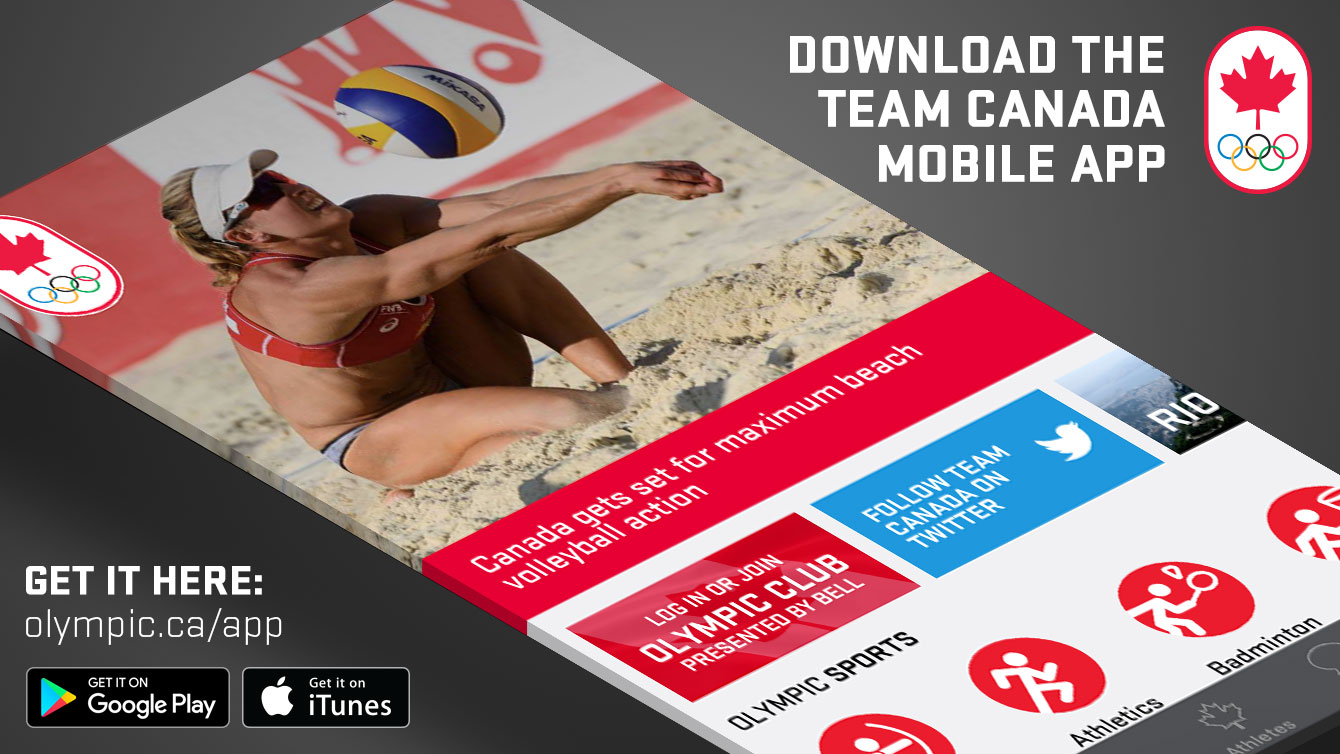 You want medal alerts? We got medal alerts. Know immediately when Team Canada athletes have reached their ultimate athletic dream: winning an Olympic medal. The app will quickly – and most accurately – bring Team Canada fans medal notifications, news, photos, behind-the-scenes videos, contests, athlete biographies, official social media feeds and more.
Download for Android and IOS now.
Additionally, fans will be notified when there are major prizes from the Canadian Olympic Club, presented by Bell (more on this below).
Team Canada on social media
Facebook
An experienced social media team has been sent to Rio de Janeiro to bring fans closer to the action without leaving the spaces where they spend most of their time.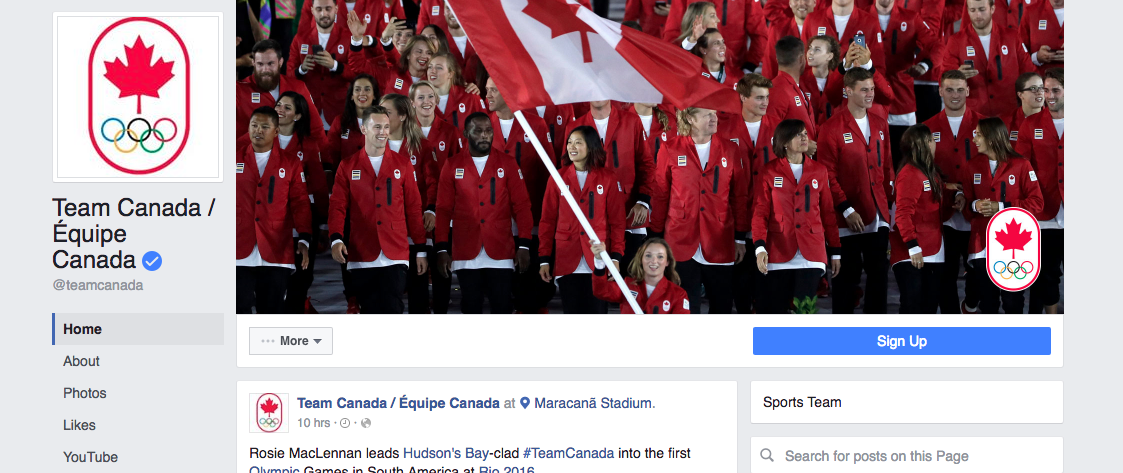 Give us a like on Facebook for live reaction for Canada Olympic House and major stories as they develop.
From our unique Canada Olympic House Facebook Live Studio in Rio de Janeiro, Olympian Alex Orlando will give Team Canada fans the Canadian perspective on the ground at Rio 2016. Be sure to turn on notifications and be in the know when medallists and special guests drop by the studio. Oh, and have you seen Canada Olympic House? Here's a look:
---
Instagram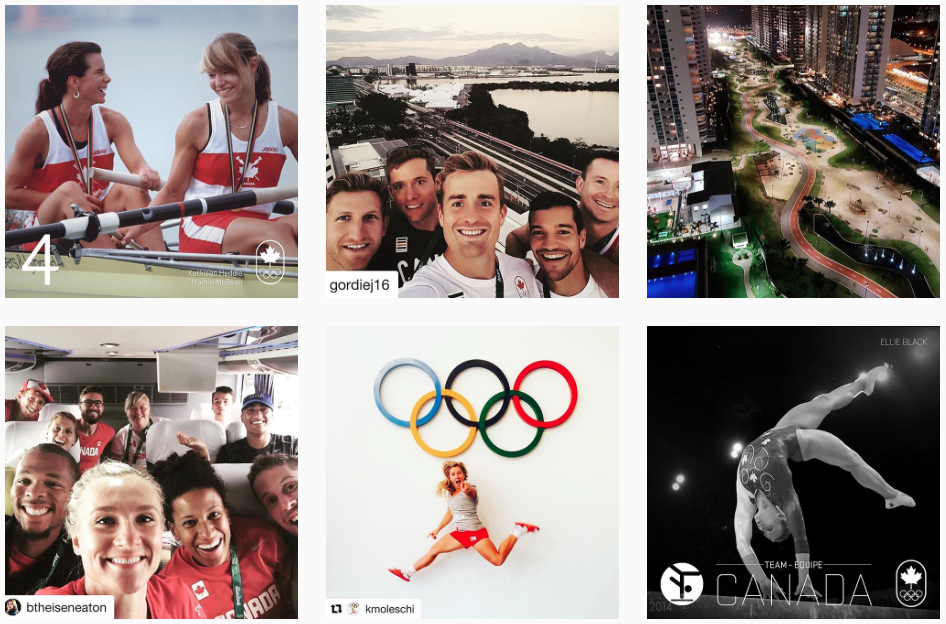 Look for our pics & videos on Instagram when we celebrate with the athletes.
---
Snapchat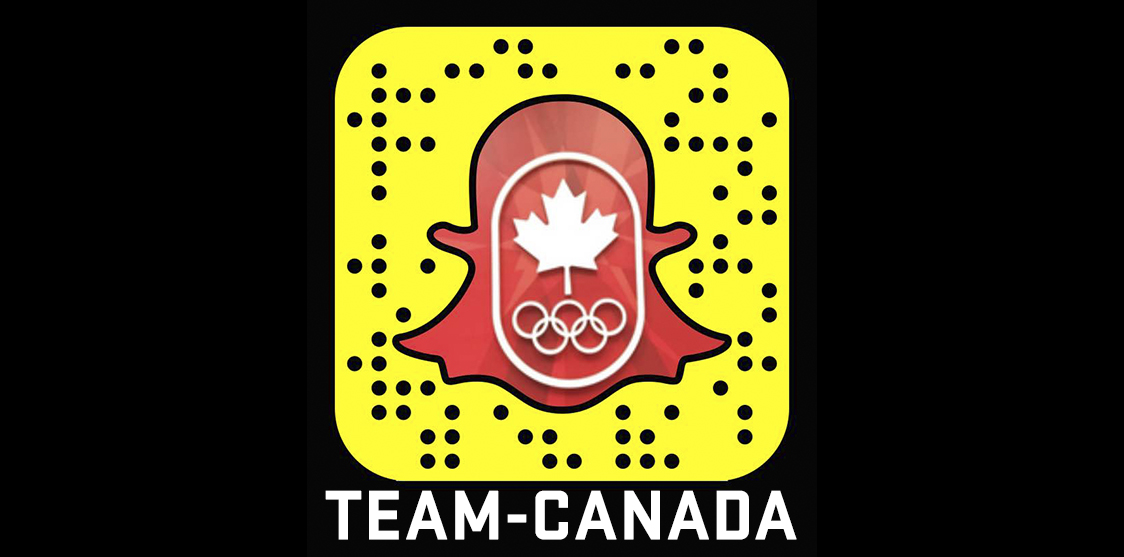 Keep track of our daily stories on Snapchat while Canada goes for gold.
---
Twitter & Periscope
Follow us on Twitter for more stories and live Periscope interviews with Olympians.
In addition to breaking accurate news on Twitter, we will have Q&As with athletes from Canada Olympic House, and we have a custom Canadian Twitter Mirror for Olympians to enjoy.
We will have you covered on social media.
Canadian Olympic Club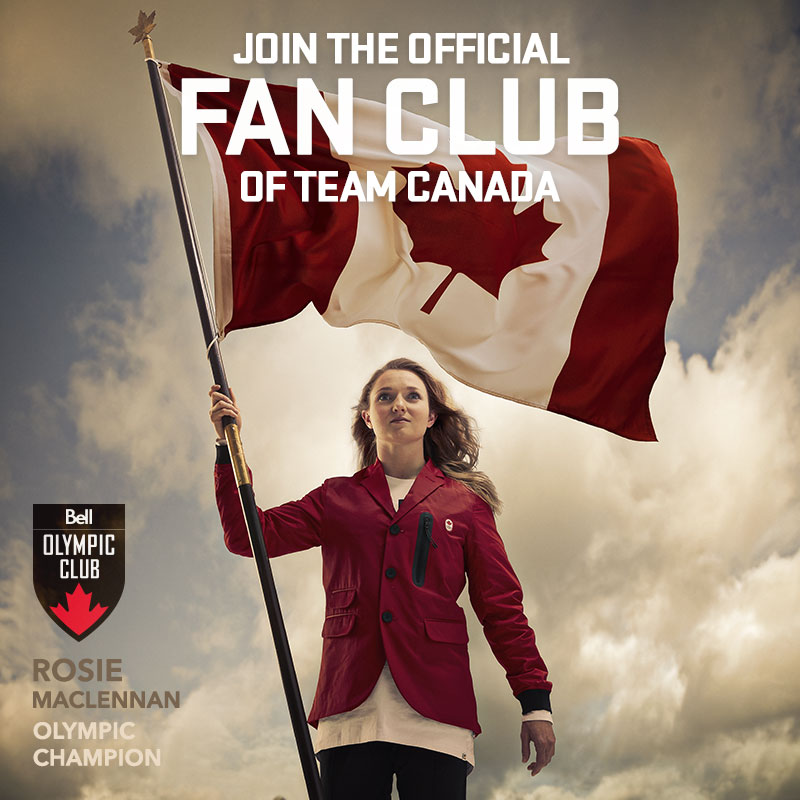 Love Team Canada and live in one of our gorgeous 10 provinces or three territories? Congratulations, you are eligible to win ridiculously great prizes during the Olympic Games.
The Canadian Olympic Club will have a daily prizes available throughout the Games of Rio 2016. Join the club using a social media account, accumulate points, redeem points toward contests and repeat for a chance to win. It's really that simple.
Olympic.ca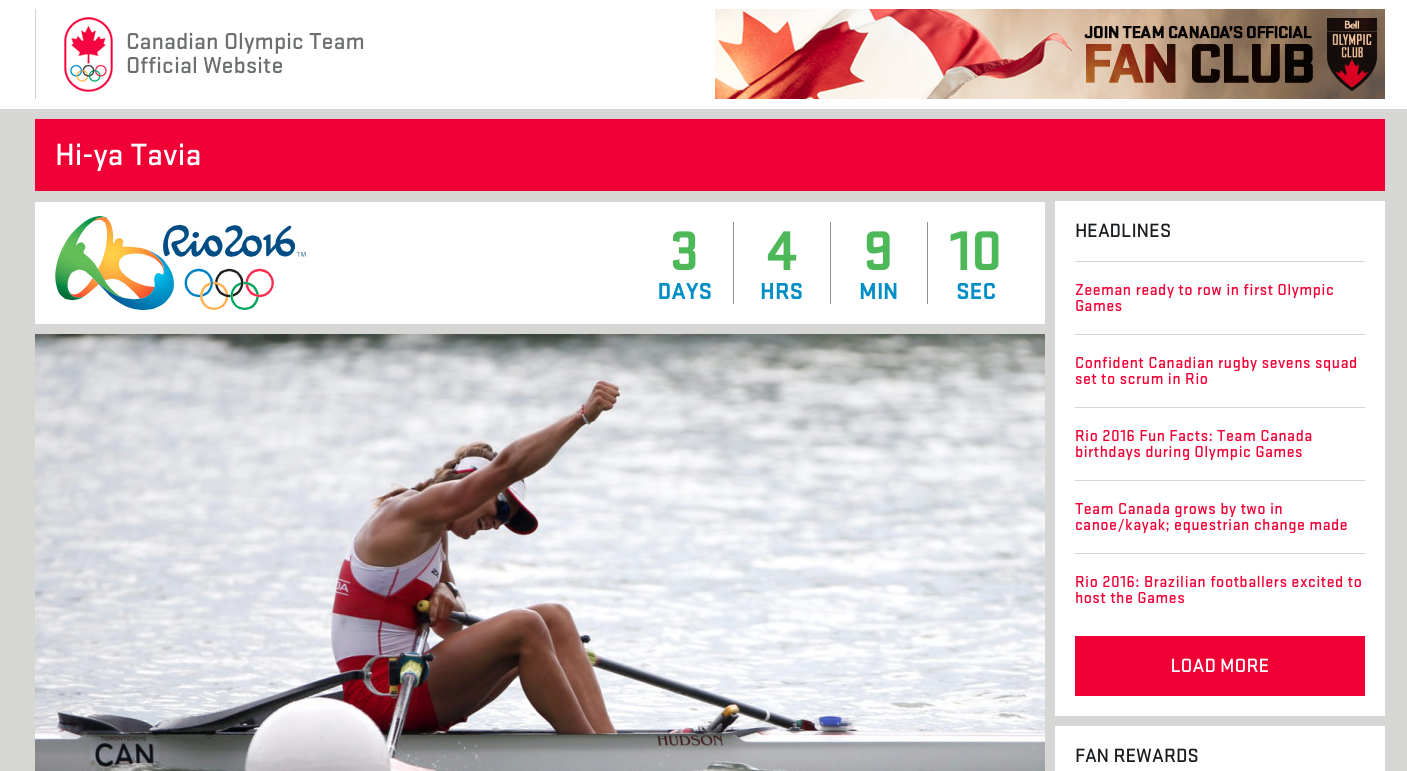 This is your home base for everything from stories about athletes to their detailed bios. From photo albums of unbelievable excitement to candid videos of Olympians celebrating with family & friends. Olympic.ca is the home for unapologetic Team Canada excitement on the web. Some of the unique items to look for:
Daily look ahead schedules
In the moment photo galleries
Daily recaps of Canadian achievements
More. Much more.
Now you're all set.