Korea 101: Talking the talk
Don't speak Korean? Don't panic.
Here is a handy list of words and common phrases that will help you out in various circumstances at PyeongChang 2018 or the next time you're in Korea.
Social Interactions
Hello (informal):  An-nyeong – 안녕
Hello (formal): An-nyeong Haseyo –  안녕하세요
My name is (name): Jeonun (name) Yipnida – 저는 (콜린)입니다
Nice to meet you: Mannaseo bangapseumnida – 만나서 반갑습니다
How are you ?: Jal-Jinaeyo? – 잘 지내요?
I'm sorry: Joe-song-ham-nida –  죄송합니다
I don't know: Moreu-gesseoyo – 모르겠어요
Excuse me: Sil-lye-ham-nida – 실례합니다.
Thank you: Gamsahabnida – 감사합니다
Can you speak English?: Young-eo hashiljool-ashimnika? – 영어 하실줄 아십니까?
I can't speak Korean: Juneun hankookmal haljool molayo. – 저는 한국말 할줄 몰라요
Goodbye (when you leave a place): An-nyeong-hi-Gye-se-yo – 안녕히 계세요
Goodbye (when somebody leaves): An-nyeong-ho-Ga-se-yo – 안녕히 가세요
See you again: Da-si-man-na-yo -다시 만나요.
Thanks for everything: Gu-dong-an-gamsa-haet-seum-ni-da -그동안 감사했습니다.
Shopping
How much is it?: E-geo-ulmaeyo? – 이거 얼마에요?
Do you have (beer)?: (Maek-joo) It-seo-yo? 맥주 있어요?
Beer: Maek-joo 맥주
Water: Mool 물
Bread: BBang 빵
Could you give me a discount?: GGak-a-Jooseyo – 깎아주세요.
Do you take credit cards?: Shinyoung-card doe-na-yo? – 신용카드 되나요?
Getting Around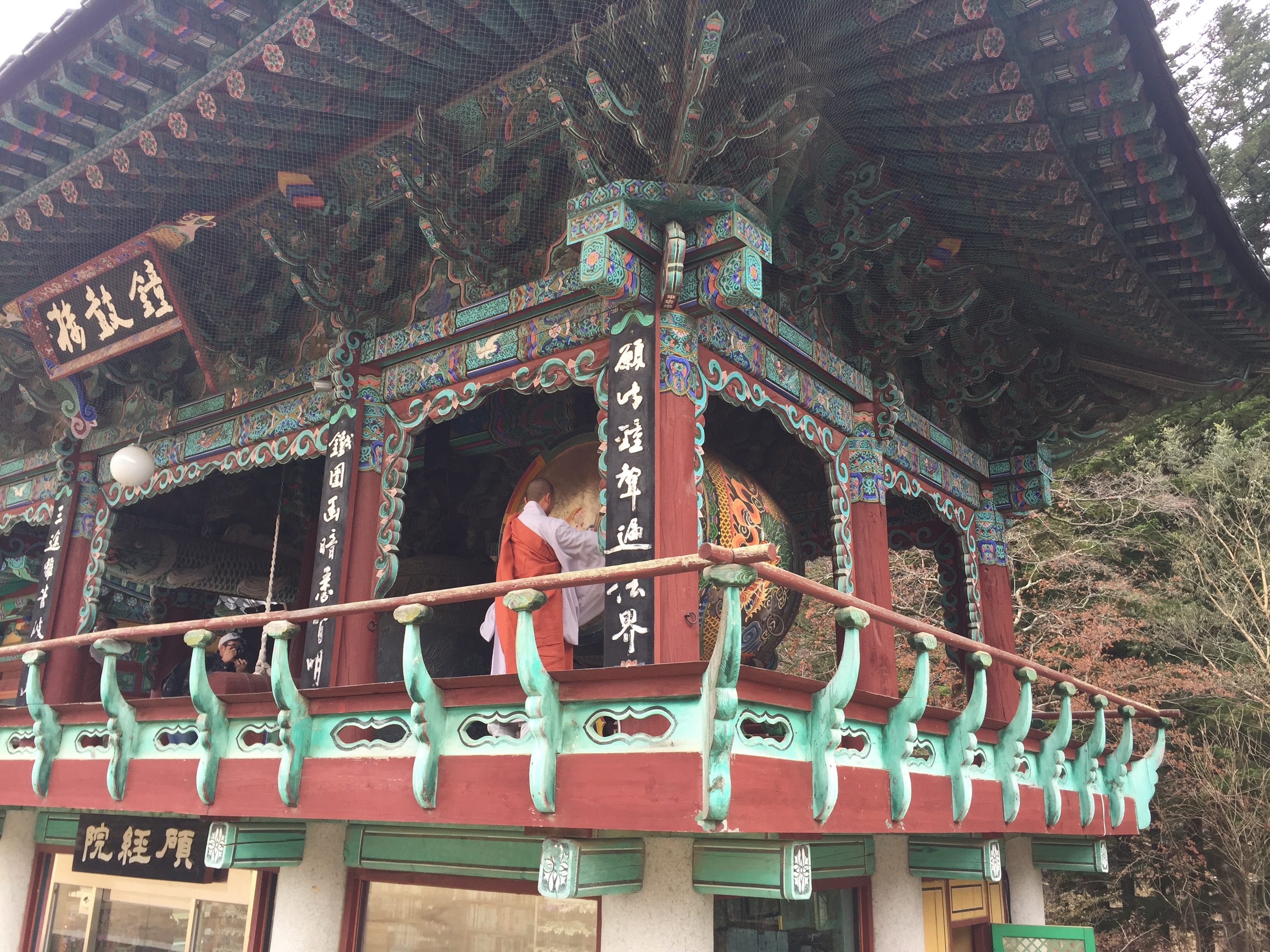 Where is the (washroom)?: (Hwa-Jang-Sil) Eodi-inniyo? – (화장실) 어디있나요?
Restaurant: Sikdang – 식당
Stadium: Kyunggi-Jang – 경기장
Dining Out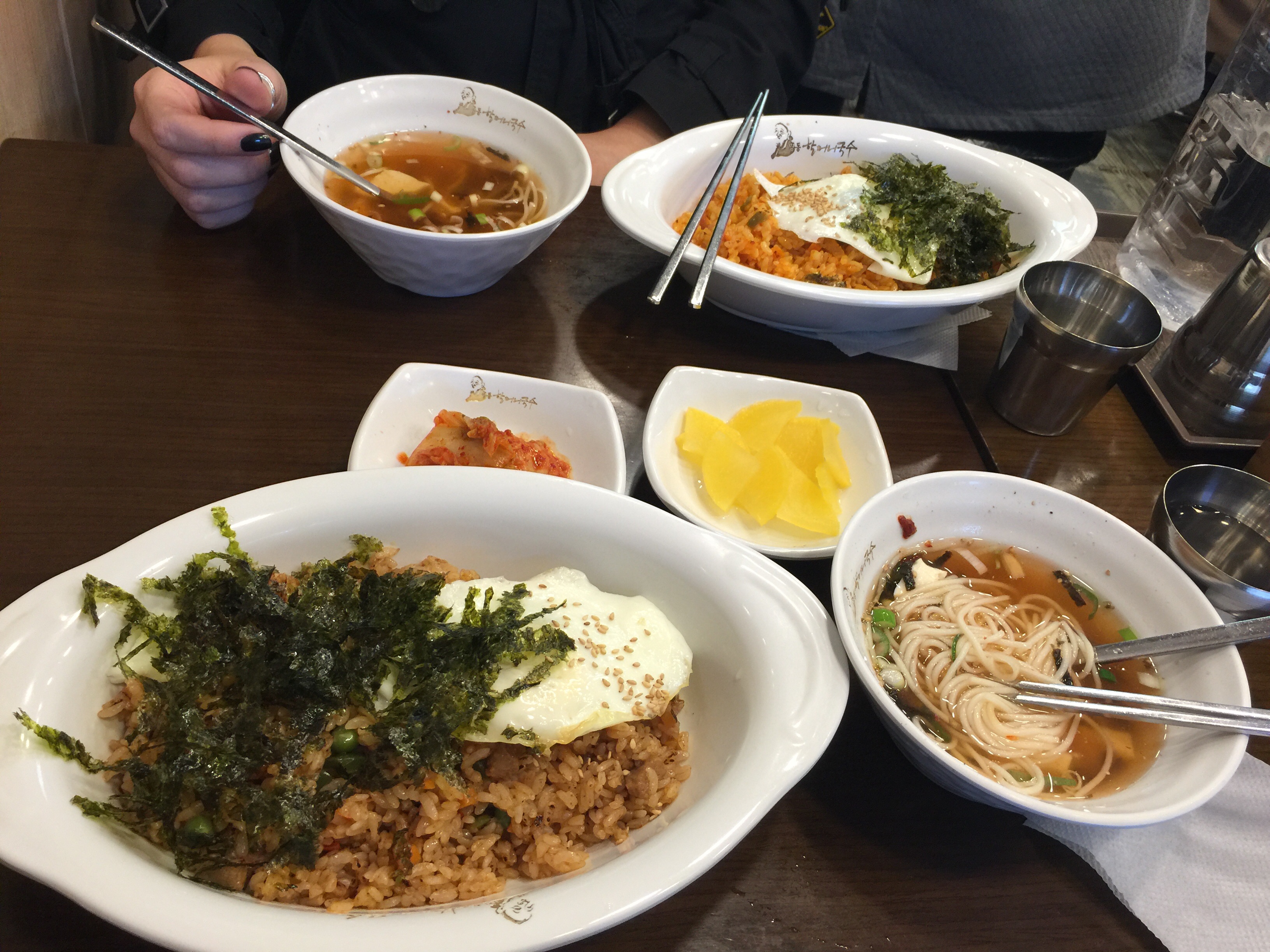 Please give me a menu: Menu Joo-se-yo – 메뉴 주세요
Is it spicy?: I-geo-mae-woe-yo? – 이거 매워요?
Please do not make this spicy: Mae-gi-ahn-ke-Hae-joo-se-yo – 맵지 않게 해주세요
Special Occasions
Congratulations!: Chuk-ha-hae-yo! – 축하해요!
Welcome!: Hwan-young-hae-yo! – 환영해요!
Well done!: Jal-haet-seo-yo! – 잘했어요!
Good luck!: Haeng-un-eul-bil-eo-yo! – 행운을 빌어요!