Photo: Jason Ransom/COC
Most memorable moments from the PyeongChang 2018 Opening Ceremony
You only get one chance to make a first impression—and so far, PyeongChang 2018 is looking pretty good.
True, the athletic competition has already begun in several sports, such as curling, figure skating and freestyle skiing. But for many fans around the world, Friday's Opening Ceremony served as an introduction to the PyeongChang 2018 Olympic Winter Games.
In case you didn't catch the pomp and circumstance on Friday morning (Canadian time) and can't wait for the rebroadcast later tonight, here are some of the memorable moments from this year's Opening Ceremony.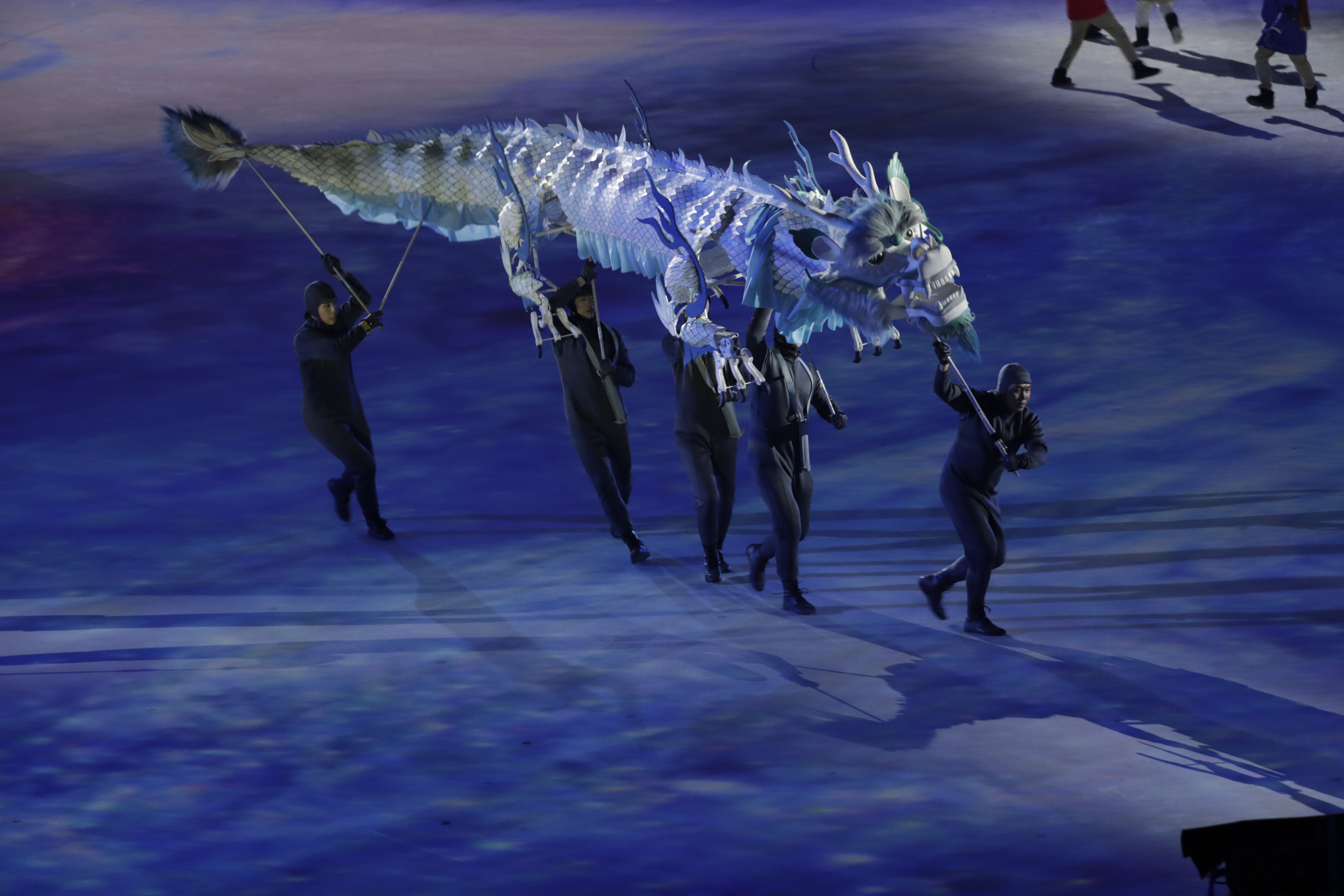 Tiger Burning Bright
The ceremony's theme was peace and harmony, first brought to symbolic life at the PyeongChang Olympic Stadium with the arrival of the White Tiger, one of the guardians of an ancient, imaginary world where animals, humans and nature are all connected.
Yin and Yang
The South Korean flag represents the balance of yin and yang that creates the energy of the universe, and that energy was represented at the Opening Ceremony with an impressive display of more than 370 completely synchronized drummers and dancers performing the janggo, a traditional Korean folk dance.
Small But Mighty
The Winter Games often include plenty of nations with tiny delegations—but lack of numbers doesn't mean lack of passion. From the colossal smile on the face of Ghana's only athlete, Akwasi Frimpong, to Iran's Samaneh Beyrami Baher fighting back tears as she carried her nation's flag, the Parade of Athletes included many small moments that characterized the the Olympic movement.
And oh yeah, remember Pita Taufatofua, everyone's favourite shirtless Tongan flagbearer from Rio 2016? He's back.
Flying the Maple Leaf
There's perhaps no better time for an explosion of Canadian joy and pride than the beginning of the Winter Games. With figure skaters Tessa Virtue and Scott Moir leading the charge as the first pair to carry the flag into the Winter Games, Canada's contingent danced their way into PyeongChang with high hopes.
Korean Unity
Carrying through with the theme of peace and harmony, the delegations from both North and South Korea entered as a united team under the flag of the Korean Peninsula. It isn't the first time that's happened, but given the heightened geopolitical tensions at the moment, it was incredible to behold.
Light the Fire
A highlight of any Opening Ceremony is, of course, the lighting of the Olympic cauldron. The final torch bearer turned out to be Yuna Kim, the South Korean figure skater who won gold at Vancouver 2010 and silver at Sochi 2014. With another dramatic dash of fireworks, the Opening Ceremony came to a close and the Games could officially begin.