Annie Pelletier: Lessons in life and resilience from my family
My name is Annie Pelletier and I'm an Atlanta 1996 Olympian. Many things need to align to fulfill an Olympic dream, including talent, passion, health, luck, perseverance, opportunities, motivation, and inspiration. Let me tell you about my brother Michel, who was a huge source of inspiration in my journey to the Olympics, and my first hero, my father.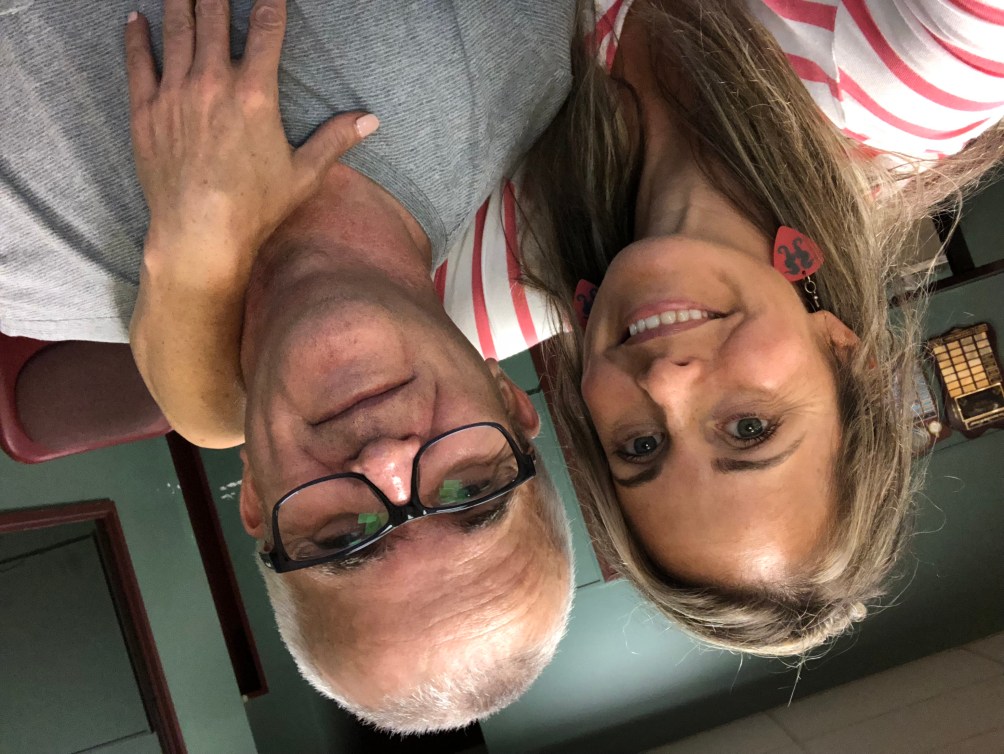 My little big brother Michel was born in January 1963, almost 11 years before me. He's my older brother, technically, but he's really my little brother. Why? Because as far back as I can remember, I've understood that I'd always need to protect him, to show him the way, be there for him, listen to him and encourage him and be patient. I knew that small challenges for me would always be big ones for him. I knew I would need to stick by his side, because he had always stood close to mine.
My brother contracted meningitis at five months old, at which point he suffered hydrocephalus and underwent brain surgery. He survived, but not without long-term effects. For 56 years, he's lived with an I.D., an intellectual disability or (as I prefer to put it by switching the first two letters), a D.I., a different intelligence. Even from a young age, I saw that my brother had to work two, three or even four times as hard as others to be able to tie his shoes, to remember his way home, to write and count, to get dressed, to brush his teeth, to go down the stairs, to cook and eat, to run, jump and even to walk.
While I was gifted at school and I quickly took to gymnastics and diving, my brother spent entire days performing tasks with special platforms, listening to his favourite 60s music, watching Expos' and Canadiens' games and patiently waiting for me each day.
After each practice, from the age of eight until the start of my twenties, my brother, affectionately nicknamed "le Gros" (nothing to do with the size of his waistband!) or Mimi, came out of his bubble to sit with me at the table and ask how my training session went. Sometimes, I told him about my successes while eating my dinner and sometimes, I was silent, letting tears of exhaustion and discouragement roll down my cheeks and into my spaghetti. He always stayed, without saying a word. He was just there, looking at me as he shared my joy or brought me a tissue to wipe my tears.
Throughout my journey, I thought about how lucky I was to have my health, talent, passion, great coaches and devoted parents to accompany me and provide me with the tools to make my dream a possibility. I also felt a personal responsibility to persevere and attain perfection to honour the opportunity life provided me. Each time I wanted to give up on the sport because of injury, fear or lack of motivation, I always ended up getting back up, thinking of my brother and his determination to face the challenges and grief that he faced because of his physical and cognitive limits.
I know I won the lottery of life; I was born healthy and athletically gifted. From a tender age, because of him, I've developed a fascination and natural affection for disabled children, for people who are different. I wanted to be their friend, I wanted to talk to them and learn their name, their age, and their condition and the challenges they faced to understand their reality. When I started university, I started a bachelor's degree in Orthopedagogy with the goal of teaching children with Down syndrome. When I returned from the Olympics in 1996, doors in the world of communications opened to me and I decided to take a chance and hone my skills.
My professional life therefore fell by the wayside, but my social involvement developed as the godmother of the special athletes at Special Olympics Quebec. For nearly 25 years now, I have been involved as a volunteer in a multitude of events including all the Provincial Games, visits to the airport for the departure and arrival of teams, fundraising events, Celebrity Night (SUMMA), the broadcasting of competitions on RDS, and over the last year, meetings on Zoom where I make myself available to answer all their questions, laugh, dance, do exercises and listen to them tell me thousands stories, all episodes from their life.
For me, paying it forward, getting involved as a volunteer and giving my time to the special athletes of Special Olympics Quebec, an organization that helps enrich the lives of people with intellectual disabilities through sport, is one of my values, one of my priorities and one of my sources of happiness.
I have received so much more than I could ever give to these young at heart. I've shared before that during my biggest trials in life, my love, dedication and mission with Special Olympics athletes have helped keep my head above the water. For an ex-diver, that's saying something. Physical activity, sleep, healthy eating and volunteering are undeniably key to maintaining mental balance and to countering adversity. By volunteering with them, by giving them time, attention, recognition, importance, I gave myself a gift. For life.
Loving and letting go of my first hero
July 7, 2016. The sky is a beautiful blue. A perfect summer day: a light breeze, cicadas buzzing in the distance. I remember it like it was yesterday. I am in good health and as a new mother, my little Arthur too. He will be seven months old tomorrow. I should be happy, light-hearted. But instead, I'm crying hot tears. I am in shock and disbelief, panicked, bewildered.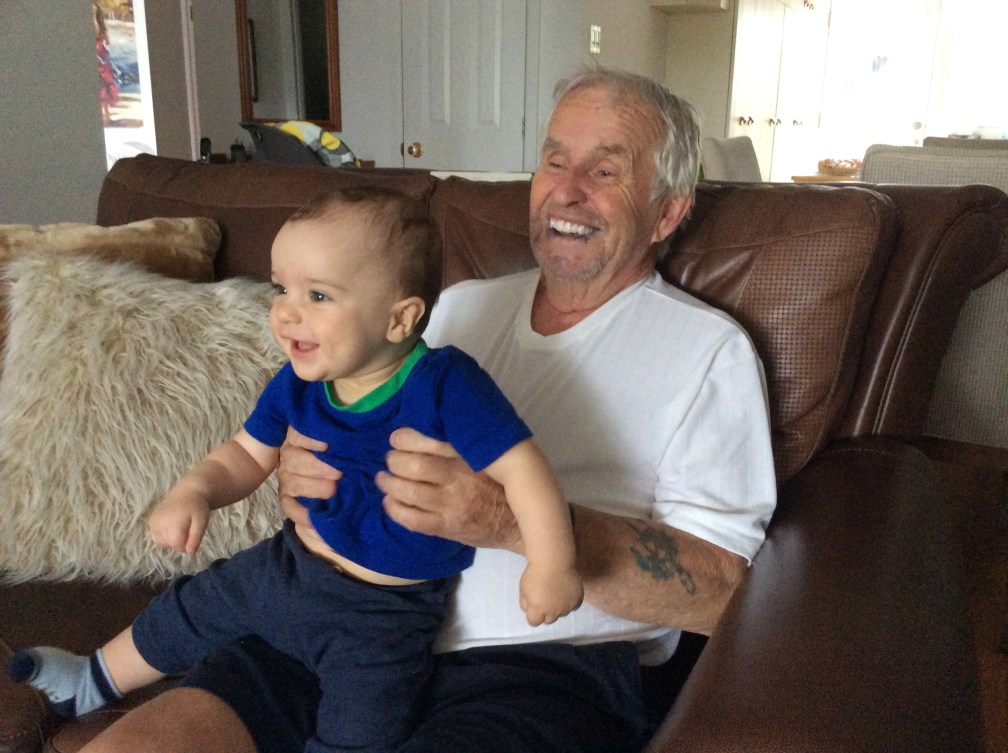 Today I learned that my daddy, whom I love so much, is going to die. Soon. Very soon. Today, at 42 years old, I accompanied my first hero, my first love, to his appointment with the pulmonologist and the verdict is a six centimetre tumour in the left lung with metastases in the adrenal glands. Stage 4 cancer. After discussion, there is only one solution available to him — palliative chemo.
My dad says he'll think about it. But in the car on the way home, his mind is made up. He won't do chemo. I realize that he has seen his last spring. And that I only have a few months left with him. Maybe six, I'm counting on my fingers. Maybe he'll see my baby, his beloved grandson, blow out the candles on his first birthday on December 8? I hold on. In three weeks, I have to leave for Rio where I'll be a colour commentator on television for the diving events at the Olympic Games. I don't want to leave anymore. I am filled with rage. I want to stay close to him. But I'm under contract and my dad wants me to honour my commitments. He'll watch every day, he'd never miss a chance to see his daughter on TV.
My dad started taking morphine while I was in Brazil. His voice immediately changed. He lost his appetite. He was coughing more and more. He is hurting. Several small aches appear. One day he seems to come to life. The next, he seems to be flirting with death. I returned from Brazil on August 25. As I get off the plane, I jump in my car and drive straight to our family home to jump into his arms. He waited for me. He's there. Different, but all in all, on his two legs, smiling and he's all there, including his legendary humour.
A few days pass and the nerves let go. He is rapidly declining. It was not easy to see him slip away more with each day, but thanks to the healthcare professionals who guided us in this last stage of his life, we were able to take good care of him, in a familiar, comfortable, warm way — in his own home.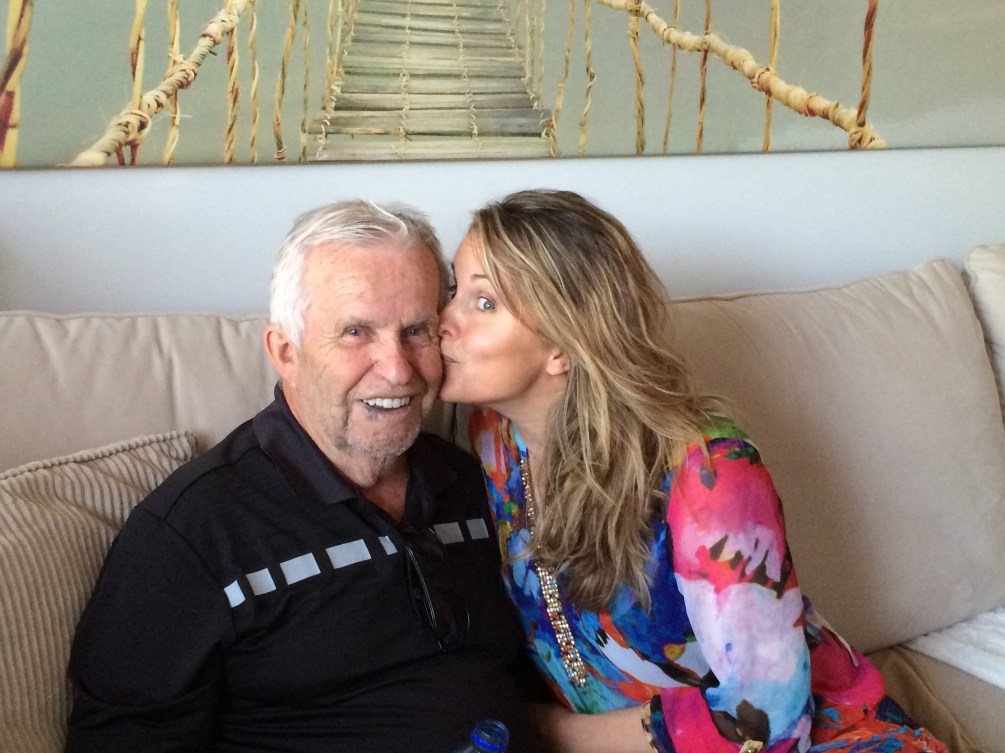 My dad never did get to see my little boy dress up for the first time on Halloween or take his first steps a few days later, let alone celebrate his first year of life. But he did get to see his best friends, his co-workers, his golf partners, his brothers, his children, his grandchildren and great-grandchildren and his beloved wife right up until his very last breath, in the comfort of his own home.
My father, my first hero, my first coach, my taxi driver, sometimes a massage therapist, sometimes a cook, sometimes a psychologist, but always my biggest fan, flew away on October 3, 2016. Dignified. A smile on his lips. Courageously and with three injections, I was by his side. It was my turn to hold his hand.
Annie Pelletier won bronze in the 3m springboard diving event at the Atlanta 1996 Olympic Games.
The Petro-Canada CareMakers Foundation came to life in November 2020. The goal is to support family caregivers, those who provide unpaid support to a family member, friend or loved one who is experiencing a significant mental or physical challenge, while inspiring the rest of Canada to do the same. More than 8 million Canadians — about 1 in 4 of us — are devoted family caregivers.