Top 2014: Ending the drought
This month Olympic.ca will be revisiting the top Canadian sports moments of 2014.
The Sochi 2014 Games marked 20 years since Canada had won an Olympic medal in alpine skiing.
The last time that a Canadian stood on an Olympic podium was at Lillehammer 1994 when Edi Podivinsky took home a bronze in the downhill. Most of the pressure to snap that streak fell on the shoulders of superstar Erik Guay, but his teammate Jan Hudec emerged as the man to end the drought.
Guay was attending his third Olympics and had a very successful World Cup season. He won bronze in Bormio for his 21st World Cup podium, breaking Steve Podborski's Canadian record for the most career World Cup podiums.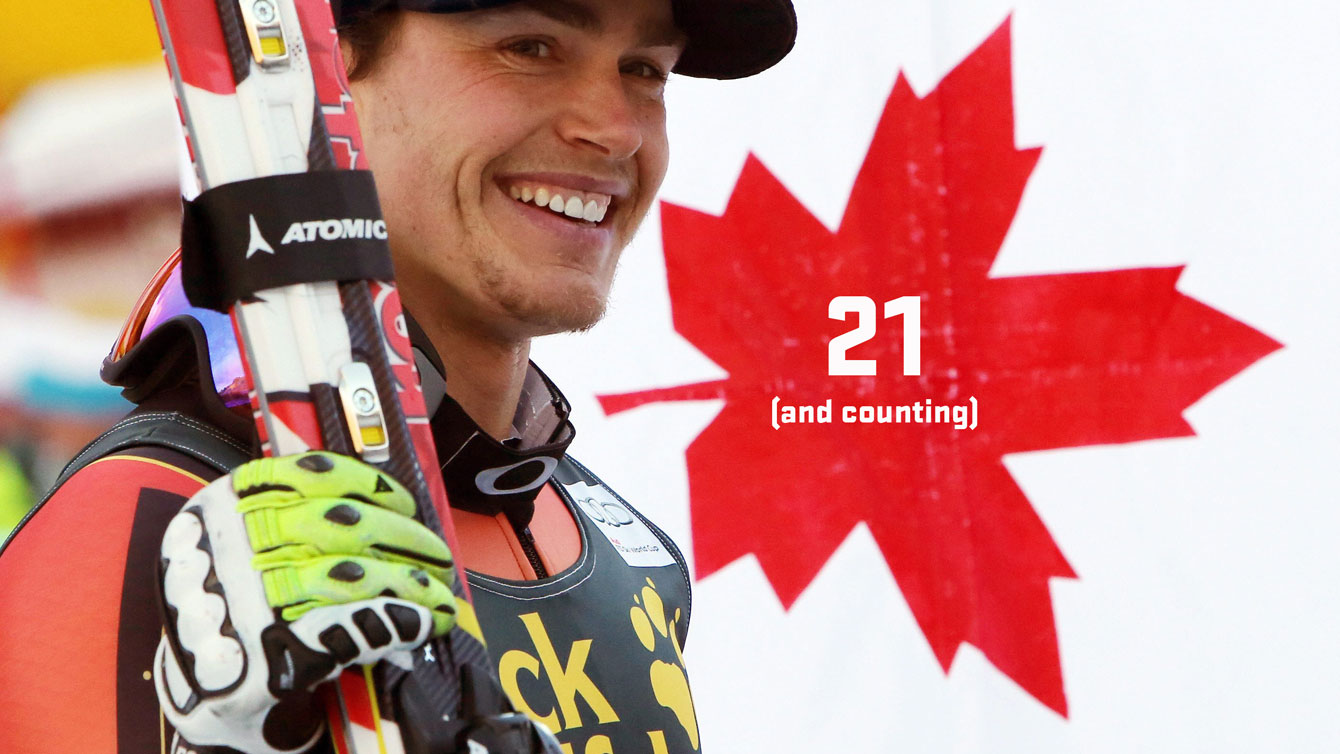 Guay and the other Canadian Cowboys (Hudec and Manuel Osborne-Paradis) were expected to lead Canada's alpine success in Sochi. Unfortunately, Guay started the Games off with a rough time in the downhill, which was his specialty, finishing in 10th place. Hudec and Osborne-Paradis didn't have much success in the downhill either, finishing 21st and 25th, respectively.
Their final chance to break the curse was in the Super-G, which happened to be Hudec's best discipline. Having captured a World Cup silver in the Super-G at Val Gardena only a month before the Games, Hudec had lots of confidence.
During a training run on the day before the Super-G, Hudec (aka Panda) buried a Lucky Loonie at the finish line, hoping it would help break the curse. Little did he know that it would actually work.
Hudec, who persevered through several major knee surgeries during his career, was only the 22nd of 63 racers out of the gates but he laid down a solid run of 1:18.67. He sat at the bottom of the hill and watched as one racer after the next failed to eclipse his time.
When all was said and done, Hudec won the bronze medal, finishing in a tie with American Bode Miller. The significance of the medal was not lost on him:
"To be standing here now, it's honestly unbelievable. I just feel really thankful and blessed. It doesn't feel like it is my medal because there are so many people who helped me get to this point and help support me and stuck with me throughout the years. This is just the icing on the cake." – Hudec
The curse had finally been broken! Hudec's bronze increased Canada's total Olympic medal count in alpine skiing to 11 (four gold, one silver, six bronze).