Weekend Roundup: Thompson, Kingsbury dominate
Some of Canada's top winter athletes found their way to multiple podiums over the weekend, while in Milton, Ontario, a few summer stars pedalled to promote a promising a future.
Humphries races to bronze
Bobsleigh Olympic champion Kaillie Humphries won a World Cup bronze medal in Altenberg, Germany with partner Melissa Lotholz in the women's race. Humphries has had a wild few weeks, winning the Lou Marsh Trophy as Canada's top athlete, debuting in mixed gender four-man racing, and she has competed in women's bobsleigh (which is still restricted to a two-person event) with multiple brakemen (brakewomen… brakepeople… you get the idea).
Cycling changes the norm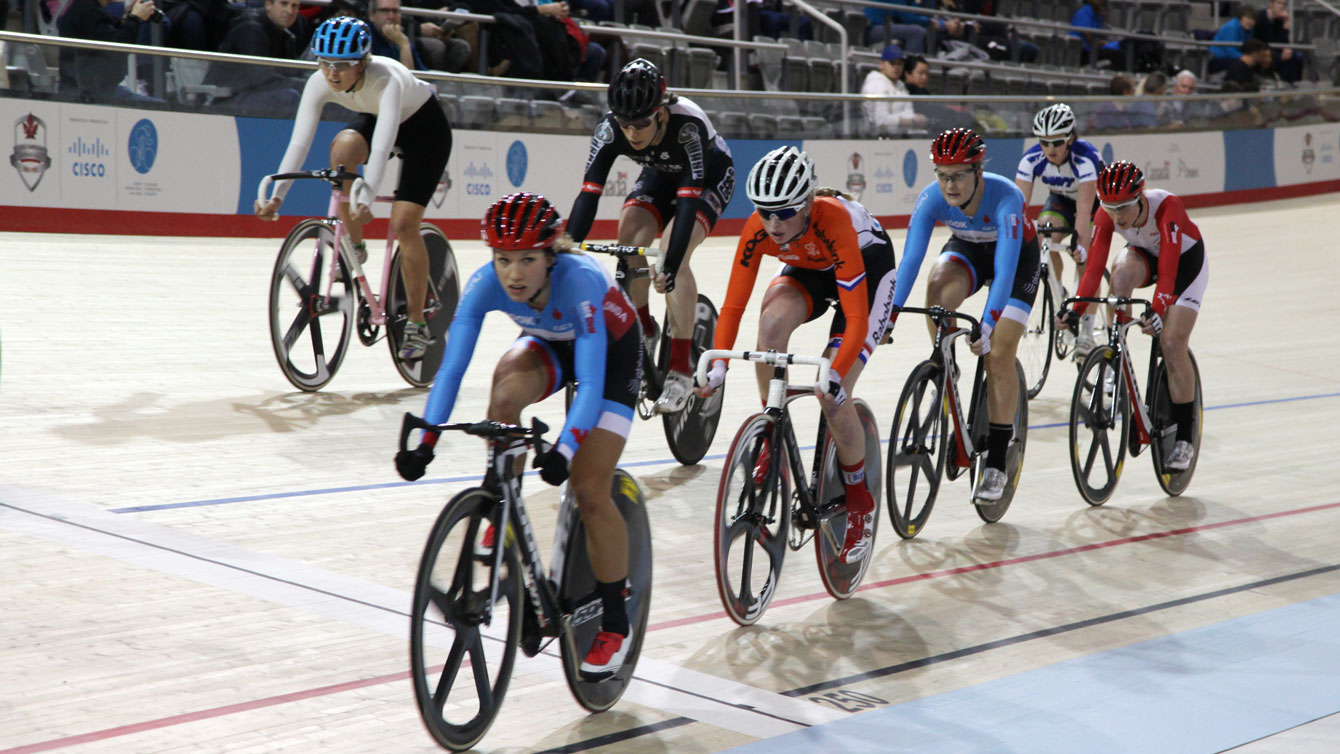 One of Humphries' brakemen this season, Kate O'Brien, wasn't in Germany because the dual-athlete was in Milton, Ontario testing out the brand new velodrome that will host the track cycling races at the upcoming Toronto 2015 Pan American Games. The Milton International Challenge was a test for the gorgeous new venue and will now provide Canadian track cyclists a permanent, year-round training home. Olympic.ca was at the velodrome and had this report after meeting with the cyclists.
Thompson, Kingsbury: best of the best
When Canada's top athletes are discussed again at the end of 2015, two names that must be on the list are Olympic medallists Marielle Thompson and Mikaël Kingsbury. They each won a pair of World Cup gold medals this weekend, and are again on par to dominate their ski cross and moguls seasons respectively.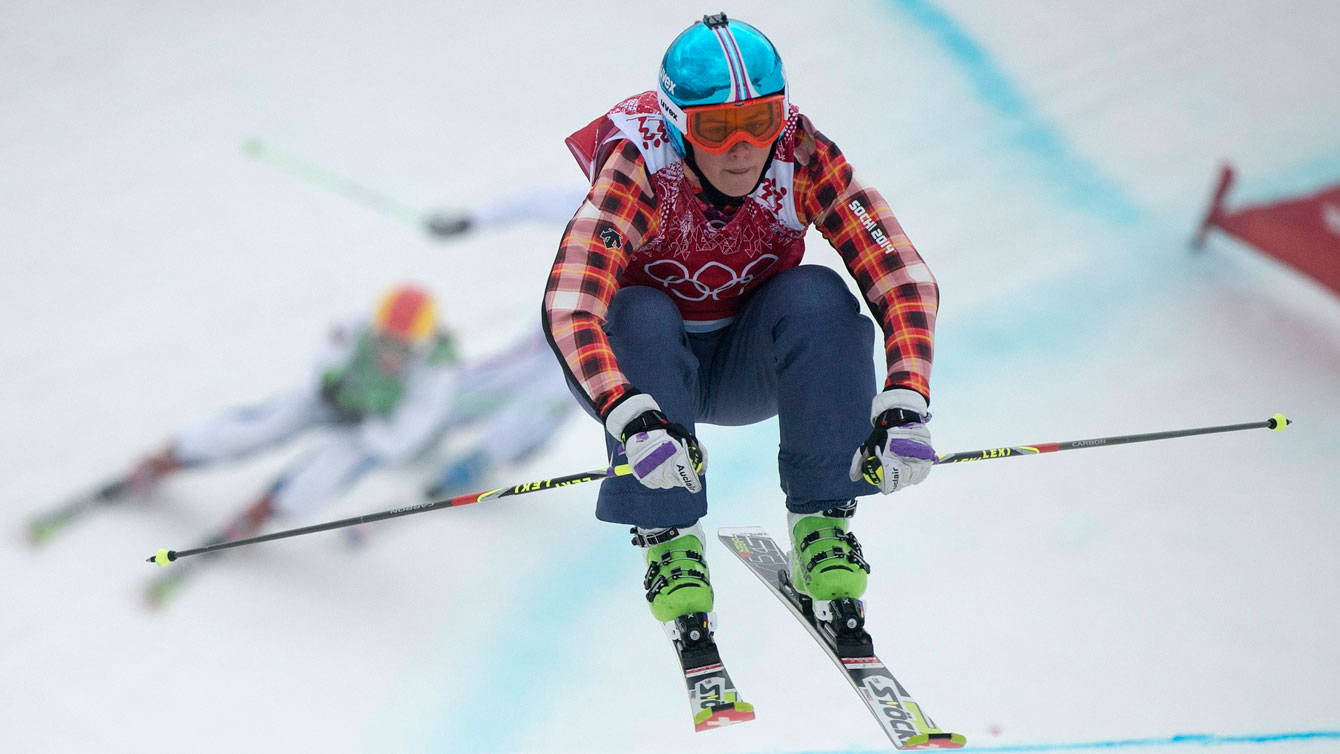 Thompson took to the champions' post twice in Val Thorens, France. Also winning World Cup medals in ski cross this weekend were Georgia Simmerling (in a 1-2 with Thompson) and Brady Leman in the men's race on Saturday. (Full story.)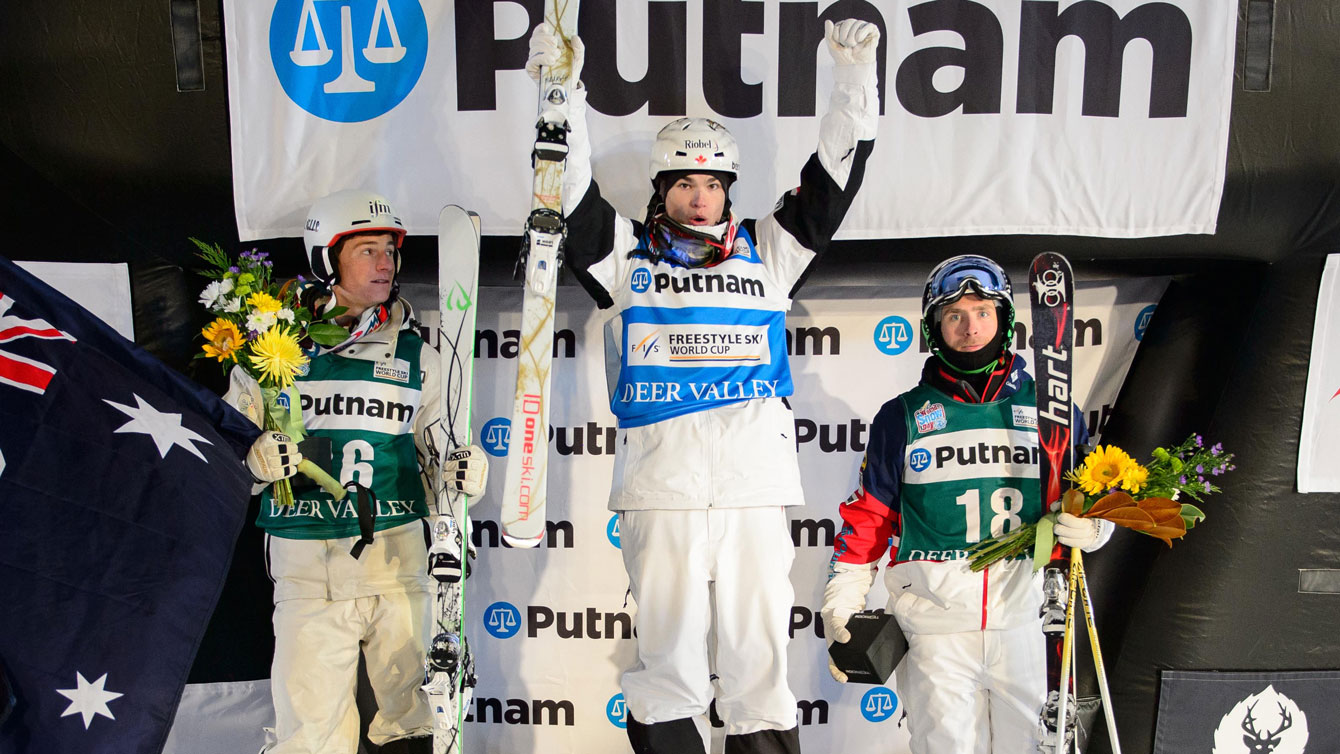 Kingsbury won gold in both the single and dual moguls events in Deer Valley, Utah. Justine Dufour-Lapointe captured gold in dual moguls and a silver medal in the single event ahead of her sister Chloé, who took bronze. (Full story.)
Tennis stars return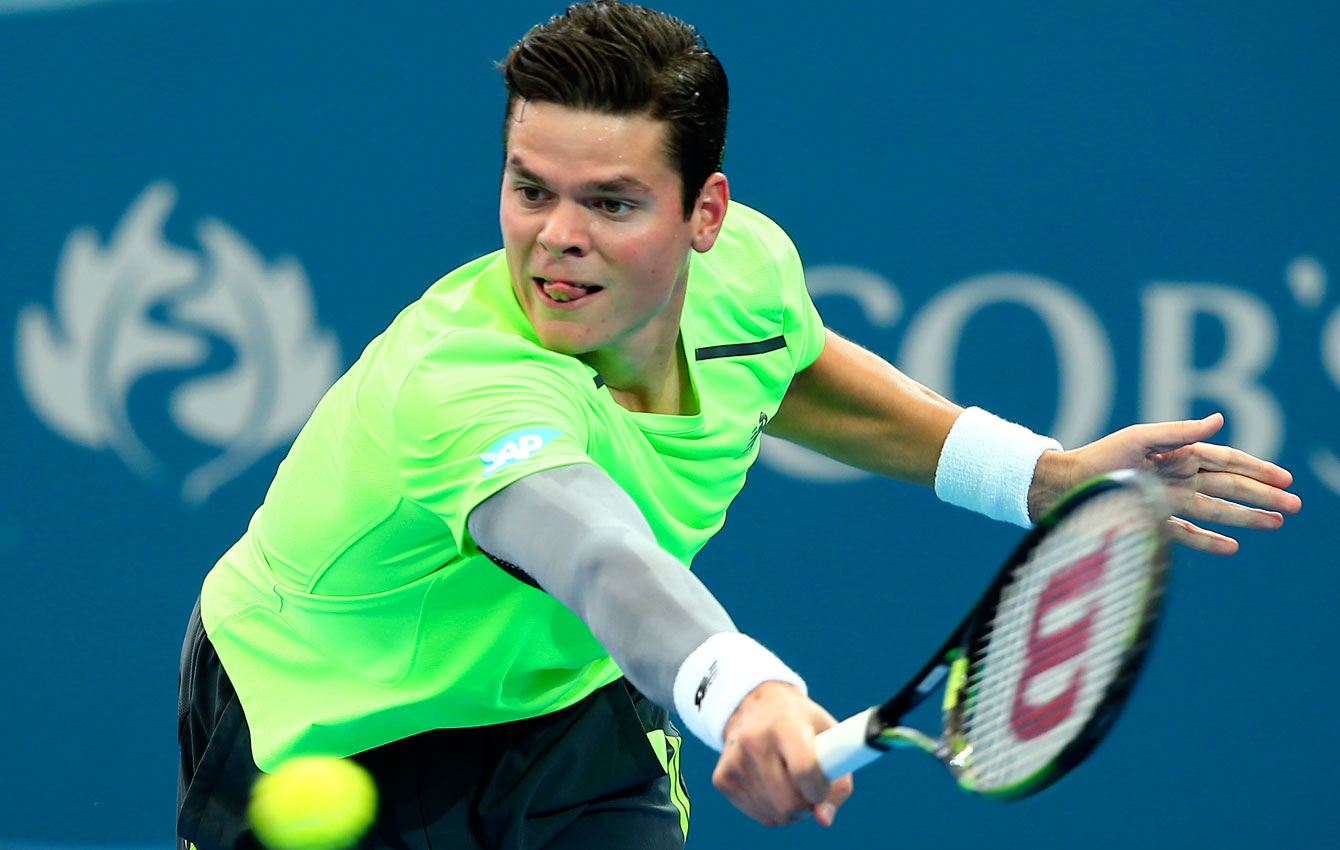 The tennis season has resumed in earnest, with Milos Raonic making the first splash for Canada internationally, reaching the final of an ATP tournament in Brisbane, Australia. Raonic beat his nemesis Kei Nishikori in the semifinal, but fell to Roger Federer 6-4, 6-7 (7-2), 6-4 in an entertaining final that had the locals praising the Canadian's performance. A second place behind Federer in the lead up to the Australian Open is a solid start to the season.