Canadian roundup: Mikaël Kingsbury skis to historic World Cup weekend in Japan
Feature photo Joe Fitzgerald/FIS
Here are three recent stories featuring Canadian athletes competing at international events.
Moguls
Bottom line: Mikaël Kingsbury did it. With two wins over the weekend the 22-year-old broke the win streak record and tied the FIS all-time moguls victory mark of 28.  
Also winning medals were Audrey Robichaud and Philippe Marquis. Robichaud won a women's moguls bronze on Saturday in her 100th career World Cup start. Marquis was second to Kingsbury on Sunday in the men's dual moguls final where Canadians finished 1-2.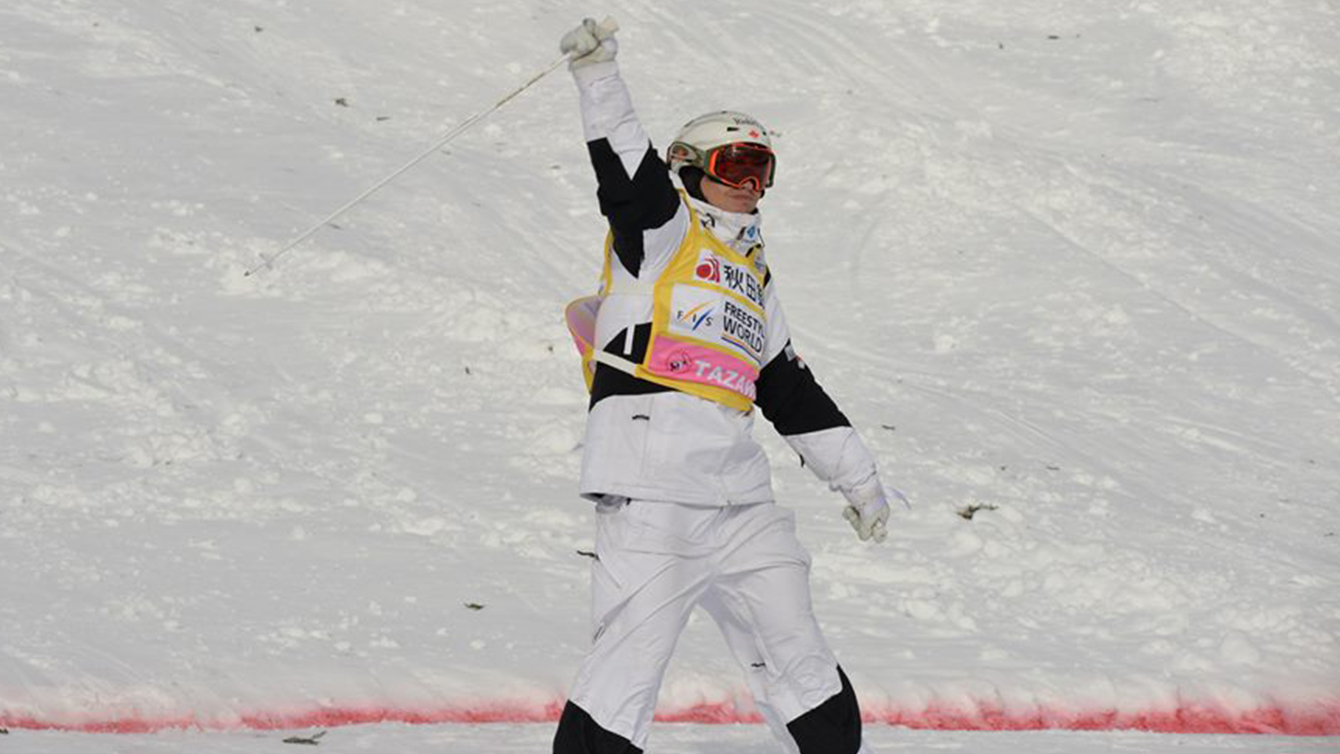 Biathlon
Zina Kocher and Emma Lunder win silver medals at IBU Cup in Canmore
Bottom line: Two Canadians were second-step on the podium on two separate days with Emma Lunder doing it on Saturday, and Zina Kocher on Sunday.
Lunder is a 24-year-old who now lives in Canmore, AB and Saturday's IBU Cup medal was the first of her career. "To do it in Canmore, with my mom cheering and everyone who has supported me for the last five years while I've lived here is amazing," said Lunder in a Biathlon Canada release. Germany's Karoline Horchler won the race while Marine Bolliet of France was third.
The IBU Cup is a feeder series to the World Cup with both circuits featuring international competition.
The second sprint race went on Sunday, this time with three-time Olympian Zina Kocher picking up silver. "It feels amazing. I have had to work all year to try and get this, and I finally put it together," said Kocher who lives in Red Deer, AB. German Karoline Horchler again won the race, with Marine Bolliet of France collecting her second bronze in as many days. Lunder was 16th on Sunday.
Equestrian
Canada second at Wellington Nations' Cup
Bottom line: A Canadian show jumping contingent of Tiffany Foster, Eric Lamaze, Ian Millar, and Jonathon Millar were second in the $100,000 Nations' Cup at the Winter Equestrian Festival in Wellington, Florida.
The defending champion Canadian team featured three Olympians including 2008 Olympic champion Lamaze and 10-time Olympic veteran Ian Millar, who was making his 127th Nations' Cup appearance. 2012 Olympian Foster and long-time national team member Jonathon Millar (son of Ian) rounded out the squad. The United States were the victors with Ireland third. The next Nations' Cup event is April 23-26 in Coapexpan, Mexico where Canada will once again be the defending champions. That is the second of three North American qualifying events for the Nations' Cup Final in Barcelona in September.