Venue Guide: The TO2015 Athletes' Village
Venue Guide is a series looking at the sites of the Toronto 2015 Pan American Games.
If you stand on the historic corner of Mill and Cherry St., and look east beyond the iconic brick of the Distillery District, you'll see the rising structures of the TO2015 Athletes' Village.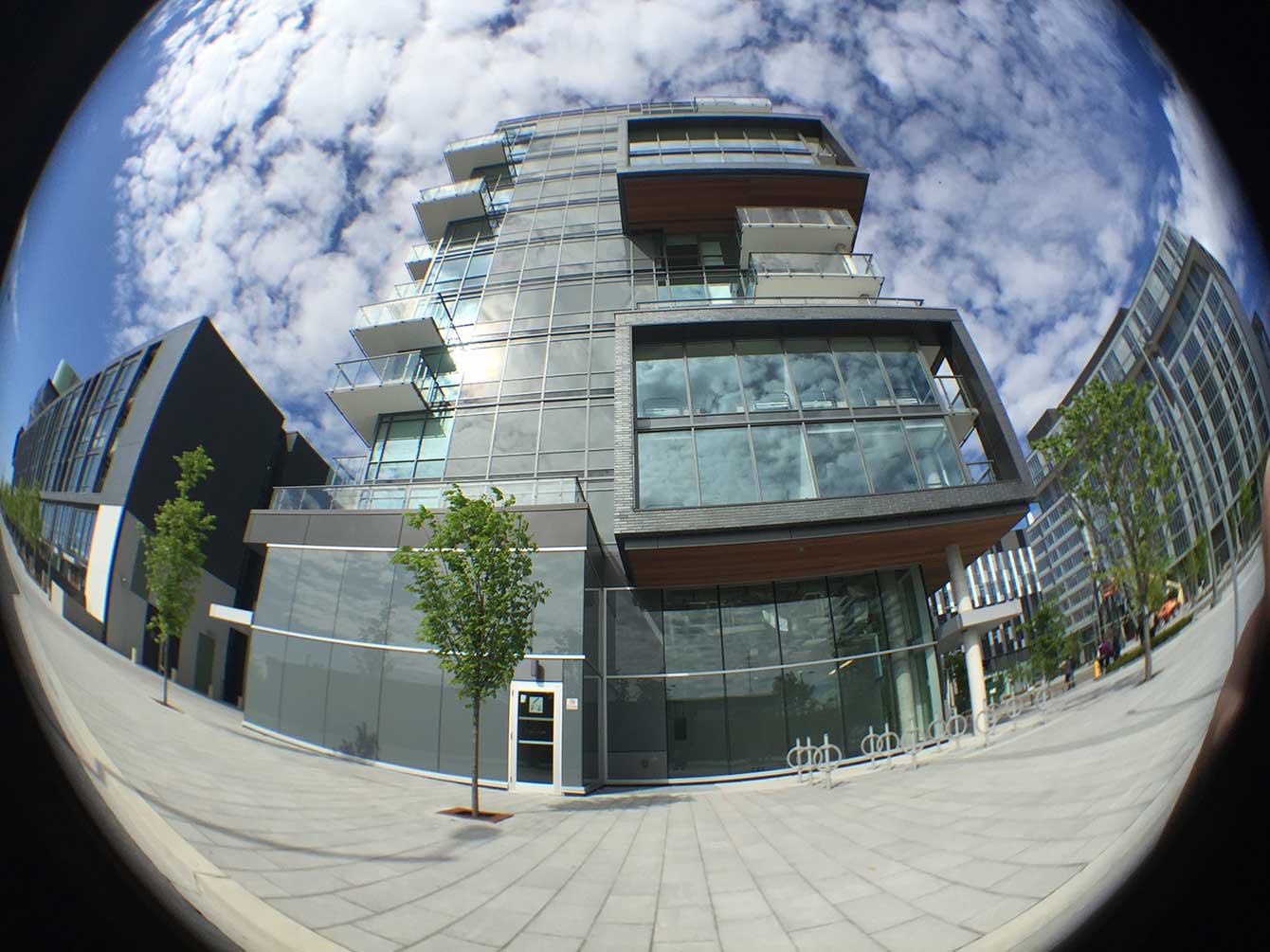 In early July the village will instantly become a bustling town, with 10,000 athletes, coaches, and support staff moving in. There isn't the 5-star space you might imagine. Games villages are typically new builds, but sharing comes in abundance. Roommates. Bunk beds. Activity rooms. Outside there's a massive dining hall tent, park areas, and a medical clinic. World-class athletes are familiar with this, the Olympic Games are the same way. The village becomes a micro-community of many nations.
Here's a 360-look from one of the towers:
Take a full high-speed tour:
According to the TO2015 website the village will become a mix of affordable housing, new condos, a YMCA, and dorms for George Brown College.
Next: