Bansley & Pavan win another silver on FIVB World Tour
Unprecedented success continues for Canada's women on the beach.
On Saturday, Heather Bansley and Sarah Pavan won a silver medal at the Porec Major, a FIVB World Tour event in Croatia. The pair fell 2-1 (21-16, 25-27, 15-12) to Larissa Franca and Talita Antunes of Brazil. This is the first 'major' this season, (compared to Opens or Grand Slams). It is Bansley and Pavan's second silver medal of 2015, the previous coming from the Prague Open in late May. They are also the first Canadian team to make a semifinal at a 'major'.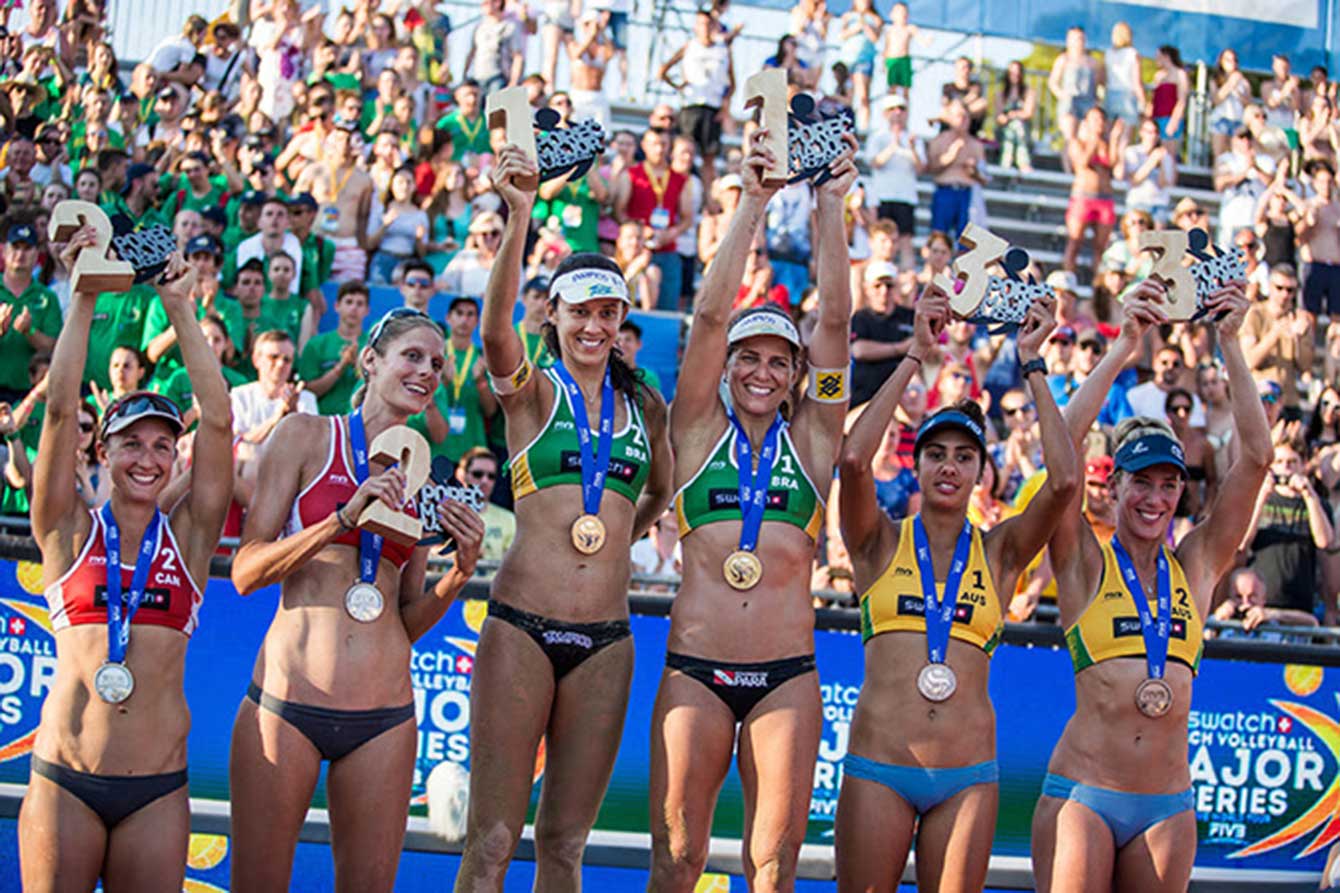 RELATED: Pavan & Bansley strike beach silver in Prague
What's staggering is Canadian women's teams now have four medals in five FIVB World Tour events this season. Before 2015, Canada had never been on the podium. Not once.
Jamie Broder and Kristina Valjas were fourth. They won the first two medals of the season, and along with Bansley and Pavan are ranked in the FIVB World Tour top-10.
RELATED: Broder & Valjas in Fuzhou | Lucerne
Fellow Canadians Melissa Humana-Paredes and Taylor Pischke finished 17th. Competition continues on Sunday when Canada's Josh Binstock and Sam Schachter play the Netherlands.