Canada moves on to quarterfinal at FIFA Women's World Cup
Canada's women will get at least one more knock-out game in the sunshine of the 2015 FIFA Women's World Cup.
A 1-0 victory over Switzerland on the summer solstice puts the hosts into a quarterfinal.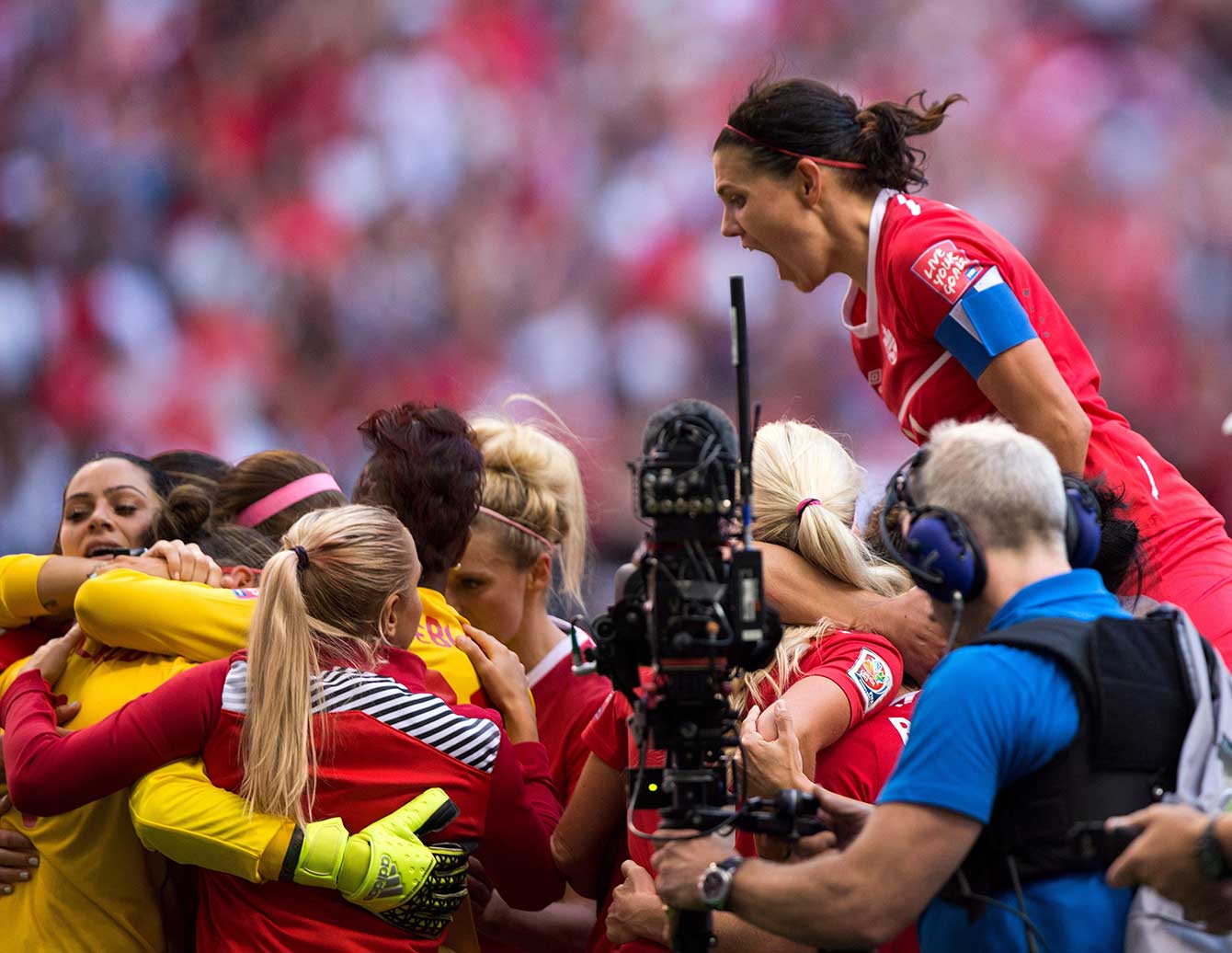 Set in sunny Vancouver, a record 53,855 fans witnessed the Swiss bring the heat early on. Multiple chances for the Europeans bounded toward Erin McLeod in the Canadian net. The best Swiss chance came during injury time of the first half when Lara Dickenmann made a full-scale bid toward the goal but could not score.
The first half would elapse without a goal for either side, and Canada languishing without offensive purpose.
The BC Place crowd would be vaulted from their seats in the 52nd minute. The Canadian goal came as the red side began threatening in waves, pressing deeper into the Swiss defences. Rhian Wilkinson chipped a ball into the box and a one-touch Christine Sinclair set-up would make way for a Josée Bélanger left-footed marker. It was the 29-year-old's first goal for Canada since 2010, and she also hit the bar in the first half.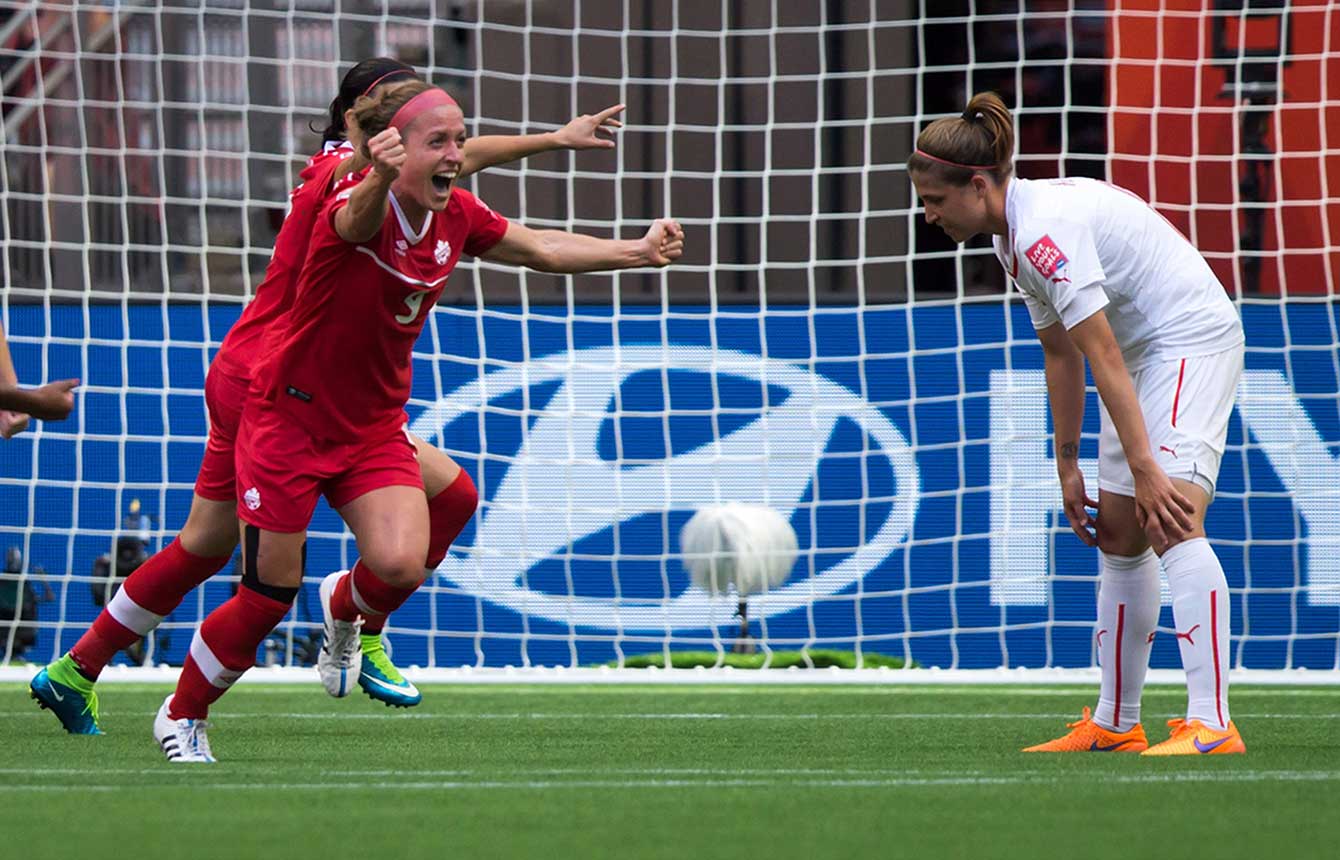 "At half-time we got in the dressing room, we shook things up a little bit and they came out in the second half and showed another gear," said head coach John Herdman who had moved Bélanger to striker. When asked why, "This is the first time I've seen her confident and when that woman's got confidence…she just gives it everything and she showed her quality tonight," he responded.
Named player of the match, goalkeeper Erin McLeod was called upon in the 78th-minute to make a massive save, diverting a Vanessa Bernauer drive with her fingertips. McLeod was impressed with her teammates, "There were moments in that second half where that's the team I think can go all the way," she told TSN.
It is the first win for Canada's national team in the knock-out stage of a women's world cup since 2003. In other round-of-16 results on Sunday, Australia stunned Brazil 1-0 and France beat The Republic of Korea 3-0.
Canada will face either England or Norway on Saturday, June 27th at 7:30 pm ET.