Help Build an Olympian: Rosie MacLennan and coach aim for new heights
Competing three weeks after a minor concussion in training put her participation in the hometown Games in doubt and one day after she bounced off the trampoline bed in qualification, MacLennan was the first of two Canadians to successfully defend their gold medals from Guadalajara 2011, joined less than an hour later by Keegan Soehn.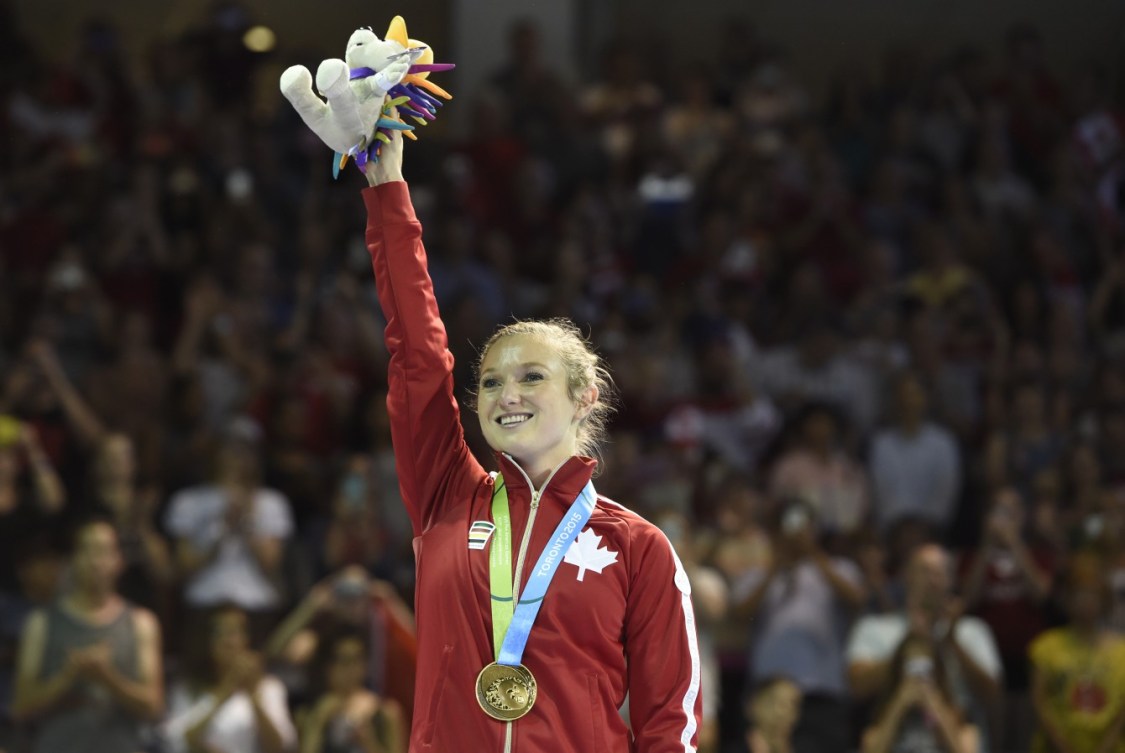 "If you asked me a week and a half ago if I would compete, I was really a 50-50 chance so I'm so excited, so honoured and ecstatic to be here," said MacLennan.
Suffering from headaches, lightheadedness and dizziness, the Olympic champion said her spatial awareness was also slightly affected. But with some time off, the proper treatment and a strong support team, she got herself back on the trampoline in a safe and healthy manner. Getting to compete in front of a hometown crowd at the Pan Am Games is something Rosie has been looking forward to for months.
"It's the ideal opportunity for me to share my sport with Canadians! Trampoline has taken me around the world but it's very rare that I get to compete in front of my family, friends and fans at the same time," says Rosie.
Despite training at Skyrider's Trampoline Place in Richmond Hill, ON, it is true that Rosie's successes have mainly been won overseas. Still, all her hard work and practice are home grown in Canada. Rosie is coached by Dave Ross, who has been referred to as 'the father Canadian trampolining'. He has coached Canada's elite trampolinists – Karen Cockburn, Mathieu Turgeon and Jason Burnett – to major wins.
A family affair
Trampoline has been a part of Rosie's world for a long time. She originally started in gymnastics but switched to trampoline when her older brothers, Matthew and Michael, took up trampoline.
"When I was 7 years old, I tried trampoline for the first time, "Rosie says, "I was hooked." Joining Skyrider's led her to meeting Dave Ross who has built a strong team. Rosie won her first international medal in 2005 at the Pan American Championships. Less than a decade later, she brought home Canada's only gold medal at the London 2012 Olympic Games.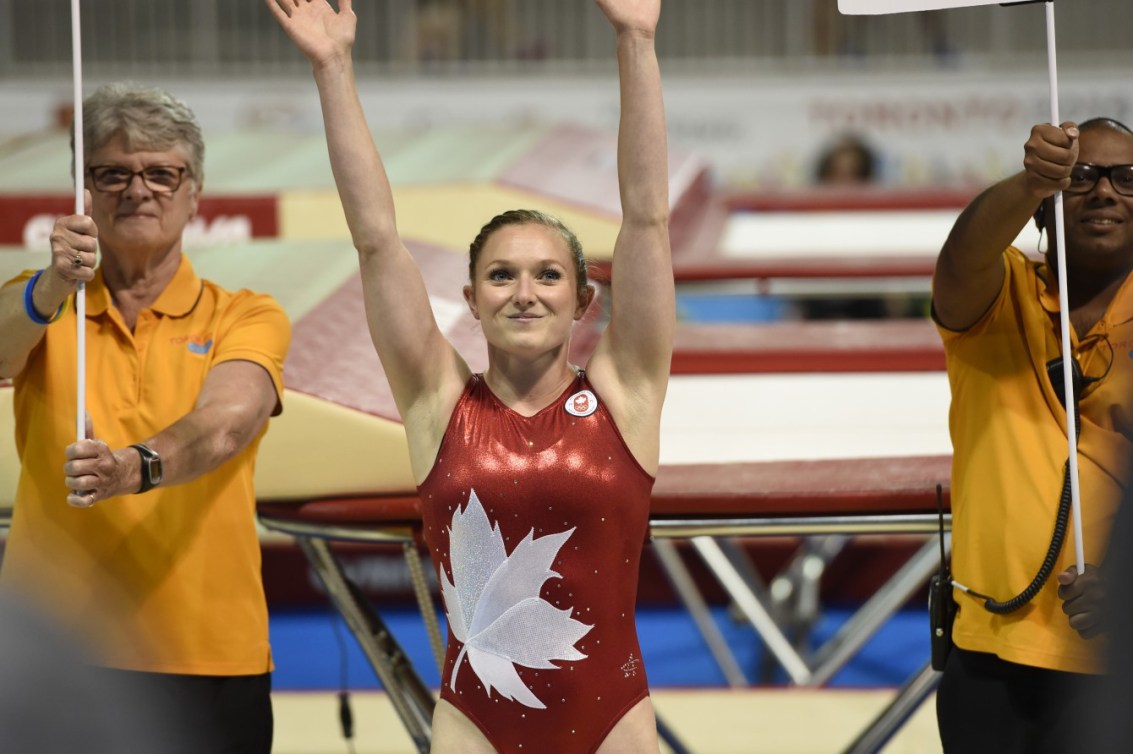 Nailing that performance was a moment she will never forget. "I had nothing to lose and everything to gain. I took a deep breath to calm my nerves, and stepped out to perform the best of my ability. I took home Olympic gold that day."
Had they not been cancelled due to the outbreak of war, Rosie's grandfather Lorne Patterson would have competed in gymnastics at the 1940 Olympic Games. Bringing home gold for Canada brought her family's Olympic legacy full circle that day.
Coaching for gold
While competition runs in the family, Rosie's medal-winning performances are hard-earned. She works with her coach to push the difficulty of her routines. "We want her to have the hardest routine, do it the highest and do it the best," [coach Dave Ross tells Macleans], "which is hard."
Last night MacLennan planned the most difficult routine of the evening and came out with a huge D score of 15.000 for an overall total of 53.560 in front of the extremely loud and supportive crowd at the Toronto Coliseum. Setting challenging goals would be difficult but Rosie credits Ross with pushing their team to try harder routines while still keeping things fun.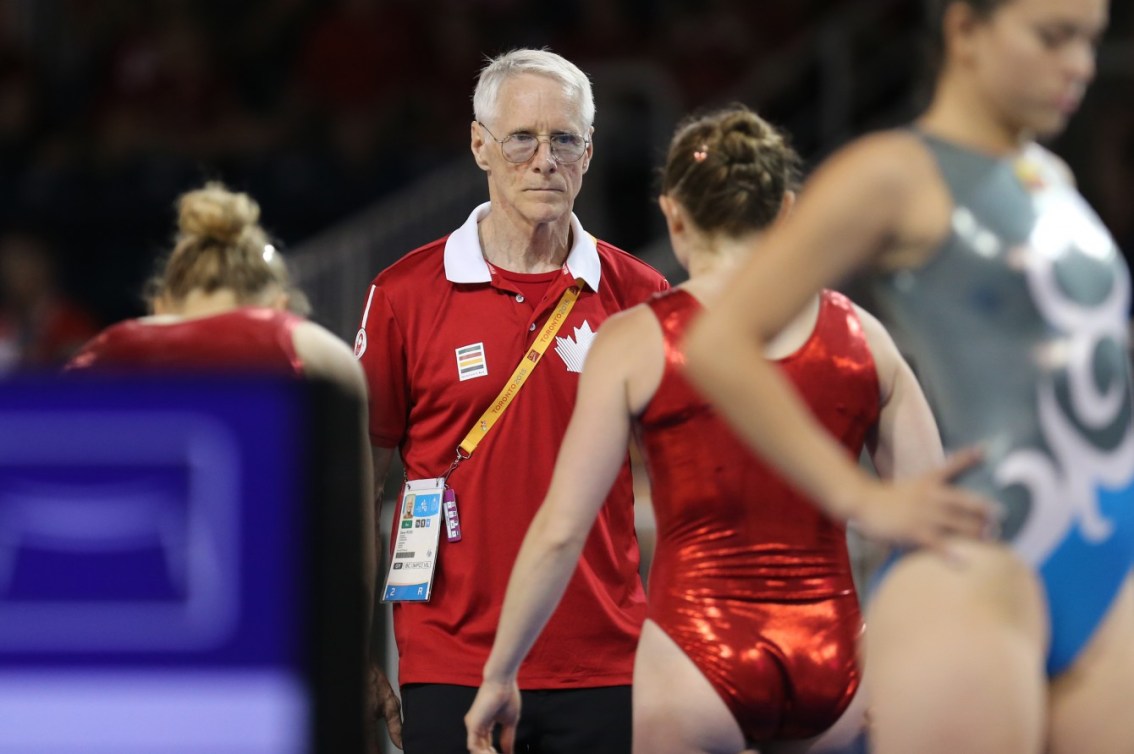 As she told the CBC, "Dave really drives internal motivation and he really keeps the fun in the sport. It's not our job. It's something we all love to do and we're there because we want to be there, we want to be pushing ourselves."
That sense of team camaraderie paired with driven work ethic is part of what inspired Rosie to get to an Olympic Games. She had always dreamed of representing Canada at the Games, but seeing Karen Cockburn and Mathieu Turgeon – also trained by Ross – compete and win at the 2000 Sydney Games was a lightbulb moment for Rosie. "Watching them…as they both stood on the podium with their bronze medals around their necks was s tripper point for my trampoline career. I knew for me, it was now or never. Their achievement gave me a realistic view of the effort and resources required to make it into the Olympic Games."
Flying high
Training with Canada's elite trampoline athletes like Cockburn and Turgeon has driven Rosie's talent higher and higher. She regularly competes against Cockburn, trains with her at Skyrider's in Richmond Hill, and competes with her in synchronized trampoline around the world. As Ross describes, "It's pretty much like a little family."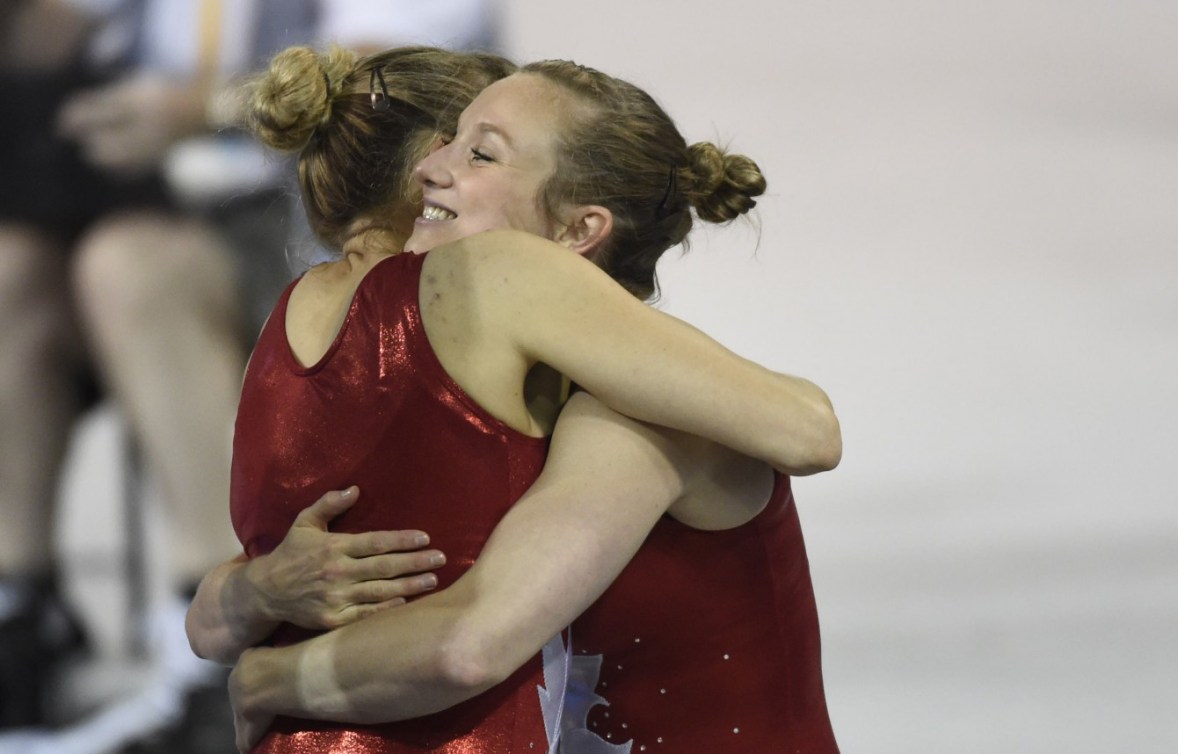 Recently, Ross's skill and knowledge of trampoline has expanded his family. One of the trampolines that Ross designs, builds and uses to train is called the "supertramp." It is an extra-large trampoline that Canadian Freestyle Ski Association recently bought with help from Own The Podium for their training.
For athletes like Rosie, having a coach with in-depth knowledge of their sport can make the difference between a podium finish or not. For the next generation of athletes, a coach can be a friend, a mentor and a motivator.