Morrison shares advice with McMorris on overcoming broken femur
Four-time Olympic medallist, and no stranger to broken bones, Denny Morrison has shared some advice with snowboarder Mark McMorris who recently broke his femur.
In an open letter posted on CBC, Morrison shared the following advice with his Sochi 2014 teammate:
It's important to recognize improvement
"Sometimes recognizing any one improvement — no matter how subtle or minuscule — it was all that kept me going at times," shared Morrison. "The patience where reassuring myself that improvements were happening — despite my lack of immediate evidence of such claims — was a requirement for weeks at a time."
There will be setbacks
"Rehab is super frustrating and can be really slow and monotonous, but if you work hard with your physio team and trust that setbacks are part of the process, I promise you will be able to compete again and perform at the highest level."
Things will get better
"I realize I'm probably not sounding very encouraging. But the important message here is to know that things WILL continue to improve!"
Team Canada has your back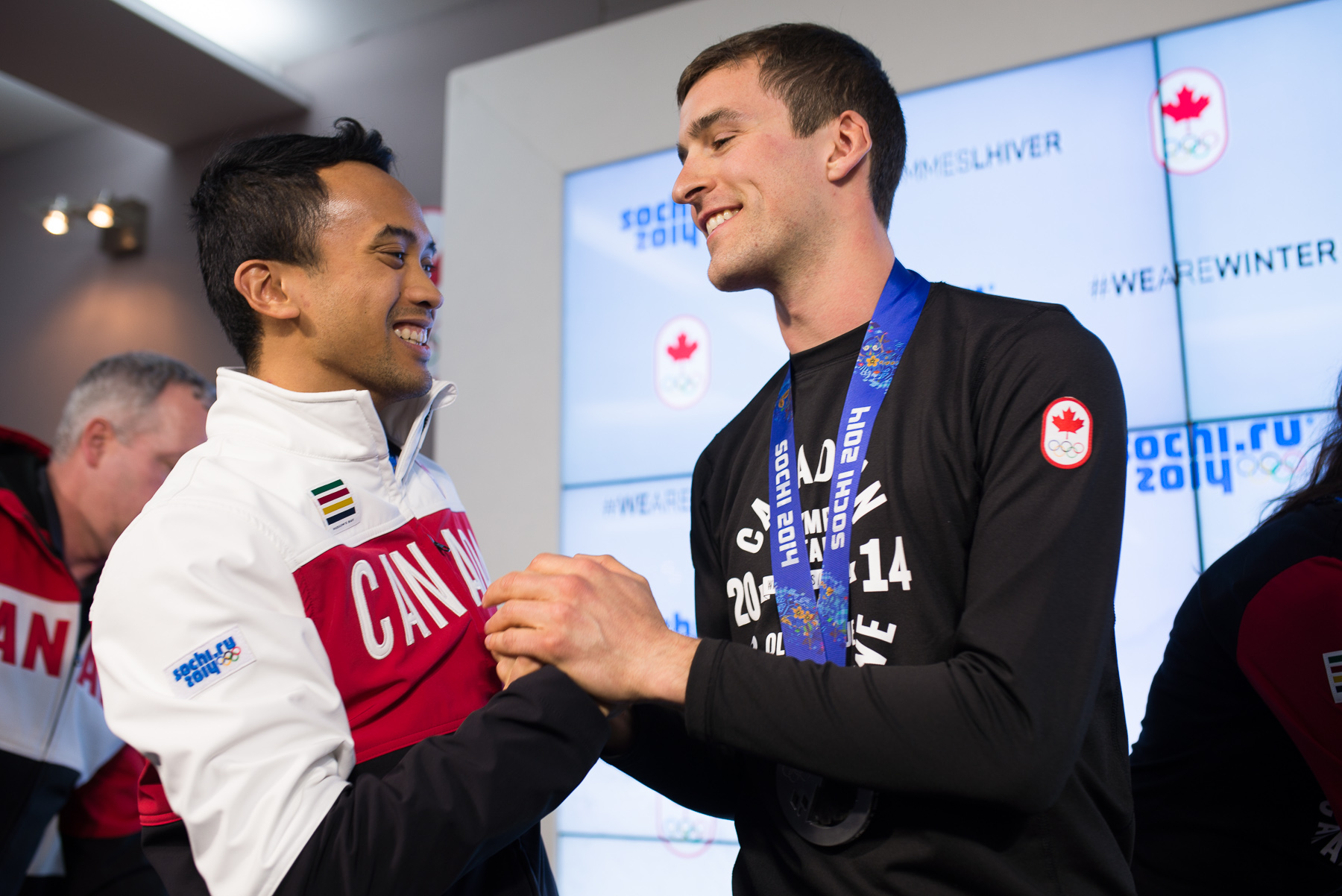 "I'm just hoping to reassure you that you aren't the first Olympian who has gone through something like this and to let you know that if you ever need some support from another member of Team Canada, who's working hard through injury and looking toward the next Olympics at the same time, I'd be there to share my experience with you."
Other than being Olympic medallists, the Canadians have a lot in common – well mostly broken bones. Here are a few of their injuries:
Morrison:
Watch his Olympic recovery story below:
Broke his leg in 2012 while cross-country skiing, after which he refused laughing gas because he didn't want to risk an anti-doping violation.
In 2015 he was in a motorcycle accident in which he suffered fractures in his femur, elbow, knee cap and spine along with internal bleeding and a concussion.
McMorris:
Disclosure: This video is graphic and extremely hard to watch
Extreme sports stars, like McMorris, are no stranger to injuries. Here are two of his biggest injuries:
Fractured his ribs at the 2014 X Games while competing in slopestyle… then competed at Sochi 2014 while injured and brought home the slopestyle bronze.
Most recently, the Canadian broke his femur while competing in the big air final at Air + Style in LA.
However, if we've learned anything from Morrison and McMorris, it's that they know how to come back from an injury. While McMorris isn't expected to make his snowboarding return until next season, Morrison will compete in his first long track speed skating competition since his accident, at the Canada Cup on Thursday.