A sneak peek with Rio-bound synchro duet team of Simoneau & Thomas
The Synchro Canada stars returned to the place where they won gold at the Toronto 2015 Pan American Games. Olympic.ca had a chance to meet up with them and get a sneak peek on their Rio 2016 duet routine.
Time to warm up
Practice makes perfect
While Simoneau and Thomas warmed up, they also took some time to demonstrate to a brave soul just how difficult Synchronized Swimming can be for the beginner.
With the visit taking place shortly after their official Rio-bound announcement, the duet was still radiant with excitement for what is to come later this summer.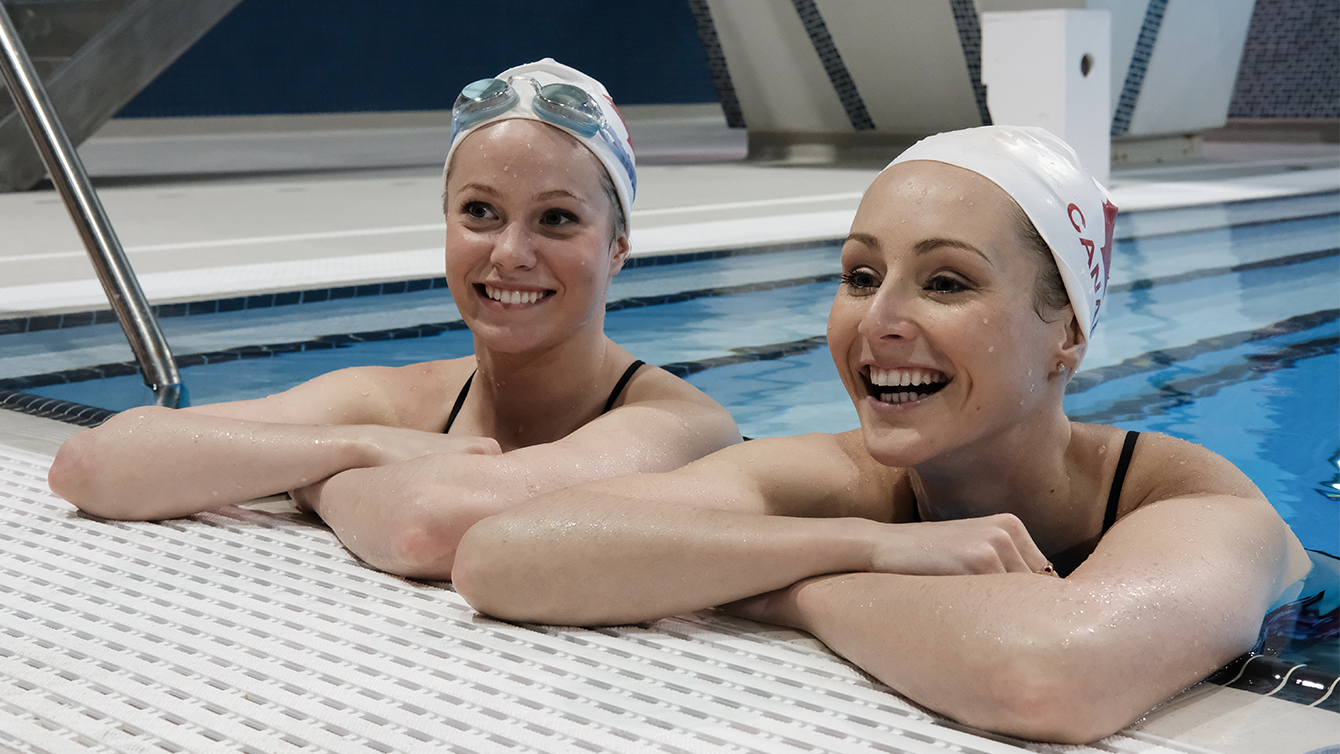 Doggy paddle
Here's a classic moves they've been working on, although the judges may not see this in Rio:
Time to get serious
While the two were both capable of fun and games, they also knew how to get down to business and show off the precision and consistency of their routine.
While this marks the end of their Toronto visit, Team Canada fans can be sure to see the two again before Rio when they take over the Team Canada Snapchat in coming weeks.  For more behind the scenes access and Olympian takeovers to come, be sure to follow Team Canada on Snapchat.
In the meantime, check out Either Or featuring Simoneau & Thomas: