Photo via FIVB
Unbeaten Canada looks for a spot in FIVB World League finals
Undefeated in the 2016 FIVB World League so far, Volleyball Canada's men's team is set to start the third leg of the Intercontinental Round.
After defeating China, South Korea, Portugal, Czech Republic and Egypt in the previous legs, the Canadian squad will face two new opponents and have one rematch in the final weekend of the Intercontinental Round, from July 1-3, in Tampere, Finland.
RELATED: Volleyball remains unbeaten in World League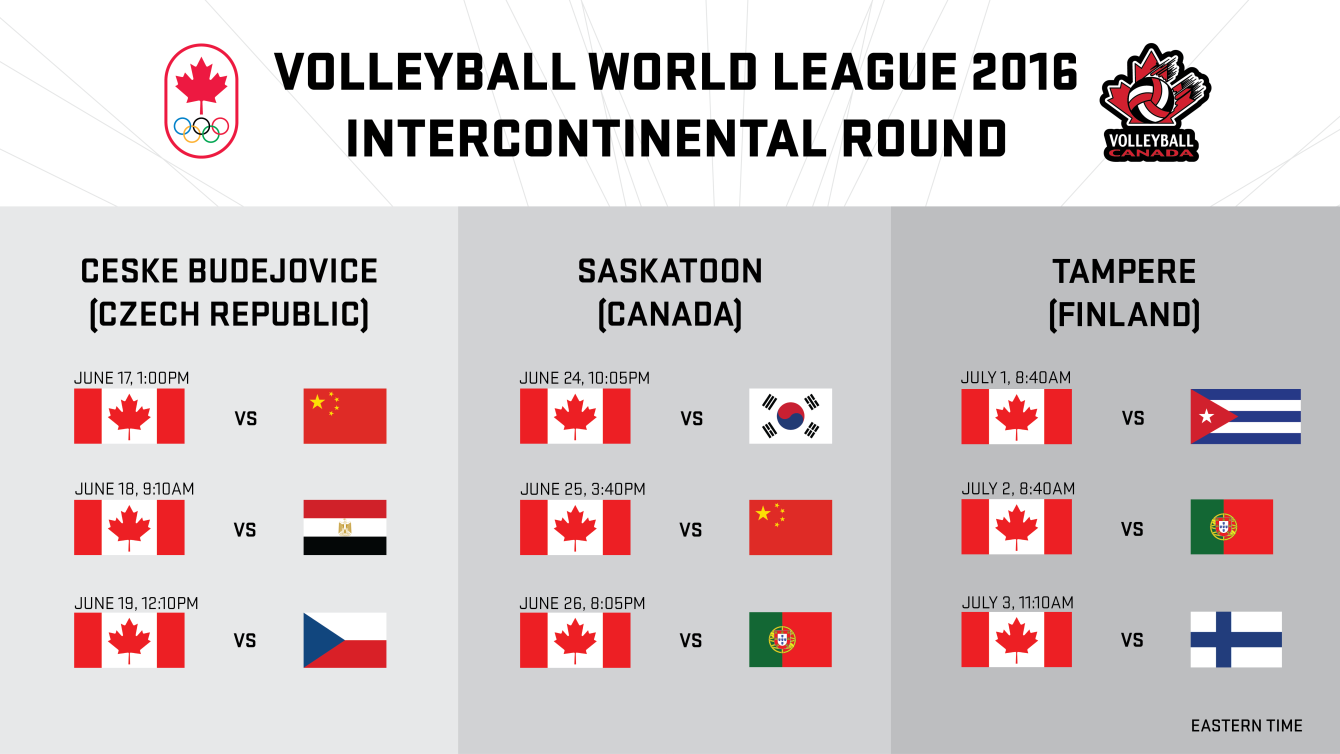 The first Canadian match of the weekend will be against Cuba, which seeks its third win in the competition. On Saturday, Canada and Portugal will meet again. Team Canada defeated the European squad 3-1 in the second leg of the competition, held in Saskatoon. On Sunday, the opponent will be host Finland.
RELATED: Men's volleyball clinches Olympic berth
Canada leads Group 2 of the World league, with just two lost sets. Every win in the third leg will be crucial, since only the first three teams will progress to the finals.
As host, Portugal is already qualified for the finals in Matosinhos, from July 9-10. The final round could lead to a promotion to Group 1 next season if certain FIVB conditions for eligibility are met.
2016 World League
RELATED: Rio 2016 qualification tracker
As in previous Olympic years, the 2016 FIVB World League is a shortened version of the competition to accommodate teams taking part in Rio 2016. The Intercontinental Round sees three different venues hosting matches over each of the three weeks of play.