Valentine's Day: Crawford and Green found love through the sport they both love
For Valentine's Day, we asked some Canadian Olympians to share their stories of love, from the positive influence that athletic couples can have on each other to the importance of having a partner who understands your passion for sport. Here, two-time Olympian Rosanna Crawford reveals the ups and downs of traveling with the world with fellow biathlete Brendan Green. 
Life on the road can be hard. Away from family and friends for months at a time.
It can be made even harder if you aren't achieving the results you had hoped for, but thankfully for Brendan and I, we were lucky enough to find love not only for our sport but also for each other. Brendan and I have been together for seven years, two Olympics, multiple world championships, and so many ups and downs.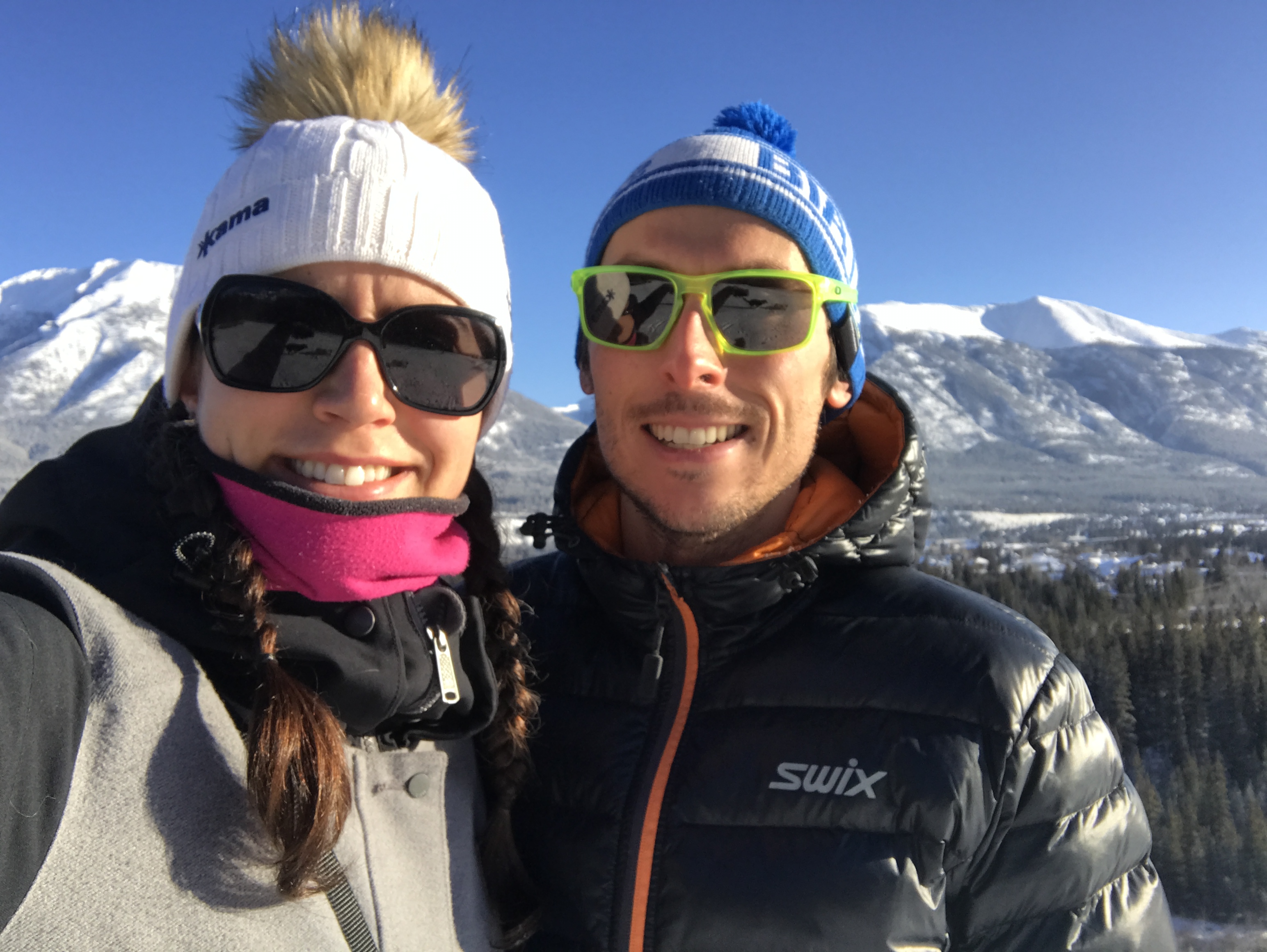 Our relationship started in mid-November 2009, stargazing after an evening walk with my dogs. Not long after that, we both left on different international racing tours. So for the month of December, we sent emails and Facebook messages cheering each other on from afar. Once back in Canmore for Christmas, it was time for us to have our first date. Brendan is a pretty shy individual, so needless to say, he needed some help from friends to ask me out on a ski date. We skied out to the meadow in Canmore and he supplied us with hot chocolate, Baileys and a few treats!
In January 2010, Brendan was already pre-qualified for the Vancouver Olympics, whereas I had to take part in selection races in Canmore to earn the last spot on the team. It was a tense three days of racing, but at the end of it, Brendan and I were going to our first Winter Olympics together. It was really special for us to share in this amazing experience of a home Games.
Four years later the tables had turned. I was pre-qualified for the Sochi Olympics, but Brendan (having sat out the previous season due to two spinal surgeries) had to compete at trials in Canmore in January 2014. I can say I have never been more nervous for a biathlon race in my life than when I was watching Brendan compete at these selection races! But at the end of two days of racing we were off to our second Olympics together.
Since then we have watched each other achieve personal best results on the world stage as well as struggle through hard times as athletes. We are both very aware of how lucky we are to get to travel the world with someone you love while doing the job you love most! When one of us succeeds, the other is a part of it. When we fail, we share the frustration of not performing to our expectations. To celebrate our successes, one of the rituals we have while on the road is to take the other out for pizza when we achieve a World Cup top-10 result!
Life after sport will be very different for us. We will go from eating every meal together, knowing exactly where the other one is at all times, to maybe not seeing each other for eight to 10 hours at a time! As we head towards our last Olympics together we are trying to keep in mind how lucky we are, especially when little things start to drive us crazy! It's always amazing to have your best friend on the road with you. They know when to leave you alone and what it takes to cheer you up: pizza, good coffee and hugs!
Rosanna Crawford and Brendan Green are both two-time Olympians in biathlon who are anticipating competing at the Olympic Winter Games one more time next February in PyeongChang.