150 years of Canadian sport: the 1890s
The countdown to July 1 and Canada's 150th anniversary continues on Olympic.ca.
This week, our decade by decade look at key moments in the last century and a half of Canadian sport takes us to the 1890s.
But if you need to catch up on what came before, you can find all of the flashbacks here.
1890 – First Figure Skating World Champion
Widely known as the "Father of Canadian Figure Skating", Louis Rubenstein helped spur the development of the sport in Canada, not only as a participant, but also as an administrator and promotor. In 1890, Rubenstein won gold at what is considered the first world figure skating championship, although that event was unofficial because no international federation would exist for another two years. It wasn't an easy path to victory in St. Petersburg, Russia, where organizers attempted to thwart his entry because he was Jewish and then later tried to deny that he had won. But Rubenstein paved the way for Canada's future figure skating success, including 14 official men's world titles.
1891 – Invention of Basketball
Ontario-born James Naismith is credited with inventing basketball while acting as an instructor at the YMCA International Training School in Springfield, Massachusetts. Looking to develop an indoor game that would keep his students active through the winter, Naismith devised a rudimentary form of basketball using a soccer ball and peach baskets. The first game of basketball was played in December 1891 and only took until 1893 before it was introduced internationally by the YMCA movement.
1891 – First Recorded Women's Ice Hockey Game
The date and location of the first ever women's ice hockey game is not entirely clear. In March 1889, a game with eight women, including Lady Isobel Stanley, the daughter of Governor General Lord Stanley (who three years later donated the men's championship trophy that bears his name) was played in Ottawa. But on February 11, 1891, the first newspaper account of a women's ice hockey game appeared. Writing about the seven-on-seven match, the reporter stated that some of the women were "very swift skaters and they can dodge with the puck to equal some of the best men players."
1897 – First Speed Skating World Champion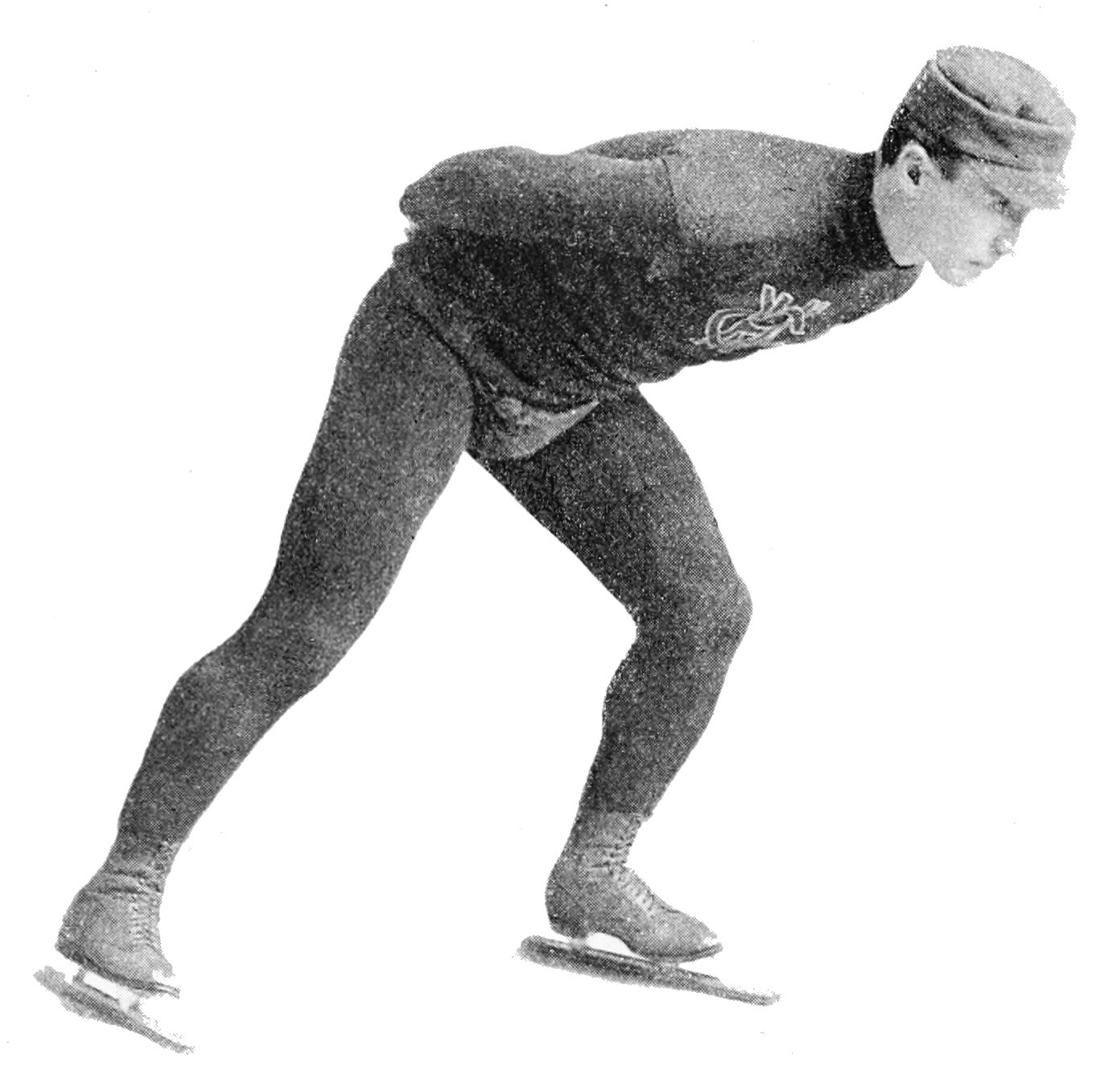 More than 40 years after the first recorded speed skating race in Canada, when three British army officers raced on the St. Lawrence River from Montreal to Quebec City, Winnipeg's Jack McCulloch became Canada's first world champion in the sport. Skaters from Canada, Norway and Germany competed at the world championships in Montreal, the first time the event was held outside of Europe. McCulloch finished first in each of the 1500m, 5000m, and 10,000m and placed second in the 500m to win the allround title.
1897 – Competitive Skiing Comes to Canada
Norwegian-born Olaus Jeldness could be known as the "Father of Competitive Canadian Skiing". Having set a world record ski jump of 92 feet when he was just 15, Jeldness moved to Canada in 1894, bringing his passion for organized ski racing and ski jumping to Rossland, BC. In 1897, he organized, promoted and won the first recorded downhill race in Canada. The following year he helped create the Rossland Winter Carnival which hosted the first Canadian ski jumping championship. He won that title as well and for three years, from 1898 to 1900, was the national champion of downhill skiing and ski jumping before retiring from competition.