Battle of the Species: Team Canada vs Team Animals
Inspired by the highly-anticipated race between the most decorated Olympian of all-time, American swimmer Michael Phelps, and a great white shark, we have compiled a list of Team Canada athletes we'd like to see go head-to-head with some of the animal kingdom's toughest competitors.
While the logistics for some of these matchups may be difficult, if Phelps can race a shark, these other competitions should be no problem. Please note that no animals or athletes were harmed in the making of this list and of course we do not promote any violence towards our animal friends.
Eleanor Harvey vs Swordfish (Fencing)
This is one of those logistical problems we mentioned earlier. First off, we know that swordfish live in water so a fair matchup against Harvey would be pretty tough unless the Olympian has been secretly practicing her skills in the pool. Harvey, however, is capable of surprises, as we saw when she shocked the fencing world by defeating the world number one in her Olympic debut at Rio 2016. We're not going to doubt that she could surprise us again.
Mandy Bujold vs Kangaroo (Boxing)
Bujold's successes include a gold medal at the 2015 Pan Am Games and a record 11 national titles. The flyweight boxer clearly needs a bigger challenge. We'd be curious to see how she could do against one of the animal kingdom's most well-known boxers – the kangaroo. Despite the name, boxing kangaroos actually bounce on their tails and kick their opponents, so it would probably get disqualified pretty quickly. Sorry kangaroo but we're interested in following the rules here.
Mark McMorris vs Flying Squirrel (Snowboard)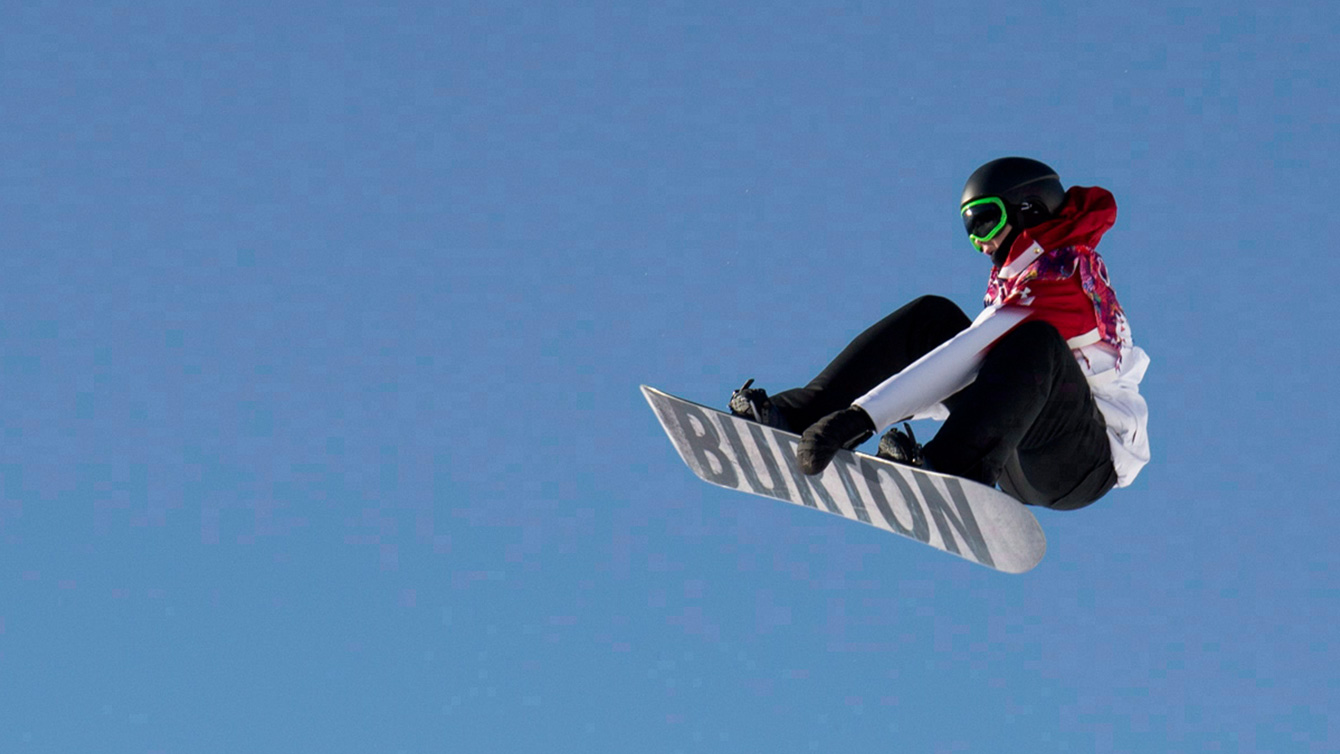 Ok, so technically neither one can actually fly, but a flying squirrel might be able to give snowboard superstar Mark McMorris a run for his money off the big air ramp. McMorris recently won an ESPY for best male action sports athlete, but winning a head-to-head competition with a flying squirrel would be a remarkable addition to his ever-growing trophy case. McMorris probably has the advantage here, since most flying squirrels don't glide more than 25 metres and aren't really used to be judged.
Mark McMorris Redux vs Dog (Skateboarding)
Technically, skateboarding won't be an Olympic sport until Tokyo 2020 but we know that McMorris loves to skateboard when he's not on the snow. So with the relative newcomer facing off against man's best friend this has the potential to be the fairest competition yet. Without a team finalized for Tokyo we can't really guess as to who Canada's top skateboarder will be, so it's up to Mark to defend Team Canada against the skateboarding pooch.
Derek Drouin vs Impala (High Jump)
Impalas are medium-sized antelope known to reach incredible vertical jumps of 3 metres. While this is usually done when outrunning African predators such as lions and cheetahs, we'd like to see an impala attempt to beat Olympic champion Derek Drouin. He set the Canadian high jump record at 2.40m in 2014 before winning Olympic gold at Rio 2016. We think it would be a pretty fair competition so long as there are no lions involved.
Meaghan Benfeito vs Pelican (Diving)
Diving would be another sport that thanks to the judging system we could see a fairer competition, even though instead of using a springboard, a pelican would just circle the pool until it's ready to dive in. Due to the pelican's aversion to doing traditional diving techniques such as twists and somersaults, the scorecard would probably be heavily favour Benfeito, but who knows. Maybe the pelican could score a few 10's. We would of course still be rooting for the Olympian who brought home two bronze medals from Rio.
Andre De Grasse vs Cheetah (100m)
De Grasse has emerged as the next great Canadian sprinter, winning three medals at Rio 2016 and poised to challenge Usain Bolt as the fastest man alive. We'd like to see him put that potential to use against the spotted speedster, the cheetah. De Grasse won the 100m at a Diamond League event in June with an astounding time of 9.6 seconds. Yes, it was wind-aided, but his average speed was 37.5 km/h. Since cheetahs have been known to hit top speeds of 120 km/h, if De Grasse could beat one to the line in a 100m race he wouldn't just be the fastest man alive but the fastest being on land.
Mirela Rahneva vs Penguin (Skeleton)
Who doesn't love penguins? They're nature's little waiters. PyeongChang 2018 hopeful Mirela Rahneva is familiar with that enterprise in her side-job as a caterer. But when she's not carrying trays, she's sliding down ice tracks head first on her skeleton sled. Since most Olympic skeleton athletes travel at speeds close to 130km/h, Rahneva would probably beat the penguin handily but the contest would be as adorable as the Puppy Bowl.