Team Canada Halloween Costume Ideas
Still looking for a Halloween costume? Team Canada is here to inspire you.
Denis Shapovalov
Tennis Canada's newest sensation is very simple to impersonate. Blond flow under a backwards baseball hat, a tee, shorts and a racket in hand. Just like that, it's like you've entered the Rogers Cup! Ball tricks are optional but always encouraged.
Ellie Black
A bathing suit, a tight bun and a couple medals around your neck are all you need. Do not forget to add Ellie's latest medal, a silver, that she won at Worlds in Montreal!
Erik Guay
A yellow suit, ski goggles, a flashy gold medal and you are transformed into reigning world champion Erik Guay. Squat into some impromptu ski positions but please don't try to go down the slopes as fast as he does, leave that to the experts.
Clara Hughes
This costume is perfect for the undecided. Clara Hughes is the only Team Canada athlete to have won Olympic medals at both the Summer and Winter Olympic Games. Why not unite the two and disguise yourself as a speed skater on a road bike! Skin tight clothing, sports sunglasses and a bike helmet will complete your ensemble. Bonus points if you fully embrace your costume and bike to your party!
Sportswear and a Rio 2016 bib and you're off to the races. Even better, go to the party with your best friend disguised as Usain Bolt because we all know the bromance was strong.
Eugenie Bouchard
Should you prefer to be cute rather than scary on Halloween, just dress up as Genie! You can also probably find most of the required pieces (visor, skirt, racket) in your wardrobe.
Wayne Gretzky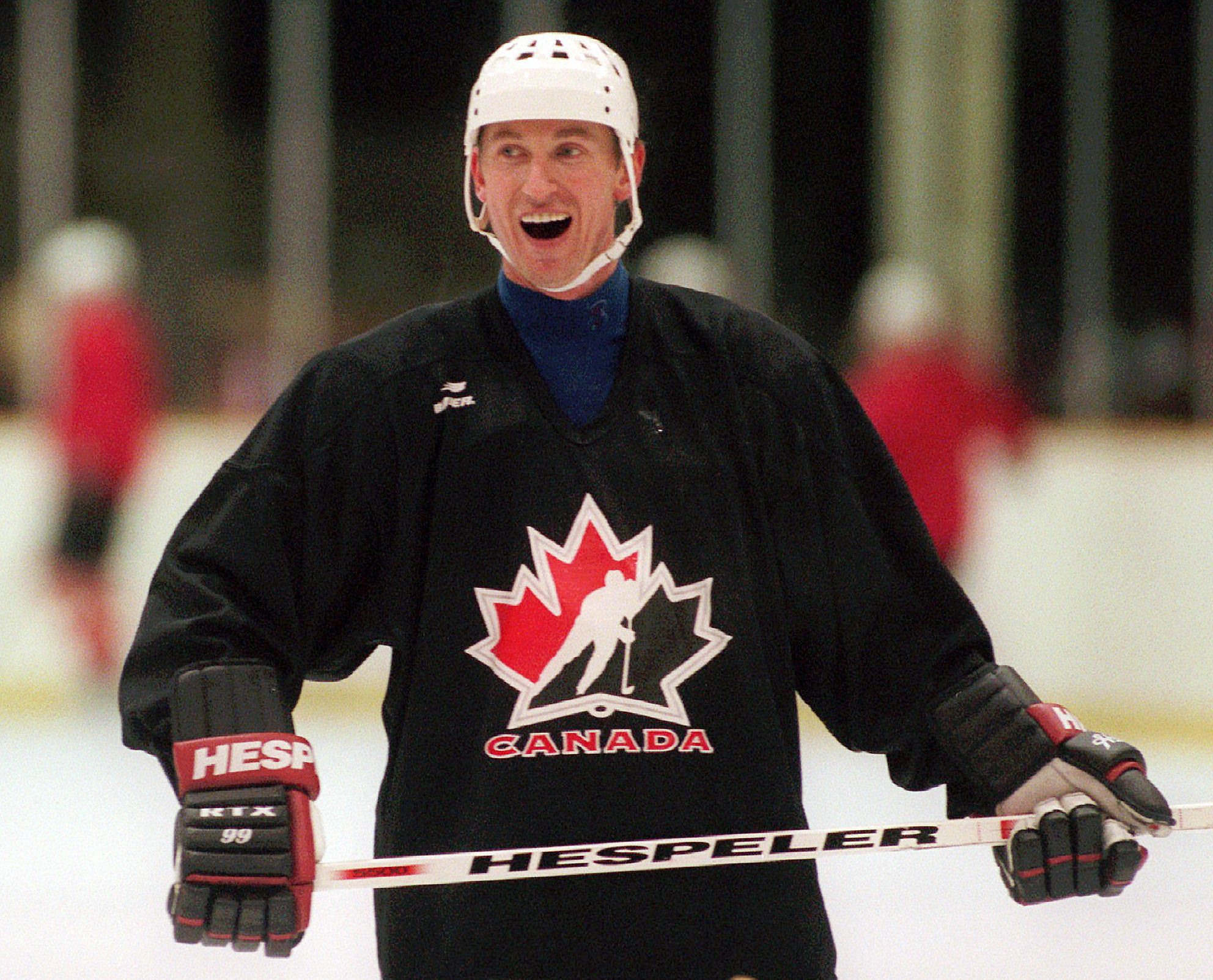 The greatest Halloween costume = The Great One. Make it a throwback though and add a hockey mullet. 
Dressing up as a golfer is not very difficult, but the most dedicated ones out there could go as the New Zealand Open champion. It only takes a trophy made of aluminum foil and a fur cape that looks like it's straight out of Game of Thrones.
The boxer costume, a classic, but oh so effective! You will only need boxing gloves, tight corn rows and a champ attitude to transform you into a boxing queen. Just tone it down on the impersonation side, knockouts are reserved for athletes.
Couples costume alert! Gentlemen, just put on your best shirt and let ladies shine brightly because we all know that Halloween is the perfect excuse for glitz and glam.
We hope Team Canada has inspired you! Don't forget to tag @TeamCanada on Instagram, Facebook and Twitter to show us your costumes.
If you're in the mood for more Halloween with Team Canada, check out Top 5 Scariest Canadian Olympic Moments.
SaveSave