Hi, my name is Mikaël Kingsbury and I ski
"Hello my name is…" is a series dedicated to learning more about some of Canada's top winter athletes ahead of PyeongChang 2018.
Mogul skier Mikaël Kingsbury rose to national attention when he finished behind Alex Bilodeau to win silver at Sochi 2014, but did you his favourite superhero is Batman?
Get to know Mikaël little better though some fun questions.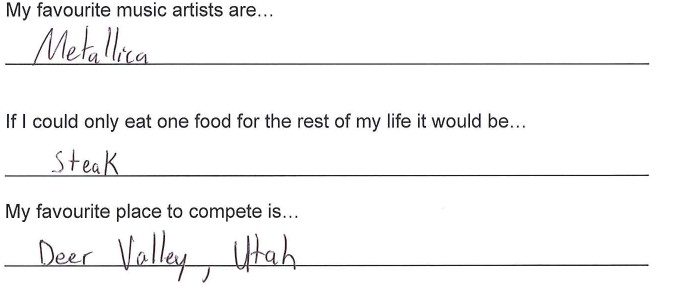 Check out all of the athletes headed to PyeongChang 2018, in our Team Canada roster.