COC/Mark Blinch
Team Canada wins first medal of Tokyo 2020 in swimming
Team Canada has its first medal of Tokyo 2020, courtesy of the women's 4x100m freestyle relay in the pool.
Kayla Sanchez, Margaret Mac Neil, Rebecca Smith, and Penny Oleksiak swam to a time of 3:32.78 to win silver at the Tokyo Aquatics Centre. It is Canada's 50th all-time Olympic medal in swimming.
Swimming in lane 3, Sanchez was sixth at the turn but by the time she handed the race over to Mac Neil, had moved up to fifth. Mac Neil, who had swum in the semifinals of the 100m butterfly earlier in the session, quickly moved Canada into third place. Smith kept Canada right in the medal mix in a tight race. When Oleksiak got in the water, Canada was in fourth and by her turn, she had moved Canada back into bronze medal position. She powered through the last 50 metres to touch the wall in second place.
Australia won gold, setting a world record of 3:29.69. The United States came in for the bronze, just three-one hundredths behind Canada. This is the first time Canada has beaten the U.S. in this event at the Olympic Games. An American team has been on the podium at every Games dating back to 1920 except for 1980 when they didn't compete.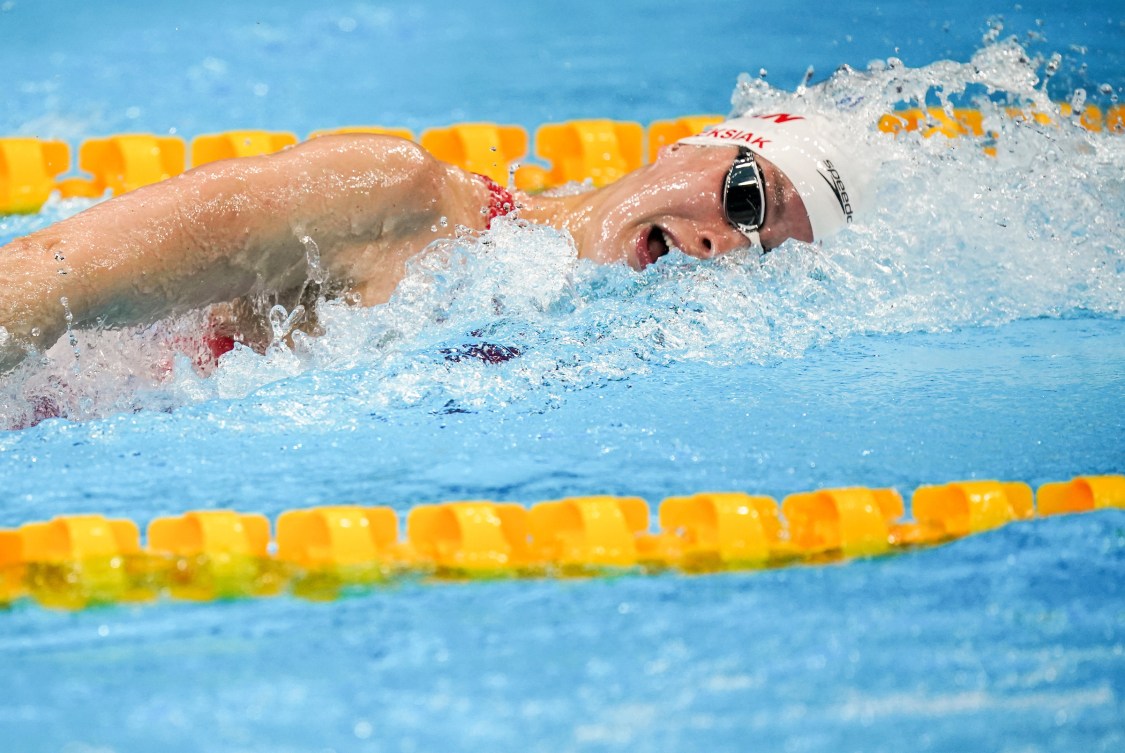 For Oleksiak, it is the fifth Olympic medal of her career, tying her with rowing coxswain Lesley Thompson-Willie and runner Phil Edwards as Canada's most decorated summer Olympians. Oleksiak was a quadruple medallist in her Olympic debut at Rio 2016, which was the most medals won by a Canadian in a single Olympic Summer Games ever.
It is the first Olympic medal for Sanchez, Mac Neil, and Smith who are all making their Olympic debuts in Tokyo. Taylor Ruck swam in place of Mac Neil in the heats for Canada, helping them to qualify for the final with the third-fastest time, and will also receive a medal. She won bronze with both the 4x100m and 4x200m freestyle relays at Rio 2016.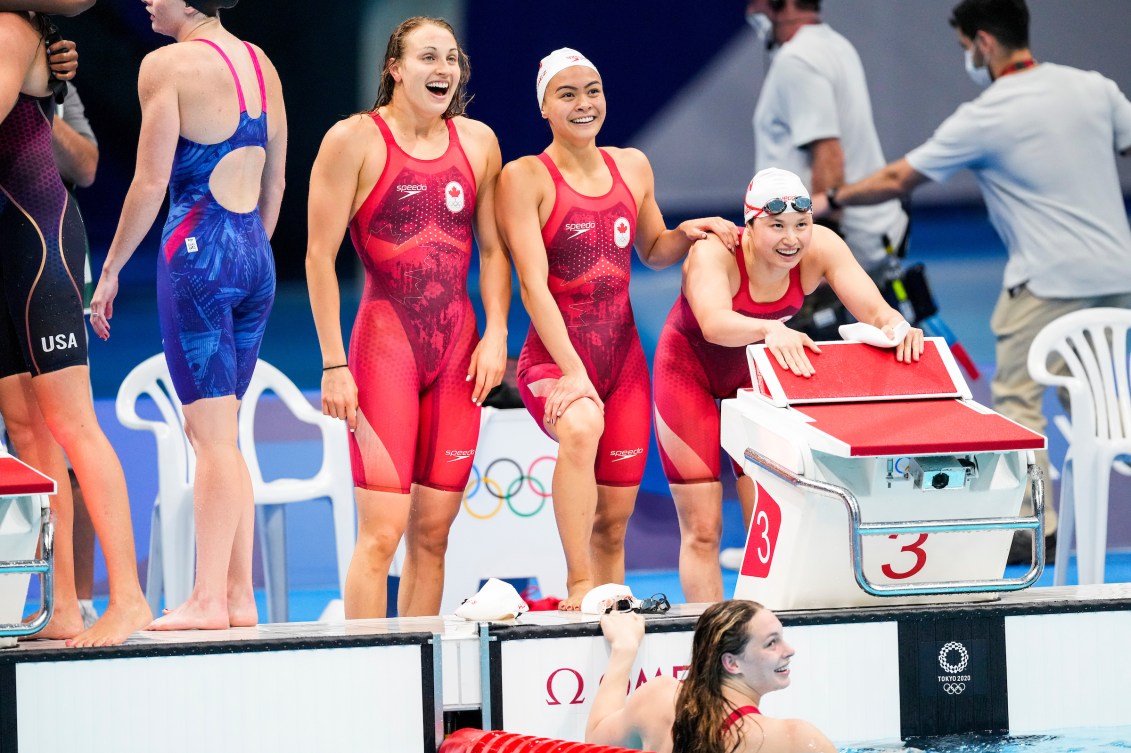 The same five swimmers were part of Canada's bronze medal in this event at the 2019 FINA World Championships. In the final there, Sanchez, Ruck, Oleksiak and Mac Neil swam a national record time of 3:31.78.
This is the fourth Olympic medal Canada has won in the women's 4x100m freestyle relay, adding to the bronzes won at Rio 2016, Montreal 1976 and Mexico City 1968.