IJF/ Emanuele Di Feliciantonio
One silver, three bronze medals in Antalya for Team Canada judokas
Christa Deguchi won silver on the first day of the IJF Grand Slam in Antalya, Turkey. Catherine Beauchemin-Pinard and Francois Gauthier-Drapeau each took home bronze on Saturday. Kyle Reyes captured Team Canada's third bronze in the men's 100kg.
For Beauchemin-Pinard, the Quebec native made her way through the 63kg bracket with three victories – two of them won in overtime – to finish first in the A Pool and advance to the semi-finals. She was defeated by the eventual gold medal winner Ketleyn Quadros of Brazil.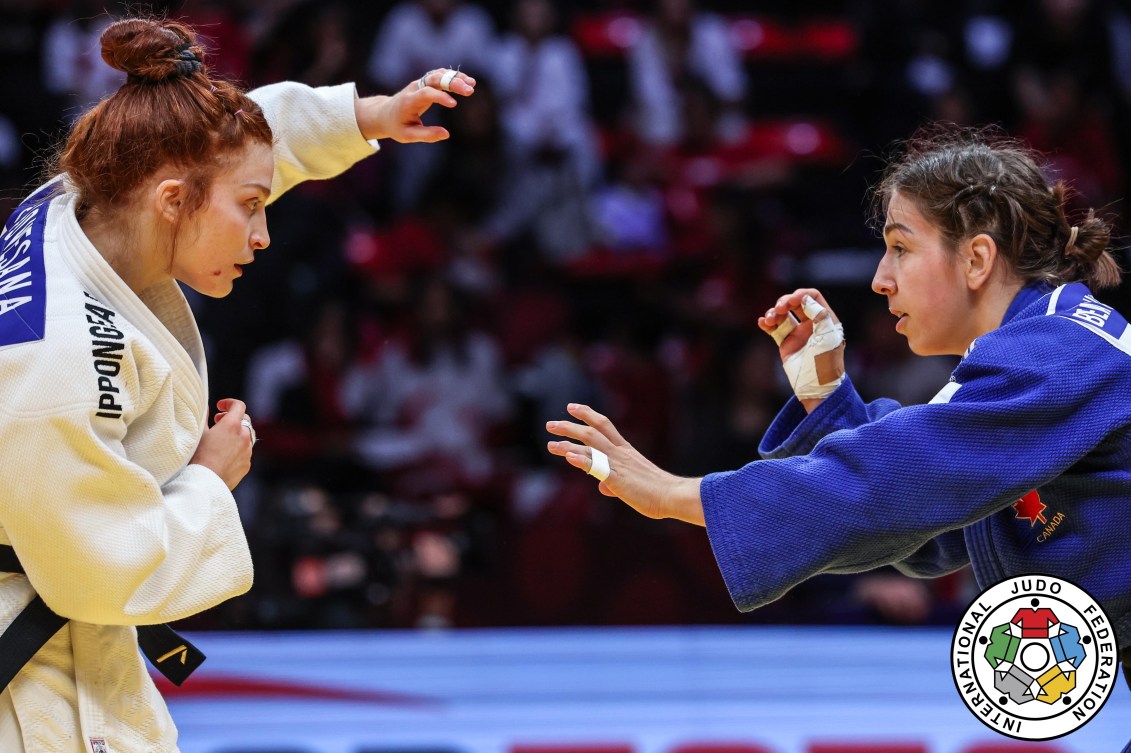 With wins in the opening two rounds, Francois Gauthier-Drapeau faced a tough opponent against in Alpha Oumar Djalo of France in the Pool B final. In a duel that lasted 10 minutes and 37 seconds, Gauthier-Drapeau came up short.
However, his day was not done as the Canadian made his way through the repechage, beating Spaniard Jose Maria Mendiola Izquieta, and Uzbekistan's Sharofiddin Boltaboev to earn bronze.
Gauthier-Drapeau leaves the tournament winning four out of his five matches to earn a well-deserved bronze medal.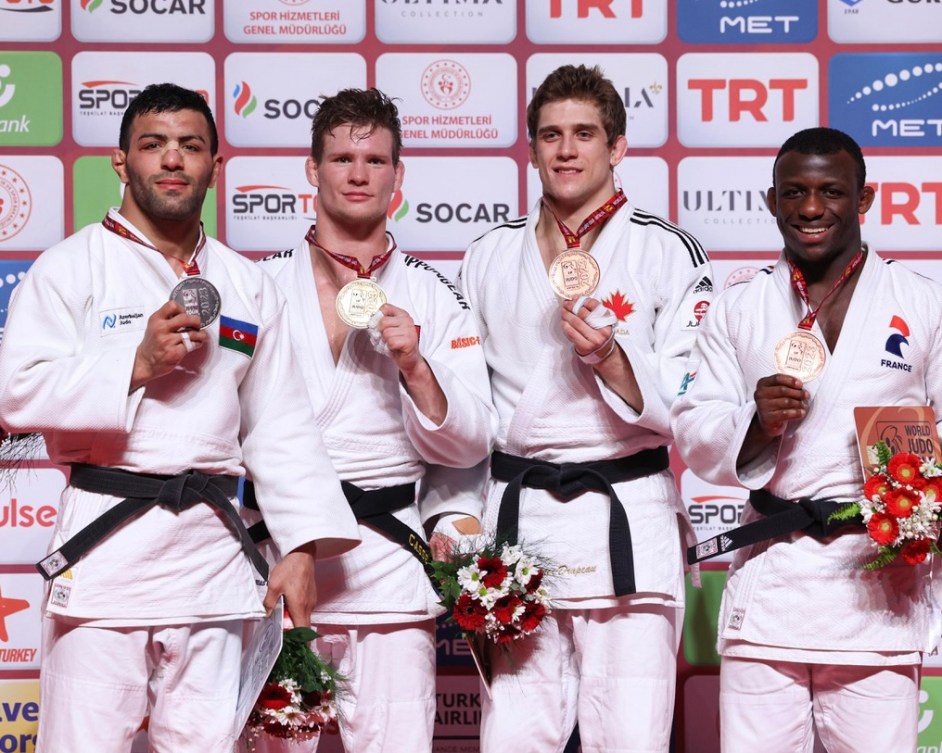 ---
Deguchi claims silver in 57kg
Christa Deguchi won a silver medal at the IJF Grand Slam in Antalya, Turkey on Friday.
In the last major event ahead of the IJF World Championships in early May, Deguchi ran into a tough opponent in the final of the women's 57kg category: 2016 Olympic champion and reigning world champion Rafaela Silva of Brazil.
With just over 10 seconds remaining in regulation time, Silva seemed to take advantage of a bit of a lapse in Deguchi's concentration. The Brazilian took the Canadian to the mat to score a Waza-ari. Deguchi did not have enough time to even the score before the match was done.
Deguchi went to Antalya ranked second in the world in the women's 57kg weight class behind only fellow Canadian Jessica Klimkait, who is not competing after winning bronze at last week's Grand Slam event in Tbilisi, Georgia. Deguchi now has nine career Grand Slam medals. This is her second straight second-place finish in a Grand Slam tournament after being the runner-up to Klimkait in Tel Aviv in mid-February.
As it was heading towards Tokyo 2020, the two women will be in a tight battle over the next year for the one Olympic spot the country is permitted to have in the 57kg event at Paris 2024.
READ: How Team Canada can qualify for Paris 2024

Kyle Reyes captures bronze in men's 100kg
On Sunday, world silver medallist and Olympian, Kyle Reyes captured the bronze in the men's 100kg. Reyes tied with Serbian Bojan Dosen for the bronze, behind Daniel Eich of Switzerland (silver) and Aaron Fara of Austria (gold).
Fellow Canadian, Shady El-nahas tied for seventh in the event.
Coming up, the IJF World Championships will take place May 7-13 in Doha, Qatar.