ISA/Jersson Barboza
Teenage phenom Erin Brooks surfs to world championship silver medal
At just 15 years old and only six years after she got her start in surfing, Erin Brooks is a world championship silver medallist.
She delivered a remarkable performance in the women's shortboard event at the 2023 ISA World Surfing Games in El Sunzal, El Salvador to lock up the podium position on Wednesday.
In the 30-minute final heat, Brooks held onto the lead until the last few minutes. The two best scores for each of the four surfers were added together to determine the final results. After starting off with a modest score of 4.33 on her first wave, Brooks then consistently earned scores above 6.00 points. She ended up counting scores of 7.43 and 6.93 for an overall total of 14.36 points.
With just a couple of minutes remaining in the final, Brooks was pushed out of first place by Tati Weston Webb of Brazil. The 27-year-old veteran counted two scores of 7.50 for a total of 15.00 points to become world champion. Johanne Defay of France took the bronze with 13.54 points.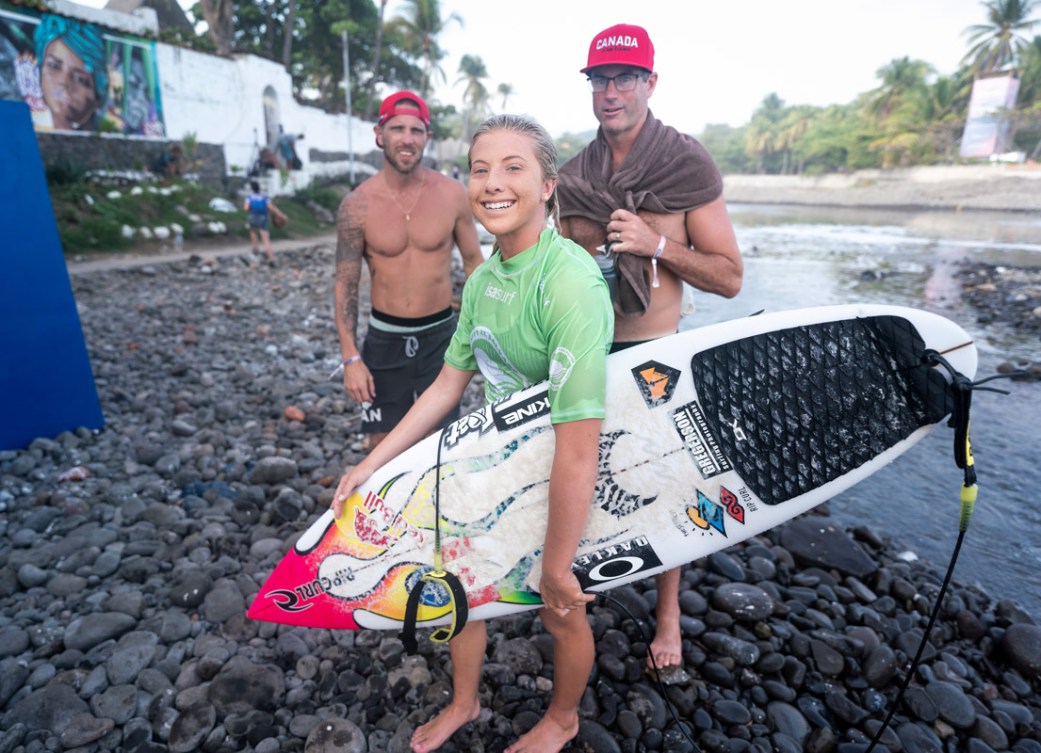 Brooks took a tough route to the final. She had to go through the repechage after she was eliminated from the main draw in the second round. With the pressure on, she finished in the top two in each of her heats to advance through 11 repechage rounds.
Her final day of competition began with a heat victory in which she scored an impressive 9.17 points for one of her waves. She also took top spot in the final repechage heat to book her spot in the four-woman final. Although the medal is surely a nice prize, Brooks also had something else in mind, which she mentioned in her interview after the last repechage:
"My dad told me if I made it all the way to the final he'd get me a puppy."
Brooks is no stranger to success in El Salvador. She won gold in the Under-16 category at the 2022 ISA World Junior Surfing Championships held in the same location. She'd gone into that event without a lot of competition experience, so her victory surprised many observers.
Brooks has been competing professionally since she was 12. Born in Texas, she was nine when her family moved to O'ahu, Hawaii where she was invited to a surf lesson. She was hooked from her very first wave. Her parents' plans for a quiet retirement were dashed as they now travel the world with her, seeking the biggest and best waves on which to pursue her passion. Brooks is now recognized as one of the most progressive female surfers in the world.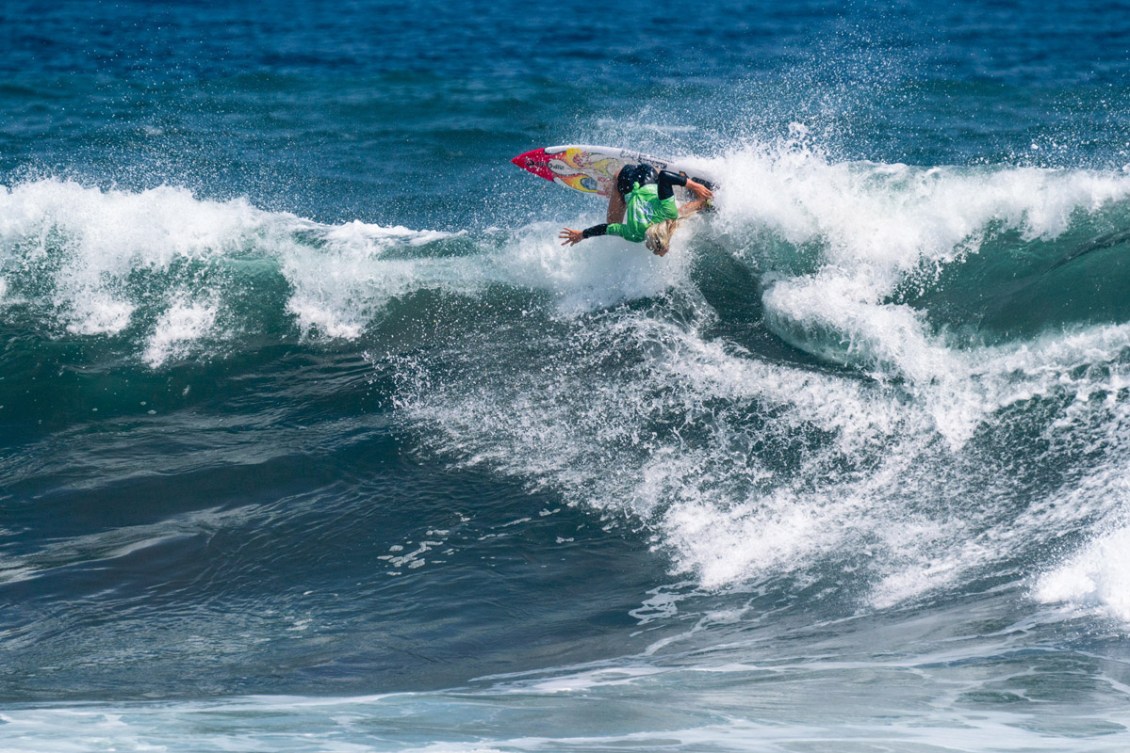 It is through her father Jeff that Brooks has Canadian roots, allowing her to represent the maple leaf internationally. A chance encounter with a couple of Canadians during a training camp in Hawaii several years ago led to her introduction to Surf Canada.
While many surfers secured their tickets for Paris 2024 this week, the World Surfing Games were not an Olympic qualifier for the Pan American region. Those spots, one each in the men's and women's shortboard events, will instead be up for grabs at the Santiago 2023 Pan Am Games taking place in late October.
This article was updated on June 22, 2023