Game Plan Day in Canada 2023 prepares athletes for life beyond sport
You've heard it before: success doesn't happen overnight. Same goes for Canada's top athletes—on and off the field.
On May 3, Olympians, Paralympians and national team athletes came together to participate in the fifth annual Game Plan Day in Canada, hosted by Deloitte—an event that celebrates life beyond sport, and provides athletes with the unique opportunity to develop interview skills, build their networks, review their resumes, and interact with industry leaders.
"Creating the environment of networking in a safe space and supporting each other as athletes, is something that will lead me to do more and more of it in the future," said Laurence Fournier Beaudry, a 2022 Olympian in Ice Dancing. "I'm leaving today feeling more confident and also just more open to new stuff and being OK with feeling a little bit uncomfortable."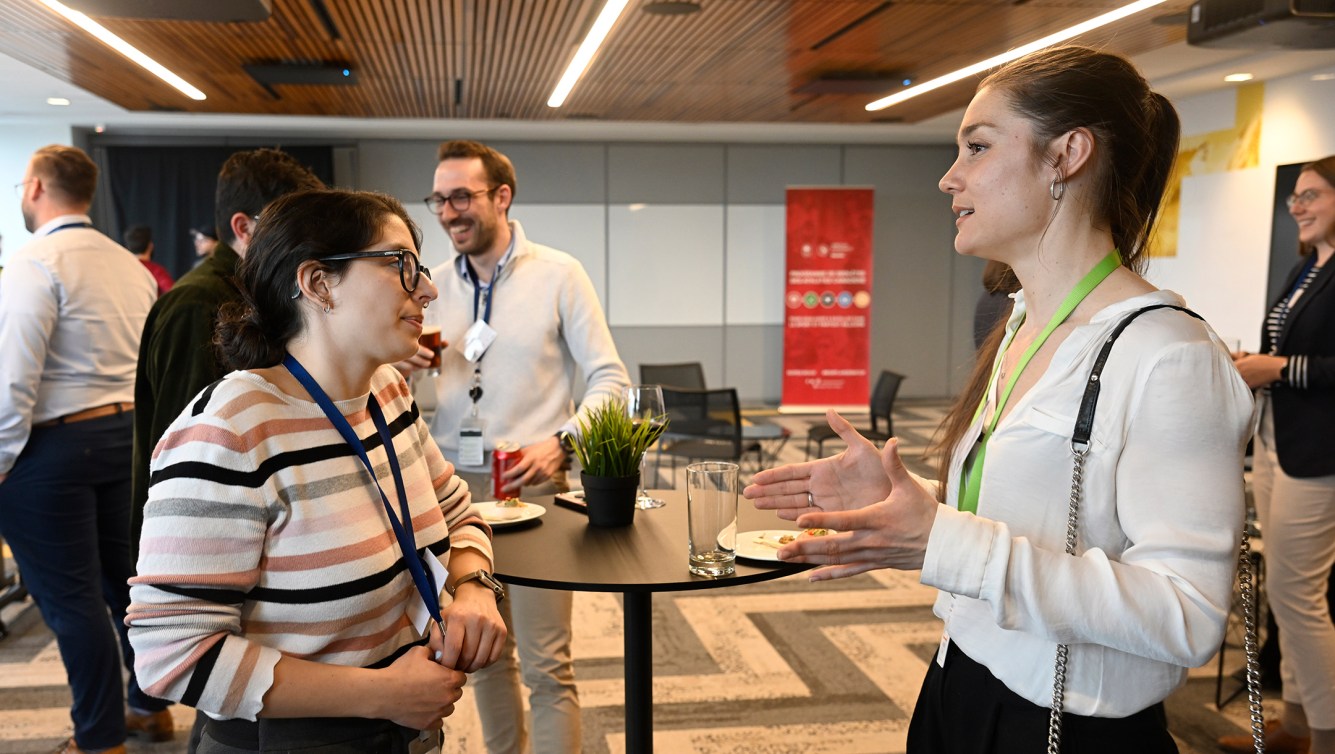 "I remember in the past I was super stressed and had nothing to prove and [the event facilitators] just helped me so much about trusting myself and trusting that other people are interested to learn more," she added.
More than 60 athletes came together in-person at Deloitte offices across the country (Toronto, Montreal, Calgary, Vancouver) for networking and career development opportunities. Athletes had the opportunity to explore new career paths and expand their professional networks with Deloitte clients, to build confidence for the next stage of their careers.
"The most important thing is to listen; remember what they're saying and be curious," said William Emard, an artistic gymnast and participant at the Montreal office.
"Knowing people is a really great asset. If I can get out of my career as an athlete with a nice network, then getting into the business area will be easier."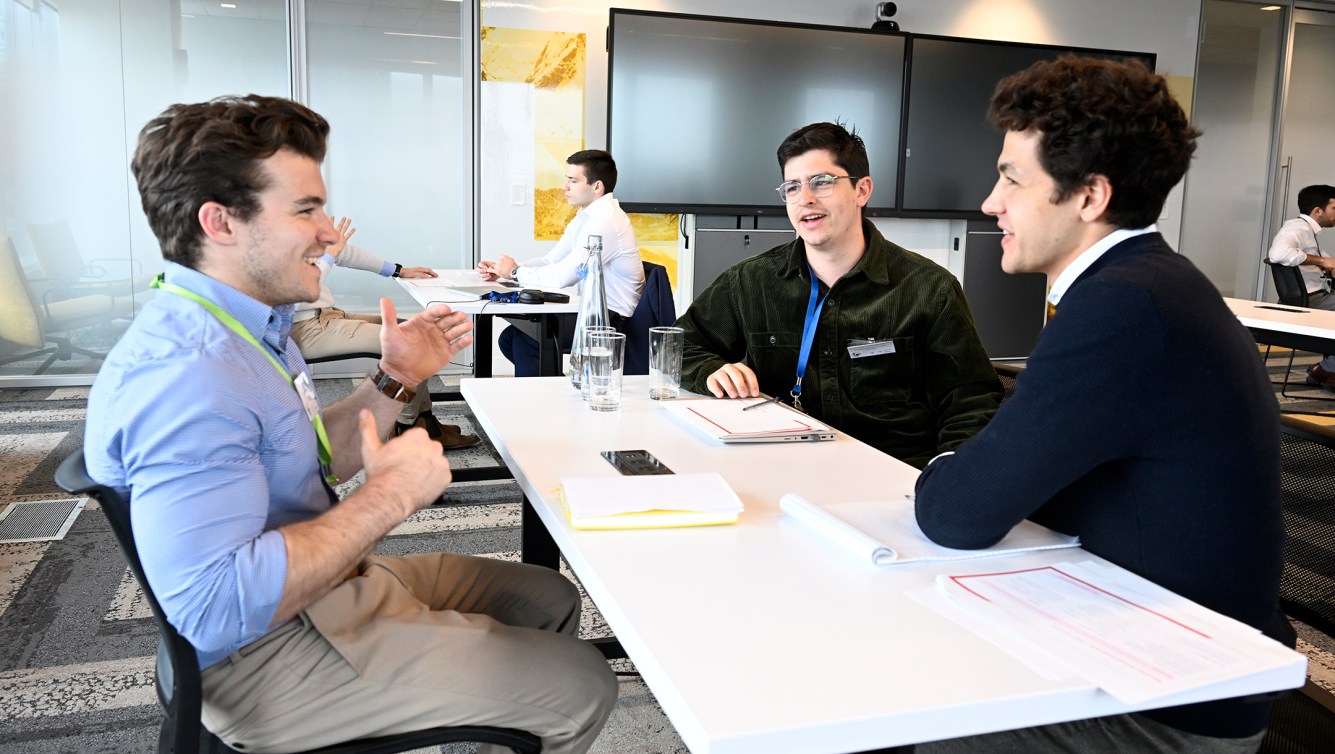 For Emard, showing signs of nerves before an important event is simply part of the process, whether it's competitive, corporate or otherwise.
"I get the same level of nerves before a competition. Be yourself, do what you know… just be present and happy," he said.
Leading into Game Plan Day in Canada, a virtual webinar was hosted by Deloitte on April 26 that provided leading analysis in six key areas: climate change; technology; workplace; sport business; media content; health and wellbeing.
Game Plan Day in Canada is an extension of Game Plan powered by Deloitte, the total wellness program that supports and empowers Canadian high-performance athletes as they pursue excellence during and beyond their sporting careers. Since the launch of Game Plan, Deloitte has played a key role in developing the Game Plan program.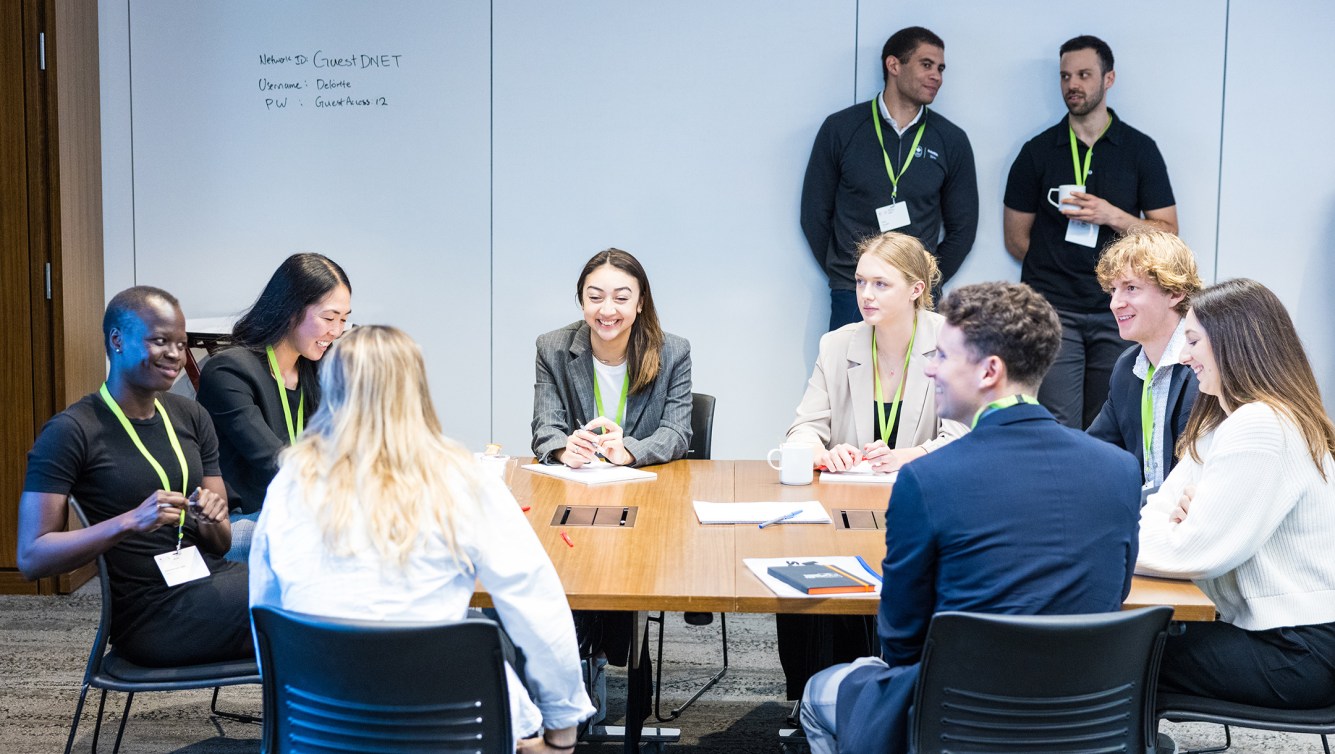 For Olympian and Game Plan Advisor Dominique Bosshart, the program is a necessity for high-performance athletes.
"I retired in 2008. And at that time, there was no program such as Game Plan. So having something like that at that time, I think really would have helped guide some decision making," said Bosshart.
"I just think of myself as a younger person, as a younger athlete, or even just having retired and that daunting feeling of, 'I'm 10 years behind everybody else my age, I have to complete a university degree'. And then even once I have that, I'm still 10 years behind… the great thing about Game Plan is that it really helps bridge that gap a little bit."
In many cases, there are hundreds, even thousands of athletes looking for someone to help point them in the right direction.
"We always say, if you don't know where to start, come to Game Plan," said

Lisa Hoffart, a Game Plan advisor for over nine years based in Saskatchewan.
"If we don't know, we'll point you in the right direction, or we will find out who does know. But because Game Plan is aimed at life outside of sport, there's a good chance we can give you a hand with what you're looking for," she added. Connect with your advisor to learn about regional Game Plan events or visit MyGamePlan.ca to learn more.