Santiago 2023
Santiago 2023 medals revealed
It's not the first time that the medals for the Pan American Games will feature copper from the country of Chile. In fact, the first time that Chilean copper was included in Pan Am medals was during the Toronto 2015 edition of the games, when the bronze medals featured a percentage of Chilean copper.
For Santiago 2023, the centre of all three medals is composed of Chilean copper, a natural resource that is part of the country's identity. The copper centre appears a green tone for the Pan Am medals, and a blue tone for the Parapan Am medals, thanks to oxidative processes. Each medal clocks in at approximately 280 grams.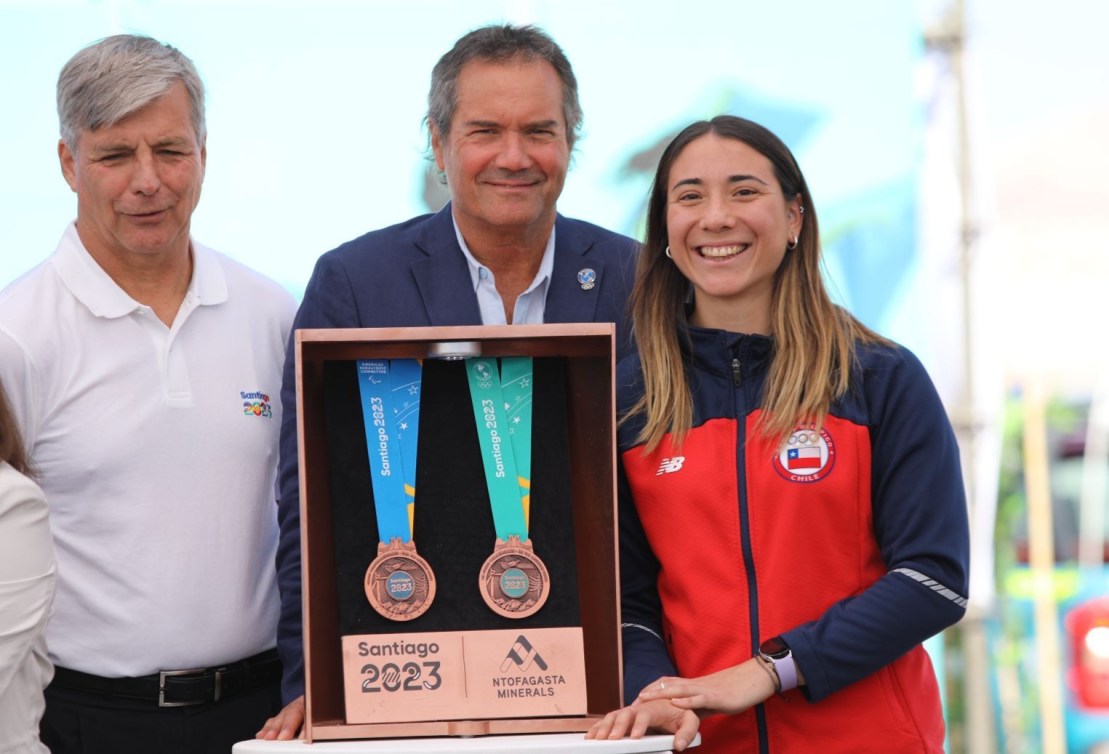 The medal reveal took place in the middle of the desert, 80 kilometres away from the city of Calama in Northern Chile.
"This was truly a very important milestone for us. The medals symbolically reflect the achievement of objectives, achieving very good results, in some cases records, but it is also very important that it reflect our identity," said Jaime Pizarro, president of Santiago 2023 and Chilean Minister of Sport.
During the games, 2,986 medals will be awarded to athletes from 60 disciplines of sport.