Canada Soccer
Win puts Team Canada on the cusp of Olympic berth in women's soccer
It's one down, one to go in Canada's quest to qualify for Paris 2024 and defend their gold medal in women's soccer.
On Friday night, Canada and Jamaica played the first of two games that will decide which nation qualifies for the Summer Games. And on a hot and humid night in Kingston, Jamaica, it was the visitors who secured a massive 2-0 win.
READ: 5 takeaways for Team Canada from the FIFA Women's World Cup
Head coach Bev Priestman made the bold move to test out a new tactical formation for the all-important game. One change saw Ashley Lawrence in a more advanced position, and it paid early dividends.
In the 18th minute, Lawrence made a crafty move down the sideline and floated in a perfectly weighted cross. Nichelle Prince, back in the starting lineup after an injury, converted the cross with a powerful header.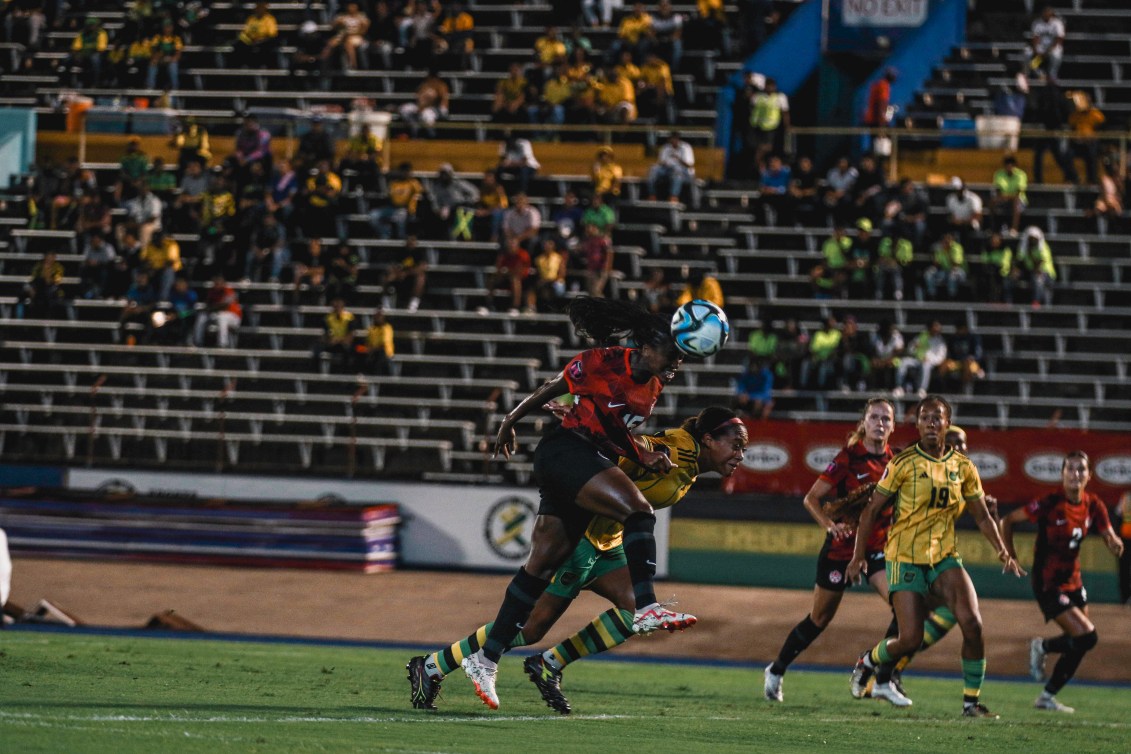 Another change saw a first-ever Team Canada start for 24-year-old Sydney Collins along the left side. She was involved in a few first-half attacks, but there were few clear-cut chances on a choppy, soggy field.
But business picked up within the first minute of the second half. Adriana Leon, making her 100th Canada appearance, just missed with one shot, then hit the crossbar with another moments later.
Leon had another opportunity from close range in the 58th minute, forcing a good save from Jamaica goalkeeper Rebecca Spencer. Jamaica had their best chance in the 66th minute, with Tiffany Cameron lifting a shot just over Kailen Sheridan's goal.
But in second-half stoppage time, Leon finally got her breakthrough. After Jamaica had applied plenty of attacking pressure at the other end, Leon was sent through on a counterattack and chipped it past Spencer.
That goal could prove to be very important in a two-game total-goals series. Canada and Jamaica play again on Tuesday night at Toronto's BMO Field. With a win or draw in that game, or even a 1-0 loss, Canada will qualify for Paris 2024.