AP Photo/Darko Bandic
A story of kindness: Alexandria Loutitt
From the age of 6 watching the Vancouver 2010 Olympic Winter Games, Alexandria Loutitt knew she wanted to be an Olympic ski jumper. The extreme jumps and watching the athletes fly through the air sparked her interest immediately. At the age of nine, she was able to try out the sport.
"I fell in love with it immediately and I knew, this is what I am going to do".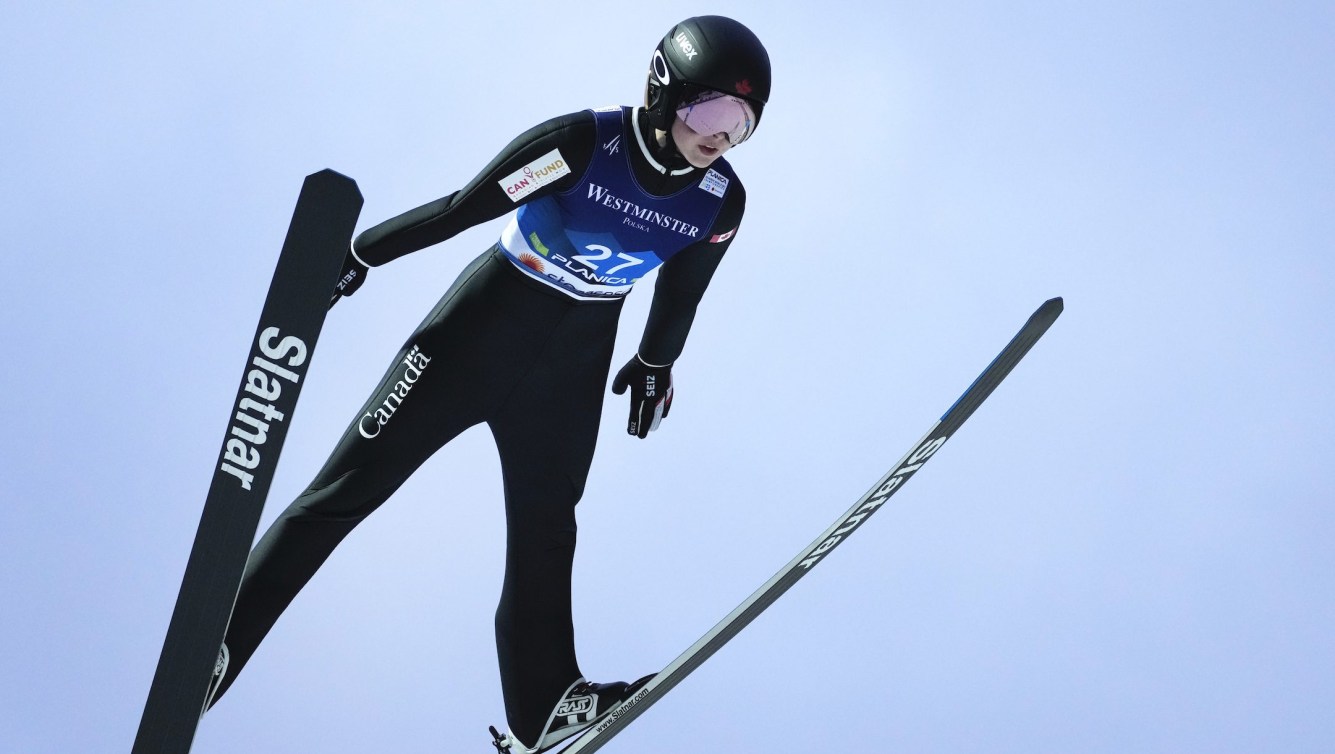 It was around that time that Loutitt cut out the Olympic rings to put up on her bedroom door. This served as an important reminder of what she was setting out to do. Loutitt is an adventurous person who calls herself an "adrenaline junkie". She enjoys travelling, meeting new people, trying new things and taking part in ski jumping which is an exciting and thrilling sport.
When Loutitt was just 14 years old she was faced with the most difficult decision she had to face. The ski jumping hills in Calgary, where she lived, got closed down. These were the only hills in Canada where she would be able to practice ski jumping to make it to the Olympics. At that point, she had to make a choice. Should she risk it all and move to a completely new country in Europe alone to pursue her dream, or stay at home in Canada and live a normal life?
"It was a hard moment for me because at that point I was really far away from being at that Olympic or World Cup level. I was too young to really see my potential and it was absolutely a risk".
She didn't know if things would work out for her yet, but she followed her dream. Loutitt travelled far from her family in Calgary, to Germany which was about 7500 kilometres away. She stayed with different families there and worked hard to become better at her favourite sport. After two years, she moved up to the national development team which was a big step towards her dream of being on the national team.
Loutitt faced each transition and challenge with determination. Her hard work paid off when she competed in the Beijing 2022 Olympic Winter Games, winning a bronze medal for Canada. This was a very special event because it was the first time mixed team ski jumping was included at the Olympics. Loutitt, with her team, won Canada's first ever Olympic medal in ski jumping.
Loutitt continues to break down barriers and set world records. In fact, she became Canada's first ever world champion in ski jumping. She also made history as the first Canadian woman to win a junior world title and the first Canadian woman to win a World Cup ski jumping event.
Now, Loutitt is committed to giving back to others and supporting the next generation of athletes. She is an Indigenous athlete from Gwich'in First Nation. She comes from a line of Indigenous Olympians; in fact her distant cousins are cross-country skiers Sharon Firth and Shirley Firth-Larsson. Sharon and Alex connected after the Olympic Games and she has become a mentor to her.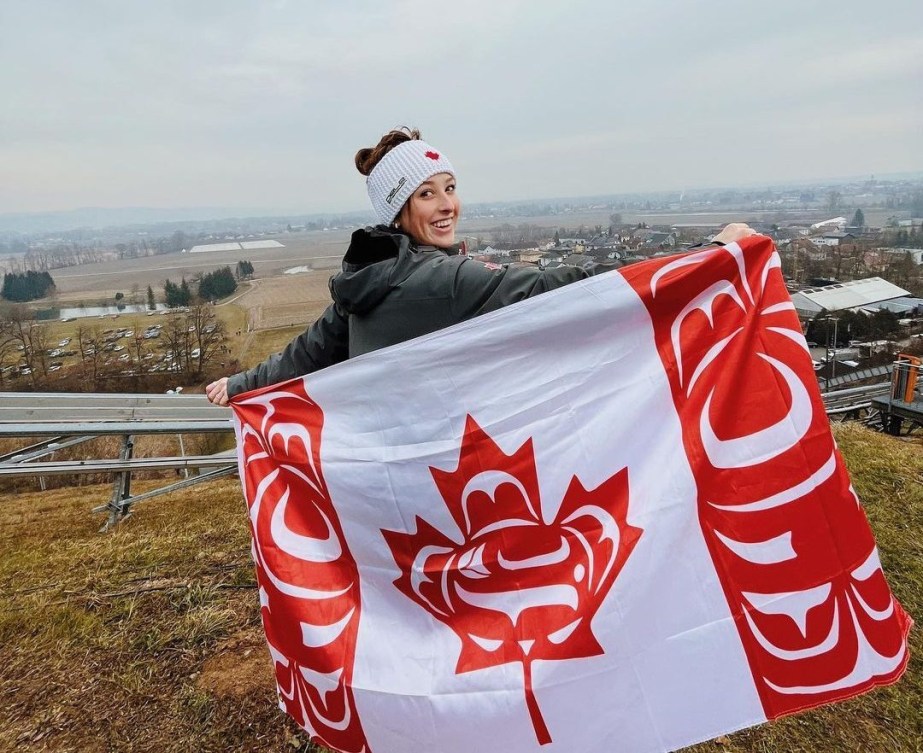 Loutitt's culture is a source of strength, grit and determination that help her focus on her goals. She feels that her family's work ethic and values shaped by overcoming discrimination they faced, gives her an extra boost of grit and ability to work hard. Loutitt is setting a positive example for others to follow in her path. She credits a lot of her success to her family that came before her. Her grandfather, a residential school survivor, went on to achieve success.
"I think if people are able to learn from bad situations and they are able to develop the skills to succeed in these awful environments, that you can create success and you can deal with hardship a lot better".
Whenever Loutitt finishes on the podium after an event, she will always be wearing her beloved and lucky rabbit fur moccasins. She is so proud to showcase her Indigenous culture on the world stage, and she also has the special opportunity to educate others on Indigenous culture in Canada. One of the things Loutitt has encountered is that some people use hurtful words without realizing their impact. She knows they might not mean to be unkind, they just lack understanding. Instead of getting upset, she sees these moments as a chance to teach and share her knowledge.
"I can't expect them to know everything so I'm going to take this opportunity to share my culture and a part of my history, my family's history and Canadian history with the world."
Educating others about her Gwich'in roots is essential to Loutitt and she does it with kindness and patience. She believes getting defensive doesn't help people listen and learn, so instead she is compassionate and understanding. Of course it's not always easy, but she knows the impact of her effort is worth it. Loutitt has some important advice to share when it comes to setting a goal or reaching for a dream of any kind.
"If someone tells you your goals are unrealistic, it's because they don't think they would be able to do that in your situation, it doesn't mean that you can't do it. The more you listen to the people saying 'you can't' you'll start to believe it, even if it's not true."
When Loutitt was a young girl, she too faced skepticism from those around her who thought making it to the Olympics in ski jumping was an unrealistic goal, yet she made her wildest dreams a reality. She encourages everyone to surround themselves with other people who share in their dream who will lift you up.
RELATED: Indigenous snowboarder Liam Gill makes life-changing impact on northern youth and himself through inspirational passion project
Alexandria Loutitt's story was originally featured as part of the Canadian Olympic School Program's Indigenous Legacies through Sport Series, alongside the story of snowboarder Liam Gill. The resources at the link above are available in two different reading levels and are accompanied by discussion questions and learning activities.