Vancouver 2010 Celebration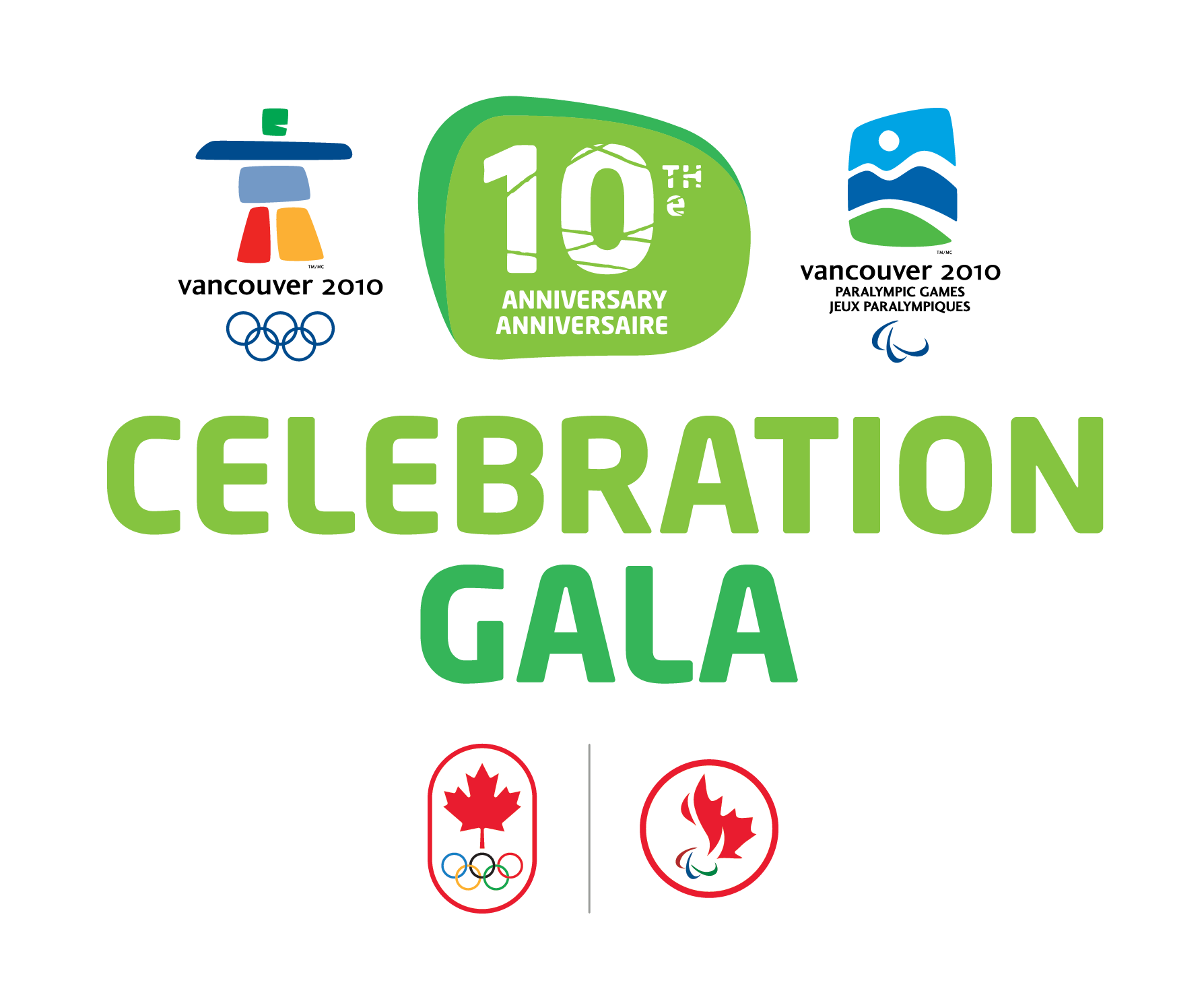 Ten years ago, the Vancouver 2010 Olympic & Paralympic Winter Games united the nation, forever changing the sport landscape in Canada. The Games were a once-in-a-lifetime experience for athletes, officials, and Canadian communities from coast to coast.
Canadians welcomed the world with glowing hearts and filled venues and streets with red and white to celebrate the Olympic and Paralympic spirit.
The legacy of Vancouver 2010 is evident by both the impact of the Games and in the increased funding and support that sport has seen over the past decade. Team Canada has seen record-breaking performances over the past decade, thanks in large part to the momentum generated by Vancouver 2010.
—
GALA CELEBRATION
Vancouver Convention Centre
Saturday February 22, 2020
On February 22, 2020 we will celebrate the 10-Year Anniversary of the Games and their lasting legacy. The Vancouver 2010 Celebration Gala will raise an anticipated $1,000,000 for the next generation of Team Canada athletes as they continue on their path to the podium.
Join us for a Celebration Gala in which we'll honour the past and look to the future of sport in Canada.
Cocktail Reception: 5:30 PM
Dinner: 7:15 PM
Post-Event Reception: 10:30 PM – 12:00 AM
Dress Code: Black Tie Optional
ATHLETE TABLE $15,000
TABLE OF TEN $10,000
For more information and to view more opportunities, click here.
Purchase your table or make a donation today!
Our Silent Auction presented by Bell is live now! Bid on an item today.
For additional sponsorship opportunities or general inquiries please contact: vancouver2010@olympic.ca
THANK YOU TO OUR CELEBRATION PARTNERS
BCLC
BOMBARDIER
CADILLAC FAIRVIEW
CANADIAN TIRE
DELOITTE
FASKEN
PFIZER
SAS
TECK
TOYOTA
THANK YOU TO OUR TABLE PURCHASERS
463613 B.C. Ltd
Air Canada
Benefits by Design
The Boronkay Team of Raymond James Ltd.
Cactus Club
Canada Life
Centerplate
Chubb Insurance Vancouver
City of Vancouver
Concert Properties Ltd.
Canadian Sport Institute Pacific
Etherington Generations
The Friends of Victoria Basketball Society
Anthony and Britt Giuffre
Golf Canada Foundation
Nancy Greene
Hockey Canada
Bruce Linton
lululemon
Mawer Investment Management Inc
Max Meier
Jeff Mooney
Mawer Investment Management Ltd
PricewaterhouseCoopers LLP
The Richmond Oval Corporation
Riggit Services Inc & Freeman AV
Rocky Mountaineer
Skate Canada
Triathlon Canada
Richard and Jennifer Turner
University of British Columbia
Vancouver Canucks
Vancouver Convention Centre
Varshney Capital
Whistler Tenant Corp