Squaw Valley 1960
Team Canada Medal Count
2
1
1
Games Summary
VIII Olympic Winter Games
When Squaw Valley (to be known as Palisades Tahoe as of September 2021*) won the right to host the 1960 Olympic Winter Games, the future ski resort was little more than a hotel, but promoter Alexander Cushing had big dreams to develop. There were concerns from Europeans that the alpine skiing courses were not up to a top international standard and that the cross-country course was at too high an altitude. But the biggest controversy involved the bobsleigh competition, or lack thereof. After a poll indicated only nine nations would participate in bobsleigh, the organizing committee decided not to build a sliding track, keeping the sport off the program for the only time in Olympic history. In its absence, biathlon made its Olympic debut as did women's speed skating events.
The Opening and Closing Ceremonies were produced by none other than Walt Disney. American television was present to broadcast the Games for the first time and was involved in the invention of a technology which revolutionized sports broadcasting: the slow-motion replay.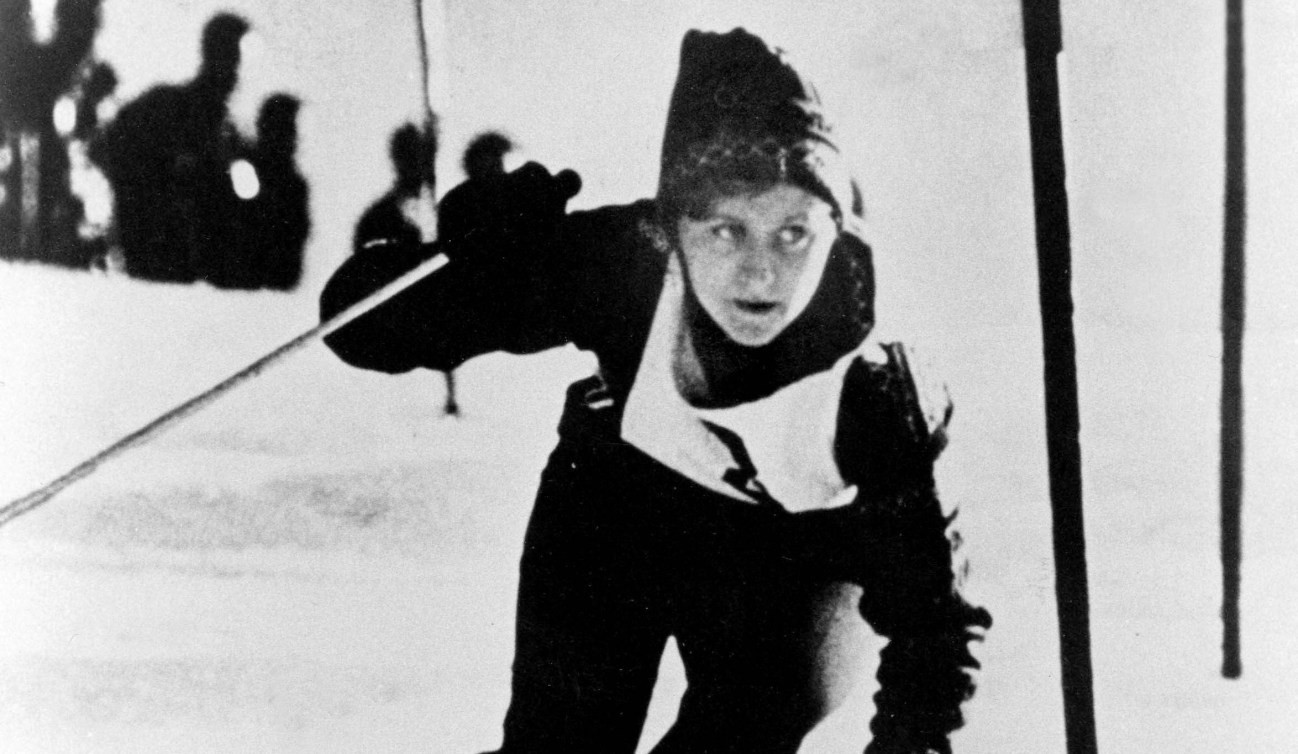 Canada enjoyed its most successful Olympic Winter Games since 1932, winning four medals, including two gold. At age 21, Anne Heggtveit became the first Canadian skier to win Olympic gold, taking the victory in the slalom by 3.3 seconds. In figure skating, Barbara Wagner and Robert Paul won gold in the pairs event, which would stand as Canada's last Olympic figure skating gold medal for 42 years. They went to the Games as three-time world champions and received first place marks across the board. A few days later they won their fourth straight world title. Donald Jackson added a bronze medal in the men's figure skating event.
These were the last Games at which Canada was represented in ice hockey by a club team, once again the Kitchener-Waterloo Dutchmen. In a post-Games report, Canadian Amateur Hockey Association president Gordon Juckes noted that team efficiency and team spirit could only be truly achieved if a national team operated together most of the season in the lead-up to the Games. At the Games, the Canadians lost just one game, but it was to the United States who posted a perfect record to take a surprise gold medal while Canada settled for silver.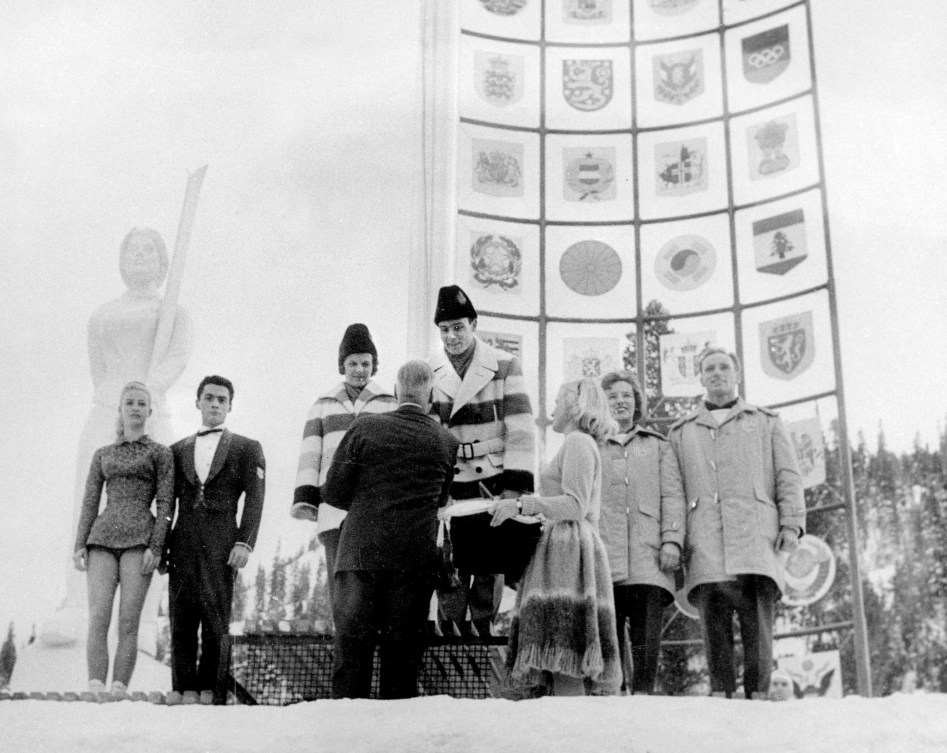 *In September 2021, after a year of outreach and research, the resort announced it would be renamed Palisades Tahoe to remove a derogatory and racist term against Native American women from its name. The decision was commended by the Washoe Tribe of Nevada and California who call the region of Olympic Valley home. 
Canadian Medallists
| Event | Athlete | Finish | Sport |
| --- | --- | --- | --- |
| Pairs - Mixed | Barbara Wagner, Robert Paul | Gold | Figure Skating |
| Slalom - Women | Anne Heggtveit | Gold | Skiing - Alpine |
| Men | Robert Attersley, Maurice Benoit, James Connelly, Jack Douglas, Fred Etcher, Robert Forhan, Donald Head, Harold Hurley, Ken Laufman, Floyd Martin, Robert McKnight, Clifford Pennington, Donald Rope, Robert Rousseau, George Samolenko, Harry Sinden, Darryl Sly | SIlver | Ice Hockey |
| Singles - Men | Donald Jackson | Bronze | Figure Skating |
Overall Medal Count
| Rank | Country | Gold | Silver | Bronze | Total |
| --- | --- | --- | --- | --- | --- |
| 1 | Soviet Union | 7 | 5 | 9 | 21 |
| 2 | United States | 3 | 4 | 3 | 10 |
| 3 | Unified Team of Germany | 4 | 3 | 1 | 8 |
| 4 | Finland | 2 | 3 | 3 | 8 |
| 5 | Sweden | 3 | 2 | 2 | 7 |
| 6 | Norway | 3 | 3 | - | 6 |
| 7 | Austria | 1 | 2 | 3 | 6 |
| 8 | Canada | 2 | 1 | 1 | 4 |
| 9 | France | 1 | - | 2 | 3 |
| 10 | Switzerland | 2 | - | - | 2 |
| T11 | Netherlands | - | 1 | 1 | 2 |
| T11 | Poland | - | 1 | 1 | 2 |
| 13 | Czechoslovakia | - | 1 | - | 1 |
| 14 | Italy | - | - | 1 | 1 |