COC/Handout Dave Holland
Golf
Team Canada Medal Count
1
0
0
Sport Overview
Golf at Paris 2024
Venue: Golf National
Competition Dates: August 1-4, 7-10 (Days 6-9, 12-15)
Events: 2 (1 men, 1 women)
Trivia: Test your knowledge!
With golf being the ultimate game of distances and angles, it is one of the world's most popular sports, played on more than 30,000 courses by more than 60 million people. Athletes use a selection of clubs to move their ball from the tee into the hole in the least number of shots possible.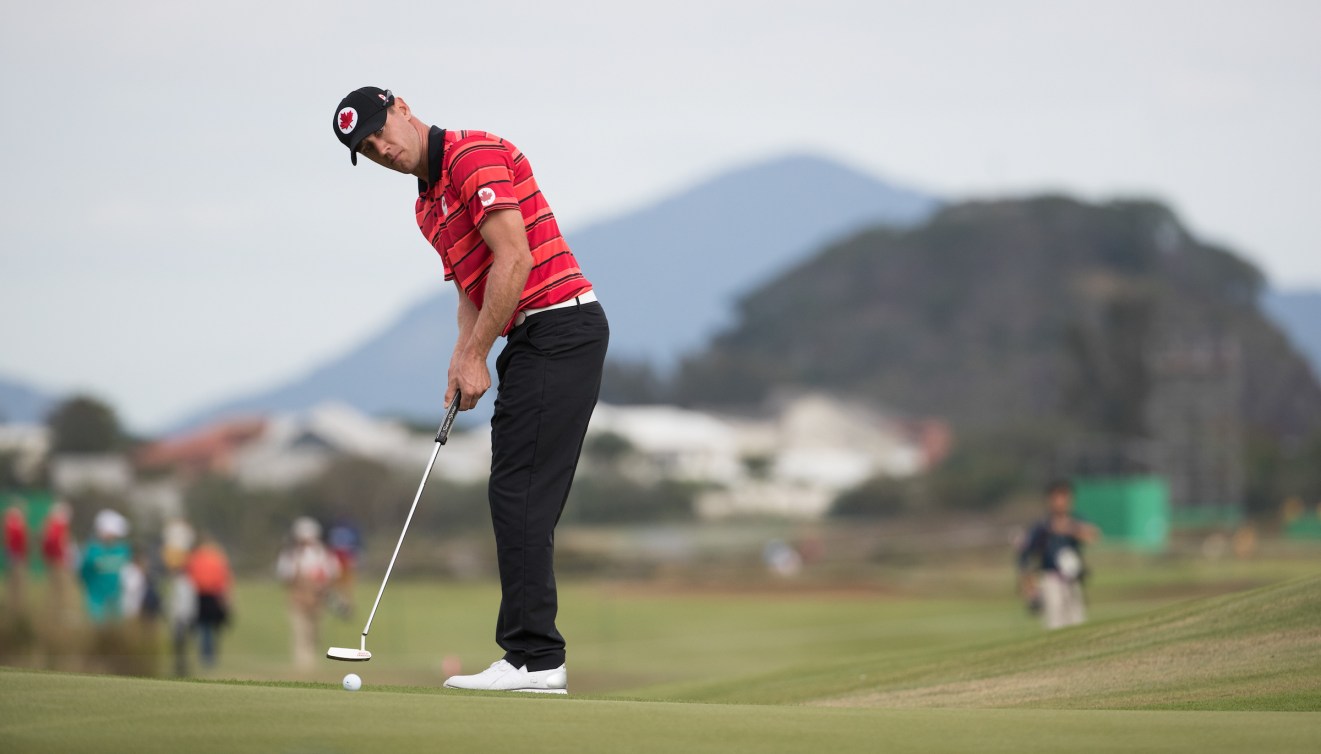 Olympic golf is contested in stroke play format in which the total number of shots that a player takes to reach the end of the course is counted. The men's and women's individual events will each feature 60-player fields competing over 72 holes (four rounds of the same course with varied hole placement in each round). The player who took the fewest number of strokes at the end of four rounds is the winner.
Players' scores are generally given in relation to par, which is the number of strokes that it should take to complete each hole and, consequently, the course. The lower a score is under par, the better. Getting the ball in the hole with one stroke less than par is called a birdie. Doing so with two less strokes is called an eagle. If It takes one more stroke than par, that is called a bogey.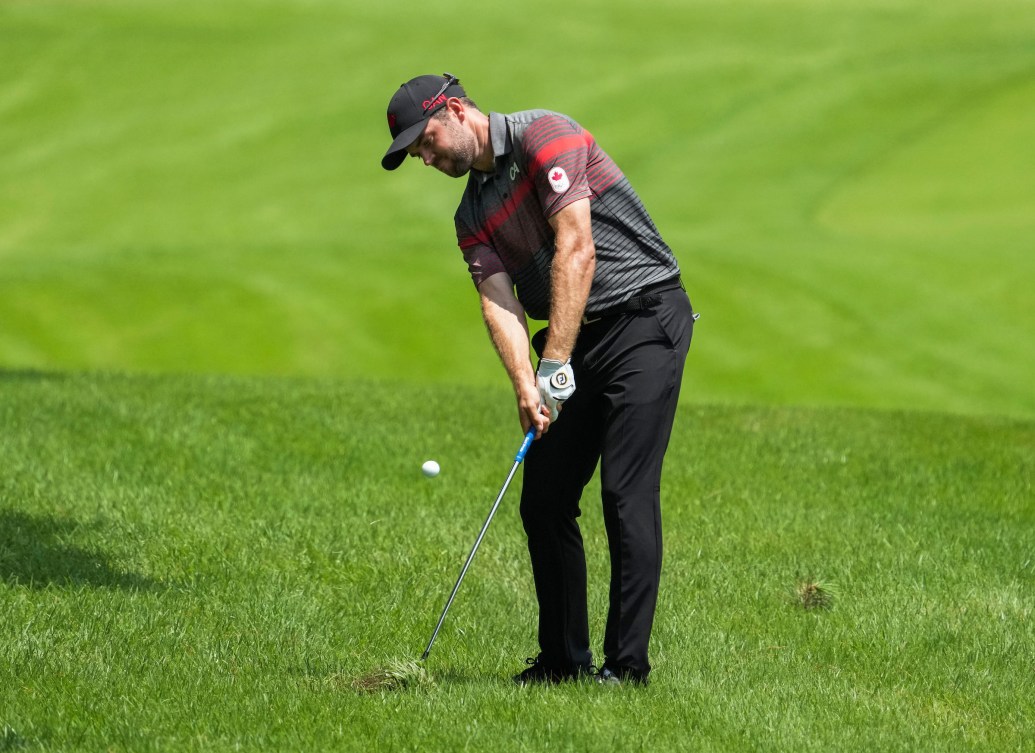 There is only one gold, one silver and one bronze medal awarded per event, so if there is a tie for one or more of the podium places, a playoff hole or multiple play-off holes will determine the medallists.
Canada's Olympic Golf History (Pre-Paris 2024)
Canadian Golf Hall of Famer George Lyon is the only Canadian to win an Olympic golf medal, winning gold at St. Louis 1904. At that time, the competition was held in match play format. Lyon was the victor after six straight days of playing 36 holes, defying the odds at the age of 46. After the final match, his opponent, American Chandler Egan, went to bed exhausted. Lyon went to the awards dinner and showed his stamina by walking the length of the dining room on his hands.
Lyon was scheduled to defend his Olympic title at London 1908 but the tournament was cancelled after an internal dispute among British golfers led them to boycott, leaving Lyon as the only entrant.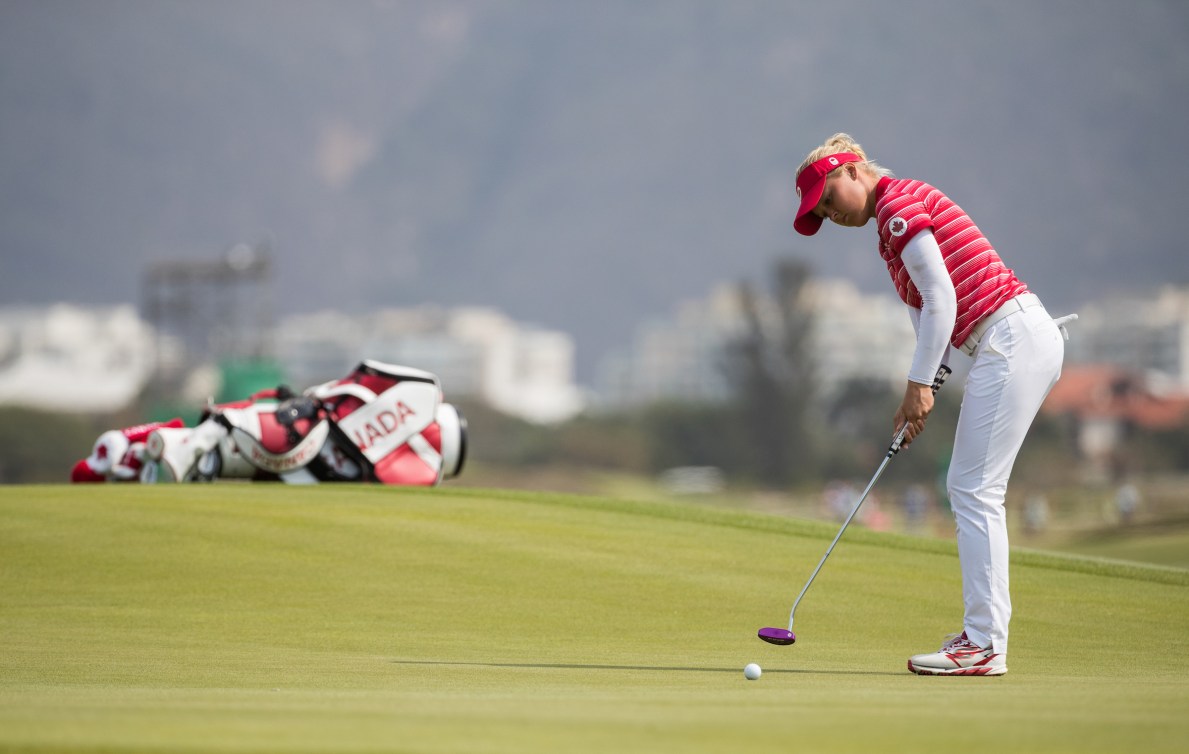 Golf finally returned to the Olympic program at Rio 2016. Brooke Henderson posted the top Canadian result, finishing tied for seventh in the women's event. Corey Conners earned Canada's best result in men's golf since the sport's return to the Olympic program when he finished 13th at Tokyo 2020.
Canadian Medallists
| Event | Athlete | Finish | Games |
| --- | --- | --- | --- |
| Individual Match Play - Men | George Lyon | Gold | 1904 St. Louis |
Teams