Surfing
Sport Overview
Surfing at Tokyo 2020
Venue: Tsurigasaki Surfing Beach
Competition Dates: The best four days of waves during the Olympic period: July 25-August 1, 2021 (Days 2-9)
Events: 2 (1 men, 1 women)
Trivia: Test your knowledge!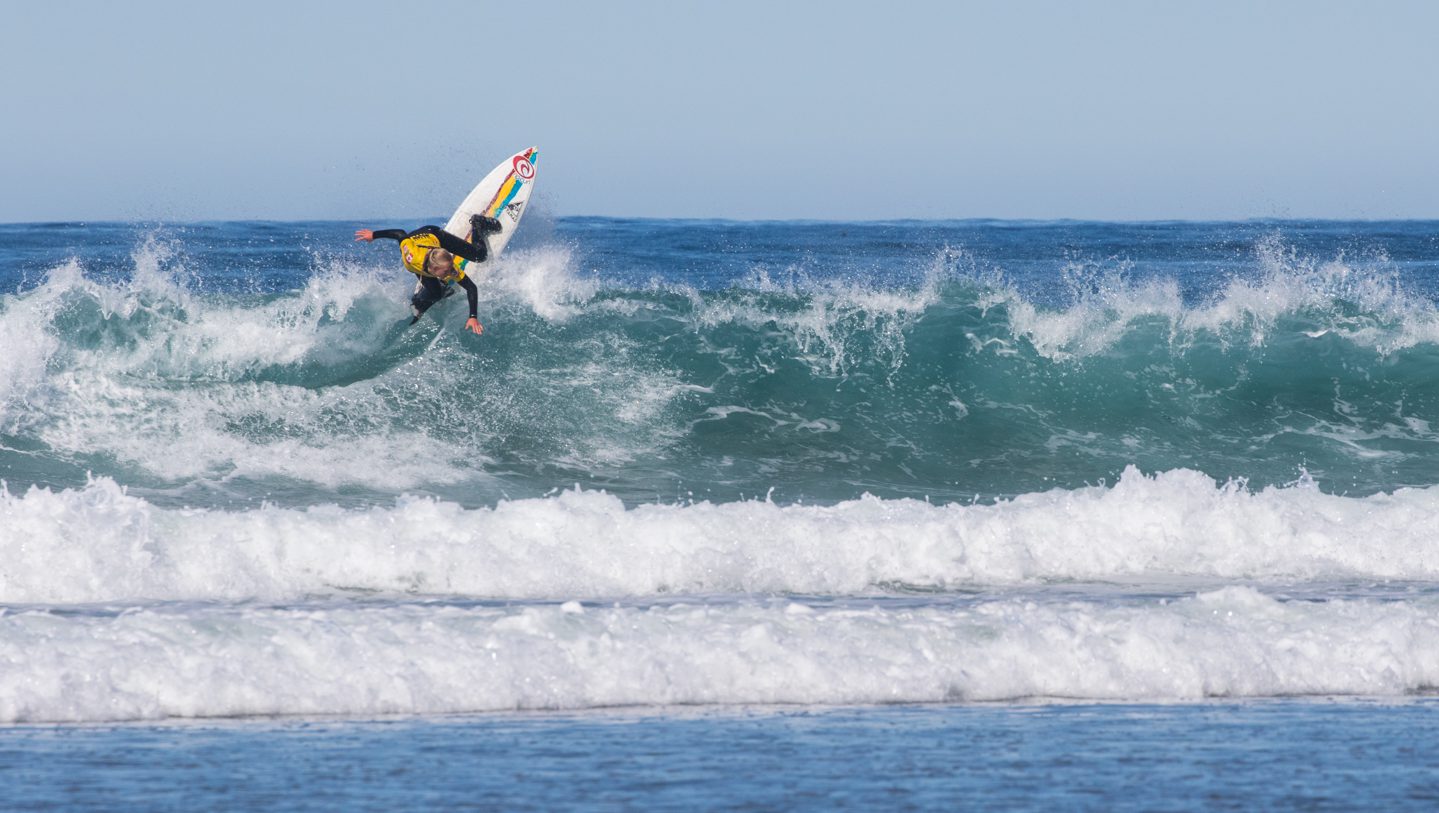 Surfing made its Olympic debut at Tokyo 2020. There are various disciplines of surfing, based on the size and type of board used. In its first Olympic appearance, surfing will feature shortboard competitions for men and women. Shortboards are the highest performance surfboards and can be easily identified by their comparatively smaller size, three fins, and overall pointy shape. These design features, as well as their very light weight, allows the skilled surfer a much greater diversity of manoeuvres than longboards, which are at least nine feet long with a rounded nose.
Each of the men's and women's events at Tokyo 2020 included 20 athletes. The current ISA format is four-person heats, with the top-two scoring surfers advancing to the next round. Heats normally last 20-25 minutes, depending on the conditions of the waves. Within that heat time, a surfer's two highest scores count towards their heat total.
A panel of judges scores the athletes on each wave they ride, in one-tenth increments from 0.1 to 10. An excellent ride would be scored in the 8.0 to 10-point range, a good ride from 6.0 to 7.9, an average ride from 4.0 to 5.9, a fair ride from 2.0 to 3.9 and a poor ride from 0.1 to 1.9.
Judges are looking for the athletes to perform radical controlled manoeuvres with speed, power, and flow. A surfer incorporating a variety of innovative and progressive manoeuvres, combined with a high degree of risk, will receive a greater score than one performing a large number of low risk, repetitive manoeuvres.
Only one surfer can ride a wave at a time. At the beginning of a heat, the athlete closest to the peak of the wave as it forms at the top has the right of way to surf that wave. Once a priority rotation has been established, interfering with a competitor's scoring potential on a wave (such as by excessive hassling, leash pulling, blocking the direct path, forcing a competitor to change their line, surfing the same wave, dropping into the wave) will lead to an interference penalty and loss of their second highest scoring wave. However, surfers without priority can utilize many tactics including trying to trick or 'sell a wave' to their competitors with priority by feigning disinterest in a wave before suddenly riding it or by starting to paddle towards a wave but not actually proceed to ride it.
History of Surfing
Surfing is believed to have originated with the ancient Polynesians. In the late 1770s, during the third expedition of Captain James Cook to the Pacific, one of his lieutenants wrote the first known account of surfing while visiting the Hawaiian Islands. By that time, surfing had become an integral part of Hawaiian culture. Its popularity as a sport began to rise in the early 20th century thanks to Duke Kahanamoku, a Hawaiian who won three Olympic gold medals in swimming. While competing at Stockholm 1912, he expressed a wish to the IOC to see surfing included at the Olympic Games. Though it was not yet to be, he helped spread surfing around the world both through his own travels and Hollywood movies.
In 1964, the International Surfing Association was founded and the first world champions were crowned.  Three decades later, the ISA made surfing's inclusion at the Olympic Games a strategic priority. That involved developing the sport globally to include many non-traditional surfing countries. There are now more than 100 national federations recognized by the ISA.
Before its Olympic debut at Tokyo 2020, surfing was contested at the 2019 Pan American Games and the 2019 ANOC World Beach Games in San Diego.