Tokyo 2020 Venue Guide: Tokyo Bay Zone Venues
The area of modern urban development comprised of numerous artificial islands will include 16 venues, as well as the International Broadcast Centre and Main Press Centre, which will be located at Tokyo Big Sight:
---
Ariake Arena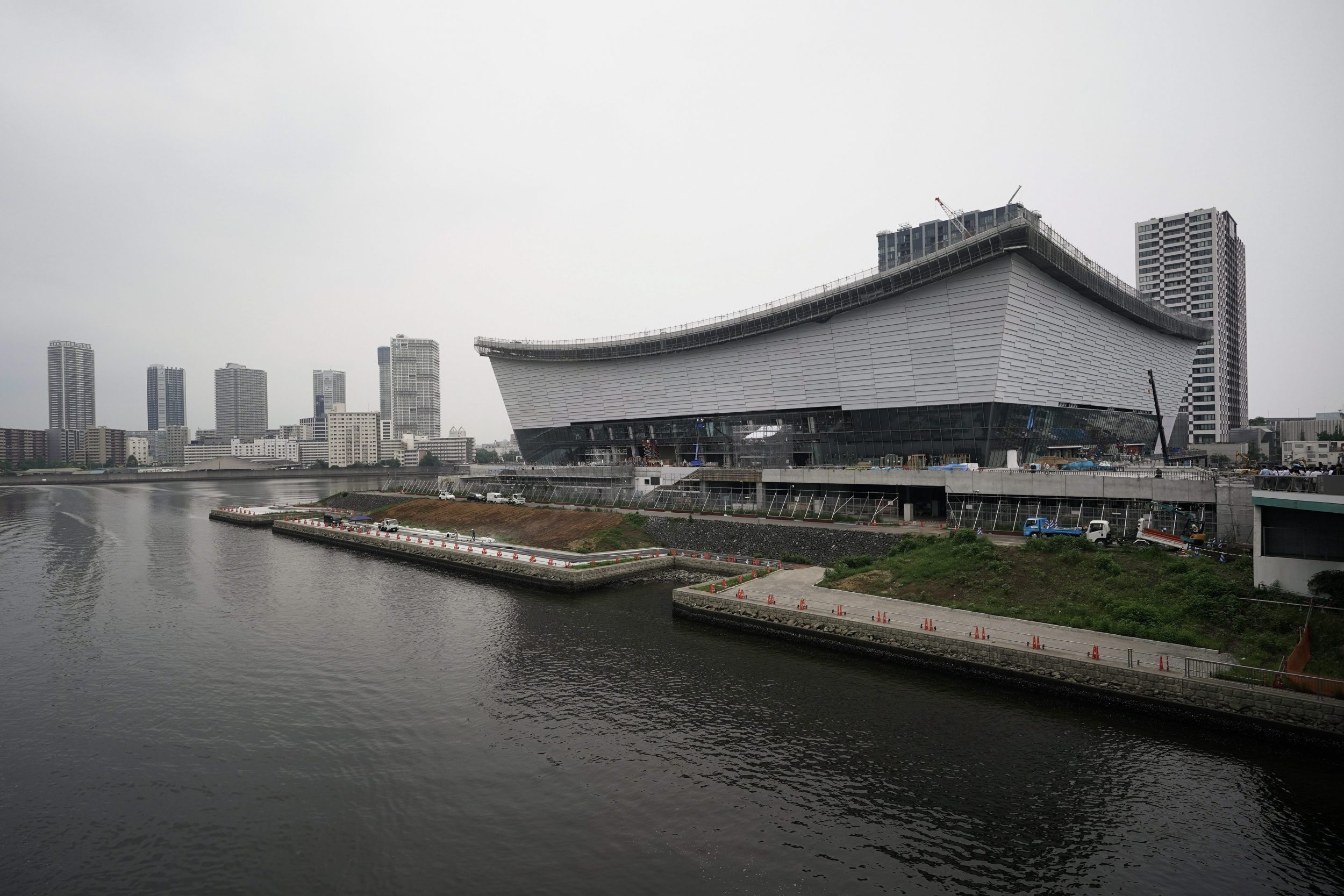 Ariake Arena is the home for volleyball. After the Games, it will be used as a large gymnasium that can host various indoor competitions and events, including national volleyball league matches. The venue, owned by Tokyo Metropolitan Government (TMG), is part of the waterfront sports area identified in "Tokyo Vision 2020" to include the Ariake Tennis Park, Tatsumi International Swimming Centre, and the Olympic Aquatics Centre. These venues will be enhanced in tandem with the development of the waterfront area.
---
Ariake Gymnastics Centre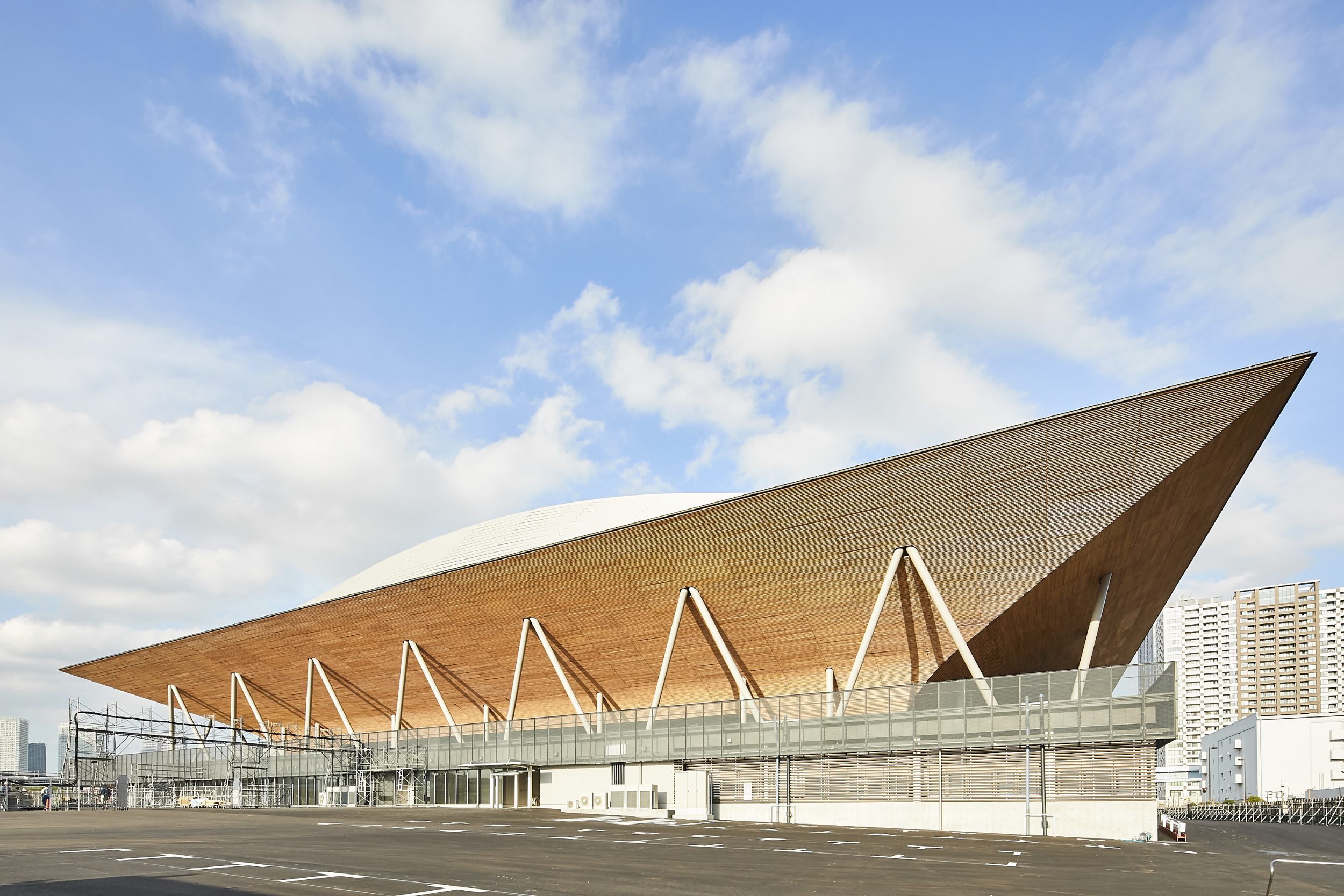 Ariake Gymnastic Centre is a temporary facility planned as the site for artistic gymnastics, rhythmic gymnastics and trampoline. The site, in the proximity of both the Olympic Village and the IBC/MPC, will have capacity for 12,000 people. Full training facilities are planned at this round-shaped waterfront stadium. The venue is close to Ariake Arena (volleyball), the Olympic BMX Course and Ariake Tennis Park.
---
Ariake Urban Sports Park
Ariake Urban Sports Park will be the venue for BMX freestyle and racing events as well as skateboarding. Easily accessible, the reclaimed site provides a dramatic forest setting with the city across the bay as a backdrop.
---
Ariake Tennis Park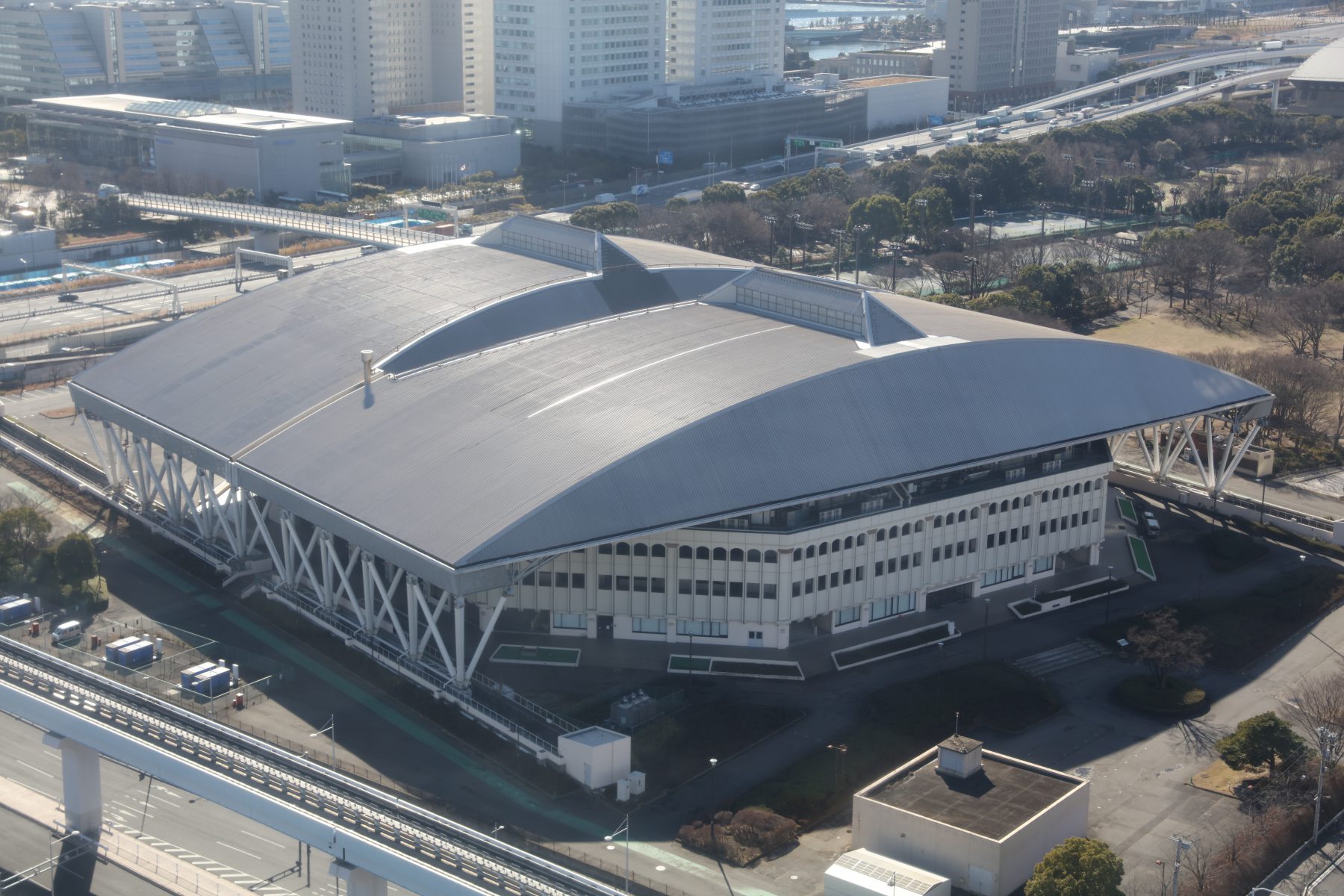 The leafy Ariake Tennis Park is Japan's tennis centre. The existing Ariake Coliseum, a multipurpose 10,000 seat stadium with an all-weather court and a sliding retractable roof, regularly hosts international and major domestic events. Its legacy role will be as a venue for various sporting events, including tennis.
---
Odaiba Marine Park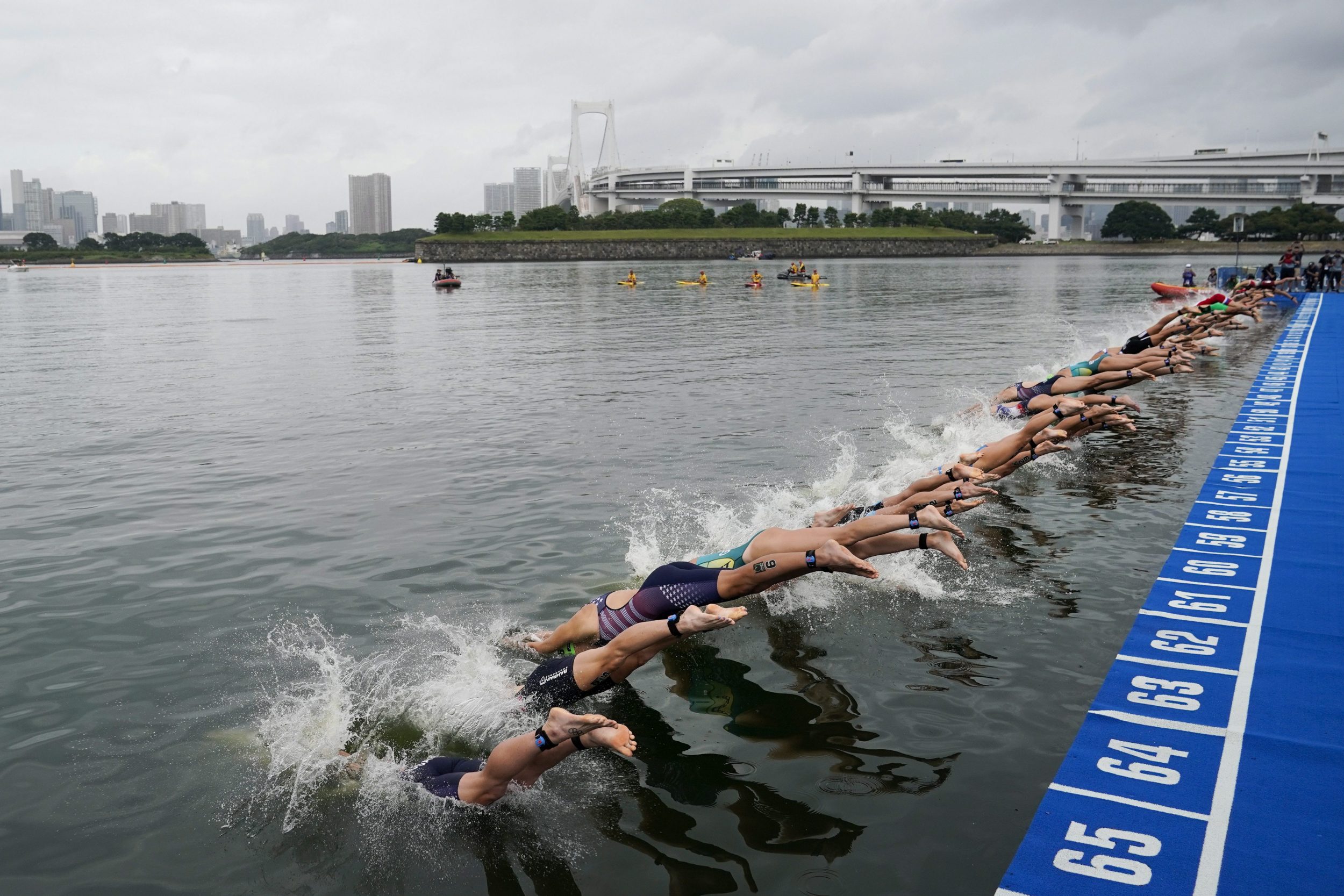 Odaiba Marine Park will be the venue for both triathlon and open water swimming. As one of Japan's most popular tourist sites, it combines a dramatic cityscape, historic landmarks and a natural waterfront setting famed as a place from which to watch the sunset. The inlet-shaped park is ideal for the design of the triathlon course, which will be viewable from grandstands.
---
Shiokaze Park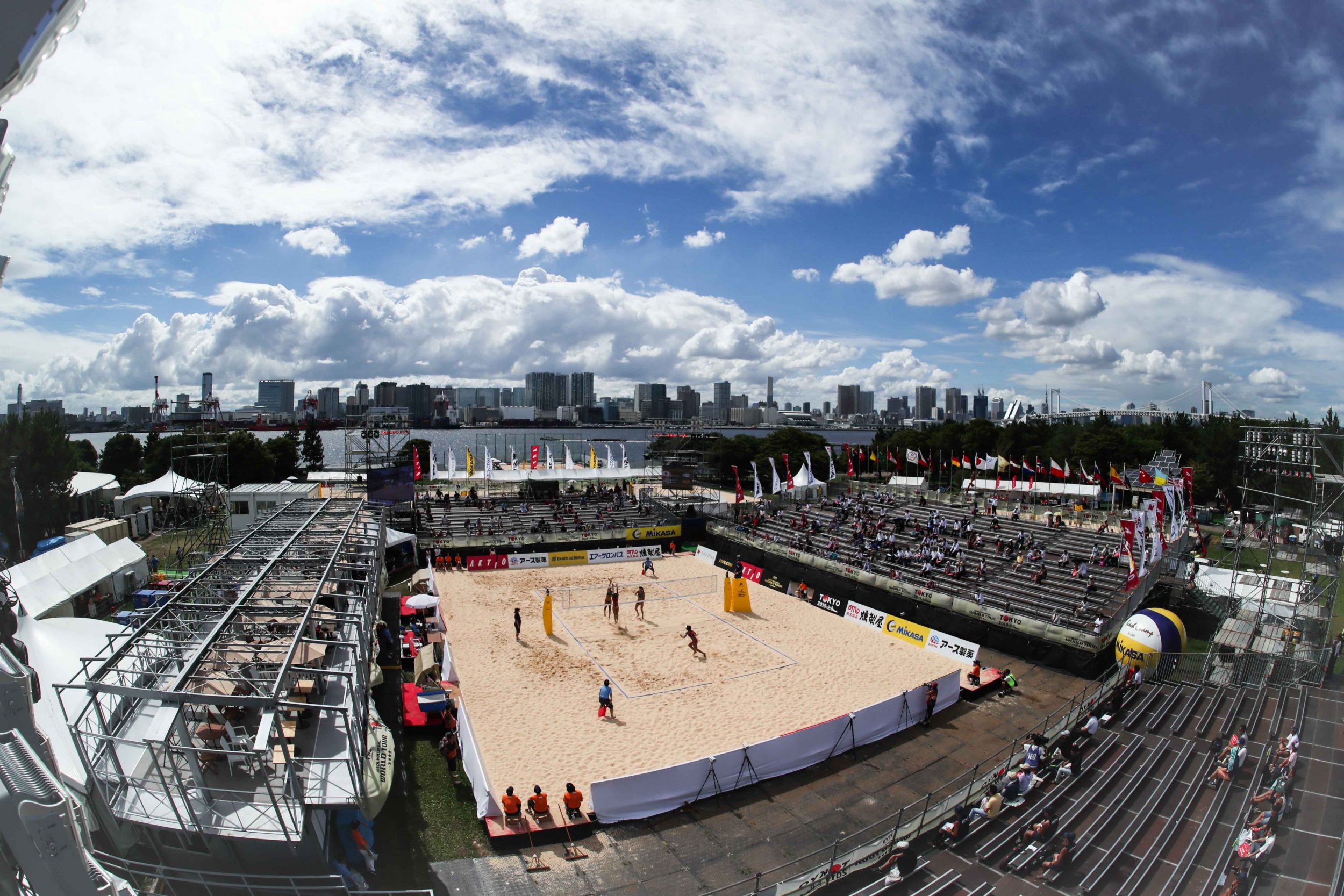 Shiokaze Park, the largest park in the Tokyo Bay Zone, will be the beach volleyball venue. It is adjacent to the Odaiba Marine Park and has as a backdrop the iconic Rainbow Bridge as well as views of Tokyo Bay.
---
Aomi Urban Sports Park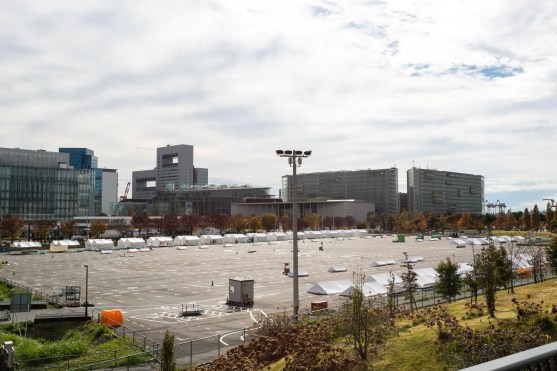 This temporary venue will host two of the new Olympic sports: 3×3 basketball and sport climbing. Its proximity to the Ariake Urban Sports Park will help create a youth-focused urban atmosphere in the area.
---
Oi Hockey Stadium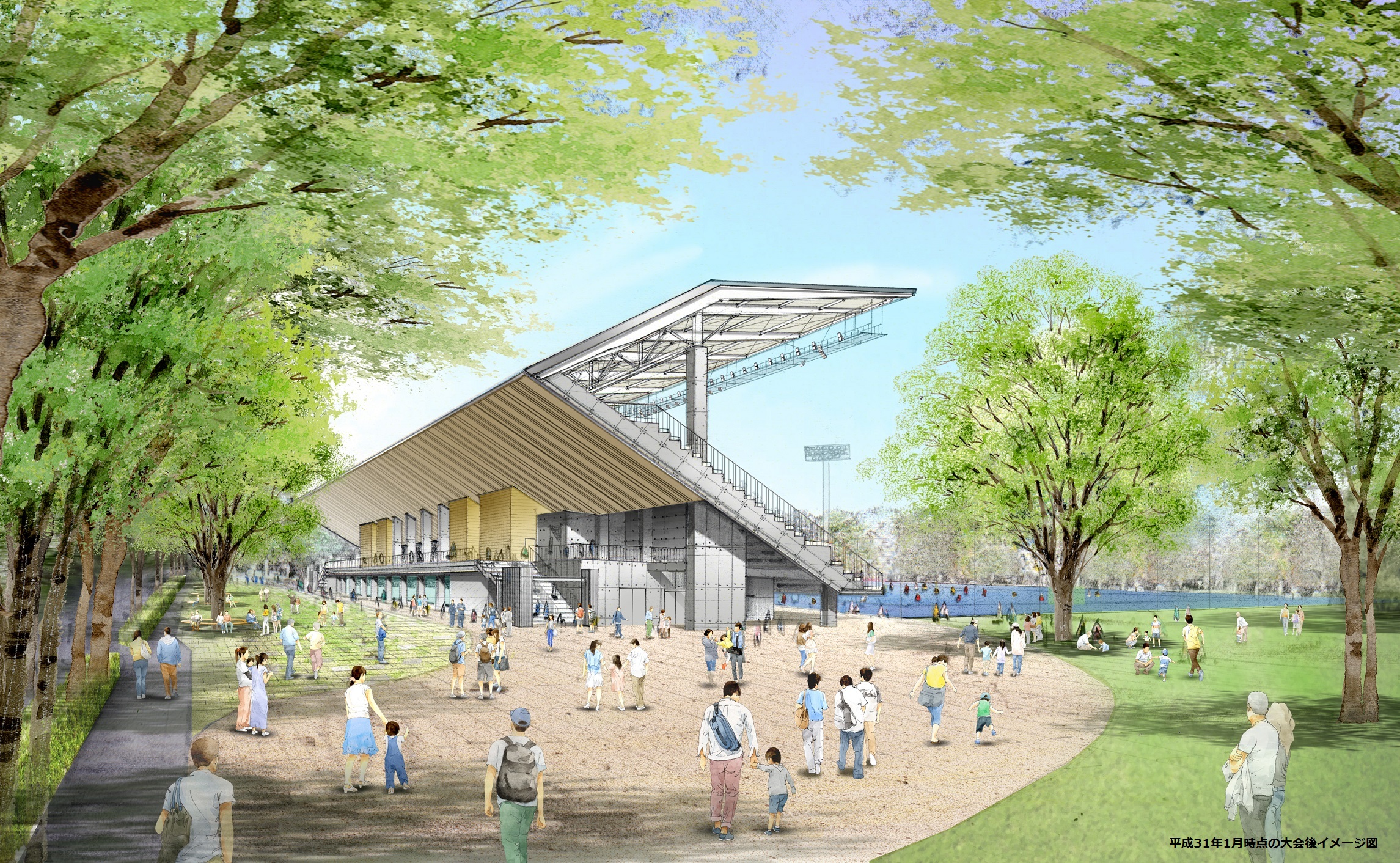 Oi Hockey Stadium, the field hockey venue with capacity for 10,000 people, will be newly built in Oi Seaside Park. Owned by TMG, it will serve as a base for promoting and strengthening field hockey in Japan, through its use for national and international field hockey competition events, though with a reduced capacity of 4000 people.
---
Sea Forest Cross-Country Course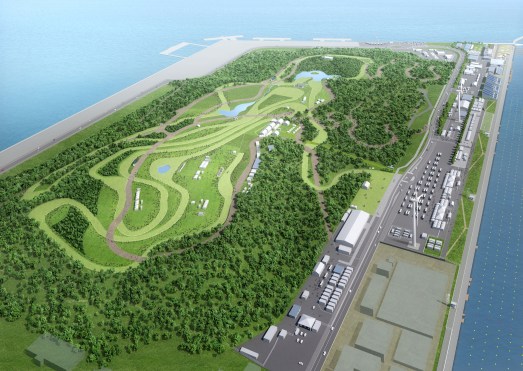 The Sea Forest will be the venue for the cross-country portion of equestrian eventing. This verdant setting, created on reclaimed land, enjoys stunning views of Tokyo Bay with the dramatic cityscape as a backdrop. After the Games, this site will become an important recreational asset for the citizens of Tokyo.
---
Sea Forest Waterway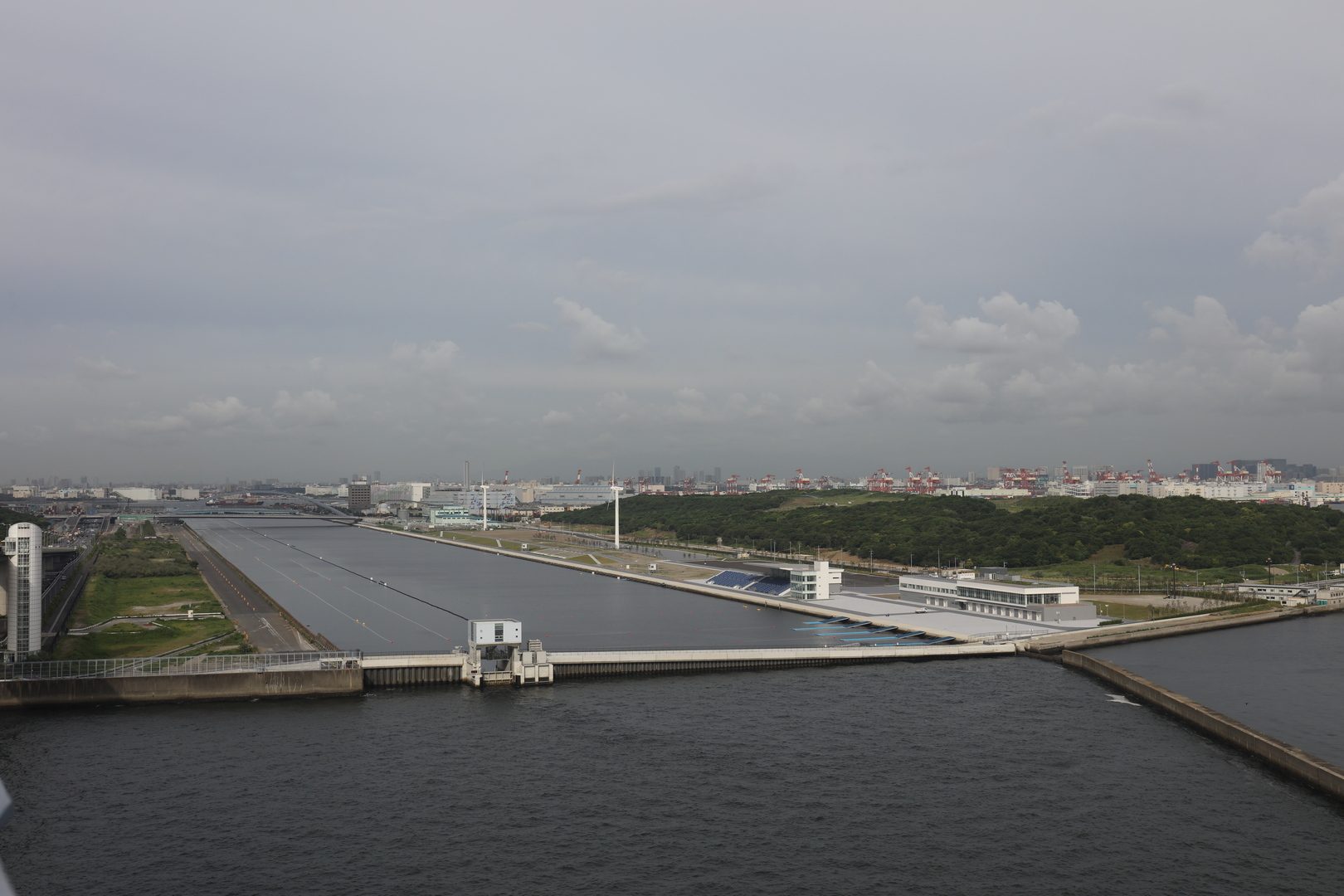 Sea Forest Waterway provides a venue for rowing and canoe/kayak sprint competition. After the Games, it will be owned by TMG and be a place to host rowing and canoe/kayak competitions as well as a recreation and relaxation area for local citizens. Linked to the rest of Tokyo by the new Tokyo Gate Bridge, it will serve as a waterside space that will be highly popular with Tokyo residents. The Sea Forest illustrates Tokyo's commitment to sustainable greening of the city.
---
Kasai Canoe Slalom Centre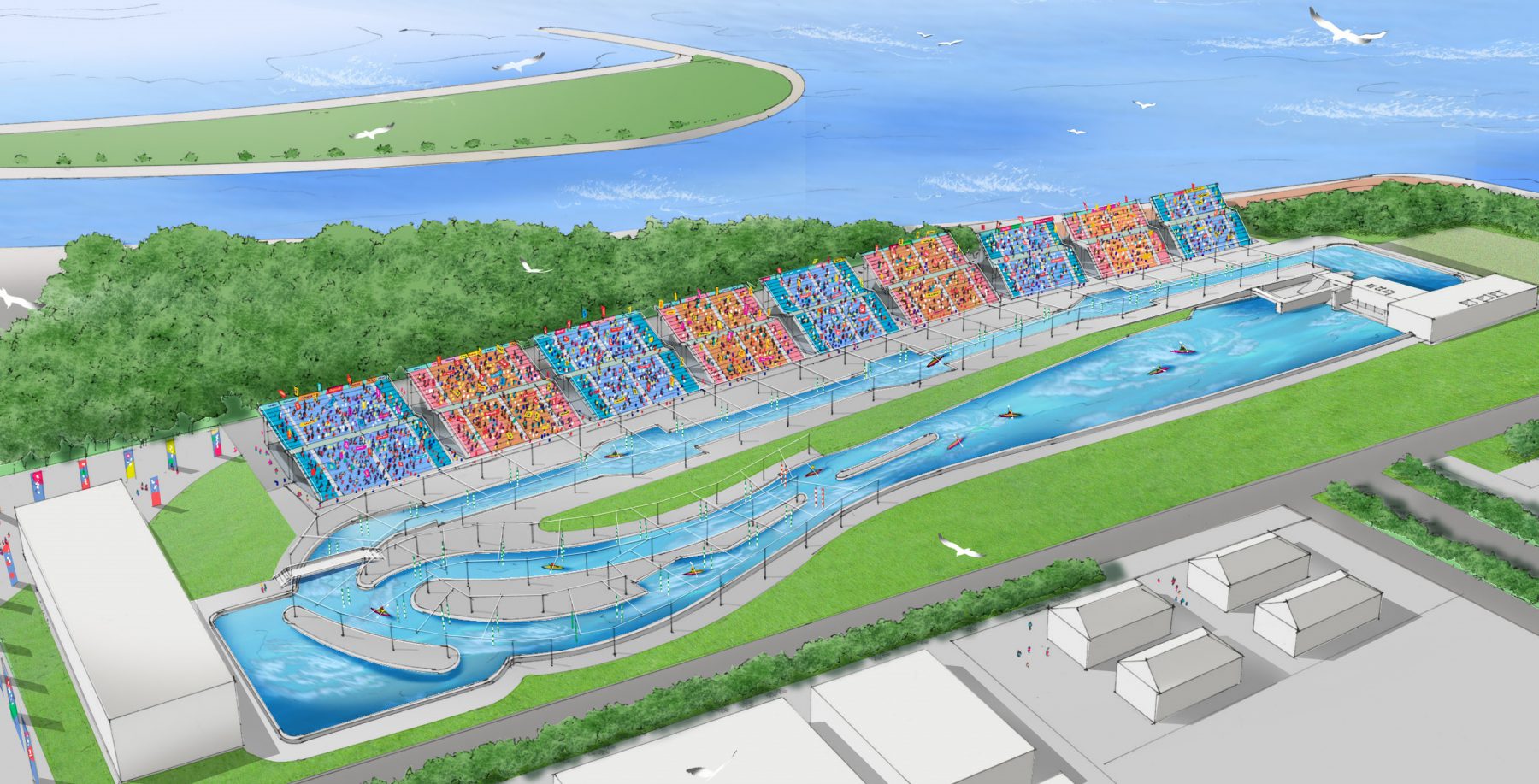 A new, permanent, purpose-built course for canoe/kayak slalom will be in easy commuting distance from the Olympic Village.
---
Yumenoshima Park Archery Field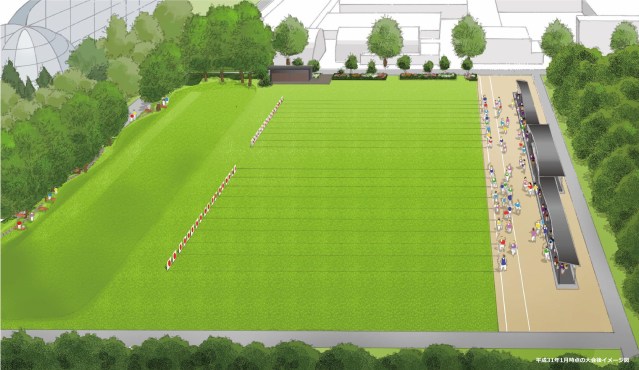 Archery competitions will be held at Yumenoshima Park Archery Field. After the Games, the field will remain, integrated into the parkland surroundings, to host national and international archery competition events. It will be owned by TMG and serve as a venue for National University Championships, the National Championships and other competitions, and also as a basis for popular everyday archery activities in Tokyo.
---
Tokyo Aquatics Centre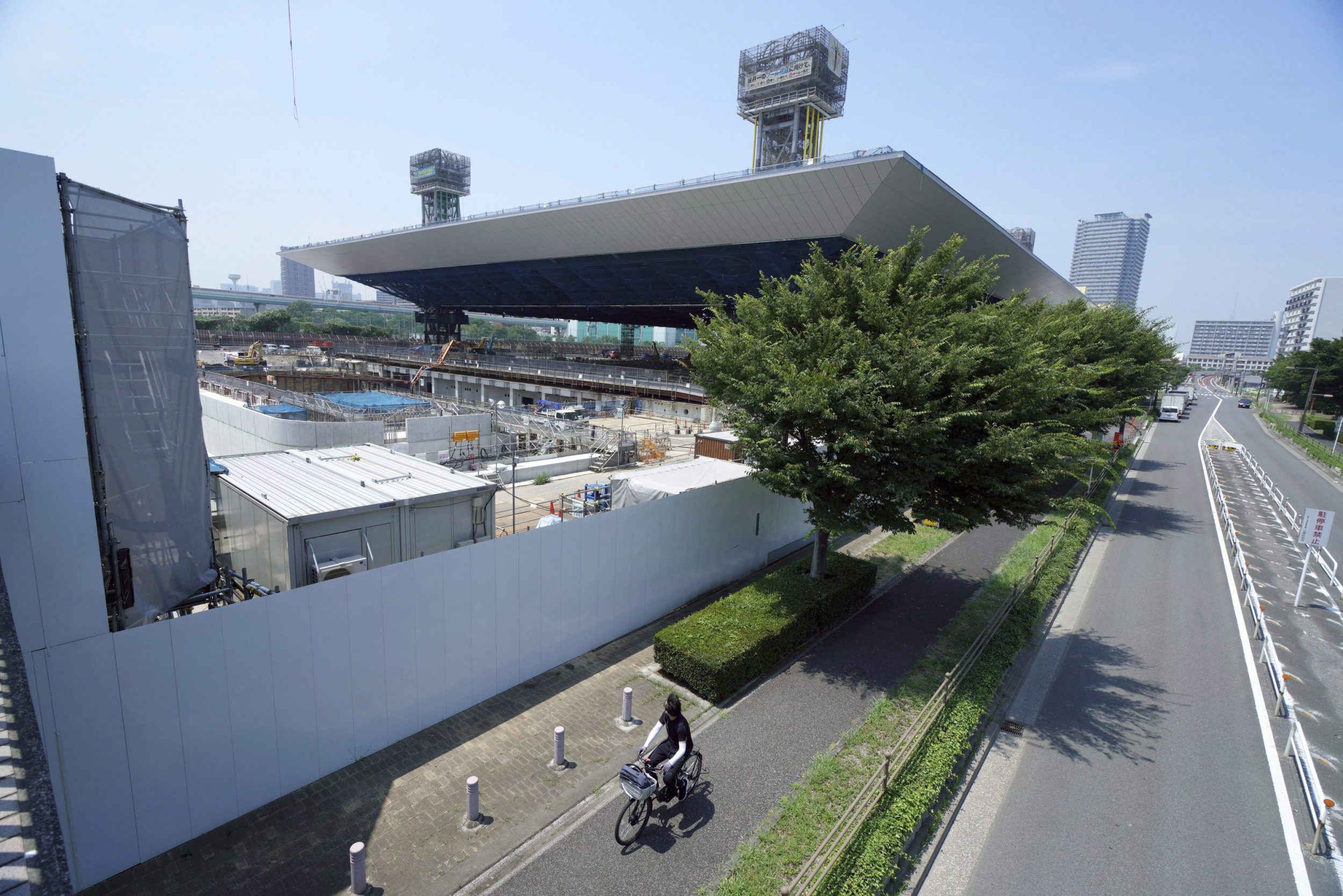 The Tokyo Aquatics Centre will be the venue for swimming, diving, and artistic swimming competitions. After the Games, the 20,000 seats will be reduced to 5000 to make the swimming centre more convenient in size. Owned by TMG, it will be used, like the existing Tatsumi International Swimming Centre, for metropolitan championships of various swimming competitions, National Championships, Japan Open and other international swimming competition events as well as being open to local residents.
---
Tatsumi Water Polo Centre
The home of water polo will put it in close proximity to the other aquatics disciplines. The existing venue was built in the early 1990s and has capacity for more than 3500 people.
---
Makuhari Messe Halls A and B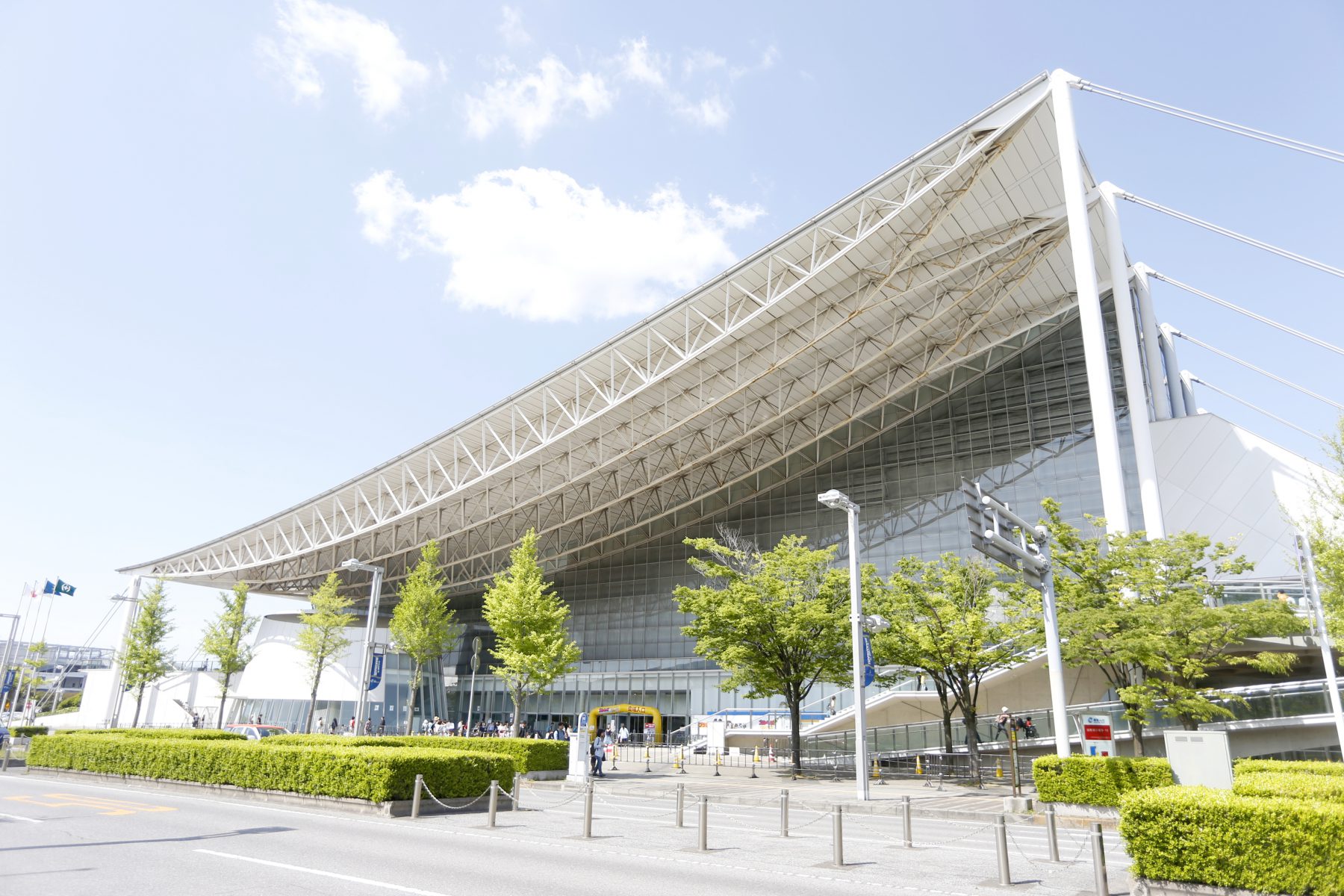 The international convention complex on the east side of Tokyo Bay in Chiba is one of Japan's largest. Hall A will host taekwondo and wrestling while Hall B will host fencing.
All venue information is courtesy of the Tokyo 2020 Organizing Committe