Bell Let's Talk marks fifth year with clever commercials and new doc
Wednesday is Bell Let's Talk day. The fifth year of crusading to end stigma attached to mental illness is highlighted by a new documentary and three sobering television spots.
Fact: 1 in 5 Canadians will experience a form of mental illness at some point in their life. – Canadian Institute of Health Research
'CLARA'S BIG RIDE' documentary debuts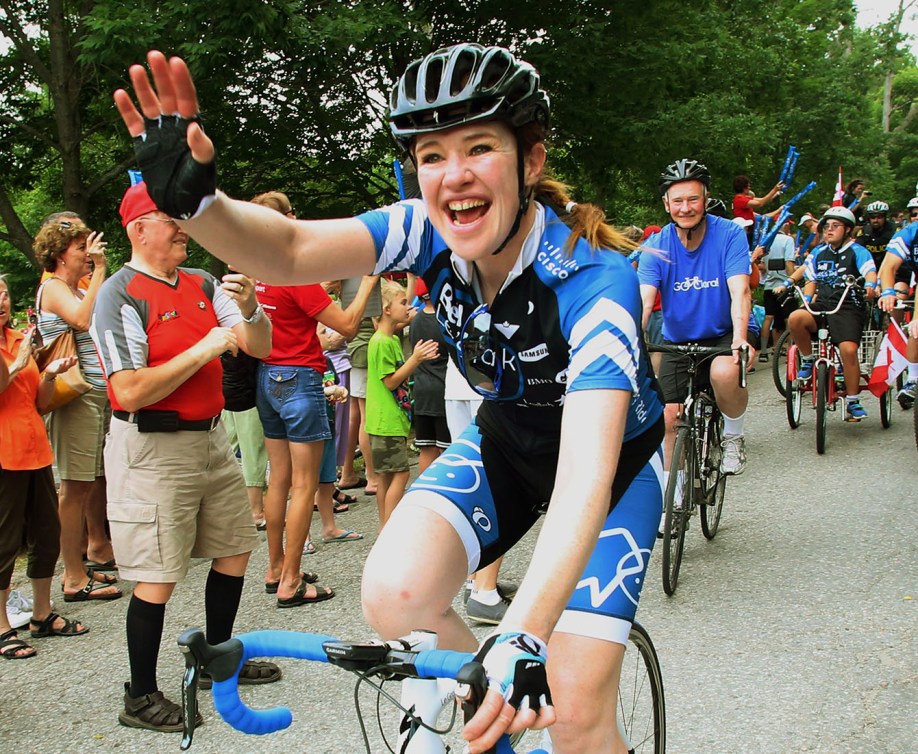 Last year, Olympian Clara Hughes went on a really long bike ride across the country to engage Canadians in the mental health conversation.
The trip was called 'Clara's Big Ride' and they made a documentary you can watch Wednesday, January 28th on CTV / CTV Two at 7 pm ET/PT. It will also be available on CTV GO and on demand on CraveTV and CTV.ca. Watch: Clara's Big Ride on demand
Canadian Olympic Committee chief executive officer Christopher R. Overholt is joining the conversation. In a LinkedIn post he said "on behalf of the Canadian Olympic Committee and all of Canada's athletes, I'm proud to support Bell Let's Talk. I stand with millions of Canadians nationwide, in the hopes that together, we can break down the barriers that surround mental illness."
How to help end the stigma around mental illness:
1. Language matters – Words can help…but they can also hurt. Pay attention to the words you use
2. Educate yourself – Myths exist about mental illness that contribute to stigma. Learn the facts
3. Be kind – Small acts of kindness speak volumes
4. Listen and ask – Sometimes it's best to just listen
Talk about it – Start a dialogue, not a debate
More at: http://letstalk.bell.ca/en/end-the-stigma/
#BellLetsTalk
Help out on your own terms a few different ways. Bell will donate 5 cents to mental health initiatives for every:
Text msg sent or mobile/long distance call made from a Bell or Bell Aliant subscriber
Tweet using #BellLetsTalk
Facebook image share
This year's spokespeople are Olympian Clara Hughes, actor Mary Walsh, comedians Howie Mandel and Michel Mpambara, artist Stefie Shock and broadcaster Michael Landsberg.