Strength, speed, power and endurance – a recipe for triathlon success
Triathlon is about more than just endurance. In order to excel in an Olympic event that combines three very different sports, athletes also need to bring speed, power, and strength to the table.
Canadian Joanna Brown, a member of the 2015 Pan Am Games team, started out in hockey, rhythmic gymnastics, and soccer before making the switch to triathlon. Since then, Brown has represented Canada on multiple occasions and defined herself as an international podium contender on the ITU World Cup circuit.
Related: Triathletes prepare to go the distance on home soil
Having a wide range of athletic backgrounds is not at all unusual for triathletes. While cyclists, runners and swimmers would have an edge when training for triathlon, even hockey players, such as journeyman and former NHLer Mike Zigomanis, have made their way into Triathlon Canada's training pool.
Related: Finding future Olympians through RBC Training Ground
Triathlon Canada is using RBC Training Ground to help them find the next generation of triathlon stars, as they test for speed, power, endurance and strength in potential recruits at events across the country.
Want to know what makes these four qualities the key to success? We let Brown break it down:
Strength
"Olympic distance triathlon is really about strength. You see some of the older athletes who've been working at this longer who are most successful. For example, the average age of the podium in Rio for women was 29.3 years old. So it really is a sport for more mature athletes who have developed that strength," Brown explained to Olympic.ca.
"And the strength isn't just physical; it's mental as well, and being able to commit for that long and know you're not going to see results immediately. It's gonna wear you down but it's how quickly you can build yourself back up to compete."
Speed
"In sprint distance triathlon it's all about speed. Just being able to have the speed and sustain that threshold pace after you have that burst of speed is something we train for everyday."
Power
"Power is most applicable to the bike. [You have] to have that burst of power when you turn the corner and chase down the pack."
Endurance
"Endurance is kinda the definition of triathlon – who can endure the pain the longest. Because it's two hours for Olympic and an hour for sprint and that's going as hard as you can and being able to maintain that."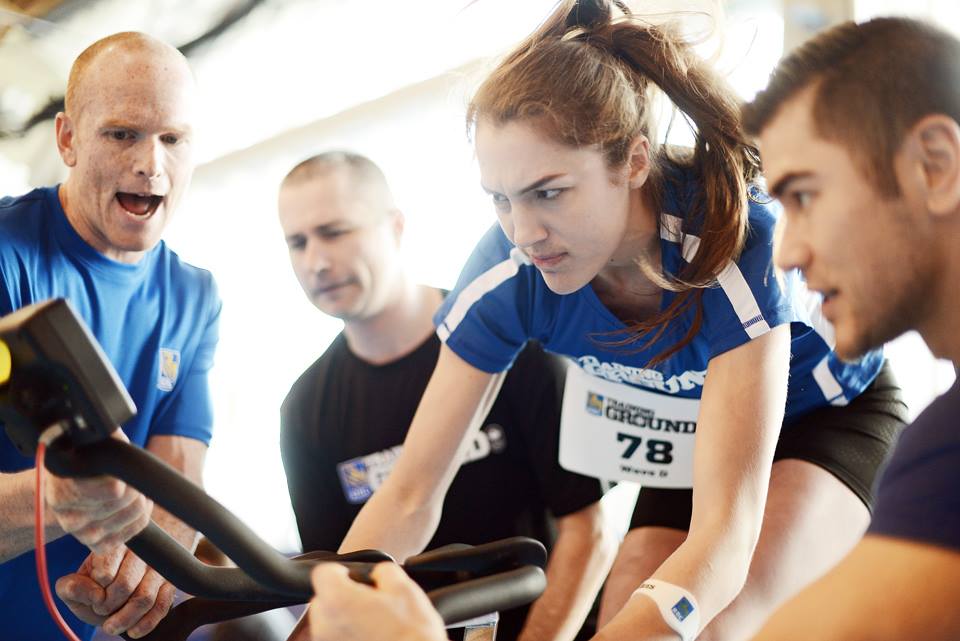 Register for RBC Training Ground 
Canadians 25 and younger, who think they have Olympic potential can put their skills to the test at RBC Training Ground events, where scouts from 11 national sport organizations including triathlon Canada are looking for the next generation of stars.