Four Canadian golfers set to tee off at Tokyo 2020
Two Olympic returnees and two newcomers will make up Team Canada's golf foursome for Tokyo 2020.
Back for a second go at Olympic gold are Brooke Henderson and Alena Sharp. Corey Conners and Mackenzie Hughes will be making their Olympic debuts.
At just 23-years-old, Henderson is a 10-time winner on the LPGA Tour and holds the record for most professional golf victories by a Canadian. Since joining the LPGA Tour in 2015, she has earned 59 career top-10 finishes and is currently ranked seventh in the world. She has been as high as number two in the World Golf Ranking, the best ever by a Canadian, man or woman.
READ: Brooke Henderson captures 10th career LPGA title at LA Open
In 2016, Henderson became the first Canadian woman to win a golf major since 1968. Just 18 at the time, Henderson was the second-youngest women's major winner ever and the youngest winner of the Women's PGA Championship since it began in 1955. In 2015, 2017 and 2018, Henderson was named the Canadian Press Female Athlete of the Year.
As at Rio 2016, Henderson's sister Brittany will be her caddie. In her Olympic debut she finished tied for seventh, Canada's best result in women's golf.
"I am honoured and proud to be a part of Team Canada this summer," said Henderson. "I love representing my country and feeling all of the support of family, friends and Canadian golf fans back home."
Sharp posted a top-30 finish at Rio 2016. Playing professionally since 2005, Sharp has earned 14 career top-10 finishes on the LPGA Tour and is a two-time winner of the PGA of Canada Women's Championship. She'll be supported by her caddie and wife, Sarah Bowman.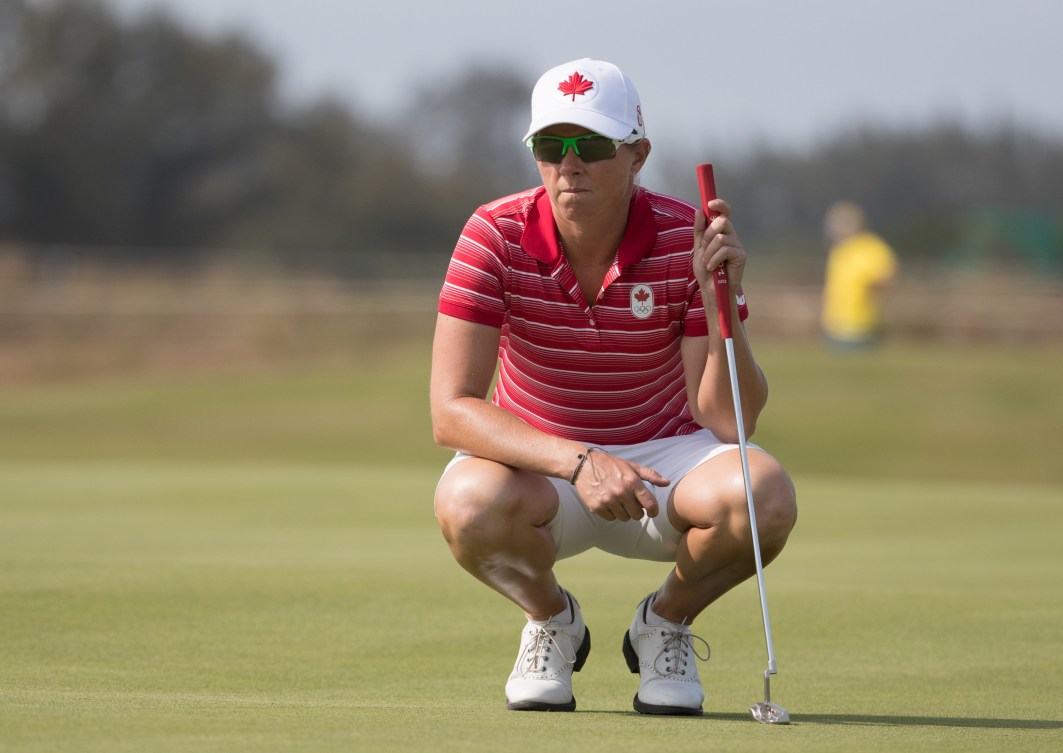 Conners currently sits at number 37 in the World Golf Ranking. The 29-year-old played his first full season on the PGA Tour in 2018 and has accumulated 13 career top-10 finishes, including his first victory at the 2019 Valero Texas Open. He finished tied for eighth at the 2021 Masters, ended the 2021 Players Championship in seventh place, and was the first-round leader at the 2021 PGA Championship as he shot a 67. He'll be accompanied by caddie Danny Sahl.
His Kent State University teammate Hughes is currently ranked 65th in the world. He joined the PGA Tour in 2017 and got his first victory at the 2017 RSM Classic, becoming the first rookie to go wire-to-wire in two decades. He now has 12 career top-10 finishes.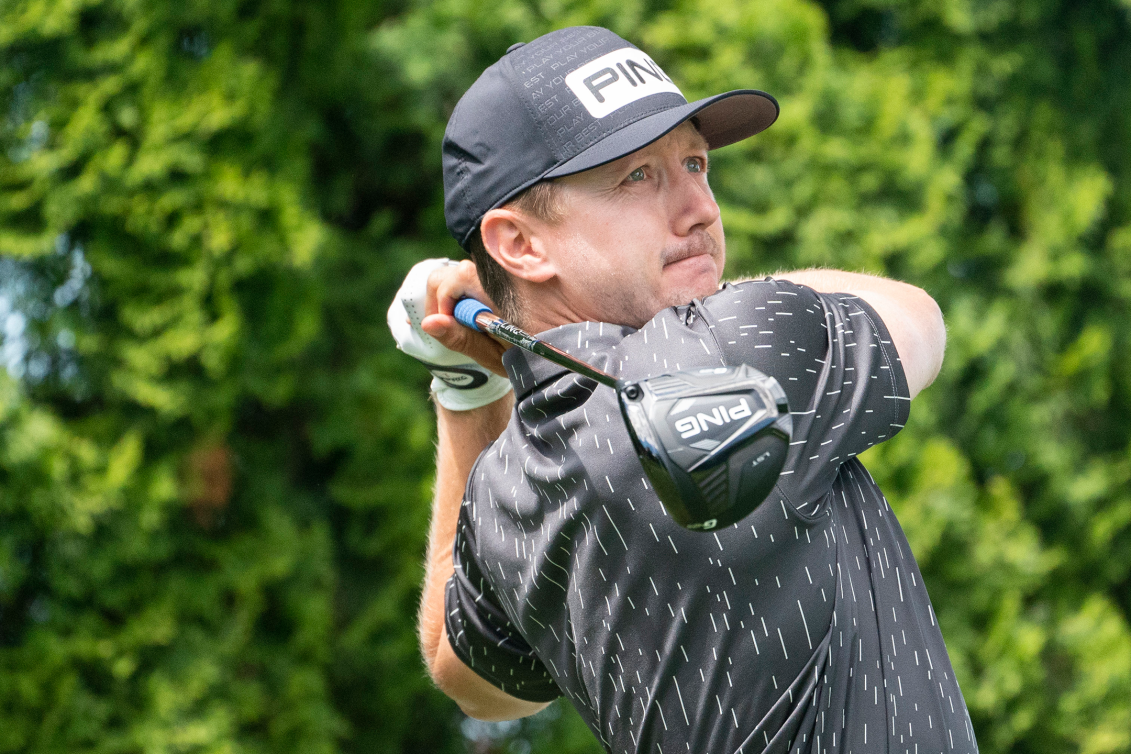 In 2020, Hughes finished second at the Honda Classic before the season was paused due to the COVID-19 pandemic. Following the break, he finished tied for third and tied for sixth in two of his first five events of the year. At the 2021 U.S. Open, Hughes held a share of the 54-hole lead before finishing tied for 14th. His caddie will be Jace Walker.
"This is something that I've thought about for a long time—I've worked hard toward qualifying for one of the spots, and I'm just so proud to be part of Team Canada this summer in Tokyo," Conners said. "I've had the opportunity to compete for Canada at different events with the National team over my career but to do it at the Olympics, one of the biggest stages in sport along with Mac (Hughes) and the rest of the Team Canada athletes is going to be an incredible experience."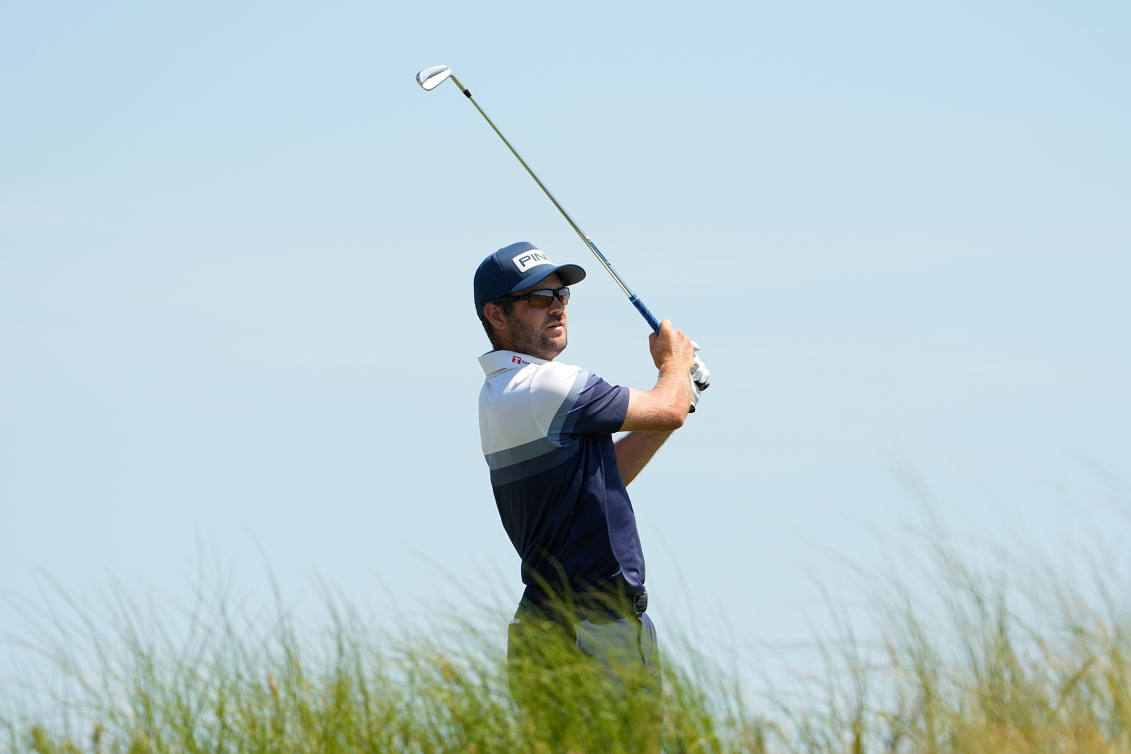 Golf at Tokyo 2020 will take place on the East Course of the Kasumigaseki Country Club. The men's event will be contested July 29 to August 1, followed by the women's event from August 4 to 7. Both will have fields of 60 golfers competing over 72 holes of stroke play with no cut.
Golf returned to the Olympic program at Rio 2016 after an absence of 112 years. Its last appearance had been at St. Louis 1904, where George Lyon won gold – Canada's sole Olympic golf medal to date.
Team Canada Golfers at Tokyo 2020:
Corey Conners (Listowel, ON)
Brooke Henderson (Smiths Falls, ON)
Mackenzie Hughes (Dundas, ON)
Alena Sharp (Hamilton, ON)