Stephen Hosier/COC
Charron's athletic odyssey pays off with weightlifting gold
From the gymnastics mat to the circus to an Olympic gold in weightlifting to glory for Maude Charron.
The 28-year-old weightlifter from Rimouski, Quebec won Canada's second gold medal at Tokyo 2020 with her victory on Day 4 in the women's 64kg category.
Charron was visibly emotional after successfully lifting 131 kg on her third attempt in the clean and jerk, knowing the gold was almost certainly hers. But her elation at hitting the podium in her first Olympics was tempered somewhat by the fact that her family couldn't be there to see it live.
"I came here knowing that I was already a winner since I made it to the Olympics," said Charron afterwards. "I just would like my family to be here live. It would be a way for me to thank them for helping me during all my life.
"I'm happy but also a bit disappointed."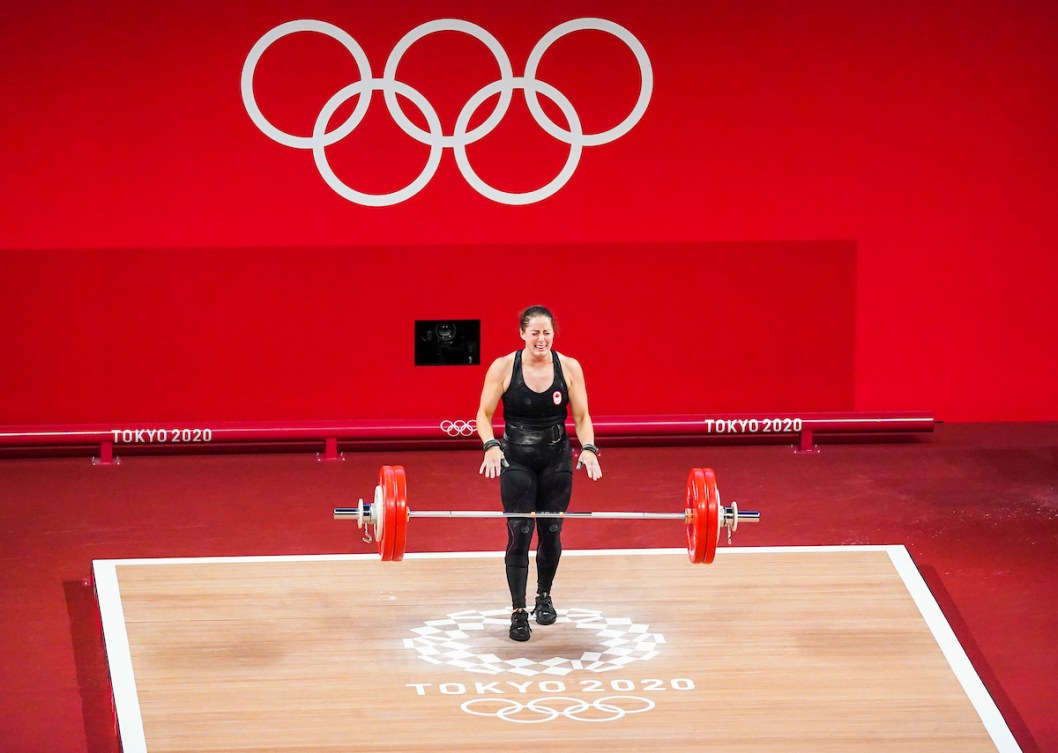 That familiar support has carried Charron through a number of different athletic paths in her life. She started out as a gymnast, then attended the Quebec Circus School as a teenager, and later moved into CrossFit training.
Those experiences all contributed to making her the athlete she is today.
"Gymnastics is just the best sport to get the basics: balance, strength and everything," she said. "I also learned how to deal with stress.
"Then in circus, well, it was all about the show… it's kinda the same thing [in weightlifting] because I'm alone on the stage and I have to entertain the crowd.
"Then CrossFit, that's where I learned my strength. I never really trained that aspect of my physical abilities, but that's where I learned I was pretty strong."
It's also where she was first spotted by coach Serge Chretien, who suggested she give weightlifting a try. With several sporting transitions already under her belt, Charron took to the new event almost immediately.
She moved into the sport in 2015 and, just five months after her first competition, took part in her first national championship. She made her first mark in international competition the following year, claiming bronze in the 63kg category at the FISU World University Championships.
Two years later, at the 2018 Commonwealth Games, she took 63kg gold and put herself on the medal-contention map for Tokyo. Now, she's got an Olympic gold to add to her collection, one she stared at for a moment just to be sure it was real.
"It's a medal for Canada," said Charron. "It's a medal for Weightlifting Canada that was due to us since Christine Girard."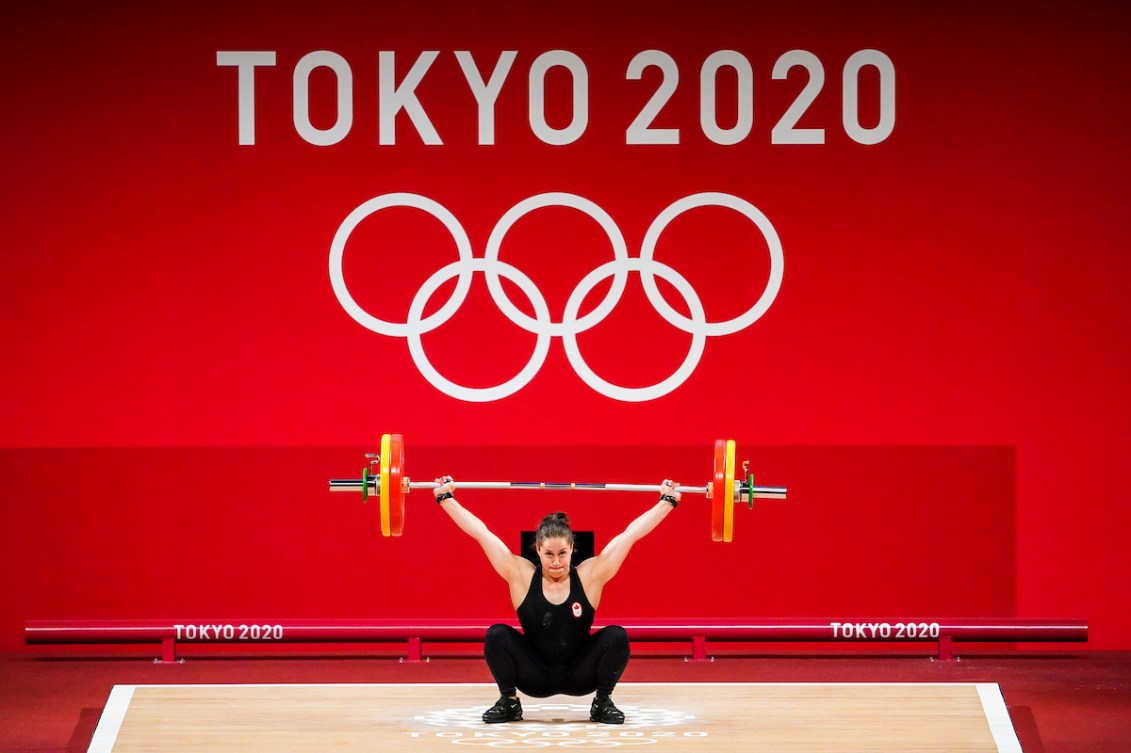 Girard was the only Canadian woman to reach the Olympic podium in weightlifting before Charron, winning bronze at Beijing 2008 and gold at London 2012. She is also the one who gave Charron her first gold medal in the sport, back when she won her first national title.
"I was like, 'oh my God, that's Christine Girard!'" said Charron. "And I'm still like, 'oh my God, that's Christine Girard talking to me!'"
Charron said Girard reached out to her a few weeks before the Tokyo Games to ask questions and offer guidance.
"[She was] trying to pep talk us about how to deal here, just to see this as a regular competition," said Charron. "[There are Olympic] rings everywhere, but it's still three lifts in snatch and three lifts in clean and jerk."
And in the end, six lifts is all it took for Charron to bring together a lifetime of diverse athletic endeavours into a crowning achievement.