THE CANADIAN PRESS/Nathan Denette
Team Canada set for quarterfinals at IIHF Women's World Championship
Team Canada continues their quest for an IIHF Women's World Championship golden three-peat on Thursday, facing off against Sweden in quarterfinal action.
Canada is off to a strong start at this year's tournament in Brampton, Ont., winning all four of their preliminary round games while outscoring opponents 18-4. Sweden, meanwhile, finished the preliminary round with a 2-2 record, placing them third in Group B.
Canada and Sweden will meet at 5 p.m. ET on Thursday. All games are played at Brampton's CAA Centre and will be broadcast on TSN.
READ: Team Canada looking for golden three-peat at IIHF Women's World Championship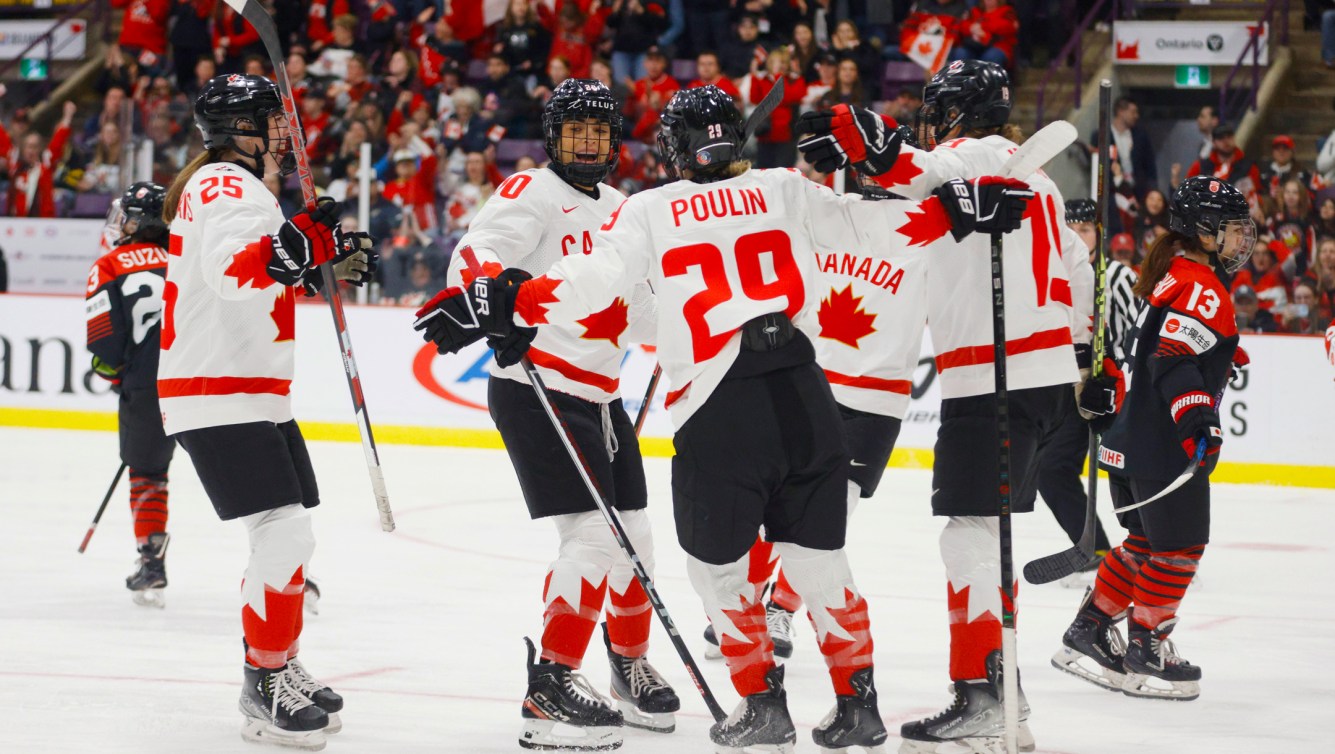 The Canadians finished atop Group A following a wild 4-3 shootout win over the rival Americans on Monday. Marie-Philip Poulin broke a 1-1 tie in the second period and then Laura Stacey hit an empty net with 2:27 to play in the third, giving Canada a 3-1 advantage.
Canada and the United States rarely play uneventful games at this level, and the final couple minutes of Monday's match proved that to be true once again. American captain Hilary Knight scored with 39 seconds remaining — a goal that was allowed following a lengthy offside review — before Amanda Kessel tied it up with just four seconds left on the clock.
After overtime solved nothing, Jamie Lee Rattray scored in the ninth round of the shootout to give Canada the thrilling 4-3 victory.
Sarah Fillier, a 22-year-old forward, had a breakout performance for Canada at last year's women's worlds and currently leads this year's squad in scoring, posting four goals and seven points in four games. Poulin (three goals and two assists), Sarah Nurse (two goals and three assists) and Blayre Turnbull (one goal and four assists) each have five points.
Canada has been strong defensively, allowing just four goals in the preliminary round — three of which came in Monday's match with the Americans. Veteran netminder Ann-Renée Desbiens started three of the four games and posted a 1.30 goals against average and a .929 save percentage.
Canada's other preliminary round games saw them shutout Switzerland 4-0 and Japan 5-0, while also defeating Czechia 5-1.
READ: Team Canada wins gold at 2022 women's world hockey championship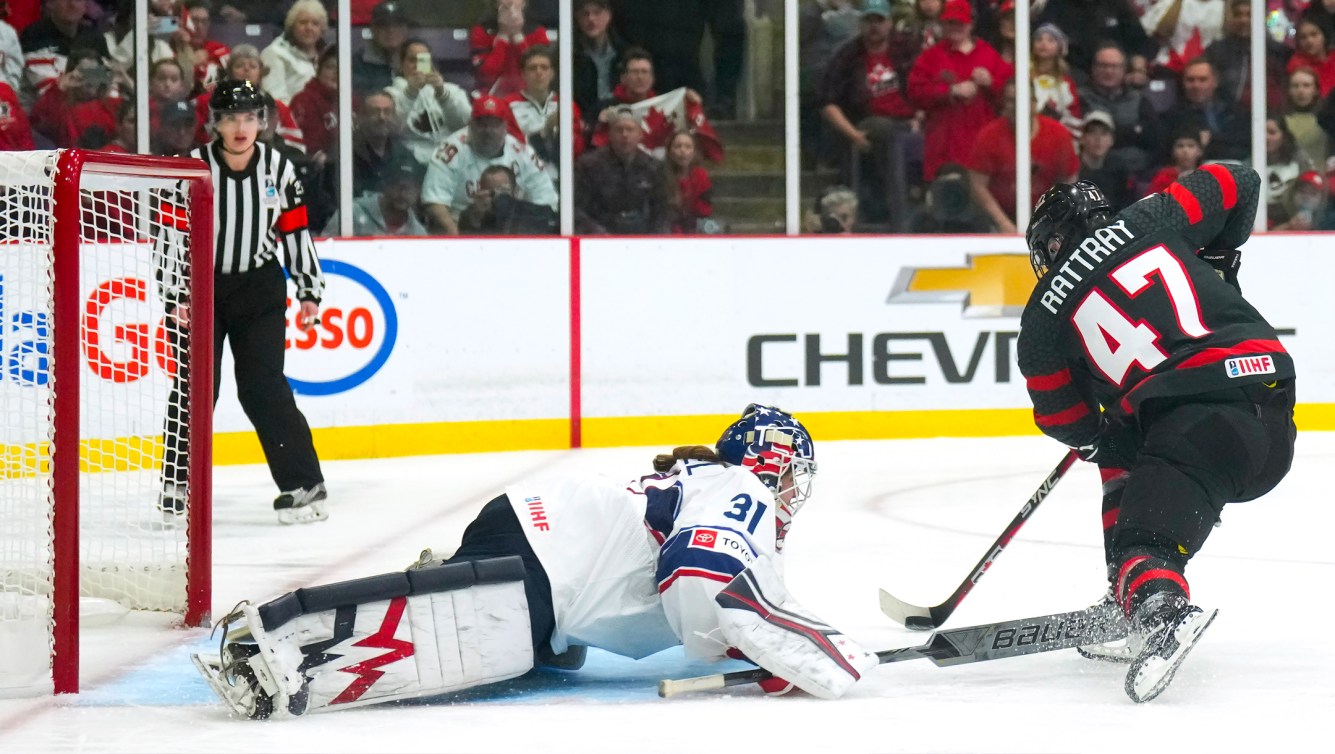 Team Canada, also the reigning Olympic gold medallists, is looking to win a third straight women's worlds gold medal. After winning three straight silvers from 2013 to 2017 and a bronze in 2019, the Canadians have won back-to-back gold medals, including last summer in Denmark.
Thursday's other quarterfinal games will feature Czechia taking on Finland, the United States facing off against Germany and Switzerland battling Japan. The semifinals take place Saturday with the gold and bronze medal games played on Sunday.
Canada and the United States have met in every gold medal game in women's worlds history except for 2019 when host Finland fell to the U.S. in the championship game.