Equestrian – Dressage
Team Canada Medal Count
0
0
1
Sport Overview
Equestrian – Dressage at Paris 2024
Venue: Château de Versailles
Competition Dates: July 30-August 1, 4 (Days 4-6, 9)
Events: 2 (2 mixed)
Trivia: Test your knowledge!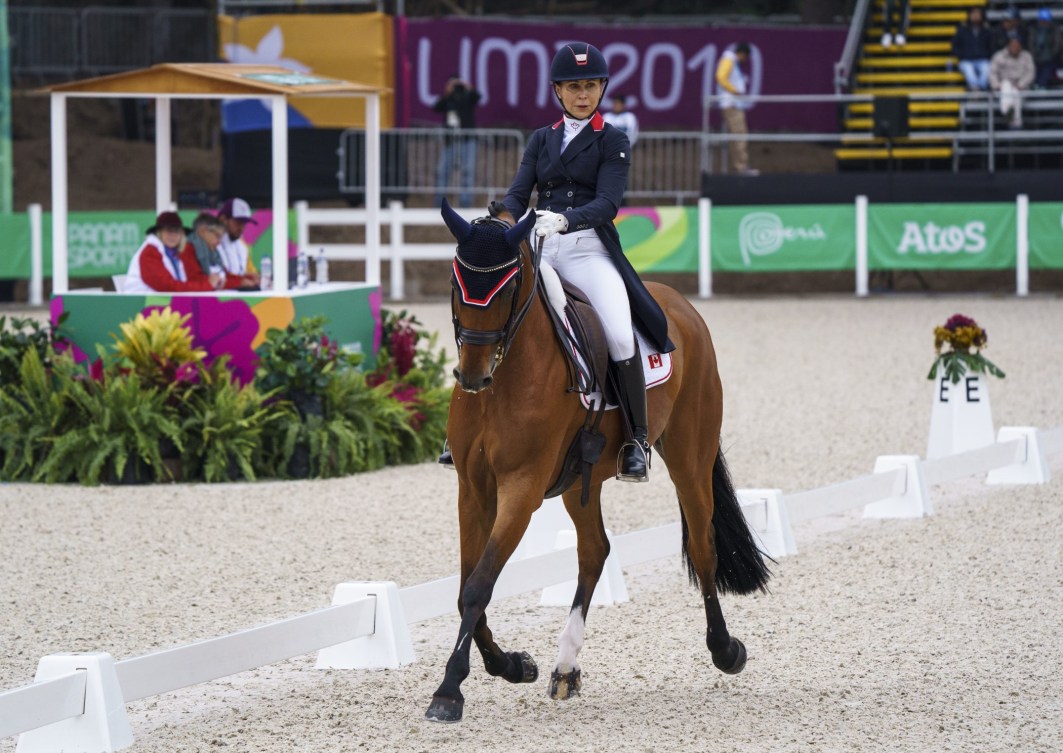 Sometimes described as horse ballet, dressage actually has its roots in the way Greeks prepared their horses for war more than 2000 years ago. The modern objective is to demonstrate the harmonious development of the horse's three natural paces (walk, trot, canter) and how the horse responds to the rider's commands while performing a series of prearranged movements, striving to give the impression that the horse is executing the exercises all on its own.
Men and women compete side by side in the individual and team events, which are run concurrently. Scores from the first two phases of competition, the Grand Prix and Grand Prix Special, in which the horses perform compulsory movements, count towards both events and determine the final standings of the team event. A third phase of competition, the Grand Prix Freestyle, in which riders choose the exercises to demonstrate in a routine set to music, determines the final standings of the individual event.
For the scoring, each movement is marked out of 10 by a panel of seven judges. Once a rider's overall score has been calculated, it is converted to a percentage out of 100. The higher the percentage, the better the performance.
Canada's Olympic Dressage History (Pre-Paris 2024)
Canada's lone Olympic dressage medal was the bronze won in the team event by Cynthia Ishoy, Ashley Nicoll, Eva Maria Pracht and Gina Smith at Seoul 1988. At 51 years and 89 days old, Pracht was Canada's oldest ever female Olympic medallist until the record was broken at London 2012 by rowing coxswain Lesley Thompson-Willie.
It was also at Seoul 1988 that Ishoy posted Canada's best-ever individual dressage result, just missing the podium in fourth place.
Olympic Dressage History
Dressage was first included on the Olympic program at Stockholm 1912 with an individual event. A team event was added at Amsterdam 1928. For the first few decades, only male military officers were permitted to compete in Olympic equestrian events. This changed at Helsinki 1952 where civilians were allowed to compete in equestrian events and dressage became the first equestrian discipline to be open gender.
Canadian Medallists
| Event | Athlete | Finish | Games |
| --- | --- | --- | --- |
| Team | Cynthia Ishoy, Ashley Nicoll, Eva Maria Pracht, Gina Smith | Bronze | Seoul 1988 |
Teams