Judo
Team Canada Medal Count
0
2
5
Sport Overview
Judo at Paris 2024
Venue: Champ de Mars Arena
Competition Dates: July 27-August 3 (Days 1-8)
Events: 15 (7 men, 7 women, 1 mixed)
Trivia: Test your knowledge!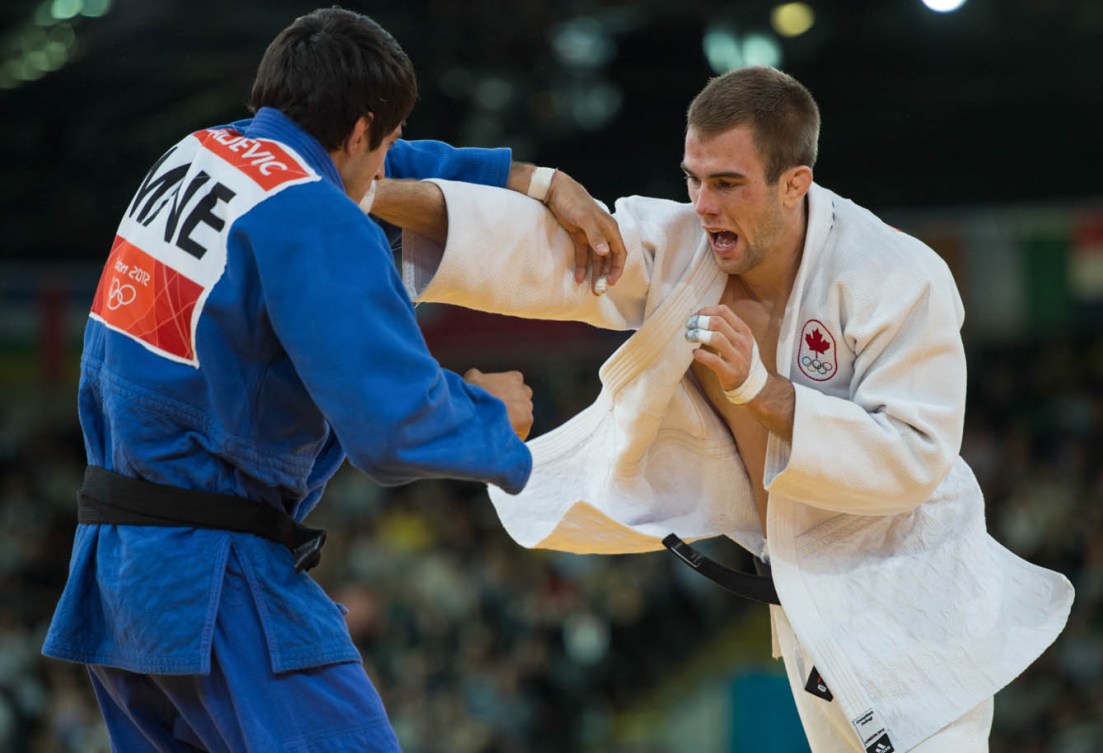 Men and women each compete in seven events, designated by their upper weight limits (Men: -60kg, -66kg, -73kg, -81kg, -90kg, -100kg, +100kg; Women: -48kg, -52kg, -57kg, -63kg, -70kg, -78kg, +78kg). There is also a mixed team event, featuring teams of three men (-73kg, -90kg, +90kg) and three women (-57kg, -70kg, +70kg).
Judo was built on three major techniques: throwing (with hand, hip, foot, half-body, and full-body); groundwork (holds, strangulation, locks); and striking (of the upper and lower limbs). The aim in judo is to control the opponent. To do so, athletes apply principles of balance and leverage to throw opponents to the mat on their backs, immobilize opponents on any part of their backs, apply arm-locks to the elbow, and choke opponents while avoiding any action that might injure the neck or spine. There is no kicking or punching in judo.
All matches are four minutes long with no designated rest periods, but the clock will stop during breaks in action to ensure that the athletes compete for the full four minutes.
In a change since 2016, points are now only evaluated as ippon or waza-ari. Ippon is awarded when a judoka throws their opponent on the back, applying a technique or countering the attacking technique with maximum efficiency. There are four criteria for ippon: speed, force, on the back, and skillful control until the end of the landing. If those four criteria are not fully achieved, waza-ari is awarded. Two waza-ari are equal to one ippon. A 10-second immobilization is scored as waza-ari but a 20-second immobilization is ippon. Once ippon has been given, the match is over.
If a match is tied at the end of regulation, it goes into golden score, which has no time limit. A match in golden score is won by the first judoka to score waza-ari or ippon. It can also end if a judoka accumulates three shido (penalties) during the match.
In each weight class, competitors are divided into four pools by draw. The top eight ranked judokas in each category are seeded to ensure they do not face each other until the round of 16. The four judokas who lose in the quarterfinals get a second chance at the podium through the single-elimination repechage. The winners of the two repechages face the losing semifinalists in the two bronze medal matches while the winning semifinalists compete for gold and silver.
Canada's Olympic Judo History (Pre-Paris 2024)
Canada has won seven Olympic medals in judo. Doug Rogers won Canada's first Olympic judo medal when the sport made its Olympic debut at Tokyo 1964, taking heavyweight (80kg) silver. Two decades later, Mark Berger added a heavyweight (95kg) bronze at Los Angeles 1984.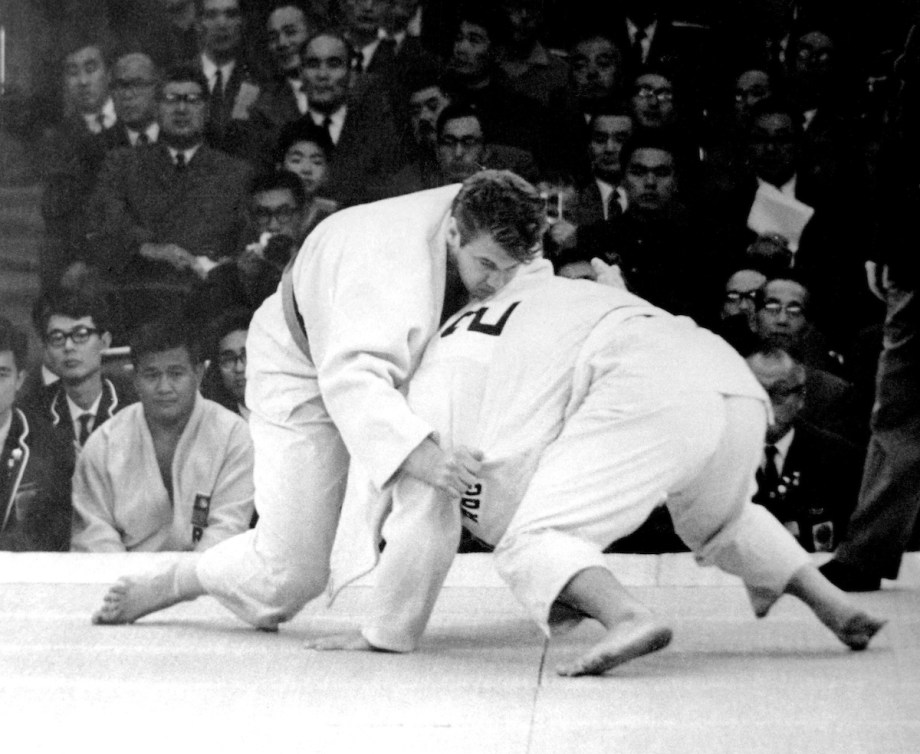 Nicolas Gill became Canada's most successful Olympic judoka with his two medals, bronze at Barcelona 1992 (86kg) and silver at Sydney 2000 (100kg), before becoming a national team coach. His student, Antoine Valois-Fortier, won half-middleweight (81kg) bronze at London 2012.
It was at Tokyo 2020 that Canada first won Olympic medals in women's judo events. Jessica Klimkait captured 57kg bronze, followed a day later by Catherine Beauchemin-Pinard winning her own bronze medal in the 63kg weight class. It was the first time Canada had won multiple judo medals at one Olympic Games.
Olympic Judo History
Judo's founder, Dr. Jigaro Kano, was the first Asian member of the International Olympic Committee, serving from 1909 until his death in 1938. When Tokyo became the first Asian city to host the Olympic Games in 1964, the Japanese martial art was included on the Olympic program.
Four years later, judo was not contested at Mexico City 1968, but it made a permanent return to the Olympic Games at Munich 1972. Only men competed in Olympic judo until Barcelona 1992 when women's events were added. The mixed team event was added when the Olympic Games returned to judo's homeland for Tokyo 2020.
Canadian Medallists
| Event | Athlete | Finish | Games |
| --- | --- | --- | --- |
| Heavyweight +80kg - Men | Doug Rogers | Silver | 1964 Tokyo |
| Half-Heavyweight 100kg - Men | Nicolas Gill | Silver | 2000 Sydney |
| Heavyweight +95kg - Men | Mark Berger | Bronze | 1984 Los Angeles |
| Middleweight 86kg - Men | Nicolas Gill | Bronze | 1992 Barcelona |
| Half-Middleweight 81kg - Men | Antoine Valois-Fortier | Bronze | 2012 London |
| 57kg - Women | Jessica Klimkait | Bronze | 2020 Tokyo |
| 63kg - Women | Catherine Beauchemin-Pinard | Bronze | 2020 Tokyo |
Teams