Photo: FIBA
FAQ: Team Canada at the FIBA Olympic Qualifying Tournament
With Tokyo 2020 less than a month away, we're getting close to last call for Olympic qualification. For the Canadian men's basketball team, their final opportunity will come at the FIBA Olympic Qualifying Tournament in Victoria, British Columbia.
Here's everything you need to know about Team Canada and the event.
What are the FIBA World Olympic Qualifying Tournaments?
The FIBA World Olympic Qualifying Tournaments present the last opportunity for men's basketball teams to qualify for Tokyo 2020.
There will be four Olympic Qualifying Tournaments taking place from June 22 to July 4, 2021 which will determine the final four nations that will participate in the 12-team Olympic basketball tournament.
24 nations in total will compete across the four tournaments, split up into groups of six. The participants include the top 16 non-qualifying teams from the 2019 FIBA World Cup plus an additional eight teams, made up of the top two remaining teams from each of Africa, Asia, Europe, and the Americas. The winning nation from each tournament will qualify for the Olympics.
The FIBA Executive Committee decided on the four hosts in November 2019 and awarded one of the tournaments to Victoria. Croatia (Split), Lithuania (Kaunas), and Serbia (Belgrade) will host the other three tournaments.
READ: What is the difference between NBA, WNBA, and FIBA basketball rules?
Who is on Team Canada?
Although the NBA playoffs are still ongoing, Canada was able to assemble a strong roster for the Olympic Qualifying Tournament consisting of eight current NBA players.
Current NBA players on the tournament roster are: Nickeil Alexander-Walker (New Orleans Pelicans), R.J. Barrett (New York Knicks), Luguentz Dort (Oklahoma City Thunder), Cory Joseph (Detroit Pistons), Trey Lyles (San Antonio Spurs), Mychal Mulder (Golden State Warriors), Dwight Powell (Dallas Mavericks), and Andrew Wiggins (Golden State Warriors).
Joining them are Anthony Bennett (Cangrejeros de Santurce), Aaron Doornekamp (Iberostar Tenerife), and Andrew Nicholson (Fujian Sturgeons), who currently play for overseas teams.
The team will be coached by Nick Nurse, who won an NBA championship with the Toronto Raptors in 2019. He has been coaching the men's national team since June 2019.
Who will Canada face at the Qualifying Tournament?
With each tournament split into two groups, 21st-ranked Canada was drawn into Group A along with No. 6 Greece and No. 29 China.
Uruguay, Czech Republic, and Turkey will face off in Group B.
What is Team Canada's schedule?
The Olympic Qualifying Tournament in Victoria will run from June 29 through July 4, 2021.
Canada will play Greece on June 29 at 7:05 p.m. ET and China on June 30 at 7:05 p.m. ET in the Group Phase.
The top two teams from each group will advance to the semifinals, which will be played on July 3 at 4:05 p.m. ET and 7:35 p.m. ET.
The final will be played on July 4 at 7:05 p.m. ET.
The full tournament schedule can be found here.
How can I watch Canada play in the Olympic Qualifying Tournament?
You can watch Team Canada live on CBC, both on television and online. The games will also be available for streaming on DAZN.
What are the COVID-19 protocols?
The teams will officially enter the bubble on June 25 at which point they will undergo COVID-19 testing.
Has Canada played at past Qualifying Tournaments?
Team Canada has participated in several past Olympic Qualifying Tournaments.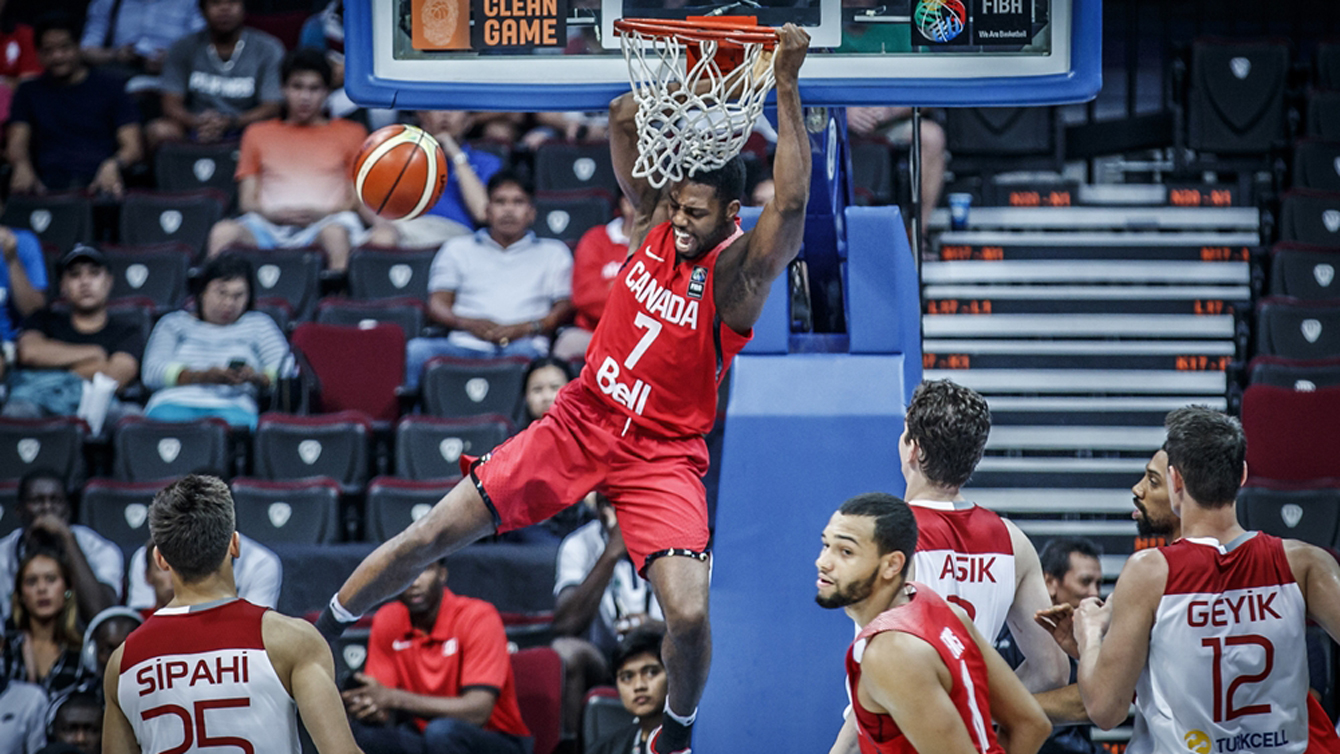 In 2016 they played at the Qualifying Tournament in Manila, Philippines. They were drawn into Group A with Turkey and Senegal, while Group B was made up of France, New Zealand, and the Philippines. Canada won both of their group stage games, qualifying for the semi-final where they beat New Zealand 78-72. With a qualification spot for the Rio 2016 Olympics on the line, Canada lost to France in the final by a score of 83-74.
Prior to 2016, Canada participated in a Qualifying Tournament in 2008 and Hamilton hosted the Pre-Olympic Tournament in 1976.
When was the last time Canada had a men's team at the Olympics?
The last time the Canadian men's basketball team qualified for the Olympics was Sydney 2000.
Legendary NBA player and Hall of Famer Steve Nash led the team to the top of Pool B with an upset win over Yugoslavia, but they eventually fell 68-63 to France in the quarterfinals.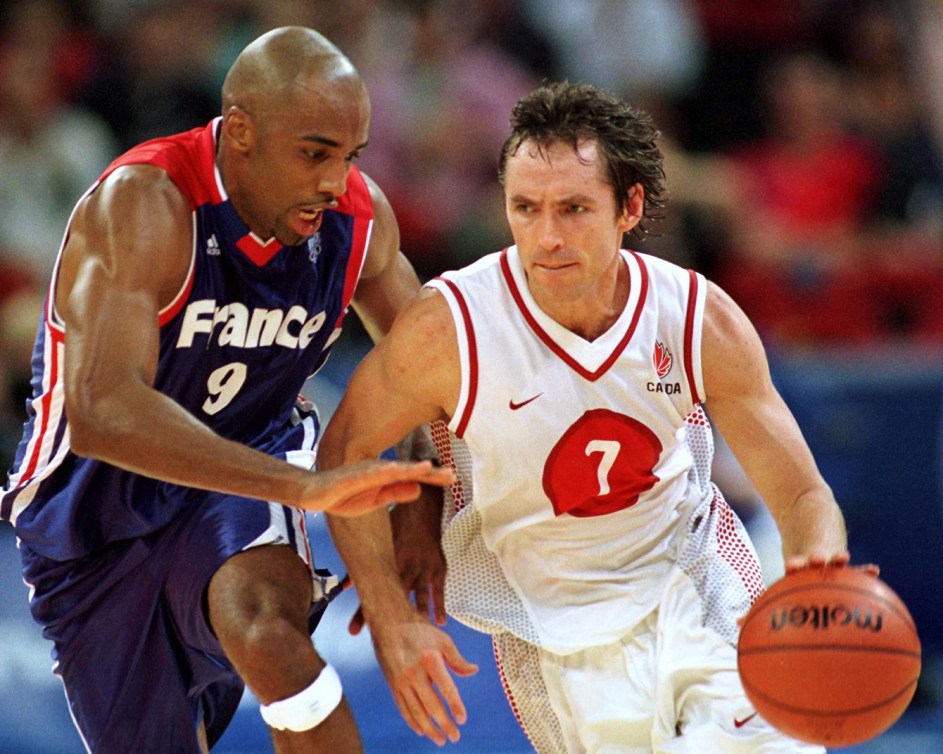 Has Canada ever won an Olympic medal in basketball?
Canada has earned one medal in Olympic basketball as the men's team won silver at the 1936 Olympic Games in Berlin.