Team Canada to have two taekwondo athletes at Tokyo 2020
Skylar Park and Yvette Yong are en route to their first Olympic Games as Team Canada's taekwondo athletes for Tokyo 2020.
During the 2019 season, Park stood on the podium in eight of her 11 international competitions, highlighted by her bronze medal in the 57kg weight class at the World Taekwondo Championships. She also won a silver medal at the Pan American Games in Lima and earned her third career Grand Prix medal.
RELATED: Skylar Park wins bronze at World Taekwondo Championships
Those performances meant that when the World Taekwondo Olympic Rankings were published in early January 2020, Park was in position to claim one of the five Olympic quota spots available in her event.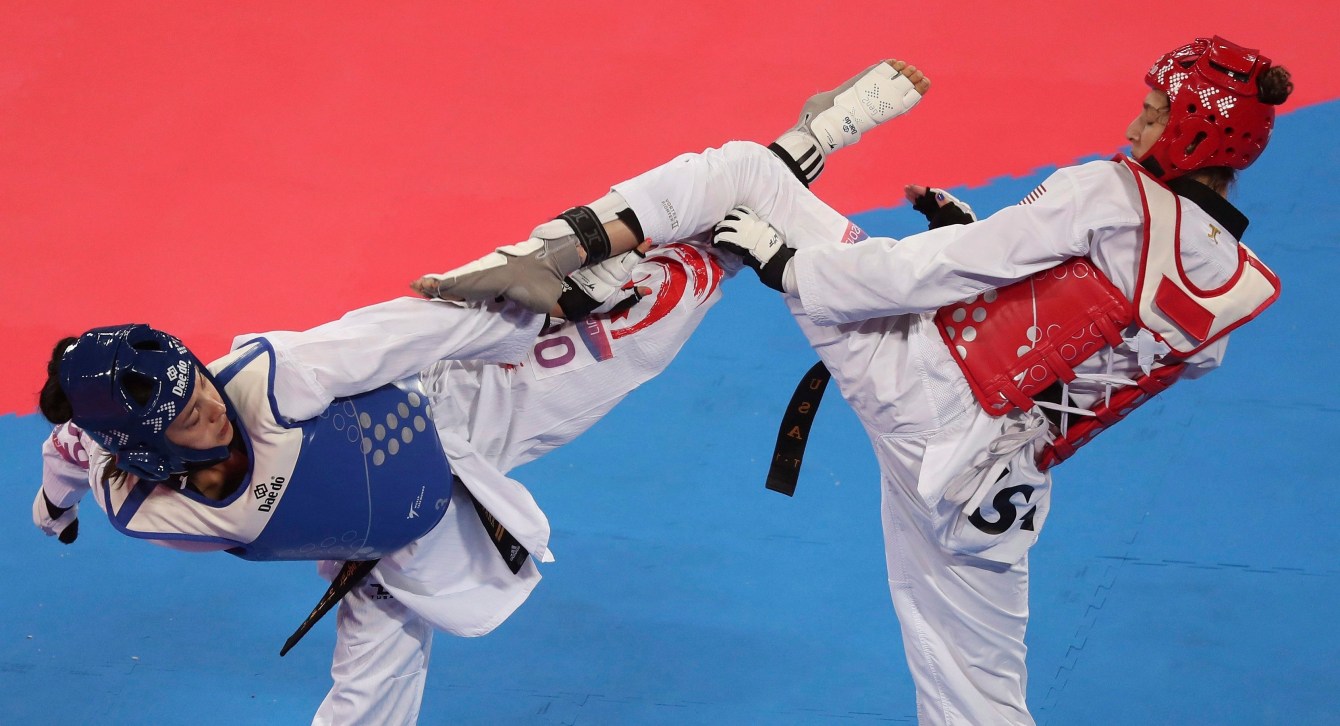 During the 2020 season, Park reached the podium in the only two international competitions she entered, finishing second at both the US Open and Costa Rica Open. So far in 2021, she has won gold at the Spanish Open and Pan American Championships to go with a silver at the Mexico Open.
Park making her Olympic debut in Tokyo is the culmination of generations of family taekwondo excellence. Although Park and her father/coach are the public face of her team, they're far from the only practitioners of the sport, with a staggering 16 other family members who have achieved the status of blackbelt.
"I have two younger brothers, my mom, my dad, my grandpa, my aunts, my uncles, my cousins. The only one that doesn't is my grandma. And she said she doesn't need one because we all have them. We can protect her," Park told Olympic.ca in December 2019.
Park's father Jae, who serves as national team coach, established the Tae Ryong Park Taekwondo and Hapkido Academy with his father, Grand Master Deuk H. Park, on the south side of Winnipeg in 1993. This dojang served Park and her younger brothers, Tae-Ku and Braven, well as they ascended the ranks and molded Park into the fighter she is today.
Practicing taekwondo was always a way of life for the family. However, as cousins began finding interest in other pastimes, Park continued to train and gain more success. That led to her finding role models she wasn't related to — most notably, her Olympic teammate.
"Yvette Yong was a big inspiration to me in taekwondo," said Park. "I've looked up to her since I was little and now we're teammates, which is pretty crazy."
Yong has represented Canada at the last two Pan American Games in the 49kg category. She was a World Taekwondo Championship bronze medallist at 46kg back in 2009. A reservist in the Royal Canadian Navy, Yong was a silver medallist at the 2019 Military World Games. She won 46kg gold at the 2011 Military World Games and the 2012 and 2018 World Military Championships for taekwondo.
Yong was granted a quota spot for Tokyo 2020 in late June as part of the re-allocation process for unused quotas. She is currently ranked 10th in the world in the 49kg category, which is the lightest weight class included on the Olympic program.
She also has a family history in martial arts. Her father was a kung fu instructor but she ended up in taekwondo when she found a club near her house and started lessons as a birthday present when she was nine.
For both athletes, mental strength and confidence are key to being successful in their chosen sport, especially for Park as the more recent graduate from the junior ranks.
READ: Team Canada athletes share their mental health challenges
"I think the biggest thing or the hardest thing is just believing in myself. I know like a lot of people say that but just having the confidence, especially as I transitioned into a senior from the juniors, just still being able to be who I am in the ring and just being able to fight my best," said Park. "When I got to the seniors, sometimes you realize, oh my God, these are the best people in the world. And sometimes you lose a bit of yourself and you try and do what other people are doing. But I think throughout this last year, especially, I've really been able to kind of find myself again and be who I want to be in the ring."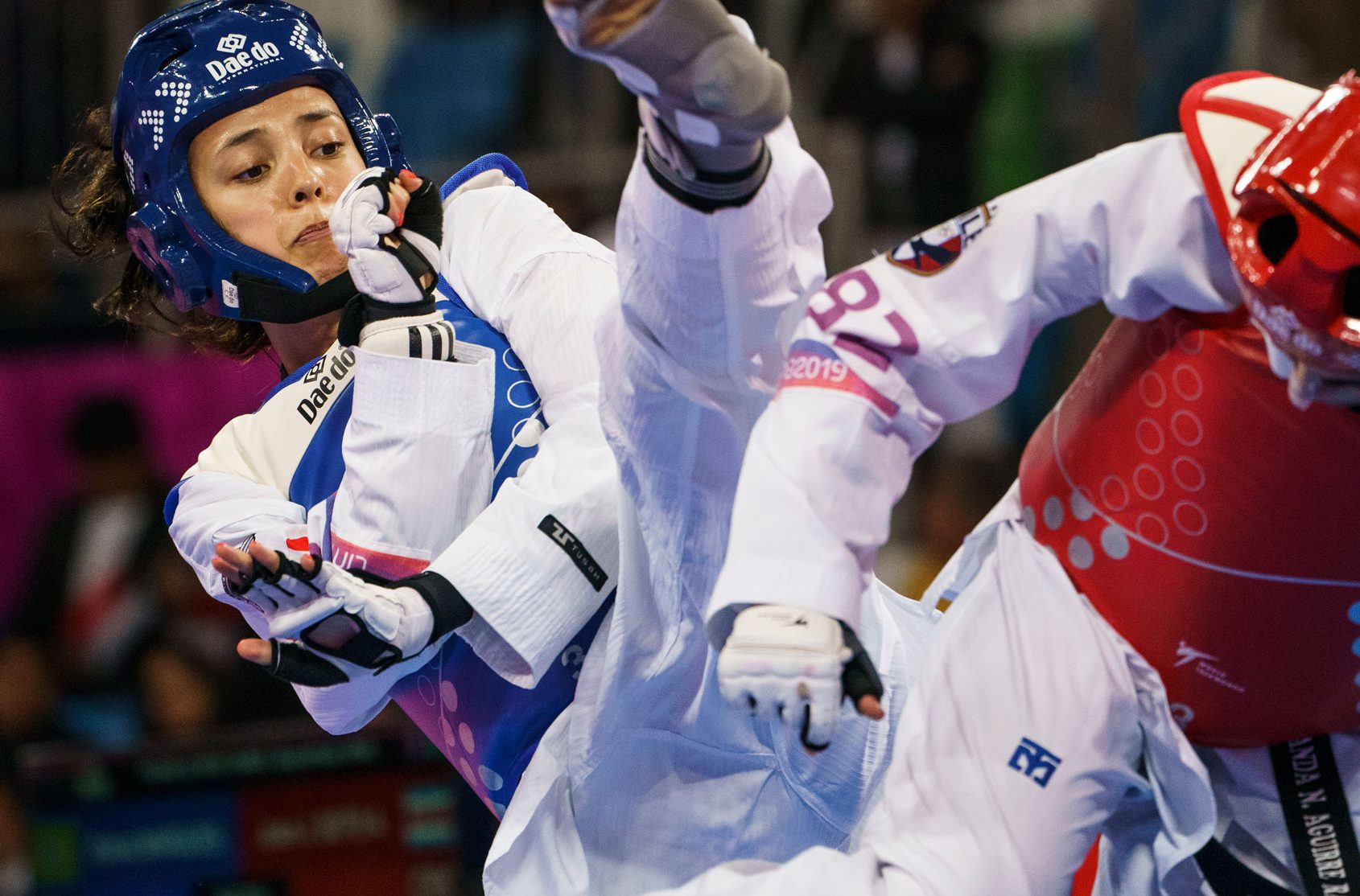 At Tokyo 2020, taekwondo will take place at the Makuhari Messe Hall, also the venue for wrestling and fencing. There are eight taekwondo events (four per gender) which will be contested over the first four days of the Games, Saturday July 24 to Tuesday July 27. Yong will be the first Canadian in action with the women's 49kg event on the opening day of competition. Park will get her turn in the women's 57kg event on Sunday July 25, with all rounds of competition taking place in one day.
RELATED: Learn more about taekwondo at Tokyo 2020
Canada has won two Olympic medals in taekwondo, both by women. The first came in the sport's debut Olympic appearance at Sydney 2000, when Dominique Bosshart won a 67kg bronze medal. The second medal came at Beijing 2008 where Karine Sergerie took home 67kg silver.
Team Canada Taekwondo Athletes at Tokyo 2020:
Skylar Park (Winnipeg, MB) – Women's 57kg
Yvette Yong (Vancouver, BC) – Women's 49kg