Team Canada at Beijing 2022: Day 4
Day 4 at Beijing 2022 saw a Canadian best-ever result in biathlon, a near-podium in the Olympic debut of ski big air, and Team Canada get a big win against their cross-border rivals in women's hockey.
Here's a quick look at what you might have missed.
Beijing 2022 Competition Schedule and Results

Biathlon
Scott Gow finished a very impressive fifth in the men's 20km individual event. That ties Canada's best ever Olympic result in any men's biathlon event. Gow missed just one of his 20 shots — for which he was assessed a one-minute penalty — and ended up just 34.5 seconds out of a podium position. His brother Christian Gow placed 24th, Adam Runnalls finished 33rd and Jules Burnotte was 36th.
"Anytime you can have either a personal best or country best at an Olympic Games is a huge deal. And so, to not only come out, race the best race I can, but to then have it result in one of the best results Canada's had, I mean, it's awesome," said Scott Gow.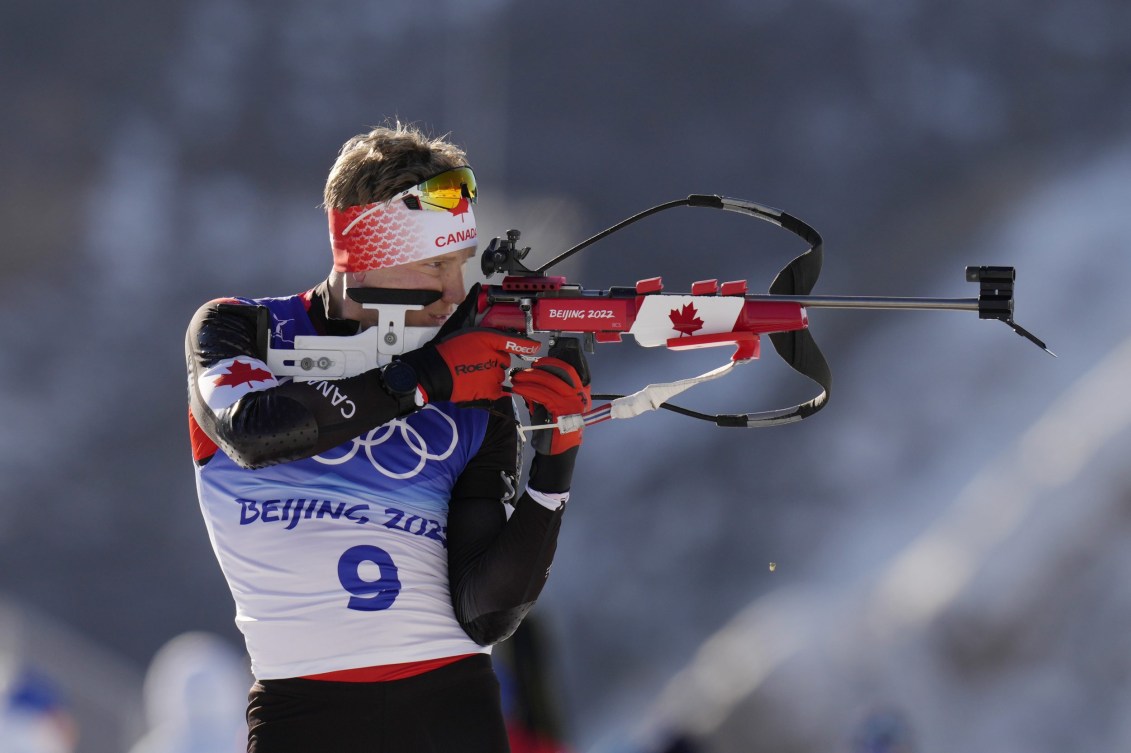 Alpine Skiing
After finishing fourth in the men's downhill, Jack Crawford posted another impressive result in the super-G, placing sixth. Trevor Philp joined him in the top-10. Broderick Thompson and Brodie Seger were among the 13 men who missed a gate and did not finish.
READ: Another strong Olympic showing by Crawford in men's super-G
Freestyle Skiing
Megan Oldham came so close to standing on the first ever Olympic podium in women's ski big air, finishing fourth. Her best-two-of-three runs score of 178.00 left her 4.5 points back of the bronze medal position. Seventeen-year-old Olivia Asselin finished eighth in the 12-woman final with 147.50 points.
Ice Hockey
In the most anticipated showdown of the women's preliminary round, Team Canada defeated Team USA 4-2. Brianne Jenner had two goals, Marie-Philip Poulin scored on a penalty shot, and Ann-Renée Desbiens made 51 saves in the win. That secures Canada top spot in their group.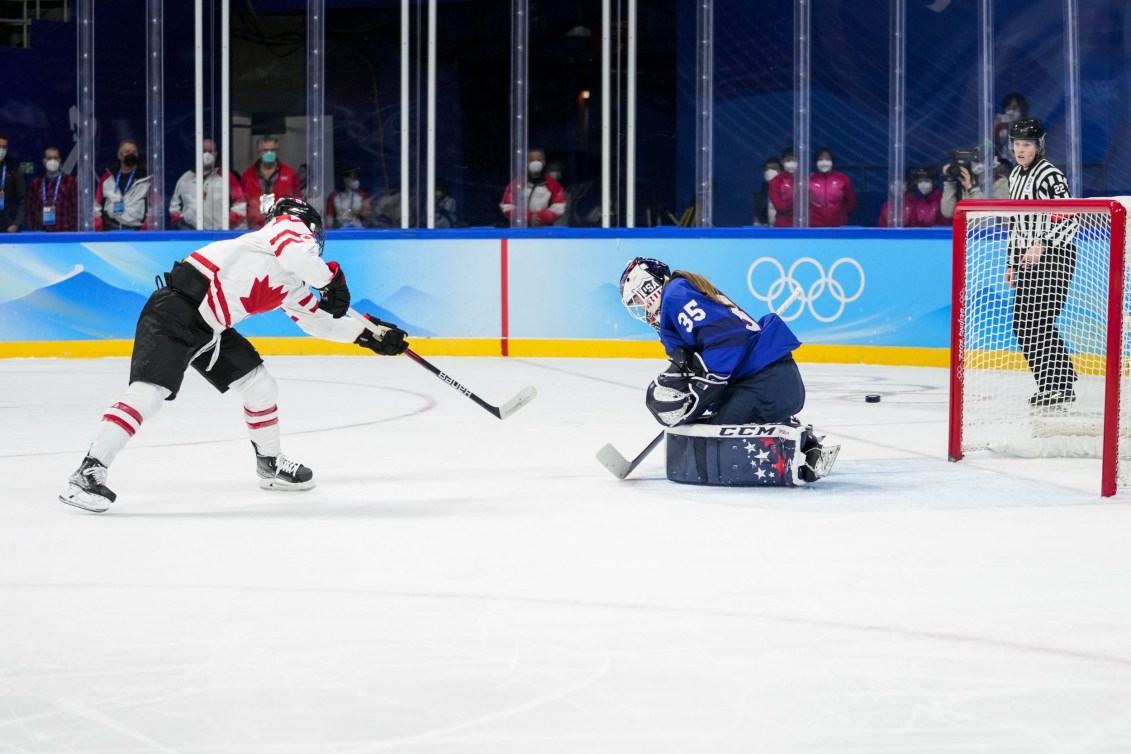 READ: Team Canada defeats rival Americans in Beijing 2022 women's hockey
Long Track Speed Skating
In his Olympic debut, 21-year-old Connor Howe finished fifth in the 1500m, finishing in 1:44.86. Tyson Langelaar placed 22nd and Antoine Gélinas-Beaulieu was right behind in 23rd.
Figure Skating
The individual events began with the men's short program. Just over 24 hours after finally arriving in Beijing, Keegan Messing delivered the performance he needed. He landed his three jumping passes cleanly — including a quad toe-triple toe combo and triple axel — to score 93.24 points, putting him in ninth place. Unfortunately, Roman Sadovsky had two major jumping errors and finished 29th. He will not advance to the free skate.
READ: Keegan Messing 'stoked on life' after wild ride to Beijing 2022
Luge
At just 19, Trinity Ellis was the top Canadian in the women's luge, placing 14th after the four runs. Natalie Corless and Makena Hodgson were just behind in 16th and 17th place, respectively.  
Snowboard
The men's and women's parallel giant slalom took place with three Canadians in each event. Megan Farrell was the only one to advance from the elimination run. She finished 12th overall. Kaylie Buck placed 21st while Jennifer Hawkrigg did not finish. Jules Lefebvre was the top-ranked Canadian in the men's event, placing 20th. Arnaud Gaudet was 26th while Sébastien Beaulieu was right behind in 27th.
Cross-Country Skiing
It was freestyle sprint day for the men and women. Dahria Beatty was the only Canadian to be in the top 30 who advanced out of qualification. She was eliminated in the quarterfinals. Cendrine Browne placed 35th, Olivia Bouffard-Nesbitt was 40th and Laura Leclair finished 58th.
Graham Ritchie was the top Canadian in the men's event, finishing 34th. Olivier Léveillé placed 54th and Antoine Cyr was 56th.