AP Photo / Paris 2024
Then and Now: Paris 1924 vs Paris 2024
It's a sports celebration a century in the making. After 100 years, the Olympic Games are returning to Paris in 2024.
Much has changed since the City of Lights last hosted the world's biggest sports event in 1924. Not least of which is going from an in-stadium Opening Ceremony structured around protocol to a grand artistic spectacle on the Seine, highlighted by a six-kilometre route for the Parade of Nations during which athletes will be transported by boat.
So, hop into our time machine and learn more about what was happening in the Olympics (and the world) back then and what you can expect as we now look forward to Paris 2024.
The Olympic Games Have Grown
With just a quick glance, it's easy to see how much larger Paris 2024 will be than Paris 1924: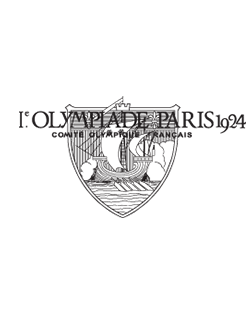 | | 1924 | 2024 |
| --- | --- | --- |
| Olympiad | VIII | XXXIII |
| Dates | May 4 – July 271 | July 24 – August 112 |
| National Olympic Committees | 44 | 200+ (as well as the Refugee Olympic Team) |
| Athletes | 3089 (2954 men, 135 women) | 10,500 (intended to be the first Olympic Games with full gender parity) |
| Events | 126 | 329 |
| Spectators | 625,000 | 6.8 million tickets sold (as of May 30, 2023) |
| Journalists (press) | 1000+ | 6000 |
| Venues | 19 | 353 |
1Paris 1924 had a very staggered competition schedule. Rugby and soccer were held in May. Some other sports started in late June, but most were contested throughout July. The Opening Ceremony was held on July 5.
2Paris 2024 will have its official opening on July 26, but competition will begin two days prior to the Opening Ceremony, as has become the norm in recent years.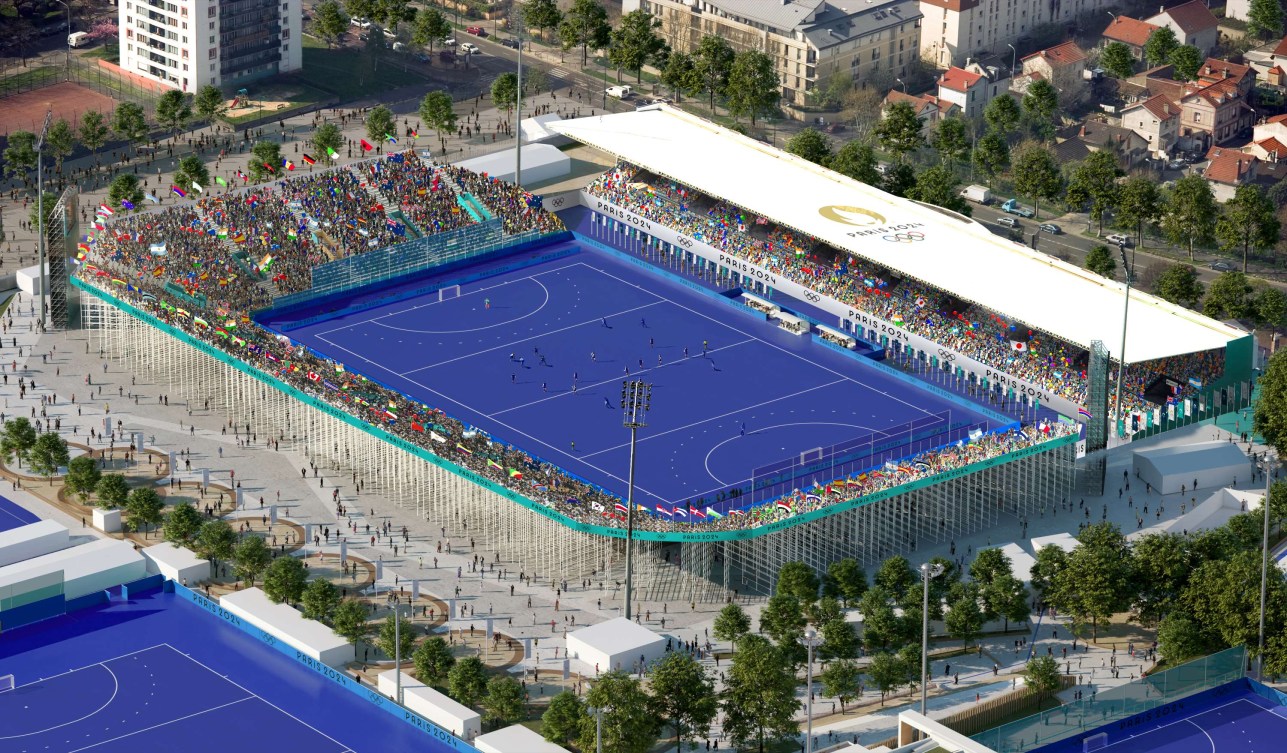 3One Paris 1924 venue will host Olympic competition once again. The Stade Olympique de Colombes was the primary venue in 1924, serving as the site of the Opening and Closing Ceremonies as well as competition in multiple sports, including athletics, equestrian, soccer, and gymnastics. In 2024, it will be the Stade Yves-du-Manoir and host the field hockey tournaments.
Paris 2024 Venue Guide: In Paris | Île-de-France | Elsewhere in France
Team Canada's Presence in Paris
It's also easy to spot how much greater Canada's presence at the Olympic Games has become over the last century:
| | 1924 | 2024 |
| --- | --- | --- |
| Canadian Athletes | 78 (all men)1 | 325+ (estimated)2 |
| Canadian Medals | 4 (0 gold, 3 silver, 1 bronze) | 20+ (estimated)3 |
| Sports Entered | 94 | 35+ (estimated)5 |
1One of the greatest teams in Canadian sport competed at Paris 1924 but are not recognized as Olympic champions. The Edmonton Grads went undefeated throughout an exhibition women's basketball tournament, winning each game by an average score of 60-10. That would subsequently earn them the title of world champions.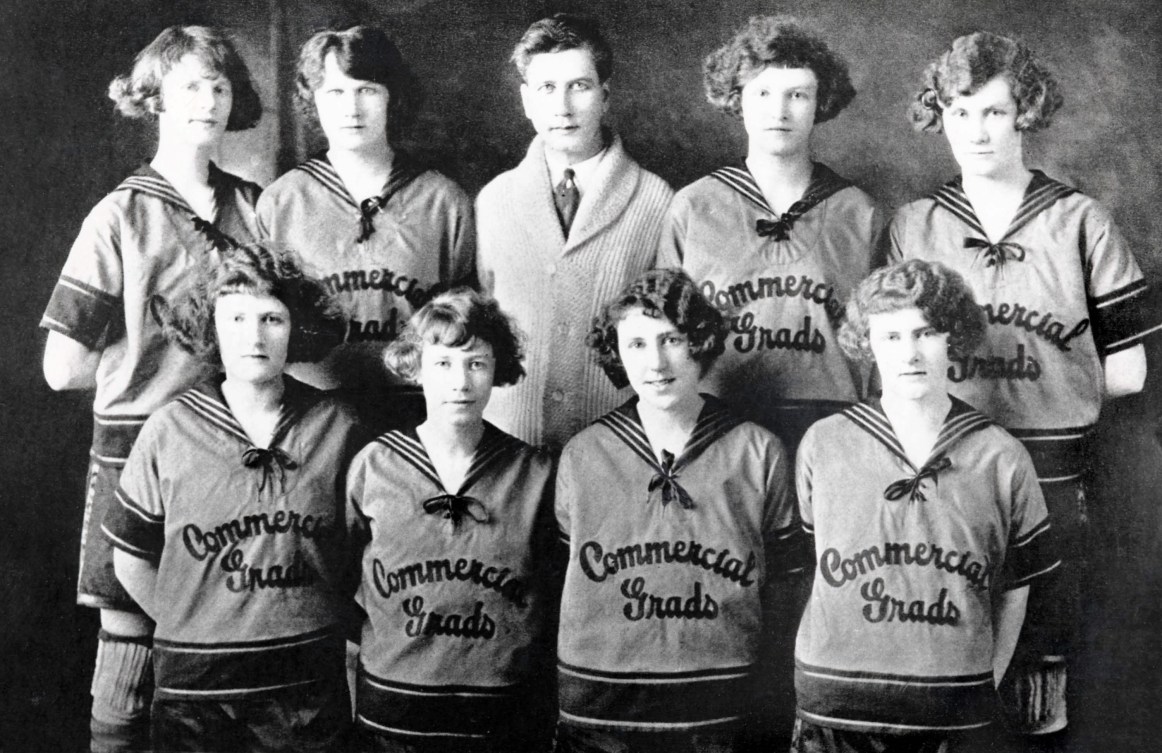 2As has been the case at the last three Olympic Summer Games, Team Canada is trending towards qualifying more women than men for Paris 2024. Canada had 383 athletes at Tokyo 2020 after 315 athletes at Rio 2016.
3At the last four Olympic Summer Games, Canada has won 24 (Tokyo 2020), 22 (Rio 2016) 18 (London 2012), and 20 (Beijing 2008) medals.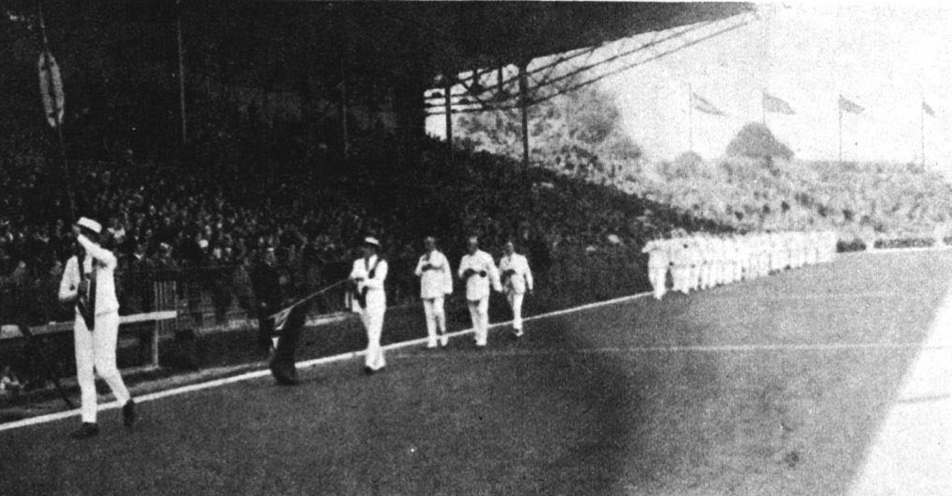 4At Paris 1924, Canadian athletes competed in athletics, boxing, road cycling, track cycling, rowing, sailing, shooting, swimming, and wrestling as well as the demonstration sport of canoe/kayak sprint.
5The exact number will be unknown until the end of the qualification period but this aligns with the number of sports in which Canada qualified for Tokyo 2020.
Team Canada Paris 2024 Qualification Tracker
The World Has Gotten Faster
Two of Canada's medals at Paris 1924 were won in rowing, with silvers in the men's four and the men's eight. Back then, the Canadian crew in the eight covered the 2000-metre course in 6:49.0. Almost nine decades later, the Canadian men's eight set a then-world best time of 5:19.35 in the event. Credit differences in boat and equipment technology as well as training for the minute and a half improvement!
In 1924, Canada didn't advance to the final of the men's 4x100m relay in athletics. The American team set a world record of 41 seconds in winning the gold medal. Fast forward to the 2022 World Athletic Championships where the Canadian quartet of Aaron Brown, Jerome Blake, Brendon Rodney, and Andre De Grasse won the gold medal in 37.48 seconds to set a national record in the event.
Though Canada didn't send any women to compete at Paris 1924, there were women's swimming events. American Martha Norelius won the gold medal in the 400m freestyle in 6:02.2. In late March 2023, Canada's teenage phenom Summer McIntosh set the world record in the event at the Canadian Trials. Touching the wall in 3:56.08, she was more than two minutes faster than Norelius!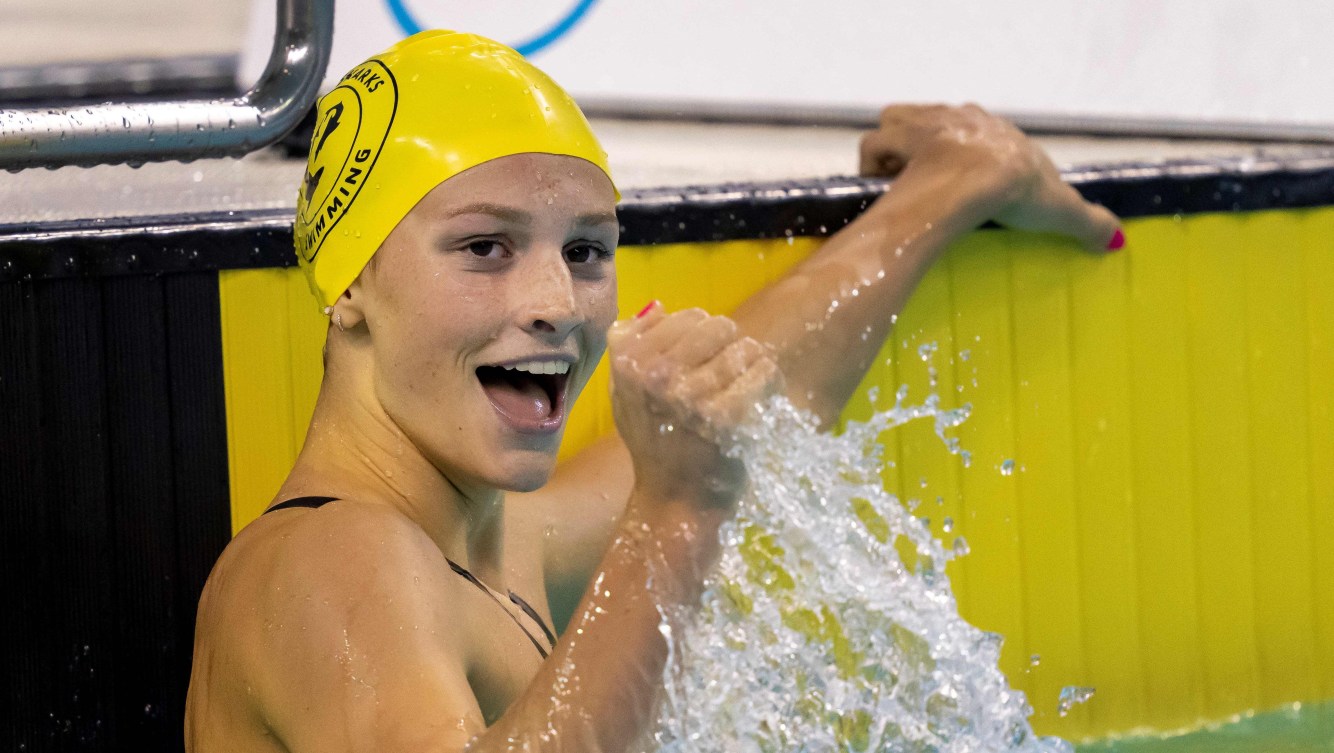 Olympic Firsts in France
Over the years, we've all gotten used to some things just being part of the Olympic Games. But they weren't always. Paris 1924 marked the debut of:
An Olympic Village to house the athletes
The use of the Olympic motto: Citius, Altius, Fortius
Three flag raisings at the Closing Ceremony for the IOC, the current host country, and the next host country
At Paris 1924, the Olympic Village consisted of portable wooden huts, each intended for three people. There was running water and a dining hall offering three meals a day, as well as services such as a post office, telegraph and telephone, newspaper kiosk, and hair salon.
The temporary wooden huts that made up the first Olympic Village for athletes at the 1924 Olympic Games in Paris (Paris 1924 Official Report)

The temporary wooden huts that made up the first Olympic Village for athletes at the 1924 Olympic Games in Paris (Paris 1924 Official Report)

Artist rendering of the Olympic Village for the Paris 2024 Olympic Games (Paris 2024 Organizing Committee)
At Paris 2024, the Olympic Village will include 3500 apartments in buildings with an average of seven storeys. It will accommodate up to 14,250 athletes and team officials. Up 60,000 meals will be served each day. After the Games, the Olympic Village will become a new Parisien neighbourhood with 2500 homes, a hotel, lots of office spaces, and many hectares of parks and gardens
A Who's Who of Olympians
One of the greatest Olympians ever starred at Paris 1924. Finnish distance runner Paavo Nurmi won gold in all five events in which he competed. That included one remarkable evening when he won the 1500m and then 45 minutes later was back on the start line for the 5000m.
Paavo Nurmi of Finland leads the field during a race at the Paris 1924 Olympic Games. (AP Photo/File)

British sprinter Harold Abrahams posing at the 1924 Olympic Games in Paris, where he won the 100 meters with a time of 10.6. The film "Chariots of Fire" was partially based on the story of Abrahams' victory. (AP Photo)

Olympians Johnny Weissmuller (left) and Duke Kahanamoku at the 1924 Olympic Games in Paris (AP Photo/File)
The Oscar-winning movie Chariots of Fire tells the story of British runners Harold Abrahams and Eric Liddell with a few historical embellishments. Abrahams won the 100m at Paris 1924 while Liddell won the 400m.
In another link to the big screen, American Johnny Weissmuller won three gold medals in swimming at Paris 1924 before going on to become the best-known Tarzan, starring in 12 films.
Remember that Canadian rowing eight mentioned above? The American crew that beat them included one man by the name of Ben Spock. You might know him better as Doctor. Yes, he is the same Dr. Spock who became famous for his books on baby and child care in the middle of the 20th century.
Only time will tell which athletes will become legends and have their results stand out at Paris 2024.
Fun Facts from the Past and Present
In 1924, the population of Canada was 9.143 million. By 2024, the country is projected to surpass 40 million after being estimated at 39,566,248 when the calendar turned to 2023.
In 2024, CBC will once again be Canada's Official Olympic Broadcaster. The last time the Olympics were in Paris, it would still be another 12 years before the CBC was born as a radio service.
In 1924, Canada only had nine provinces. Newfoundland and Labrador wouldn't round the number up to 10 until 25 years later in 1949.
It was in 1924 that the Montreal Canadiens won the second of their record 24 Stanley Cups.
Among the most well-known music of the day in 1924 were the songs "It Had To Be You" and "Tea For Two". Not exactly what we hear in the 21st century from Taylor Swift or Beyoncé. It was also in 1924 that Gershwin's "Rhapsody in Blue" was composed and performed for the first time.
In 1924, American aviator Russell Maughan did the first same-day flight across the continental United States, leaving New York at dawn and landing in San Francisco at dusk after a journey that took 21 hours and 48 minutes. Nowadays, you could make an even longer trip from St. John's, NL to Victoria, B.C. in about 10 hours.
Speaking of travel, direct flights from Toronto to Paris are under eight hours. That's quite an upgrade from the week it would have taken Canadian Olympians to cross the Atlantic Ocean by ship in 1924.