Albertville 1992
Team Canada Medal Count
2
3
2
Games Summary
XVI Olympic Winter Games
Albertville faced competition from six other cities for the right to host the 1992 Olympic Winter Games, ultimately winning on the sixth ballot to make France the second three-time host country of the Winter Games. But Albertville itself only hosted the skating events and ceremonies, with all other sports as well as the Olympic village and press centre spread across the Savoy region, making use of the dense network of winter sports resorts.
Recent political changes around the world meant there was a new look to the Parade of Nations. The Berlin Wall had fallen, leading to the reunification of Germany with one Olympic team. The Soviet Union had broken into 15 independent republics, leading to the Baltic States of Estonia, Latvia, and Lithuania competing as independent NOCs for the first time since before World War II. The remaining republics competed together as the Unified Team, using the Olympic flag and hymn. Yugoslavia had also broken apart, leading to Croatia and Slovenia making their Olympic debuts as independent nations.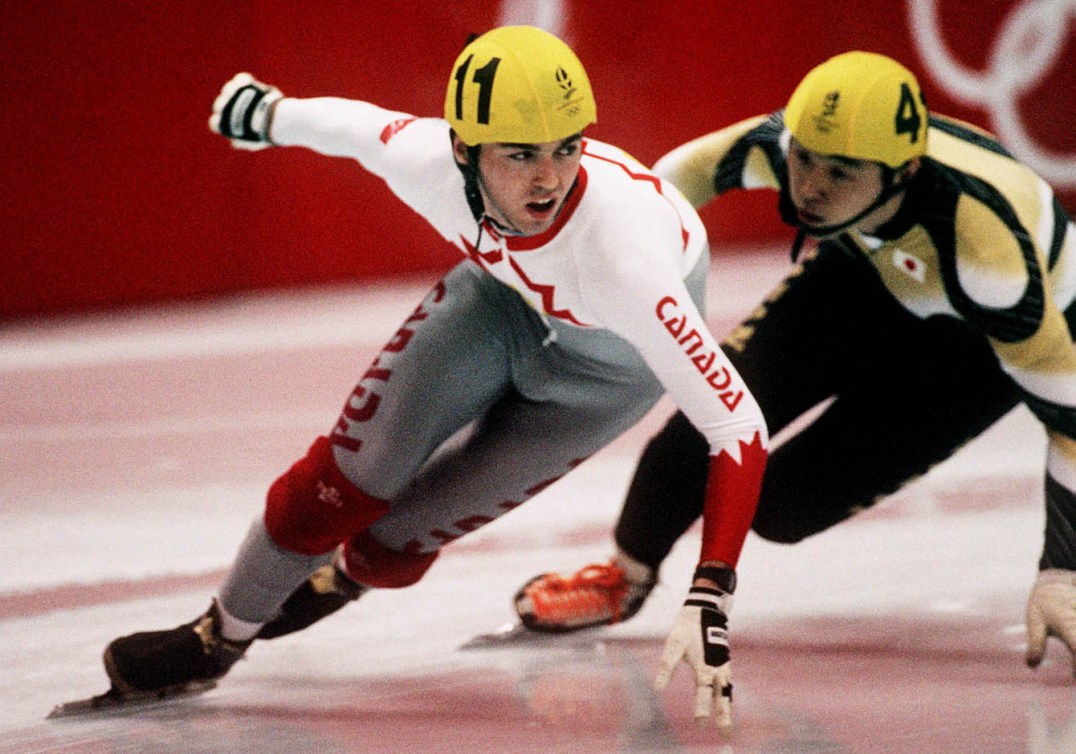 Canada took advantage of the introduction of several new sports and events to equal its previous Olympic Winter Games high of seven medals. Three of those came in short track speed skating, which had been a demonstration sport four years earlier in Calgary. Opening Ceremony flag bearer Sylvie Daigle was part of the women's 3000m relay team that handily beat the United States for gold. Frédéric Blackburn won silver in the men's 1000m and two days later was on the men's 5000m relay team that also won silver.
In the Olympic debut of women's biathlon, Myriam Bédard won bronze in the 15km individual event for Canada's first ever Olympic medal in the sport.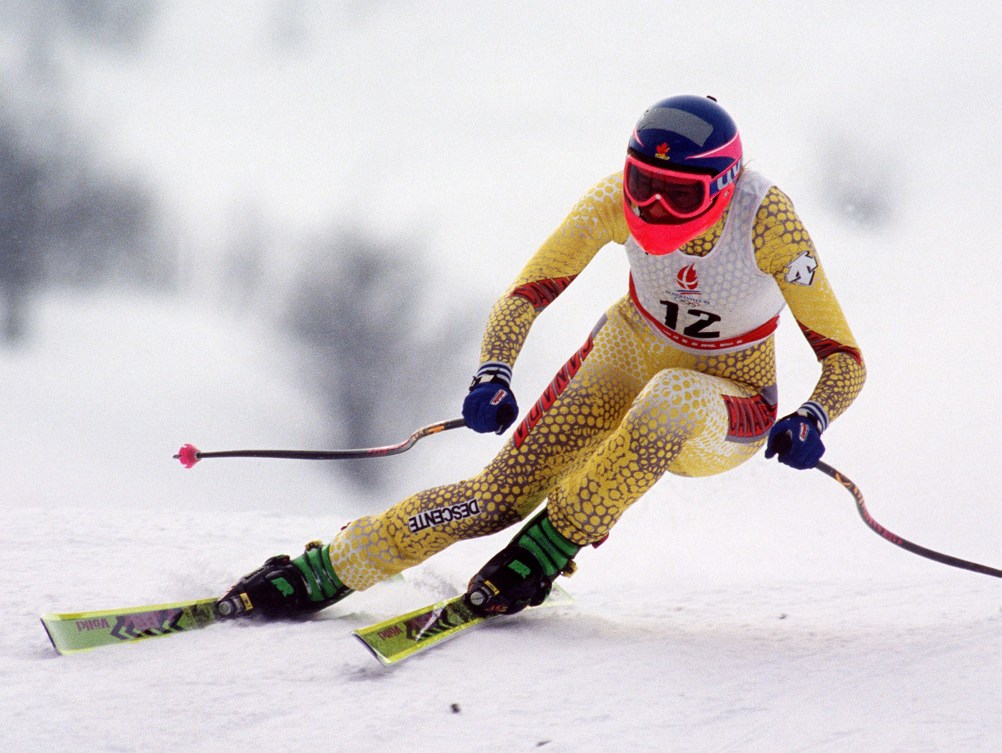 Alpine skier Kerrin Lee-Gartner also made history by becoming the first Canadian to win Olympic gold in the downhill. The Méribel course was one of the longest in Olympic history and considered to be the most difficult women's course ever. With only one World Cup podium in a decade on the circuit, Lee-Gartner was a surprise victor by six one-hundredths of a second.
Canada's first medal of the Games was a bronze medal in pairs figure skating by Isabelle Brasseur and Lloyd Eisler, while the men's ice hockey team capped the Games with a silver medal, ending Canada's 24-year absence from the Olympic podium.
Canadian Medallists
| Event | Athlete | Finish | Sport |
| --- | --- | --- | --- |
| Relay 3,000m - Women | Angela Cutrone, Sylvie Daigle, Nathalie Lambert, Annie Perreault | Gold | Speed Skating - Short Track |
| Downhill - Women | Kerrin Lee-Gartner | Gold | Skiing - Alpine |
| Men | David Archibald, Todd Brost, Sean Burke, Kevin Dahl, Curtis Giles, David Hannan, Gordon Hynes, Fabian Joseph, Joé Juneau, Trevor Kidd, Patrick-Mikeal Lebeau, Chris Lindberg, Eric Lindros, Kent Manderville, Adrian Plavsic, Dan Ratushny, Bradley Schlegel, Wally Schreiber, Randy Smith, Sam St. Laurent, Dave Tippett, Brian Tutt, Jason Woolley | Silver | Ice Hockey |
| 1,000m - Men | Frédéric Blackburn | Silver | Speed Skating - Short Track |
| Relay 5,000m - Men | Frédéric Blackburn, Laurent Daignault, Michel Daignault, Sylvain Gagnon, Mark Lackie | Silver | Speed Skating - Short Track |
| Individual 15km - Women | Myriam Bédard | Bronze | Biathlon |
| Pairs - Mixed | Isabelle Brasseur, Lloyd Eisler | Bronze | Figure Skating |
Overall Medal Count
| Rank | Country | Gold | Silver | Bronze | Total |
| --- | --- | --- | --- | --- | --- |
| 1 | Germany | 10 | 10 | 6 | 26 |
| 2 | Unified Team | 9 | 6 | 8 | 23 |
| 3 | Austria | 6 | 7 | 8 | 21 |
| 4 | Norway | 9 | 6 | 5 | 20 |
| 5 | Italy | 4 | 6 | 4 | 14 |
| 6 | United States | 5 | 4 | 2 | 11 |
| 7 | France | 3 | 5 | 1 | 9 |
| 8 | Finland | 3 | 1 | 3 | 7 |
| 9 | Canada | 2 | 3 | 2 | 7 |
| 10 | Japan | 1 | 2 | 4 | 7 |
| 11 | South Korea | 2 | 1 | 1 | 4 |
| 12 | Netherlands | 1 | 1 | 2 | 4 |
| 13 | Sweden | 1 | - | 3 | 4 |
| 14 | Switzerland | 1 | - | 2 | 3 |
| 15 | China | - | 3 | - | 3 |
| 16 | Czechoslovakia | - | - | 3 | 3 |
| 17 | Luxembourg | - | 2 | - | 2 |
| 18 | New Zealand | - | 1 | - | 1 |
| T19 | Spain | - | - | 1 | 1 |
| T19 | North Korea | - | - | 1 | 1 |