Canadian water polo team ready to make waves at Tokyo 2020
A group of Canadian water polo players are excited to make their Olympic debuts this summer. Canada will be competing in its first women's Olympic water polo tournament since Athens 2004.
The team travelling to Tokyo will include nine women who earned that Olympic spot with their silver medal performance at the Lima 2019 Pan Am Games. Canada is also coming off a great result at the FINA World League Super Final in Greece in mid-June where they advanced to the bronze medal game. That was a valuable warm up event for Tokyo, after no competition at all during the COVID-19 pandemic.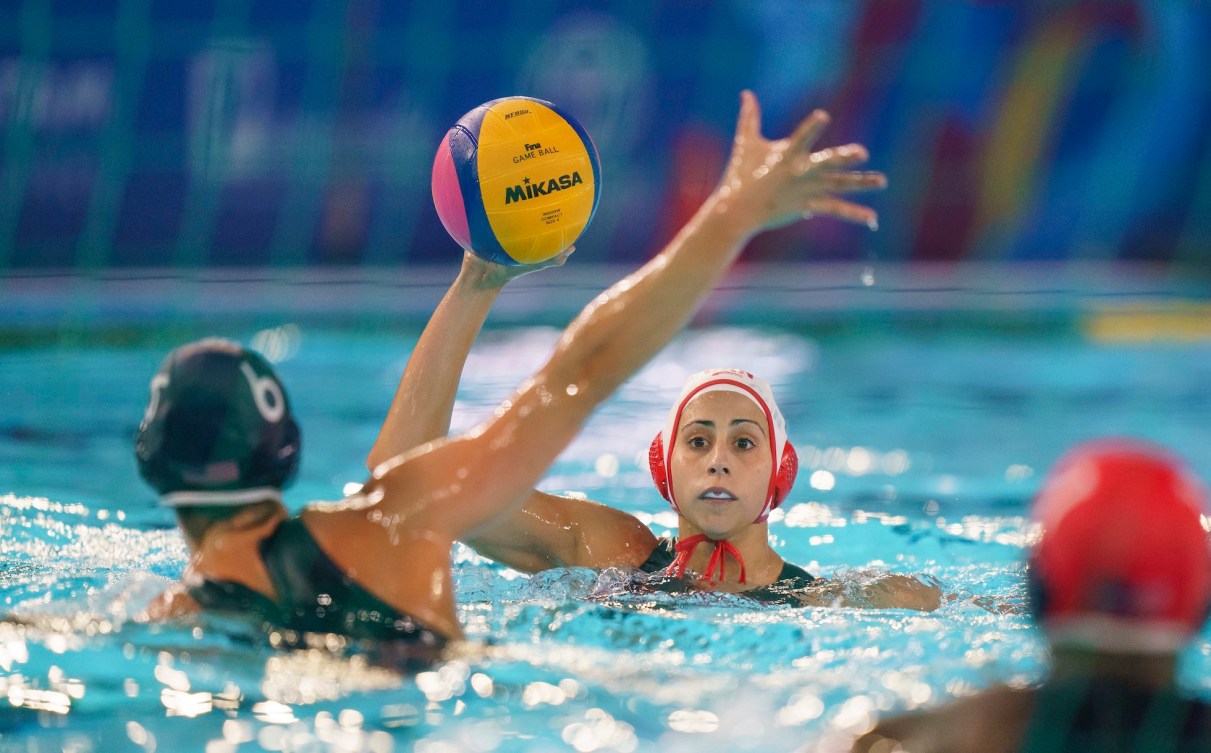 Joelle Bekhazi is a veteran of the national team for more than a decade. She's been a runner-up at four Pan Am Games and was part of two major medal moments in 2009 – winning Canada's first ever silver at the FINA World League followed by silver at the FINA World Championships. She helped Canada win another silver at the 2017 FINA World League Super Final.
Axelle Crevier will become a second-generation Olympian in Tokyo, following her mother Marie-Claude Deslìères who competed in water polo at Sydney 2000. They're actually headed to Tokyo together, with Deslìères serving as an official for water polo.
They won't be the only family duo, with sisters Claire and Emma Wright both on the Canadian roster. Among their past competitive experiences together are the 2015 and 2019 Pan Am Games.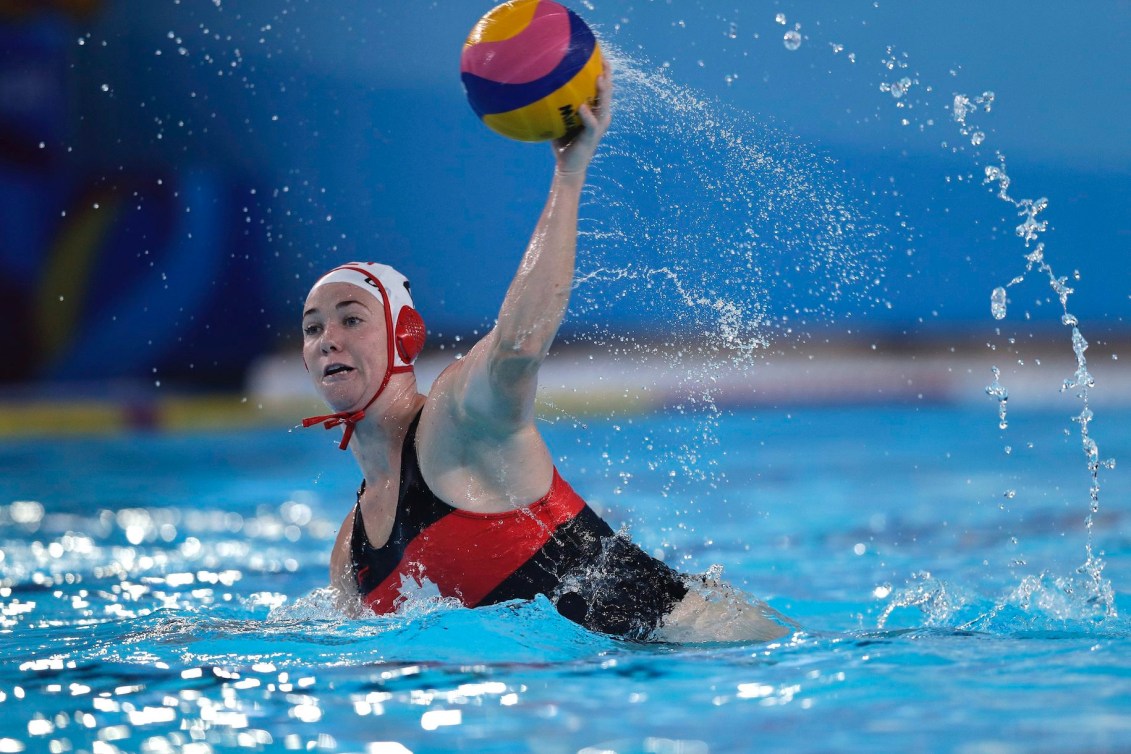 Emma Wright is a co-captain with Monika Eggens, who has been with the national team since 2009 and is excited to finally make her Olympic debut after missing out on qualifying for London 2012 and Rio 2016.
"We are very happy to finally be able to fulfill our Olympic dream and represent Canada in Tokyo," Eggens said. "Getting here wasn't easy and the last step of the selection process was perhaps the most difficult. I feel honoured to be one of the athletes chosen for Tokyo. But I must emphasize that our team goes beyond these athletes who will be at the Games. So many people have contributed to our goal and continue to do so. Our teammates, our coaches, our friends and our families have all been instrumental. Now it's time to show the world what we can do."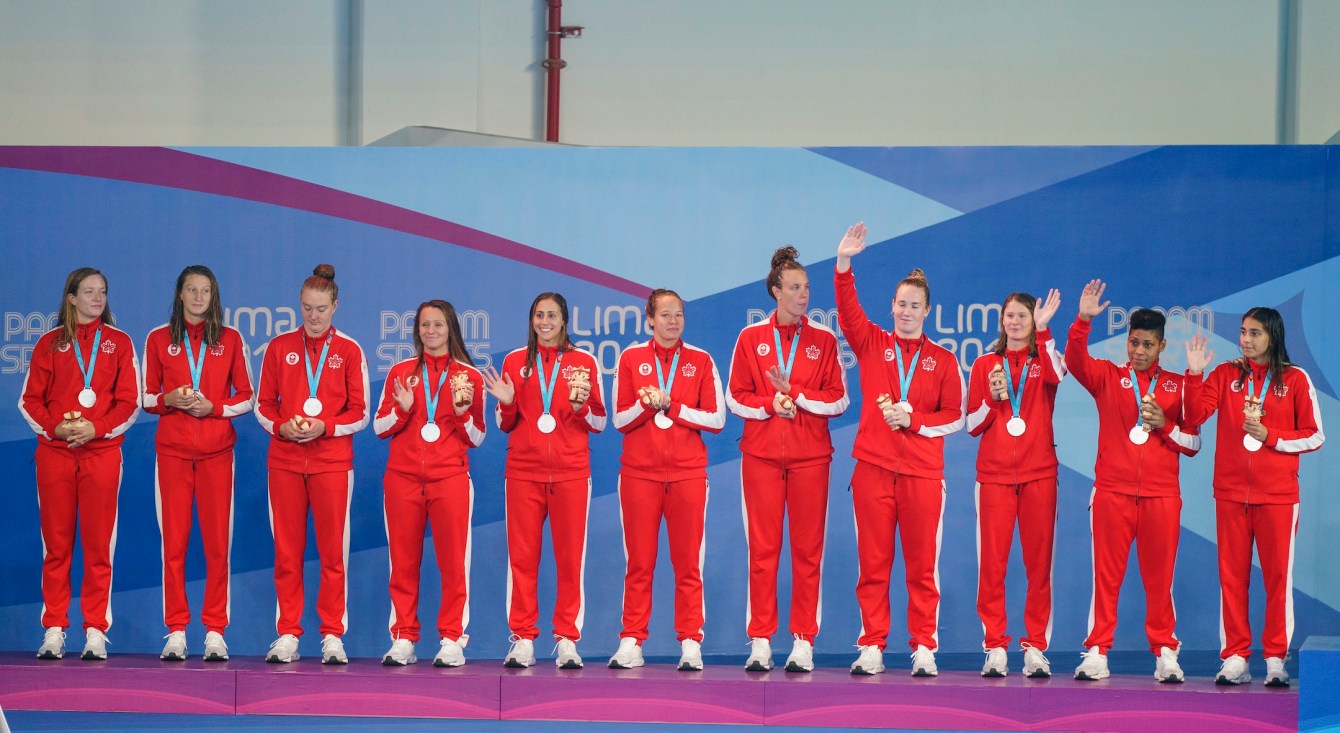 Other members of the Lima 2019 team now on the Olympic team are Kyra Christmas, Shae La Roche, Elyse Lemay-Lavoie, Kelly McKee, Hayley McKelvey, and Kindred Paul.
Gurpreet Sohi was not on that team but she brings the experience of three World League Super Finals, including being part of Canada's silver in 2017. Rounding out the team is goalkeeper Clara Vulpisi.
Women's water polo joined the Olympic program at Sydney 2000 where Canada finished fifth for its best result in two appearances.
The Tatsumi Water Polo Centre will be the home of all the action getting started July 24 in Tokyo. Canada will compete in Group A alongside Australia, South Africa, Netherlands and Spain.
Team Canada Water Polo Athletes at Tokyo 2020:
Joelle Bekhazi (Pointe-Claire, QC)
Kyra Christmas (High River, AB)
Axelle Crevier (Montreal, QC)
Monika Eggens (Pitt Meadows, BC)
Shae La Roche (Winnipeg, MB)
Elyse Lemay-Lavoie (Montreal, QC)
Kelly McKee (Calgary, AB)
Hayley McKelvey (North Delta, BC)
Kindred Paul (Spruce Grove, AB)
Gurpreet Sohi (Delta, BC)
Clara Vulpisi (Montreal, QC
Claire Wright (Lindsay, ON)
Emma Wright (Lindsay, ON)