Where Are They Now? Waneek Horn-Miller
One of Canada's most influential Indigenous athletes, Waneek Horn-Miller's legacy extends far beyond her time in the pool.
From the Kahnawake Mohawk Territory near Montreal, as a teenager Horn-Miller had been behind the lines during the 1990 Oka Crisis and was stabbed by a bayonet. The near-death experience was a turning point in her life, as she used the incident to fuel her dreams of competing at the Olympic Games.
She went on to represent Canada in water polo and reach podiums across the globe.
Horn-Miller played a key role in helping Canada win gold at home during the 1999 Pan American Games in Winnipeg. The following year, she co-captained Canada at Sydney 2000 where women's water polo was included on the Olympic program for the first time. She led Canada to what is still its best Olympic result in women's water polo, a fifth-place finish.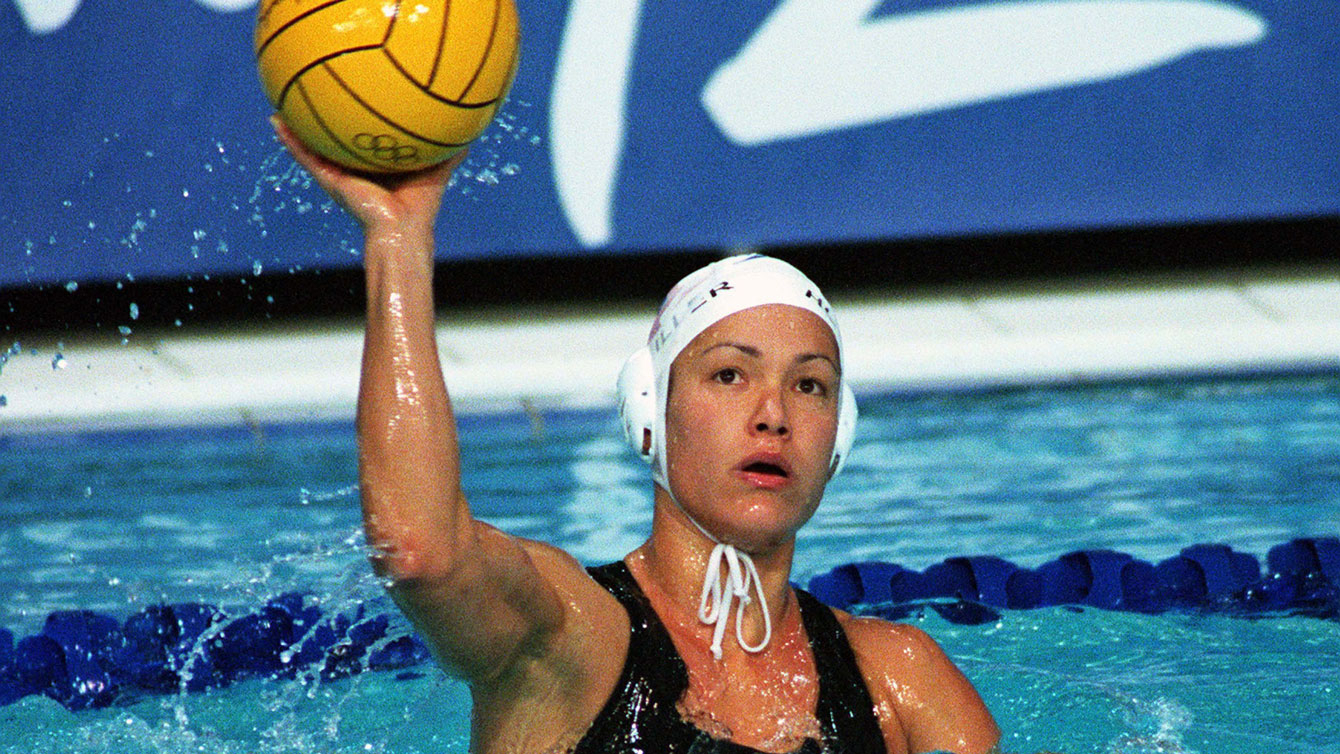 In the lead up to Sydney 2000, Horn-Miller appeared on the cover of TIME magazine to promote her sport, as well as a positive body image of strength and health for girls and women. This is a theme she'd carry with her later in her career as an activist and mentor.
In 2001, she also led Canada to a bronze medal at the FINA World Championships before retiring from the sport.
Horn-Miller received several accolades for her time as a water polo player, including a recent induction to Canada's Sports Hall of Fame in 2019. She was also inducted to Carleton University's Sports Hall of Fame as a three-time Athlete of the Year winner, and won the national Tom Longboat Award, which recognizes Aboriginal athletes for their outstanding contributions to sport.
READ: Five Team Canada athletes named as 2019 Canada Sports Hall of Fame inductees
In 2006, Horn-Miller was selected as a torchbearer for the Olympic Winter Games in Turin, Italy. In 2015, she served as an assistant Chef de Mission for Team Canada's 2015 Pan American Games team.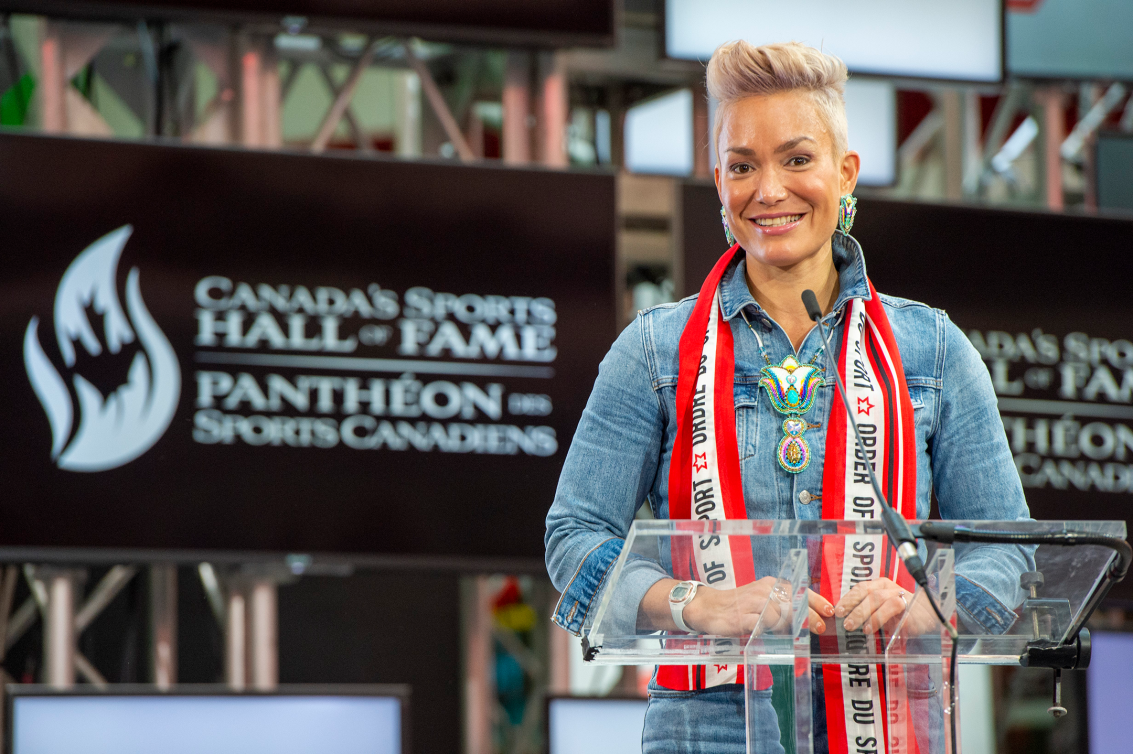 However, some of her most important work has come outside of the water. She has continued to inspire thousands across the country as an activist, promoting positive social change in Indigenous communities.
As a trailblazer for Indigenous athletes, Horn-Miller has fought to break down stereotypes and intolerances in sport and beyond. Most recently, she joined Water Polo Canada's diversity task force to help eliminate systemic racism and to create a safe and welcoming environment.
She's also worked as an advocate for building Indigenous sport and health. Previously working with the Assembly of First Nations, Horn-Miller helped develop their sport, fitness and health strategy with the aim of attracting Aboriginal youth to higher education by building self-esteem and emphasizing a balance between education and sport.
Outside of her activism, Horn-Miller has also embraced the spotlight. At the Beijing 2008 Olympics, she served as a broadcaster for CBC Sports. Recently, she was featured in Estée Lauder's #ShadesOfCanada campaign to promote their 56-shade range of foundation. She appeared in the campaign alongside Canadian athletes Natalie Spooner, Phylicia George, Alannah Yip, Rita Ngo, Achini Perera and Eric Radford.
Currently, she works with the Manitobah Mukluks as the Director of the Storybook Project, which is a program that facilitates mukluk, moccasin and beading workshops, while also supporting traditional Indigenous artists by selling their work online.
Follow Waneek's journey: