COC/Vaughn Ridley
Ending on a high note: Team Canada athletes who succeeded in their swan song
There comes that point in every athlete's career when it's time to say goodbye to competition.
While the decision to end a sporting career can be difficult, some athletes leave the international scene behind with a brilliant result on their last lap.
Here are some moments when Team Canada athletes dazzled one last time before stepping away.
Tessa Virtue and Scott Moir
In their last Olympic appearance at PyeongChang 2018, ice dancers Tessa Virtue and Scott Moir became the most decorated figure skaters in Olympic history. After winning gold (and the hearts of Canadians from coast to coast) at Vancouver 2010 and then two silver medals at Sochi 2014, they returned to the top of the podium twice in PyeongChang.
First came the gold medal in the team event. Then there was the unforgettable performance of their Moulin Rouge free dance that secured them top honours in the ice dance event.
Virtue and Moir had taken a two-year break from competition after Sochi 2014 before deciding to go all-out for PyeongChang 2018. They moved to Montreal to train under the same renowned coaches as their top rivals from France, Gabriella Papadakis and Guillaume Cizeron. When all was said and done, a more perfect story could not have been crafted to conclude a 20-year competitive career together.
Alex Bilodeau
After becoming the first Canadian to win an Olympic gold medal on home soil at Vancouver 2010, Alex Bilodeau made more history four years later. He became the first Canadian man to successfully defend an individual Olympic gold medal.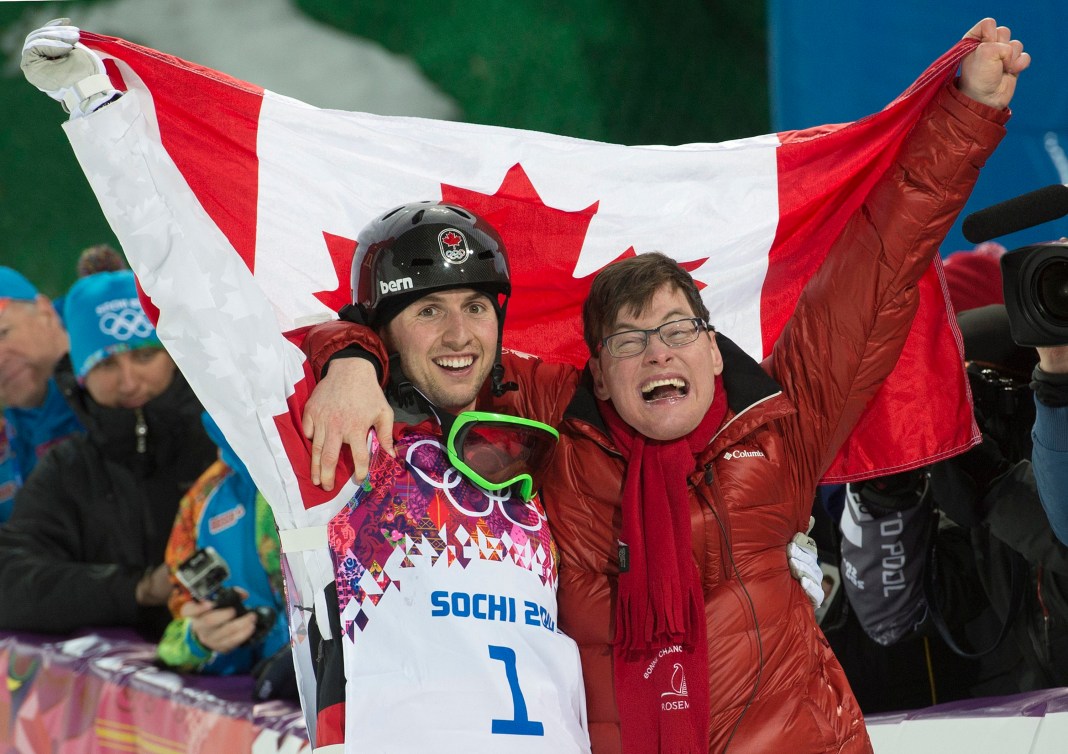 Just a few weeks after that incredible moment at Sochi 2014, Bilodeau closed out his illustrious moguls career with a World Cup win in dual moguls in La Plagne, France. It was his 19th career World Cup win and 48th career World Cup podium.
Laurence Vincent Lapointe
Multiple times a world champion, Laurence Vincent Lapointe had to be patient before being able to realize her Olympic dream. The sprint paddler spent a good chunk of her career waiting for women's canoe events to be included on the Olympic program. Her wish came into sight in 2017 when two women's canoe sprint events were added for Tokyo 2020.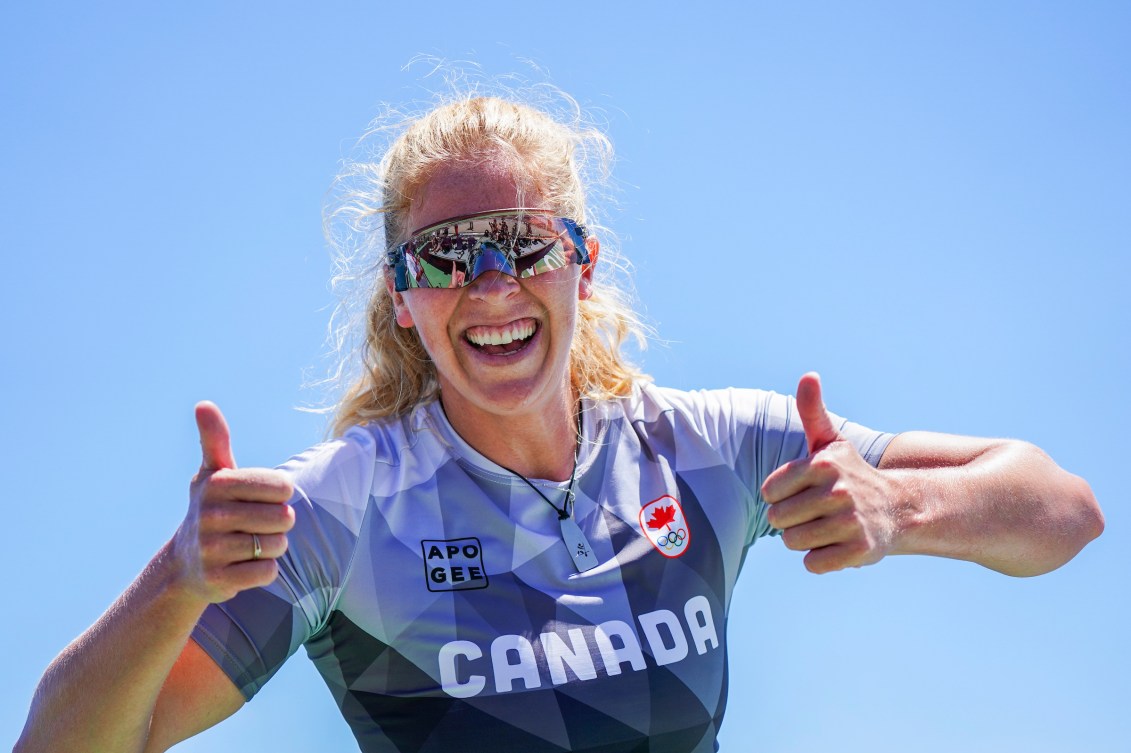 Four years later in the Japanese capital, Vincent Lapointe stood on the Olympic podium in both events, winning silver in the C-1 200m and bronze in the C-2 500m with Katie Vincent. The persevering 29-year-old athlete thus tasted Olympic success before announcing her retirement a few months later.
Jennifer Abel
In 2019, Jennifer Abel became the most decorated Canadian diver in the history of the World Aquatics Championships with her 10 career medals. Seven years earlier, she'd won Olympic bronze in the 3m synchro event with Émilie Heymans at London 2012. But she questioned herself a lot after placing fourth in both of her events at Rio 2016. The pressure to return to the Olympic podium was intense.
In her fourth and final Olympic appearance at Tokyo 2020, Abel added another accolade to her collection as she won silver in the women's 3m synchro event with partner Mélissa Citrini-Beaulieu. Images of the two athletes jumping into each other's arms as they saw the final results would move even the hardest of hearts.
Canadian divers Jennifer Abel, front, and Melissa Citrini Beaulieu react after competing in the Women's Synchronised 3m Springboard during the Tokyo 2020 Olympic Games on Sunday, July 25, 2021. Photo by Mark Blinch/COC

Canadian divers Jennifer Abel, front, and Melissa Citrini Beaulieu react after competing in the Women's Synchronised 3m Springboard during the Tokyo 2020 Olympic Games on Sunday, July 25, 2021. Photo by Mark Blinch/COC *MANDATORY CREDIT*
As soon as she arrived home to Montreal, Abel was proposed to at the airport by her longtime partner, professional boxer David Lemieux. A couple of months later, she announced her retirement with a touching letter to her younger self and quickly revealed she would be becoming a mom. The next phase of her life was underway.
Brianne Theisen-Eaton
Heading into Rio 2016, Brianne Theisen-Eaton was a two-time world silver medallist in the heptathlon. She'd also recently won the 2016 World Indoor title in the pentathlon, so she had big goals for the Olympic Games.
The first of two competition days didn't go quite to plan, though, and she was in sixth place after the first four events of the heptathlon. Showing her strength of character, she climbed the standings on day two, finishing with a tremendous effort in the 800m to claim bronze for Canada's first ever Olympic medal in the heptathlon.
Canada's Brianne Theisen-Eaton, centre, reacts following her bronze medal finish in the women's heptathlon at the 2016 Olympic Games in Rio de Janeiro, Brazil on Saturday, Aug. 13, 2016. THE CANADIAN PRESS/Ryan Remiorz

Canada's Brianne Theisen Eaton is greeted by husband Ashton Eaton after the women's heptathlon 800-meter heat during the athletics competitions of the 2016 Summer Olympics at the Olympic stadium in Rio de Janeiro, Brazil, Saturday, Aug. 13, 2016. (AP Photo/David J. Phillip)
Alongside her husband Ashton Eaton, a two-time Olympic champion in the decathlon for the United States, Theisen-Eaton announced her retirement a few months after her Olympic podium moment.
Kaetlyn Osmond
In 2018, Kaetlyn Osmond became Canada's first world champion in the women's figure skating event in 45 years. That career highlight came just a month after she won two Olympic medals at PyeongChang 2018, bronze in the women's event and gold in the team event.
At the 2018 Worlds, Osmond was in fourth place after the short program. But skating to the music from the Black Swan score, she performed a near flawless free skate to earn her spot atop the podium. The music could not have been more appropriate, even if she didn't know at the time that it was her swan song.
After such an emotional season, during which she exceeded her own expectations, she decided to skip the 2018-19 season. After careful consideration and fully satisfied with her career, she announced her retirement in May 2019.
Brady Leman
Olympic ski cross champion at PyeongChang 2018, Brady Leman was a stalwart of the Canadian team for more than a decade. He amassed 32 World Cup podiums and finished in the top three of the season standings on four occasions.
In March 2023, just ahead of the last World Cup of the season in Craigleith, Ontario, Leman announced that would be the final competition of his career. Though he had stood on only one podium during the season, he took full advantage of the home crowd support. He won the gold medal in his very last race, thrilling his family and friends on home snow. It was truly a golden goodbye.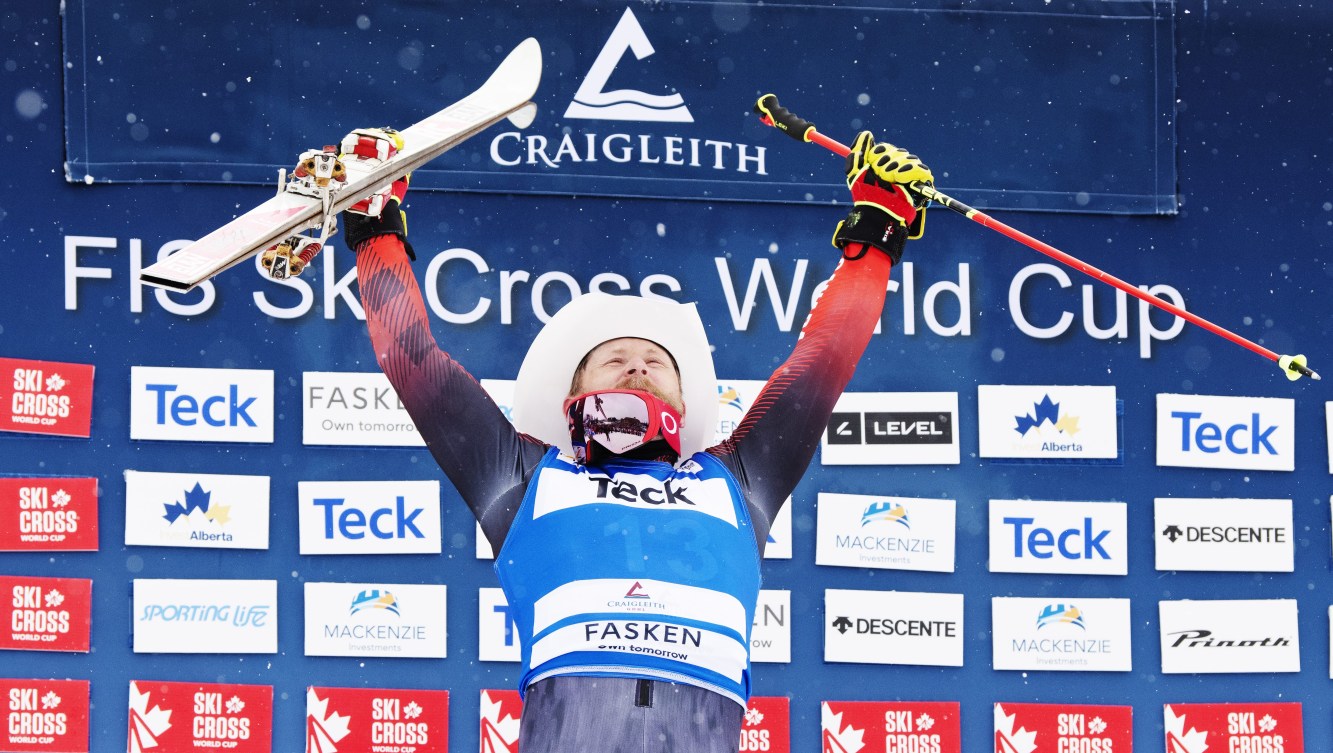 Alex Harvey
Alex Harvey is Canada's most decorated cross-country skier outside of the Olympic Games thanks to his five world championship medals and 30 World Cup podiums. After finishing fourth in the gruelling 50km mass start event at PyeongChang 2018, he competed in one last World Cup season in 2018-19. That year, the circuit concluded on the Plains of Abraham in Quebec City, not so far from Saint-Férreol-les-Neiges where he grew up.
The table was set for a climactic conclusion to a prolific career and he did not disappoint the crowd that gathered that weekend. He finished second in two events, which also helped him to be ranked second overall for the FIS World Cup Finals.
Alex Harvey of St-Ferreol-les-Neiges, Que. celebrates his second place finish in the men's 15 km pursuit free Sunday, March 24, 2019 at the COOP FIS cross country World Cup in Quebec City. THE CANADIAN PRESS/Jacques Boissinot

Alex Harvey of St-Ferreol-les-Neige Que. is comforted by his father Pierre Harvey as he bursts into tears after finishing second in the men's 15 km mass start classic, Saturday, March 23, 2019 at the COOP FIS cross country World Cup in Quebec City. Harvey is competing in his final World Cup event this weekend. THE CANADIAN PRESS/Jacques Boissinot
As the icing on the cake, his last medal was won on the birthday of his father Pierre Harvey, himself a decorated cross-country skier and dual sport Olympian.
Charles Hamelin
Charles Hamelin had the amazing opportunity to finish his career in front of family, friends, and fans at the arena where he trained for most of his career. Before the 2022 World Short Track Championships in Montreal, Hamelin had a glorious moment in his fifth appearance at the Olympic Winter Games. He won gold with the 5000m relay, making him Canada's most decorated male Winter Olympic ever.
At his final worlds just ahead of his 38th birthday, Hamelin only competed in the 5000m relay on the last day of racing. For his last laps on the long blades, Hamelin skated with the same teammates with whom he'd won Olympic gold. This time, they captured the bronze medal.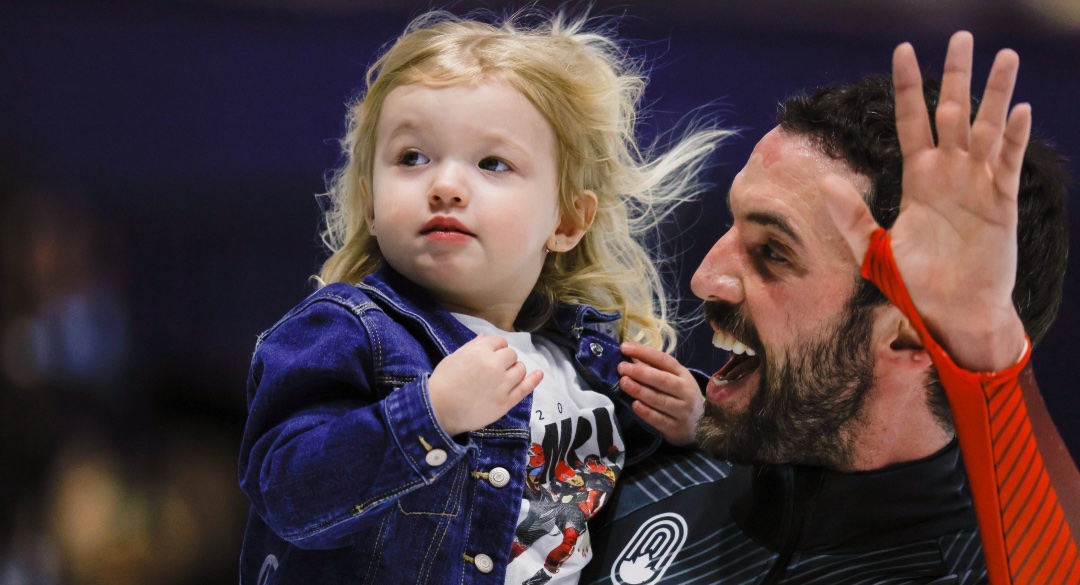 Perhaps the only thing sweeter than standing on his 38th world championship podium was that he did it in front of daughter Violette. With her in his arms, Hamelin took one final lap of honour for a truly storybook ending to his career.
Joannie Rochette
After winning silver at the 2009 ISU World Figure Skating Championships, Joannie Rochette was a top contender for the Olympic podium at Vancouver 2010. That competition would end up as the most defining moment of her career.
Just a couple of days before Rochette was to perform on Olympic ice, she suffered the tragic loss of her mother who passed away suddenly after arriving in Vancouver. She decided to honour her biggest fan by skating through the difficult circumstances. With the entire country behind her, she showed incredible strength. She set a personal best in the short program before claiming the bronze medal in the women's event.
Canada's Joannie Rochette kisses her bronze medal during the victory ceremony for the women's figure skating competition at the Vancouver 2010 Olympics in Vancouver, British Columbia, Thursday, Feb. 25, 2010. (AP Photo/David J. Phillip)

In this Thursday, Feb. 25, 2010 file photo, Canada's Joannie Rochette reacts after her free program at the women's figure skating competition at the Vancouver 2010 Olympics in Vancouver, British Columbia. (AP Photo/Ivan Sekretarev)
Her courage was recognized around the world and she was selected as Team Canada's flag bearer for the Closing Ceremony. Though it hadn't been planned that way, the Olympics ended up as her final competition. As she skated off for the last time, she blew a kiss skywards towards her mother.